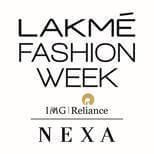 The Lakme Fashion Week Summer/Resort 2019 was filled with glitz and glam where the day 1 closed
with the Usha Silai initiative and Rohit Bal's touching emotional fashionable tribute to Kashmiri craft.
Rohit Bal, designer par excellence painted a fashionable, craft-oriented picture on the ramp with his
"Guldastah" collection, which showcased the beauty of Kashmiri embroidery by the expert women from
the Usha Silai Kashmir Cluster. The Usha Silai Project has empowered hundreds of women all over India
by teaching and providing them with knowledge.
Rohit Bal presented the work of Aliya Ali, the youngest girl in the Kashmir Cluster whose favourite task is
cutting the garments. Along with her were Firdosa Jaan, Umilla Manzoor Sameena Rasool, a computer
engineer who loves designing and Nushrat Khan from Srinagar who worked their magical expertise on
the collection. The ladies were delighted to work with Rohit Bal and thrilled that their craft would now
be displayed on the fashion ramps in India and in stores.
The Studio at Lakmé Fashion Week was turned into a mini Kashmir. Shikaras overflowing with fresh
flowers were positioned strategically on a glittering glass ramp, which was covered with a carpet of
chinar leaves, while waves of fabrics on the ceiling swayed in the breeze. The backdrop was a
blossoming chinar tree and rows of Usha Sewing machines that were the basis of the show.
Using the most exquisite organic fabrics like cotton, silk blends, Chanderis, silk organzas, silks and
velvets, Rohit Bal unveiled his memorable "Guldastah". Cleverly orchestrating his fashion symphony,
Rohit presented motifs of magnificent flowers like the sunflower, poppy, tulip and peonies on a colour
card that dazzled on the ramp against an ivory and black background, along with vibrant hues.
The craft on the eye-catching creations almost resembled complex botanical paintings or works by the
great Renaissance artists. Long, full-flared, floor-length kurtas, stately jackets, short flared blouses,
capes, tiny quilted boleros, mini kalidar kurtis came together in a flurry of beauty. Long maxi skirts
swirled down the runway with giant blossoms blooming all around the hemline. Fluted-sleeved corset
blouses, the Rohit Bal famous crinkled full-flared anarkali kurta and the dazzling regal traditional
garments were a feast for the eyes as the audience watched with rapt attention and admiration.
Men's wear was as ornate as the women's, but with galloping horse motifs or line drawings of horses,
on indigo bundgala jackets, some also embellished with outstanding embroidery.
Clever detailing is a favourite with Rohit as he used quilting and texturing in an inventive manner to give
depth to his design sensibilities. The finale was a touching end as Rohit Bal welcomed on the ramp, the wonderful, talented ladies of Kashmir who brought his designing dreams to reality with their expertise
and craft. He thanked each of them with a red rose as the audience applauded the warm and caring
gesture.