After their stunning collaboration with FDCI at the Lakme Fashion Week, Label Anmol Kakad is back with another beautiful collection that is bound to leave an indelible mark on the industry. This time drawing inspiration from Brazilian author Paulo Coelho's famed novel, 'The Alchemist,' Anmol Kakad's timeless pieces will resonate with women, especially readers.
Named 'Kafilla,' 'The Woman of the Desert,' this collection features a range of stunning and thoughtfully crafted garments that will leave fashion enthusiasts and literature aficionados alike in awe. Each piece in the collection tells a story, mirroring the themes and motifs of the novel. Expect to find dresses that symbolise the journey of the protagonist, first through Spain and then Africa, intricate embroidery representing the cultural richness of the novel's settings, and metallic accents reminiscent of gold. But most importantly, this collection is a love letter to women, who are the backbone of any society, culture, relationship, and marriage.
"Kafilla" draws inspiration from Fatima, a character whose beauty and resilience are as timeless as the desert itself. Her ethereal beauty, wisdom, and unwavering faith in her love, Santiago, leave an indelible mark on the reader's heart. This collection combines earthy tones, celestial shades, and intricate details to capture the essence of Fatima's journey and her deep connection to the desert. Each piece in this collection is a testament to the enduring power of love, destiny, and the beauty of the desert, making it a must-have for those who seek to embody the spirit of adventure and belief in their own dreams.
Anmol Kakad says, 'Fatima, the girlfriend of the protagonist, is his strength. She points him in the direction of his dreams, and she tells him to follow them. That is the kind of woman that will resonate with this collection the most. Resilient, strong, independent, fiercely self-reliant, and someone who will not back down. A woman drives ambition in both herself and her partner, and thus drives it everywhere, in her culture, in society, and in her children. This is what my collection tries to communicate.'
The colour palette for this collection draws from the desert landscape, featuring earthy hues like sandstone, terracotta, and camel brown, along with celestial blacks and deep purples to represent the night sky. These colours evoke the sense of vastness and serenity that characterises Fatima's connection to her surroundings.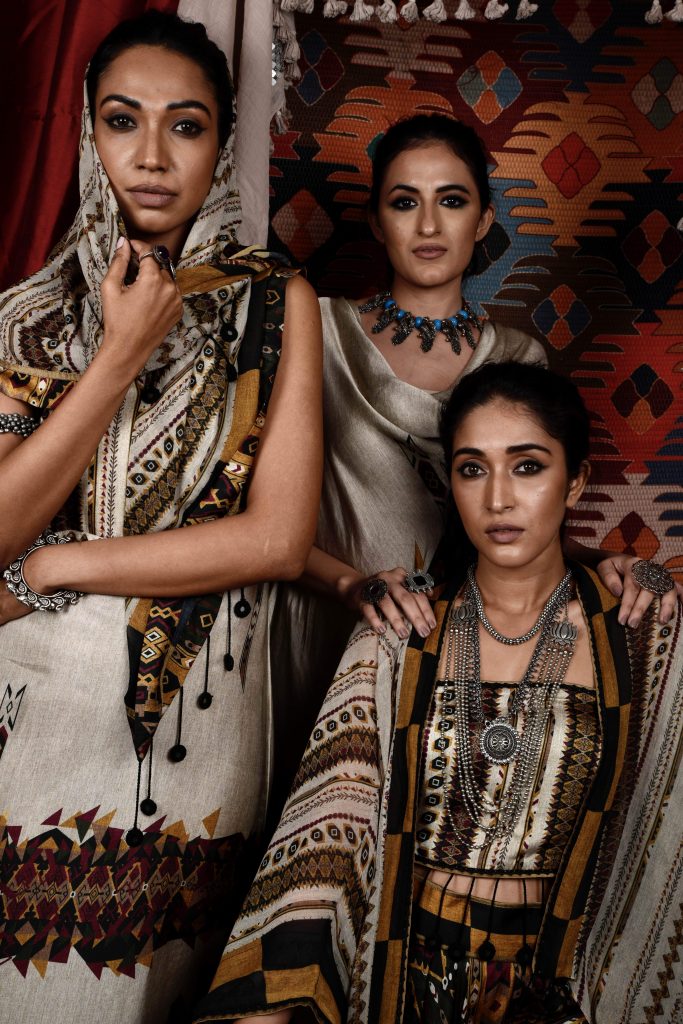 Key Elements of this collection include loose-fitting shirts and pants adorned with interesting motifs represent the delicate yet resilient nature of Fatima; oversized scarves in desert-inspired patterns are perfect for adding a touch of Fatima's elegance to any co-ord set and dresses inspired by the desert terrain and dunes. All these add to the minimal beauty of the collection.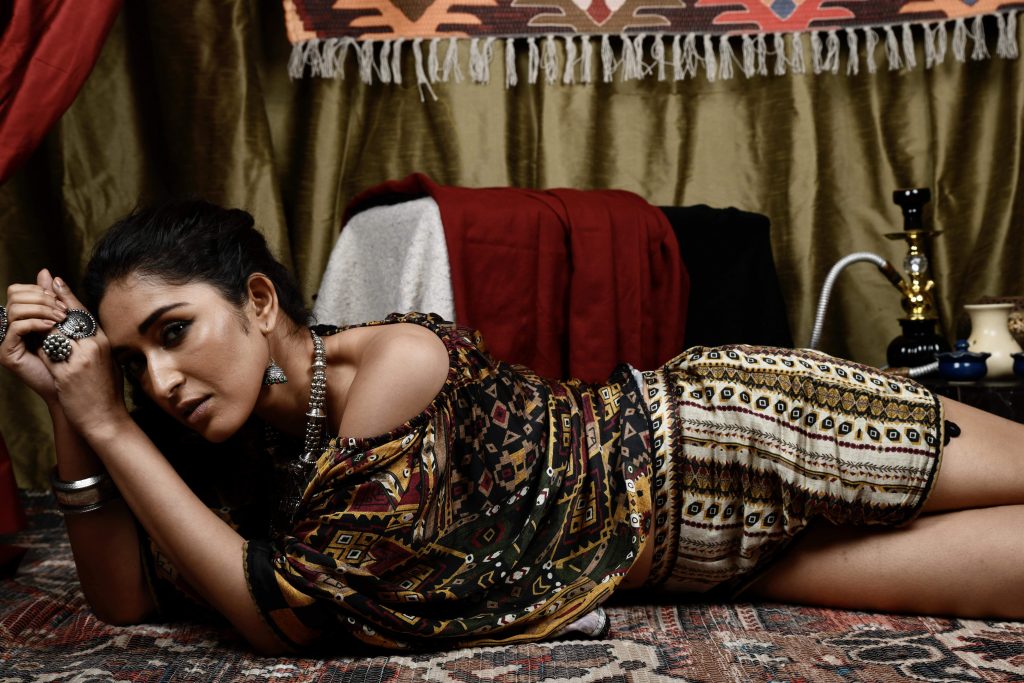 The fabrics chosen for this collection reflect the desert's harsh yet beautiful terrain. Soft, flowing fabrics like georgette and crepe silk evoke the gentle breezes of the desert, while textured materials like cotton represent the rugged landscape. The silhouettes are, like all Anmol Kakad collections, understated, elegant, sharp, with a comfortable fit. The designs are for every size, shape and skin colour. True to its tagline, 'sexy is not a size', Anmol Kakad label stands for beauty in simplicity.
About Anmol Kakad
Anmol Kakad is a designer dedicated to creating fashion for everyone. She believes in #sexyisnotasize and her exquisite pret wear comes in a wide variety of sizes. Anmol Kakad is known for her timeless styles and patterns, which are characterised by soft forms, neutral hues, beautiful falls, and delicate fabrics. Anmol Kakad is changing the way we think of off-the-rack clothing brands with her understated, minimalist, and avant-garde pret wear, which is displayed in simple jackets, suits, dresses, and tops.