Sony India has announced the launch of the iconic Walkman series as Android Walkman NW-A105. It will revolutionise the way people listen to music on the go and relish the freedom to enjoy their favourite music wherever they went. Taking you on a trip down memory lane, Sony intends to get innovation and commitment by offering you the best-in-class audio experience.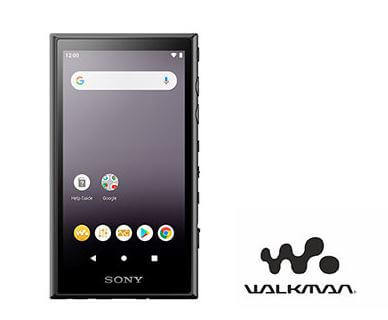 The new Android Walkman NW-A105 features a 3.6 inch HD display to get the finest experience with vivid and bright colours for everything to look seamless. The device will take listening and comfort to a new level with an advanced audio technology. It supports Hi-res audio that delivers amazing sound quality. 
Supported with Wi-Fi, the new Walkman allows you to access to millions of songs at your fingertips. Stream your favourite tracks online or download them to make the device a perfect travel partner for journeys where there is no internet connection. With a blasting battery life of 26 hours, listen to songs in full glory and your music doesn't stop for a second. 
Sony's Android Walkman NW-A105 comes with Bluetooth and NFC for easy connectivity. Don't worry for storage when you're downloading music or podcasts. It has a built-in memory of 16GB which can further be expanded up to 128GB. Now enjoy maximized entertainment in the palm of your hand without thinking twice. The Walkman use an USB Type C port for fast charging. 
Wait till 24 January to get your hands on the all-new Android Walkman NW-A105!