You can be great on your own, but we are always better together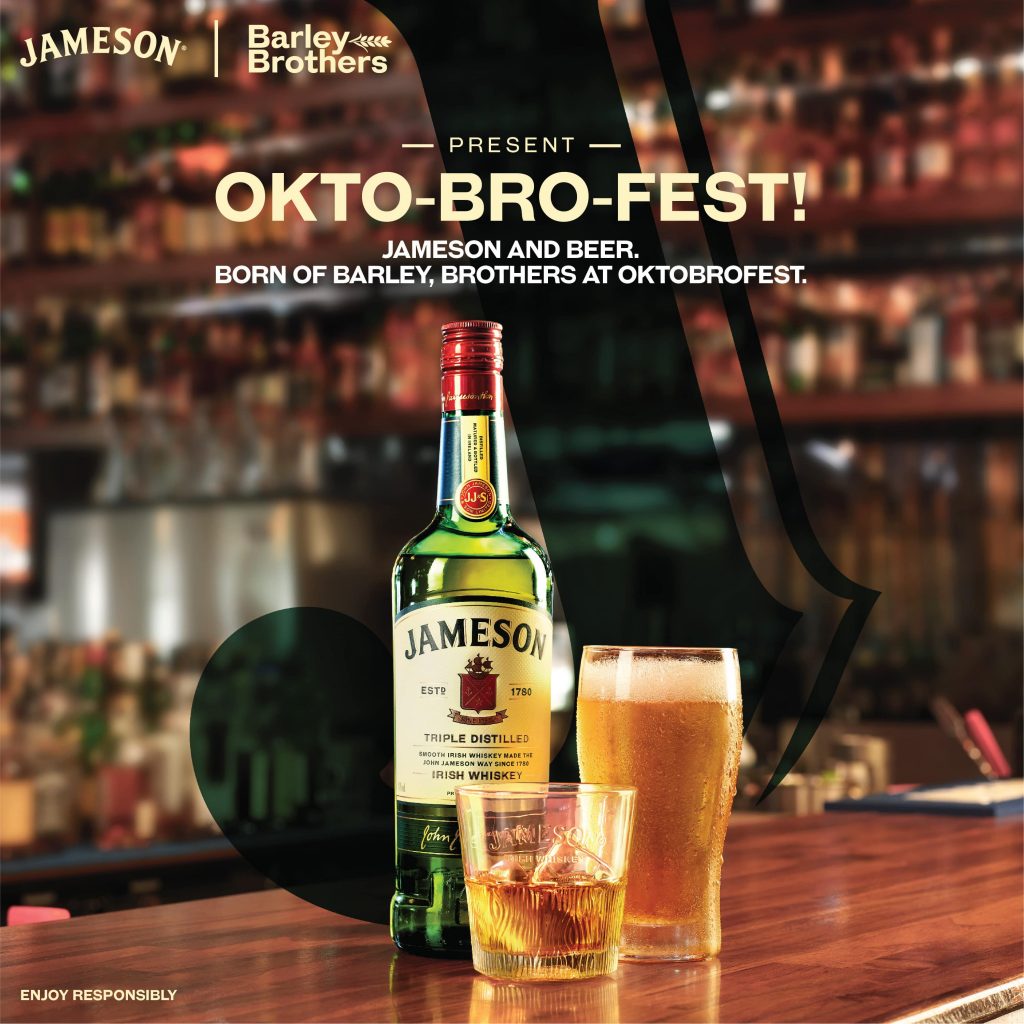 Bringing the brand's differentiated personality alive, Jameson, India's #1 Irish Whiskey has launched an exciting initiative, OKTO-BRO-FEST, to celebrate the 'Barley' brotherhood between Jameson and Beer. In a country where there is always room to share, the campaign brings forth the idea of 'making the world a smaller place' by celebrating the brotherhood of whiskey and beer, united by barley.
The pandemic induced lockdown shut us from the world, and with this initiative, the brand is urging consumers to let go of the barriers and celebrate the spirit to togetherness a.k.a brotherhood again. The brand has partnered with bars across the country to activate the initiative on-ground where Jameson will play the role of a facilitator to help people create new connections.
Jameson has always believed in the idea of an open, free-minded society and this campaign aims to inspire conversations among friends and help them foster stronger connections in keeping with Jameson's core ethos of sharing new possibilities and experiences with friends.
The Oktobrofest activations include quirky interventions at 'The Brotherhood Table' – complete with activations such as The Brotherhood Bell- a one-of-a-kind experience where a Jameson bell is attached to every mug, truly representing one's beer as being just a ring away. Other elements include The Brotherhood Pitcher- a J-shaped pitcher for Jameson Ginger and Lime, the signature drink for Jameson. The Brotherhood Sampler to test out different variants of Jameson including Jameson Ginger and Lime and Jameson Caskmates, a remarkable whiskey finished in beer barrels are among other exciting elements of the activation. The 'brotherhood' will be celebrated across 250 outlets in the country in cities such as Chandigarh, Delhi, Gurgaon, Jaipur, Dehradun, Lucknow, Kanpur, Ludhiana, Amritsar, Mumbai, Pune, Goa, Hyderabad, Bangalore, Chennai, Guwahati and Kolkata.
About Jameson
Jameson, India's #1 Irish Whiskey – with Jameson Original as India's top selling non-scotch whiskey has crossed 10 million cases globally with India as its 9th largest market in the world. Produced in Midleton, County Cork, from malted and unmalted Irish barley, Jameson's blended whiskeys are triple-distilled, resulting in exceptional smoothness. The brand has been part of the Pernod Ricard since 1988 and continues to expand its acclaimed range to offer new taste experiences, especially with new launches such as Black Barrel and Stout Edition.