Apollo Foundation brings its green skilling initiative, Arrjava, to India Art Fair, held in Delhi from February 9th to February 12th, 2023. The Arrjava candles have been handmade by women of the Chenchu tribe by extracting wax from natural honey foraged from the forests of Amrabad Tiger Reserve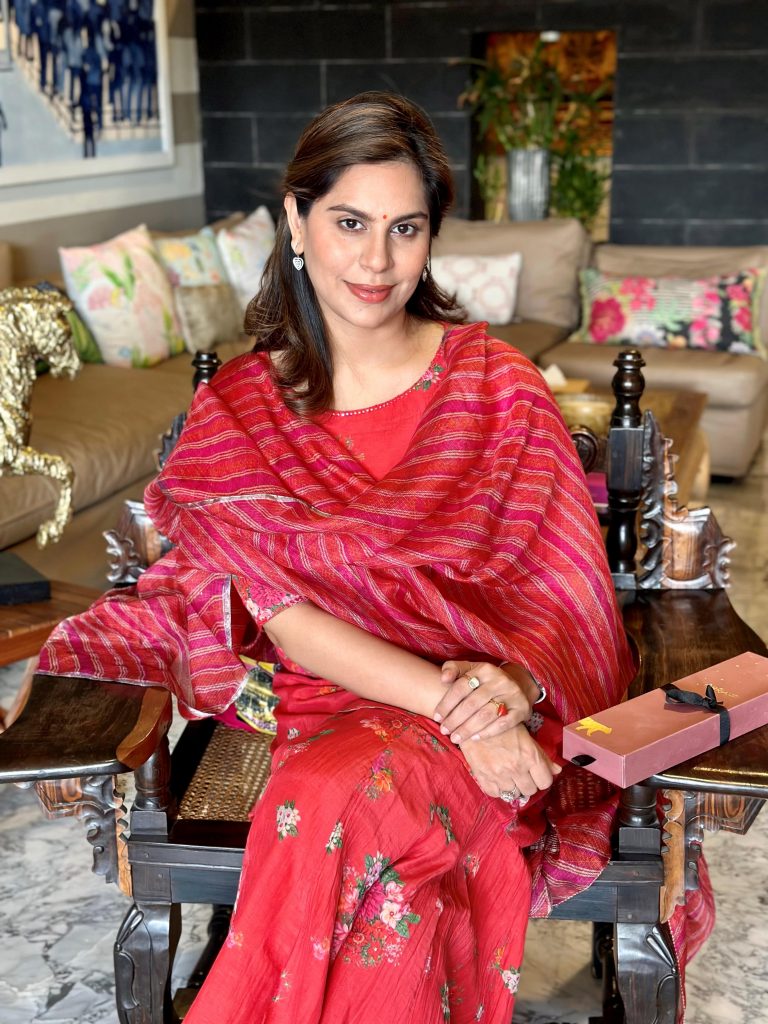 Apollo Foundation's Total Health, a CSR venture under the Apollo Hospitals Group brings its tribal green skilling initiative, Arrjava, to one of India's most prestigious art exhibitions, India Art Fair, being held at the NSIC grounds in New Delhi, from February 9-12, 2023. The 14th edition of IAF will be featuring over 1,000 artists, 71 galleries and 14 participating institutions.
Here, Apollo Foundation will be presenting 'Dance of the Bumblebee', a line of candles launched under Arrjava in October 2022, in two forms: Elegant Beeswax Taper candles and Long-Burning Beeswax jar candles. These 100% beeswax candles and their fragrance, Floral Honey (containing notes of wild jasmine, moist wood, and fresh honey, with hints of citrus from the forest), is inspired by the aromas of the Amrabad Tiger Reserve. The packaging design, provided by Pavitra Rajaram, reflects this homage to the forest.
These products being exhibited at the India Art Fair are handmade by Chenchu tribes of Nallamala hills who have traditionally tapped honey from rock since time immemorial. With additional training in extracting the beeswax from the honeycomb, they make these candles at Apollo's workshop in Amrabad, Telangana.
Arrjava is a green-skilling initiative that works with indigenous tribal communities in the villages and forests of India to create locally sourced products and provide a livelihood. The green-skilling initiative works with indigenous tribal communities in the villages and forests of India to create locally sourced products and provide a livelihood. In 2020, the Apollo Foundation Total Health initiated the groundwork for Arrjava. What's remarkable about Arrjava is the fact that it helps tribes fashion their craft to urban design needs and provides them with market linkages to keep their traditional skills alive while they continue to live and work in the spaces that nurture them. The handmade products are crafted by the artisans of the Chenchu tribe in Telangana's Amrabad forest as a part of this sustainable livelihood project for their financial well-being. Arrjava in particular supports the financial health of tribes in a way that is sustainable for the planet.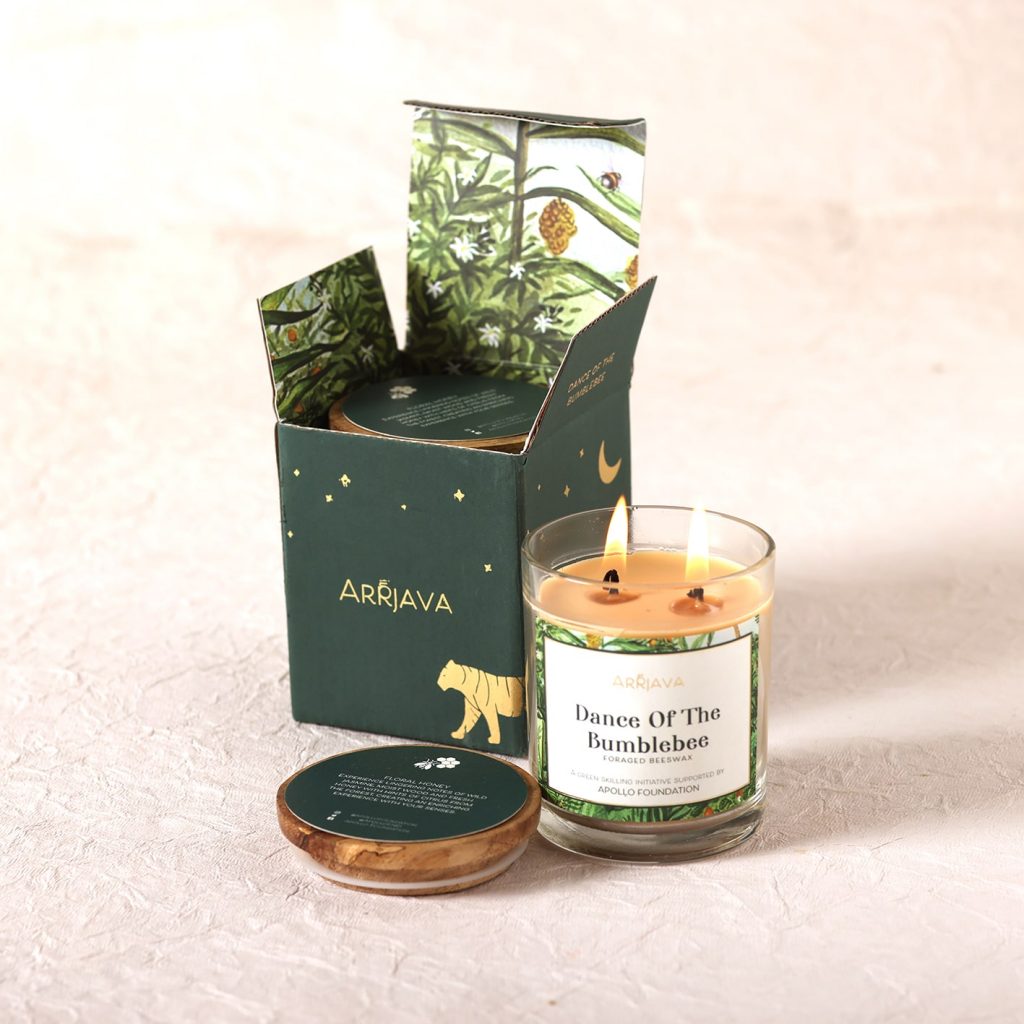 Ms. Upasana Kamineni Konidela, Founder of URLife and Vice Chairperson of CSR at Apollo Hospitals, said, "Arrjava candles are a strong testimony to our endeavours towards mitigating climate change and our aim to create dialogue around sustainability. Our participation in the India Art Fair is a relevant step towards acknowledging climate change through art with other powerful voices from across the country. We value this opportunity to showcase Apollo Foundation's work in forests such as Amrabad Tiger Reserve where our green skilling centres offer tribes capacity building initiatives that lead to financial independence and stability."
Speaking on the occasion Ms. Jaya Asokan, Fair Director, India Art Fair said "As the largest exhibition of Indian and South Asian modern and contemporary art, we're committed to improving the show's ecological footprint and sharing art in the most sustainable manner possible. In 2023, we are proactively defining long-term strategies for a greener, more sustainable fair from recycling and reusing the fair exhibition tents, floors and walls to having glass bottles; ticketing is digital only; transitioning to printing fair signage on fabric; using F&B bio-degradable dishes; and encouraging visitors to adopt public transport. We're proud to partner with Arrjava and the Apollo Foundation, introducing their artistically designed products and candles that are not just eco-friendly, but also have been popular among a large number of visitors."
About Apollo Foundation
The Apollo Foundation strives towards establishing a healthier humanity through its social ventures and collaborations. Its values of health equity and access have been consistent since Apollo Hospitals' inception in 1983, the same year its philanthropic work began. Today, Apollo Foundation works across urban and rural India, with community at the heart of its programmes.
Arjava @Marketplace:
The products are available online on the website https://shop.ur.life/