By Aaliya Deeba, founder of Ideebs London, a Couture Label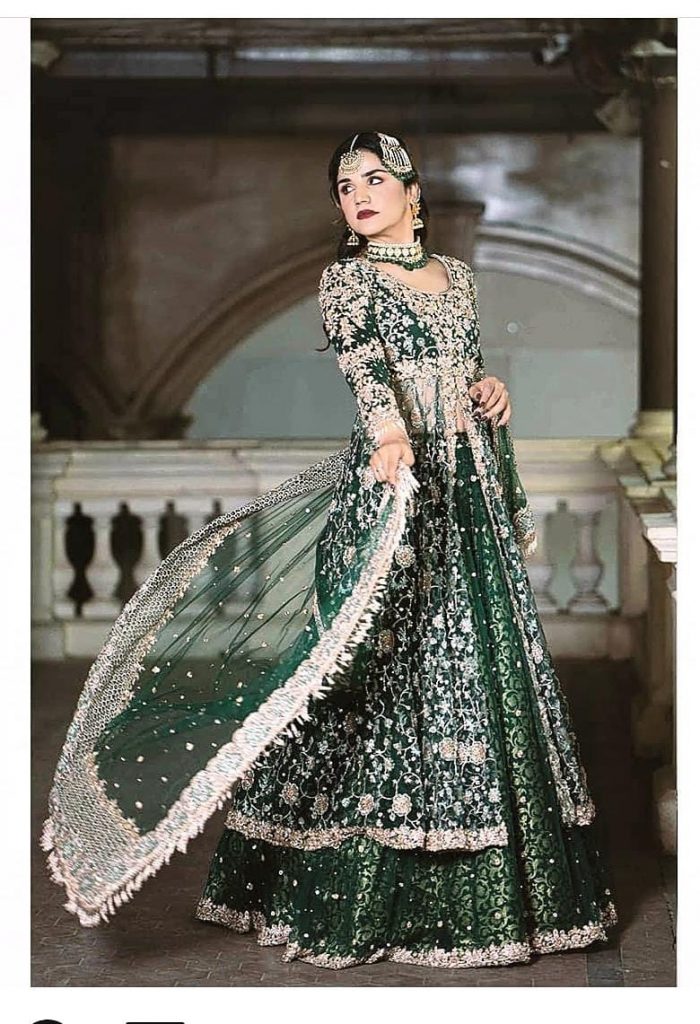 With continuously changing trends, Red is not just the only bridal colour anymore!So, you might think that you have the perfect lehenga orbridal gown in mind, but with so many designers, collections and pics out there, the entire process could be hard and sometimes overwhelming. And so often bridal dress shoppers unknowingly make some mistakes which they regret later. So here are the mistakes that a bride-to-be makes during bridal shopping.
Inaccurate Research
One of the most important things for a bride to do while deciding a bridal dress is researching. There are many to be brides who do not indulge in advance researching before picking up a piece and later regret it. It is always handy to have a dream wedding dress decided in your mind and researching similar pieces on the internet before hitting the market stores.
Ignorant of your skin tone
One of the biggest mistakes that a bride commit is not knowing their skin tone. The first step for a bride to consider while purchasing or choosing a wedding dress is to know their skin colour. As there are different types of skin tone and not all dress colours match all skin type. It is vital that the bride is aware of her skin tone to have a suitable dress colour and style that enhances her beauty to give the heavenly look you crave to have on D-day.
Not paying attention to the fabric
Since many of the brides are not aware of the different materials and fabrics used for their wedding dress, many regret getting a piece that doesn't last long even few weeks and make you extremely uncomfortable on your big day. A bridal dress is made of different types of fabrics like stiff, flowy, rich but not all suit one's needs. Research plays a very important role as deciding the final look prior helps to avoid a lot of confusion and chaos. You want to feel dress as part of you!
Not pondering on the weather
Weather should also be considered when deciding your wedding or reception dress. The time of the season one is getting married should be considered, if one decides to get married during winter then darker shades should be taken into consideration while for summer weddings one should go for light shades. You should also think about location too.

Not regarding body type
Most of the brides do not consider their body type while purchasing their dream dress. As everyone has a different body structure it becomes very important to be conscious of yours own. Its incorrect to choose a lehenga that looks good on the model because there could be a vast possibility that it wouldn't match your body typeand doesn't give you the look you aspire. Always try few things and if not consultant fashion designer or stylist.
Not keeping time for alterations
Having a set timeline is very important as each wedding dress needs certain alterations to get their perfect fit and look before the wedding day. It is essential to allocate a certain amount of time and day to avoid turmoil.
Wedding is a life time occasion. By following above tips you will avoid most of the common mistakes that brides dowhile shopping for a bridal dress. Wedding dress should be part of your wedding moments, not regrets!