Directed by S. Shankar, Mission Mangal is an upcoming multi-starrer space drama film featuring Akshay Kumar, Vidya Balan, Taapsee Pannu, Nithya Menen, Sonakshi Sinha and Sharman Joshi, as the underdogs who took India to Mars. Mission Mangal revolves around the true story of scientists at the Indian Space Research Organisation, who contributed to the Mars Orbiter Mission, marking India's first space mission. The film's poster has been released and the actors took to their social media accounts to announce their upcoming film, stating the tagline, 'This Independence Day, the sky is not the limit'. Mr Khiladi, Akshay Kumar also shared the poster on his Instagram, captioning 'A story of underdogs who took India to Mars. A story of strength, courage and never giving up! #MissionMangal, the true story of India's space mission to Mars. Coming to you on 15th August 2019!'.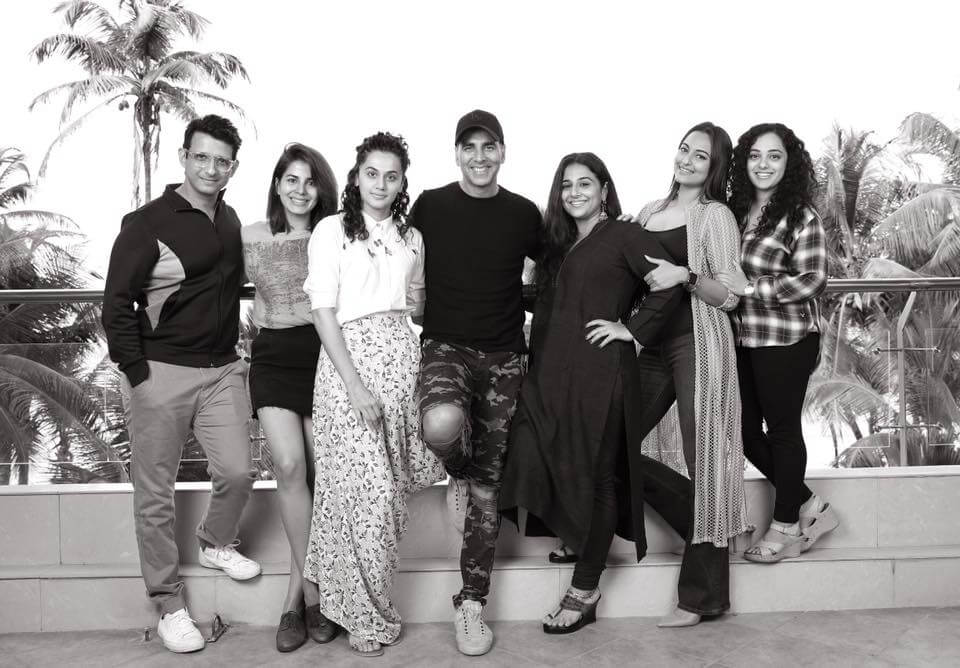 The actor also shared a long message in another post expressing his happiness, as he always wanted to be a part of films that inspire future generations. He captioned the post as, '# MissionMangal, a film which I hope will inspire as well as entertain. A film which I've done specially for my daughter and children her age to familiarise them with the incredible true story of India's mission to Mars! मिशन मंगल फिल्म, मैं उम्मीद करता हूँ, उतनी ही प्रेरित करे, जितनी की वो मनोरंजन करे I यह फिल्म मैंने ख़ास करके अपनी बेटी और उसकी उम्र के बच्चों के लिए की है ताकि उन्हें भारत के महान मंगल अभियान की सच्ची घटना के बारे में पता चले I'
The movie is produced by Akshay Kumar, R. Balki and Sajid Nadiadwala under the banner of Fox Star Studios, Hope Productions, Nadiadwala Grandson Entertainment and Cape of Good Films, and is scheduled to hit the screens this Independence Day.