Tocrowd source recipes via a contest to be held across 15 cities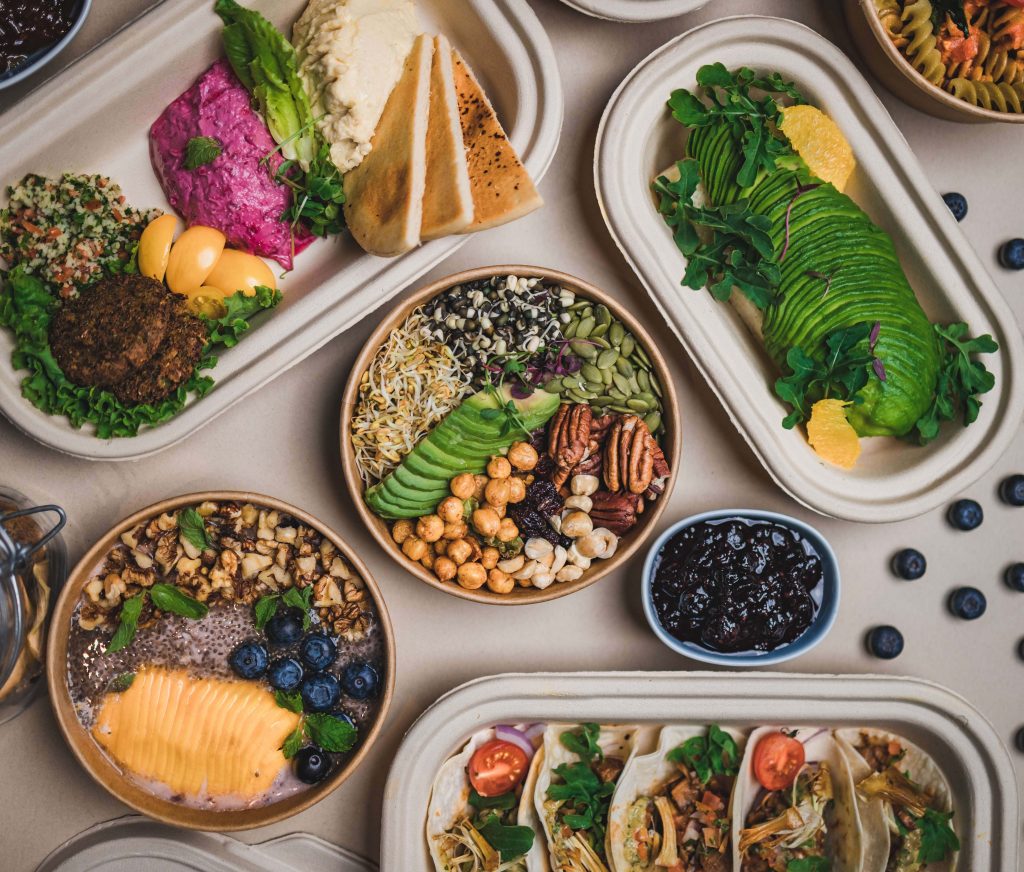 Committed to serving innovative and scrumptious delicacies across its properties, earlier this year Marriott International introduced the 'Mood Diets'menu which was designed to meet the nutrient requirements of guests while simultaneously meeting the unconscious food cravings that emerge from fluctuating temperaments.Keeping the momentum alive, Marriott International is takingit a notch higher with the introduction of Mood Diets 2.0, with a vegan touch to all the dishes, curated from natural, plant-baseddishes.
The new Mood Diet 2.0 menu will be co-created by crowd sourcing authentic recipes via a contest that will be hosted across 15 cities. The recipes will need to be vegan based, simple and fuss free preparations using one or more of the 10 organic ingredients shortlisted by our master Chefs. The top 3 recipes will be featured in the upcoming Mood Diets 2.0 menu that will be introduced by the end of year. Participation is simple and easy, recipes to be mailed at [email protected] along with the participants full name, location, and contact details. The ingredients and recipe format can be downloaded from here MoodDiets2.0 . The contest will run from the 1st -15th December.
Sharing her thoughts on this initiative,Khushnooma Kapadia, Senior Area Director of Marketing – South Asia, Marriott International said,"Our first installment of 'Mood Diets' as part of our delivery platform Marriott Bonvoy on Wheels was very well received and was hugely successful across most of our hotels. Given the positive feedback we got from our guests we decided to introduce Mood Diets 2.0 with more changes and innovations. With sustainability becoming an integral part of our lifestyle choices and a significant priority for us as an organization, the intent was to create a newly minted diet that is uplifting and engages in creating the right kind of mood setting for our customers. Mood Diets 2.0 showcases not only the culinary expertise of our chefs, but it also reinforces our commitment to keep providing guests & patrons with unique & innovative f&b offerings".
Commenting on the crowdsourced menu design, HimanshuTaneja, Culinary Director – South Asia, Marriott International said, "Every ingredient has a unique flavour, most of which may still be undiscovered. With this initiative we want to engage with the larger community, encouraging them to share authentic recipes with their own local touch. We are confident the added filter of sustainability will get foodies and home-grown chefs interested &excited,to try something new and creative. Overall research also shows a sustainable diet improves moods and productivity levels, making it an obvious choice for the Mood Diets menu".
Mood Diets 2.0 will be rolled-out across 21 Marriott International hotels including – Renaissance Mumbai, JW Marriott Pune, JW Marriott Kolkata , Westin Pune ,Marriott Indore, Aloft Aerocity New Delhi, Marriott Kochi, JW Marriott Bengaluru, Sheraton Grand Whitefield Bengaluru, Sheraton Grand Brigade Bengaluru, Renaissance Bengaluru, JW Marriott Chandigarh, Courtyard by Marriott Amritsar, Courtyard by Marriott Raipur, The Westin Chennai, The Westin Goa, Le Meridien Nagpur, Sheraton Hyderabad, JW Marriott Bengaluru, JW Marriott Mussoorie , Courtyard by Marriott Agra and Courtyard by Marriott Hebbal.
About Marriott International:
Marriott International, Inc. (NASDAQ: MAR) is based in Bethesda, Maryland, USA, and encompasses a portfolio of roughly 7,900 properties under 30 leading brands spanning 138 countries and territories. Marriott operates and franchises hotels and licenses vacation ownership resorts all around the world. The company offers Marriott Bonvoy®, its highly awarded travel program. For more information, please visit our website at www.marriott.com, and for the latest company news, visit www.marriottnewscenter.com. In addition, connect with us on Facebook and @MarriottIntl on Twitter and Instagram .About Marriott Hotels