Dim sums, popularly known as dumplings, are one of the most appetizing dishes happily devoured globally. These luscious, tender, and flavoursome delights filled with mouth-watering fillings and wrapped in a moist sheet of flour are adored by foodies all around the world.
Depending on the fillings, dim sums are spicy, sweet, or savoury. On the occasion of #WorldDumplingDay, grab some friends to take along and order a variety of different types and styles of dumplings as these little flavour bombs will definitely uplift your mood and end your day on a delicious note.
Whatever your day, don't miss your chance to taste and relish some tantalizing dim sums.
If you are a fan of this yummy Asian cuisine, then celebrate the joy and deliciousness of everything related to these tasty little balls of dough with these restaurants offering some mouthwatering and lip-smacking delicacies on the occasion of #WorldDimSumDay.
Kyma: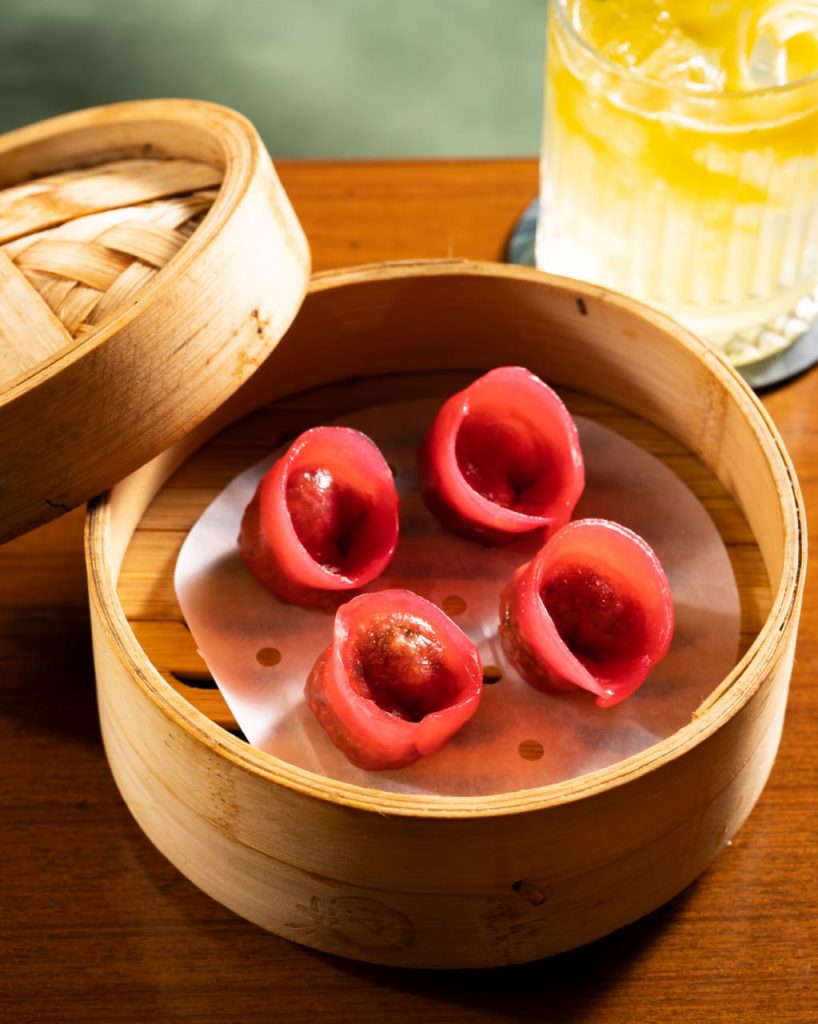 Ambience and culture is what creates Kyma but appetizing Asian and Mediterranean dishes and a mammoth cocktail bar where delicious cocktails are concocted is what defines Kyma. Kyma offers Thai herb chicken dumplings that are delicious and bite-sized, made of savory ingredients wrapped in potato and wheat starch dough and steamed to perfection. The filling of this dumpling has a little Thai/Southeast Asian twist. When you combine these ingredients, you get the most amazing dance party of spicy and savory flavours! So treat yourself to some splendid Thai herb chicken dumplings by Executive chef Krishna Tiwari and celebrate #WorldDimsumDay with these delicious dims sums that are all up for grabs.
Yazu: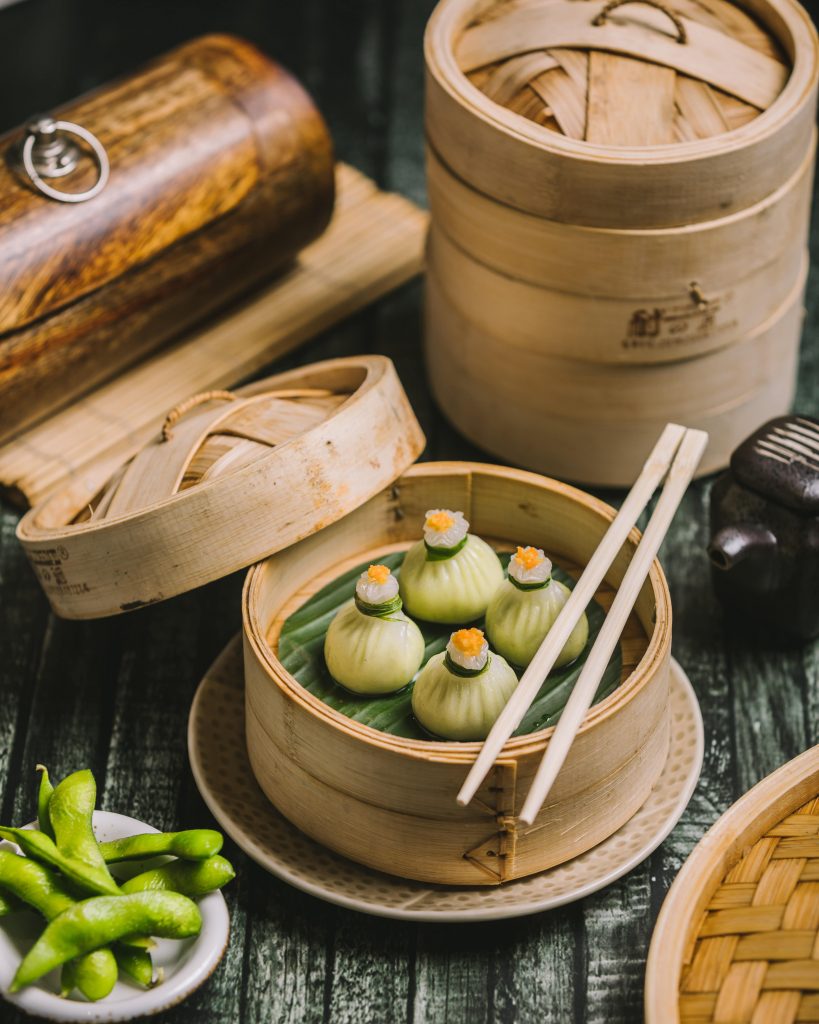 Yazu is a picturesque, classy, and cozy restaurant that is the perfect place for all your weekend getaway nights. Yazu perfectly resonates with the trending cuisines around the world and on the occasion of #WorldDimsumDay, Yazu is all set to serve you with an extensive Dim Sum menu that consists of mouth-watering dumplings and pleasant drinks. Explore and treat yourself to delightful Dim Sums, from the elaborate menu which contains lip-smacking dim sums like Vegetable Chive Dumplings, Vegan vegetable crystal dumplings, Truffle Edamame Dumplings, and more.
Pa Pa Ya: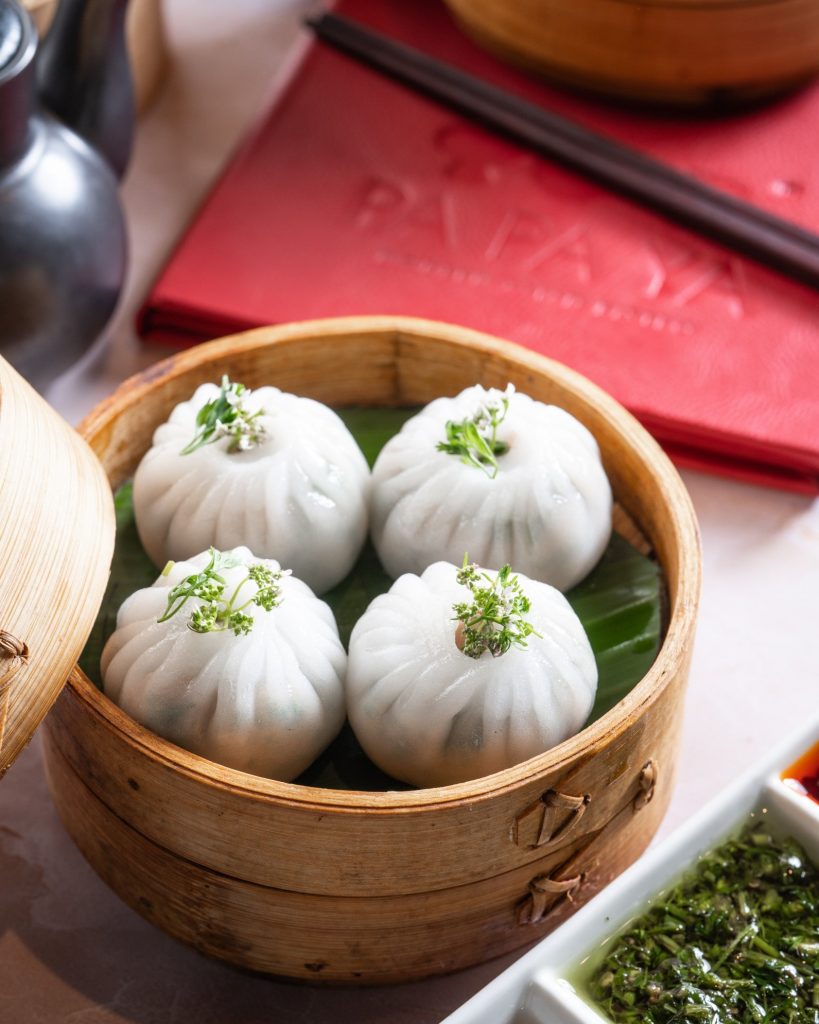 Brace yourselves to devour a world of dim sum as Pa Pa Ya gears up to celebrate the delicacy with National Dumplings Day. As the brand has recently completed 7 years in Mumbai, they have curated a special dim sum menu. Reinventing Asian cuisine on a global scale, Pa Pa Ya is a modern Asian bistro that embarks diners upon a sensory experience like no other- be it through its innovative preparations, flavorful spread, or unparalleled grandeur. Uncompromising on the quality of produce, the dim sum chefs at PaPaYa use the best quality flour to make crystal translucent and thin wrappers for the dim sum thereby keeping them light, fresh, succulent, and steaming hot! The restaurant serves more than 15 kinds of dim sum, the best sellers being Spinach & Corn Cheese, Wasabi Prawn & Crabstick, Cumin Lamb, and Cripsy Prawn Cheung Fun to name a few. Colourful and delicious, the dumplings are a treat to the eyes and palate alike. The filling is tender and flavourful, and the dim sums are served with 3 signature homemade dips to enhance their flavour. Delve into the world of dim sums relish old favourites or try out new flavours and satiate your palate this National Dumpling Day, only at Papaya.
Pink Wasabi: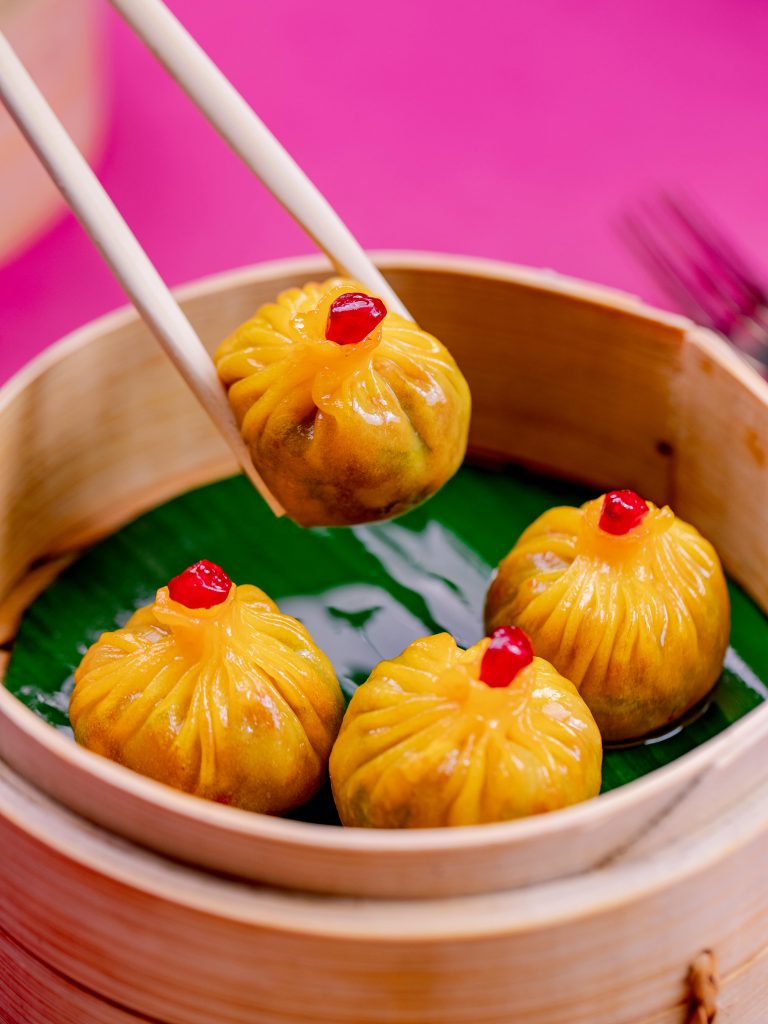 Pink Wasabi, the Asian dining space has recently introduced a new menu that lets you divulge in an extraordinary gastronomical journey, with an amalgamation of culinary innovations and new aesthetics, making it the prettiest experience ever! Make sure to chatter away all your worries as you fill your bellies with scrumptious Leeks and Cream Cheese dim sums amongst a variety of others from the elaborate menu.