The fourth edition of the Kochi-Muziris Biennale commenced mid of this month to showcase unique display of contemporary artworks from artists across the globe. The 108-days event was inaugurated by Kerala Chief Minister PinarayiVijayan and features 94 artists' work, presented by more than 100 arts in ten different venues across the heritage cities of Fort Kochi and Mattancherry, and Ernakulam downtown.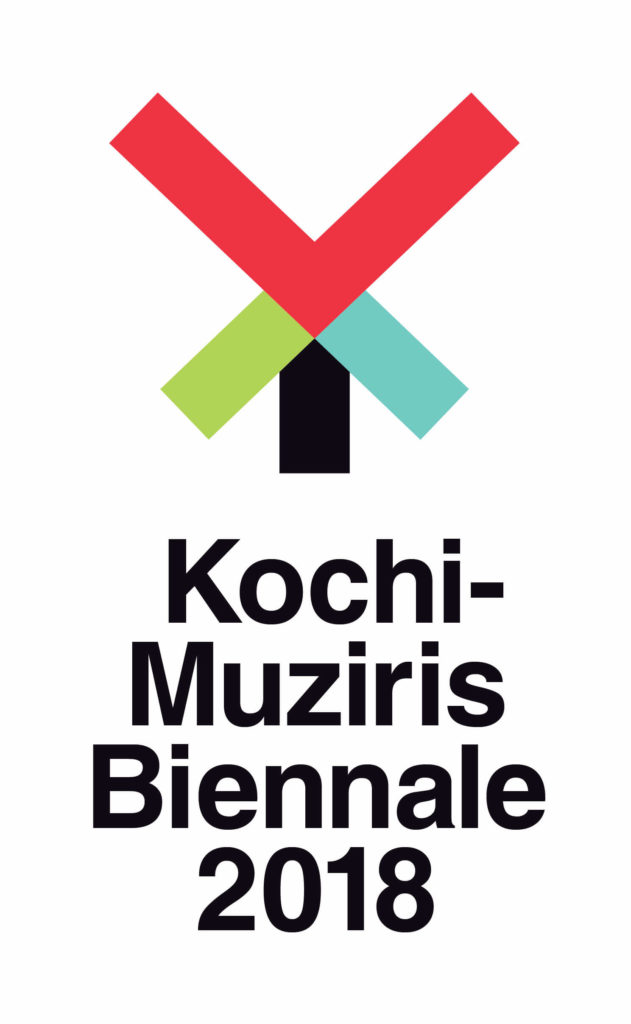 The festival is curated by eminent artist Anita Dube, and is based on the curatorial theme of 'Possibilities for a Non-Alienated Life'. The festival seeks to explore newer access to art practices through seminars, workshops, lectures, cinema and performances before concluding on March 29 2019. This Biennale is the first biennale to have women artists comprising more than half of the participating artists.
The Aspinwall House at Fort Kochi becomes the main venue of the festival. Other sites include Durbar Hall (Ernakulam), Pepper House, Cabral Yard (site of the Biennale Pavilion), David Hall, Kashi Art Café, Kashi Town House, Anand Warehouse and TKM Warehouse.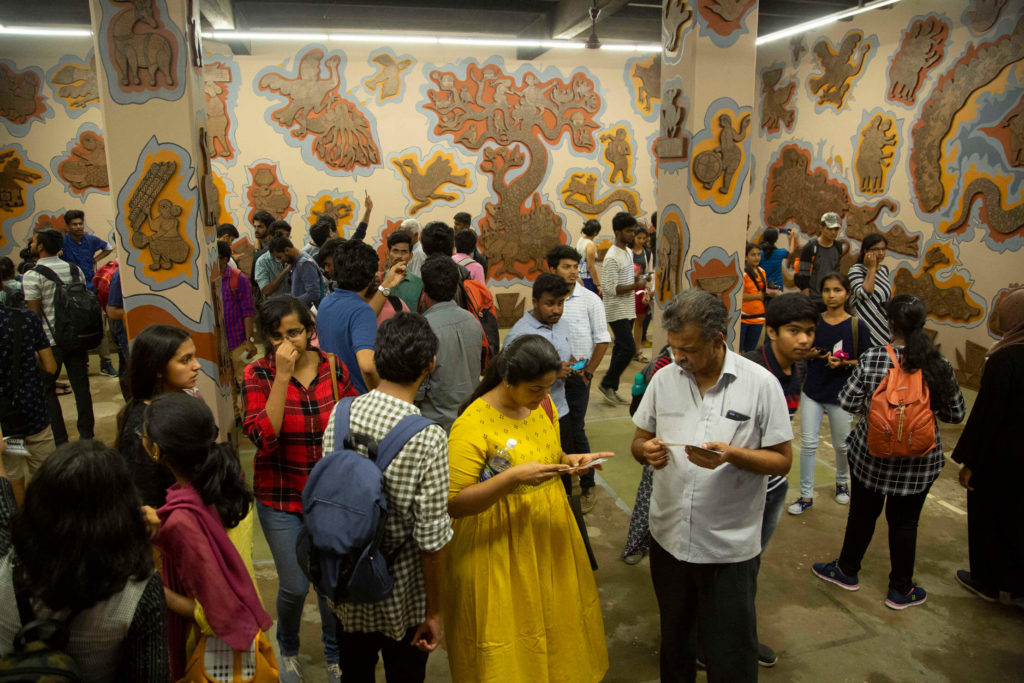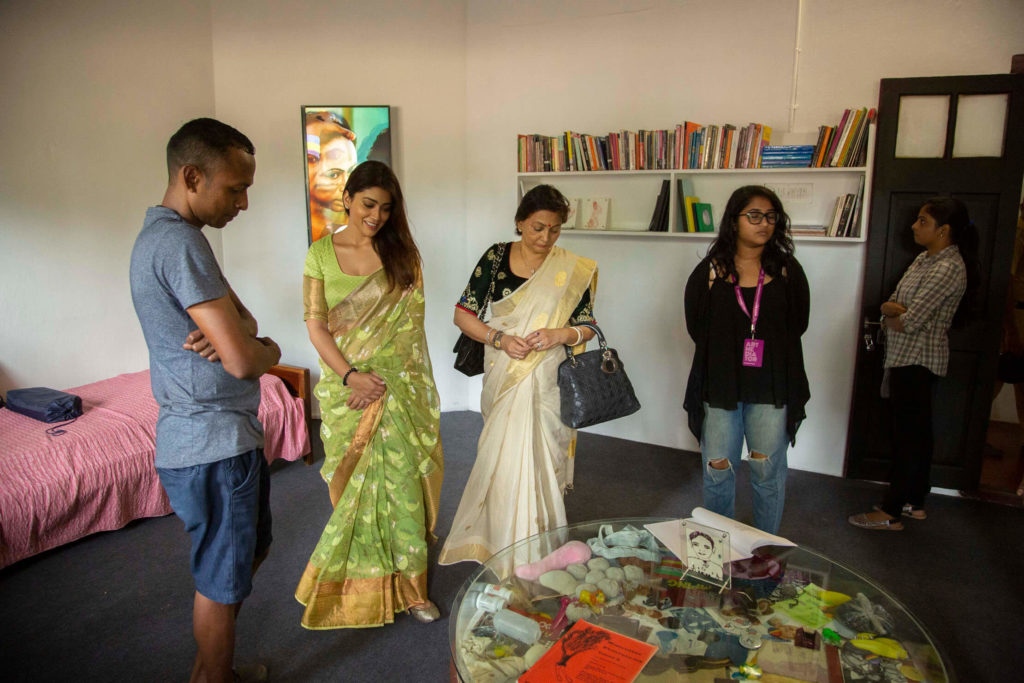 Sue Williamson Presenting Colonial History of both Cape Town and Kochi
Sue Williamson from South Africa to India to displays two of her installations that highlights the neglected histories of her country drawing parallels to the Kochi with its similarities in colonial history.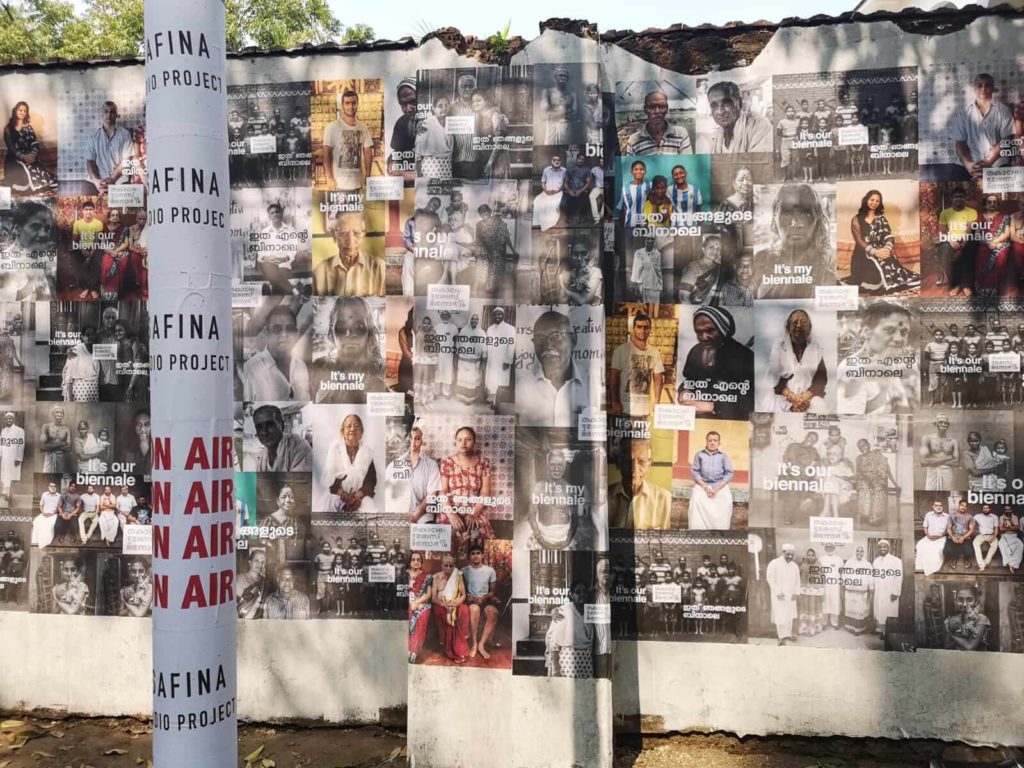 The installation 'Messages from the Atlantic Passage' at Aspinwall House is a large-scale installation based on records on 300 years of slavery from the 16th century. On the façade, the work has five fishing-nets, filled to the brim with 2000 glass-bottles containing traces of earth and hangs down from the ceiling. Each of the bottles is inscribed with the name of a slave.
The second work 'One Hundred and Nineteen Deeds of Sale' is a reflection of 17th-century enslavement of Indians who were bought to Africa by the Dutch East India Company as per the records from the Cape Town Deeds Office. It features linen garments that were traditionally worn by the working class of India. The garments are dipped in muddy waters around the Cape Town Castle, a site of the enslavement, symbolising oppression, according to the artist.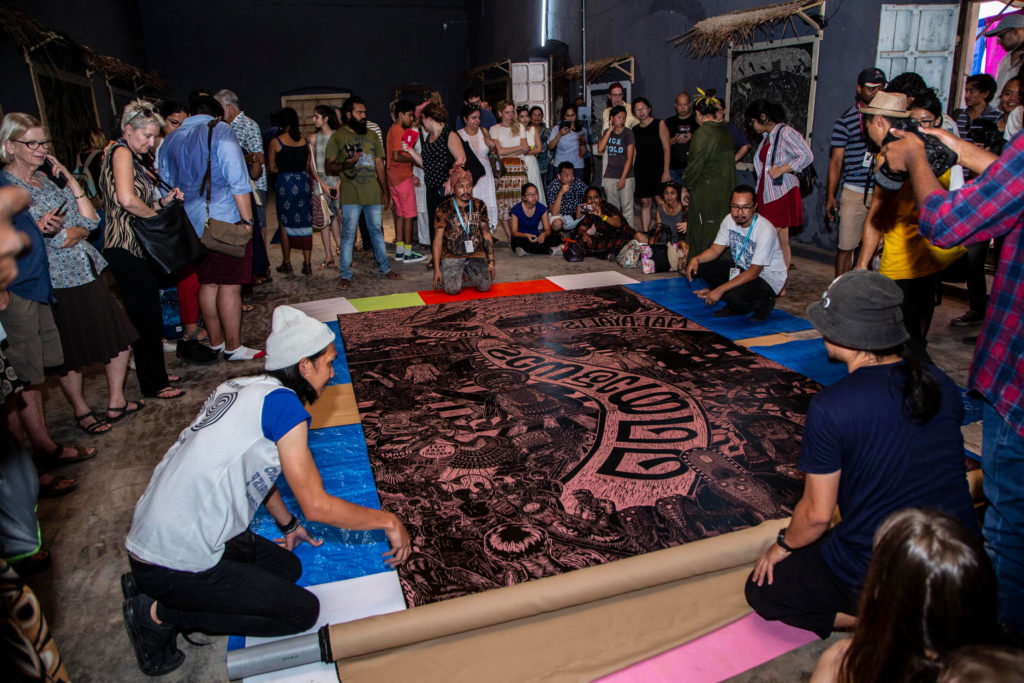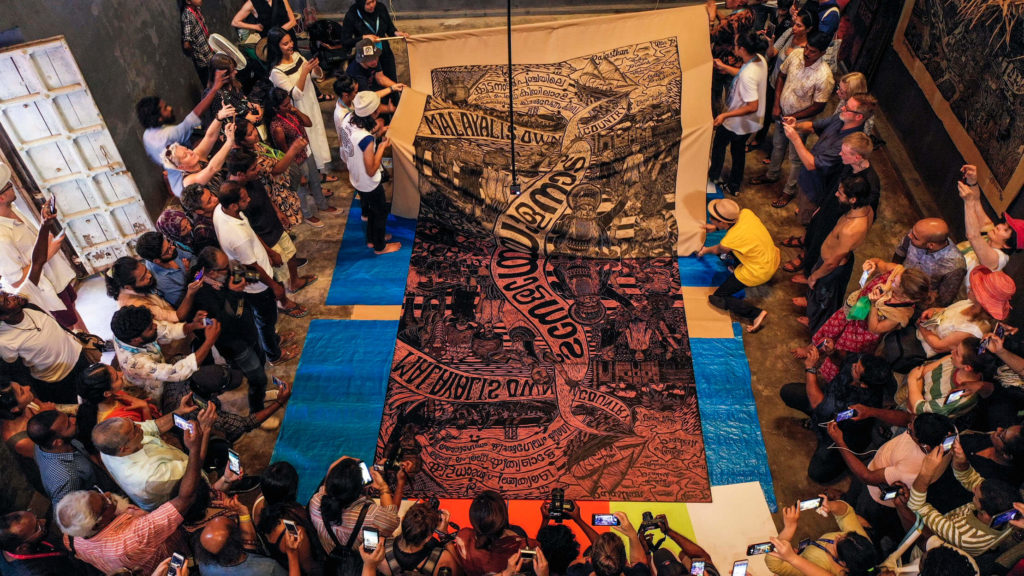 Nagaland Artist TemsüyangerLongkumer Explores Socio-Cultural Traditions in Ethnic Societies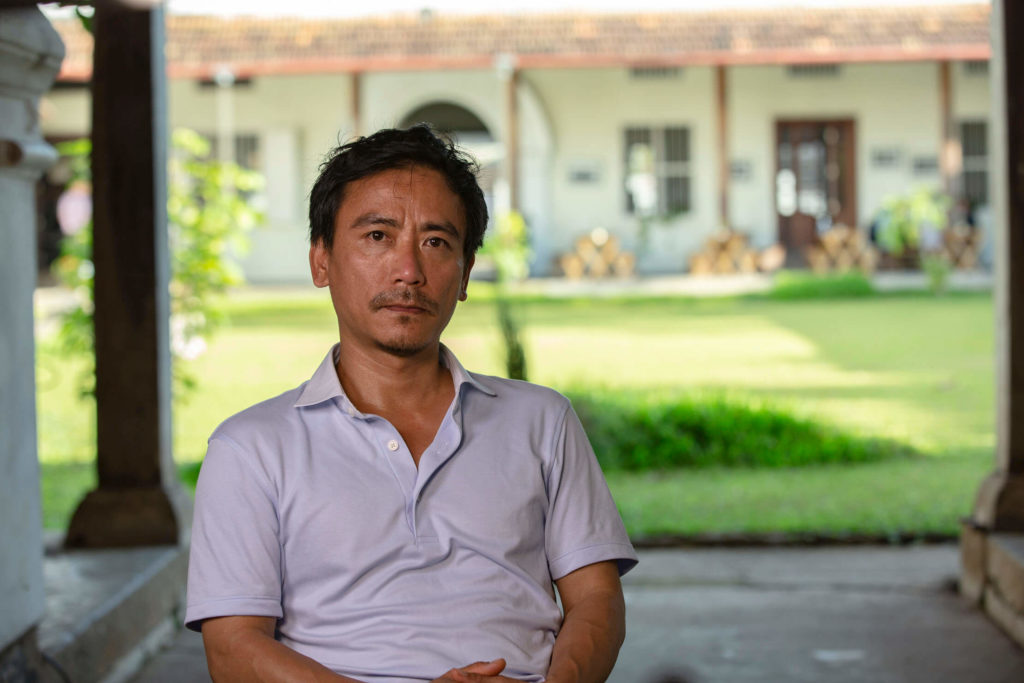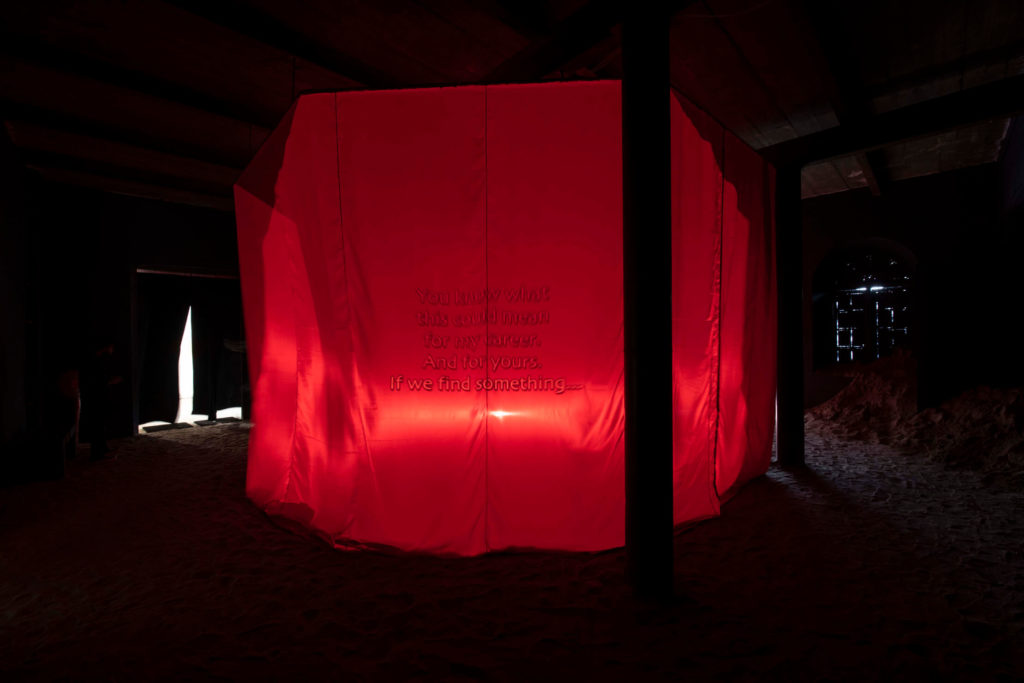 The work 'Gods Summit' is showcased at the sprawling Aspinwall House in Fort Kochi is a sculptural multimedia work that takes the viewer to an imaginary congregation of divine beings; a summit of gods of different religions discussing the predicament humanity faces owing to its wrongdoings over centuries.
Longkumer's installation at the second venue, the Pepper House, is Kerala-centric. The installation 'Catch a Rainbow II'symbolises hope after the Kerala floods in August. It attempts to make a rainbow that is visible both during night and day. The work, he says, also symbolises a recent Supreme Court ruling against the IPC's Section377 that criminalised homosexuality.