Begin a journey of lifelong relationships and a whole lot of sparkle with AMARIS by Prerna Rajpal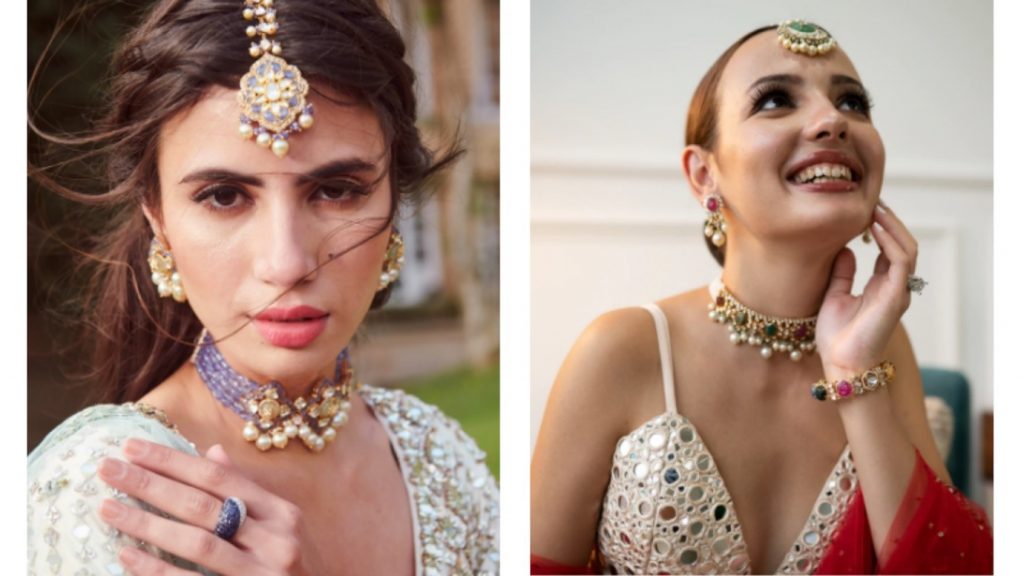 Amaris by Prerna Rajpal, a jewellery brand extraordinaire that truly believes – 'A Happy Bride is the most beautiful bride of them all'! In keeping with AMARIS' legacy, the brand aims to let the bride be comfortable in her own skin and create jewels based on her personal style that not only puts her in the spotlight but also lets her individuality shine through. Vibrant coloured precious stones, sophisticated stackable bangles, versatile earrings and aesthetically designed necklaces, every piece is as priceless as the bride who adorns it.
So, ring in the summertime magic with the New-Age AMARIS Bride this wedding season!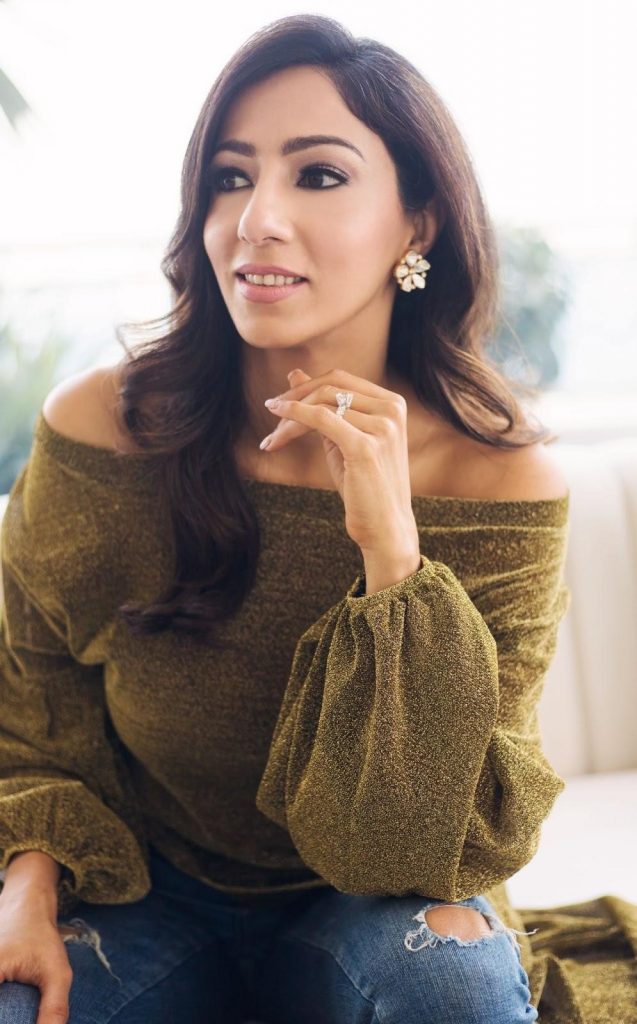 Prerna Rajpal, founder at AMARIS by Prerna Rajpal has exclusively curated versatile jewellery pieces for New-Age Brides to adorn during their wedding festivities.
Haldi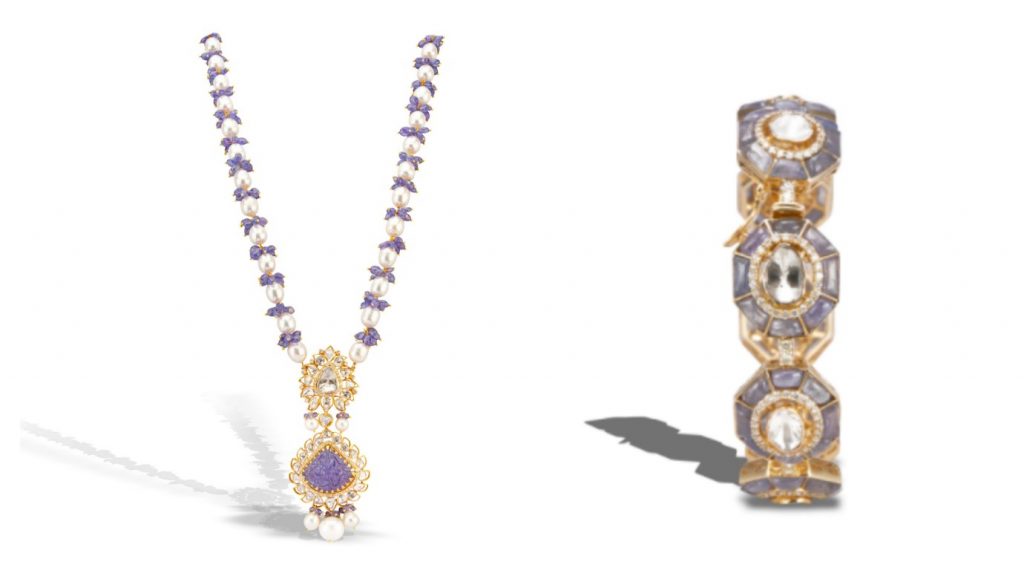 Go bold with the carved Tanzanite and uncut diamond 'Haar'. Stringed in pearls and bunches of gleaming Tanzanite, the blissfully blue necklace is an heirloom jewel which is classic and timeless. Pair the necklace with a Tanzanite Hour bangle handcrafted with the most gorgeous shade of Tanzanite stones using the AMARIS by Prerna Rajpal heritage technique of 'Uttrai' work and polki set in a geometric frame of gold. Wear it solo or buy as a pair, this gorgeous bangle will add the perfect touch of off-beat modernism to your festive wardrobe.
Mehendi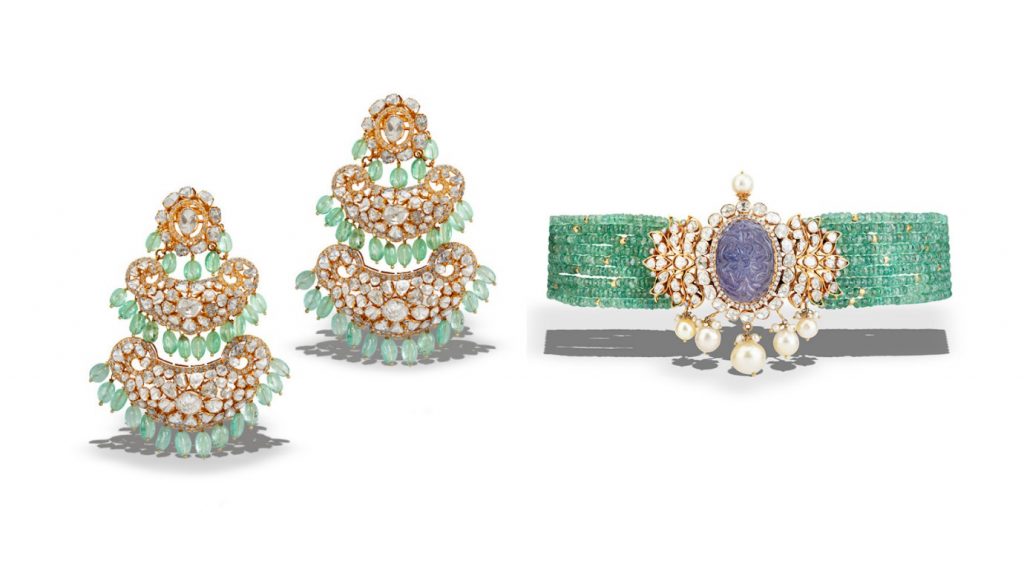 Light on the ears and festive on the impact the Mughal Trio earrings have been inspired by motifs and shapes from the Queen's era. Creating drama with graded effect, these 3-tier earrings are centred around the vibrant shades of Colombian emeralds, shining bright through round diamonds. Get the festivities started with a Tanzanite Symphony choker featuring a majestically carved Tanzanite in the centre, surrounded by uncut and round diamonds and delicate emeralds used on the sides.
Cocktail/Sangeet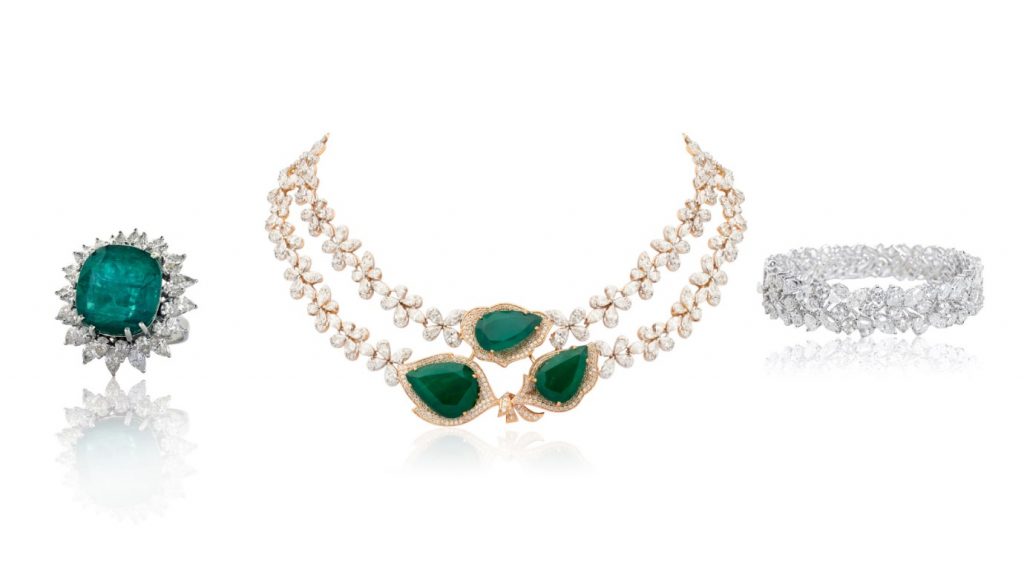 Dance the night away in the Starburst Bracelet, set in 14k hallmarked gold and adorned with the finest of fancy shape diamonds. Pair it with the Zambian Reverie ring, set in 14k Hallmarked gold, adorned in an 18 carat Zambian emerald along with pear shaped diamonds. And make a dramatic entrance in the Rainforest Necklace, set in 14k hallmarked gold, adorned in Zambian Emeralds along with fancy shapes and round diamonds.
Wedding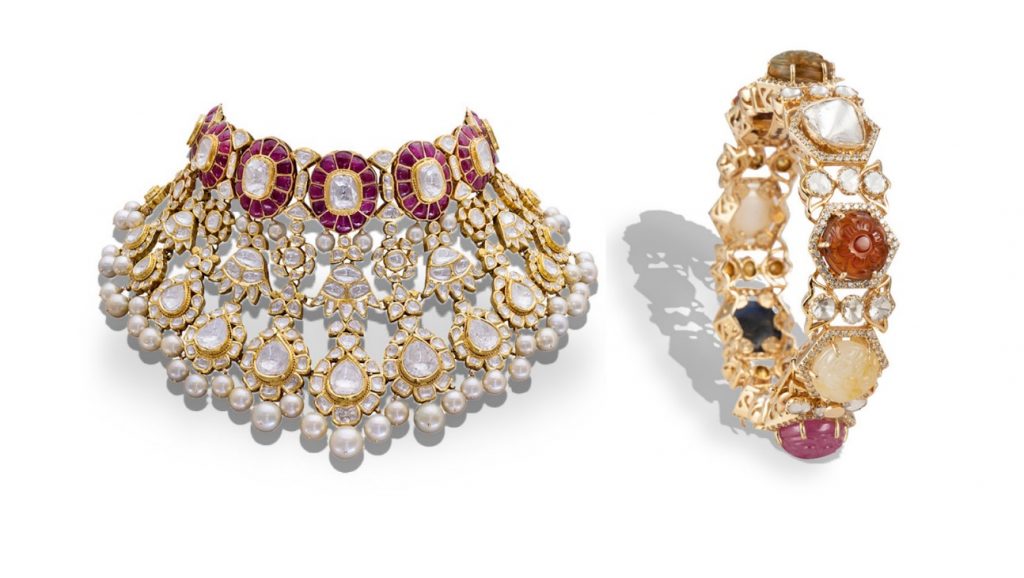 The AMARIS Heritage Ruby necklace is designed to make you feel like a princess on your big day. Keeping AMARIS' traditional roots in mind, this necklace is handcrafted in 18k hallmarked gold and polki along with a Mughal motif adorned in the finest of rubies to add the finishing touch! A Trousseau must have, AMARIS highly recommends a classic Navrattan bangle in every bride's trousseau, and it has been re-designed with a twist! Adorned in a geometric round diamond border, which holds the most gorgeous hand-crafted Navrattan stones and uncut diamonds, this bangle will never fail to add that extra sparkle to your wedding look.
Reception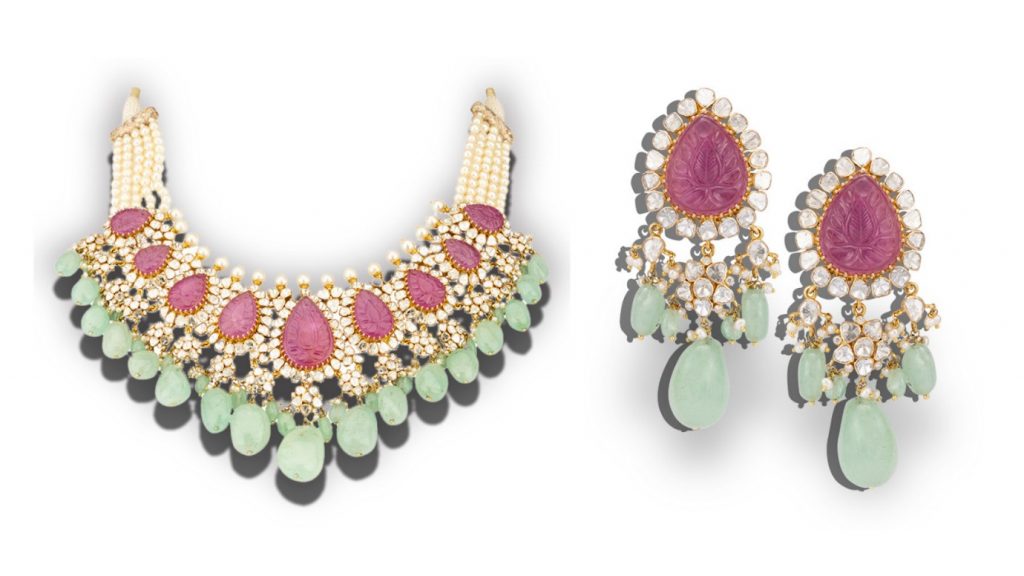 The prettiest palette of carved Rubies and Emeralds comes to life in the Ruby Edit Necklace and Earrings! Highlighted with a delicate polki border to enhance its gorgeous drop shape, this necklace will alone steal the show at your wedding reception.