Hailing from certainly a far-flung Bollywood family, he didn't have a fancy launch. The actor garnered fame with Luv Ranjan's 'Pyaar Ka Punchnama 2' where he played Chauka, and yet again as Titu with another rom-com, 'Sonu Ke Titu Ki Sweety.' He loves Indian sweets, lives a content life and cannot go a day without shaking his legs.
His dialogue, 'Chal jhoothi!' was one of the best that made him popular too… Still guessing? Well we're talking about the sunshine boy, Sunny Singh Nijjar. Currently shooting for 'Yaar Jigri.'
In a light-hearted chat with Bold Outline, he talks about travel, food, fashion and fitness, a wrap up on his 'sunny' lifestyle.

Brought up in Mumbai, tell us one good place to take a stroll in the evening?
Juhu Beach, which is close to my house, and a perfect place to walk when the sun is setting.
Are you a beach person or a hill-station person?
Hill station. I just love hill stations. Whenever I am shooting in a hill station, I feel immense excitement and inner peace to be around the beautiful mountains.
Do you believe in solo travelling or a guy's trip?
Guys' trip. It's always fun to be with your best friends
What can't you travel without?
Phone- It's essential!
City or countryside?
Countryside
Did it help your career, being the son of a known stunt director in Bollywood?
Being a son of a father who is in Bollywood has its own pros and cons. I always got a push from him, but I definitely had to work hard towards achieving my goals
You started your career with Ekta Kapoor's daily soaps. How difficult was it to get a break on the big screen?
There wasn't any difficulty in going from television to films because in the end, what matters is that you need to act well, irrespective of the medium. I have always loved acting and had a passion for it. So my ultimate aim was to get into movies, and I was confident I would.
At a party, are you likely to experiment or go safe?
I always go safe.
Which film was fun to shoot? Pyaar Ka Punchnama or Sonu Ke Titu Ki Sweety?
I don't think I will ever be able to make any comparison between the two, as both of them are special to me in their own way. Both were produced by the same production house and were equally fun.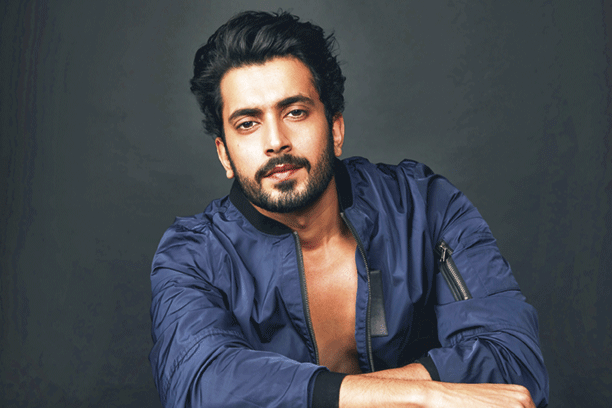 If you get a chance to do a biopic, which actor would you play?
Akshay Kumar- Akshay Kumar- Akshay Kumar! I am his die-hard fan!
What is that one thing you want to change about your life?
I don't think I want to change anything, I am very content and happy with what I am.
Would you like to be a part of any web series?
The Web-series world is booming , with many interesting projects. But for now, I don't think I would want to be part of any web-series. I am content with films. Maybe in the future, if I get an amazing script, I would love to give it a shot.
Shah Rukh Khan or Salman Khan? Which one do you idolize?
Both. They are both great in their own ways, I can't pick one.
If the world had to end tomorrow, what would your last meal be?
Domino's Pizza!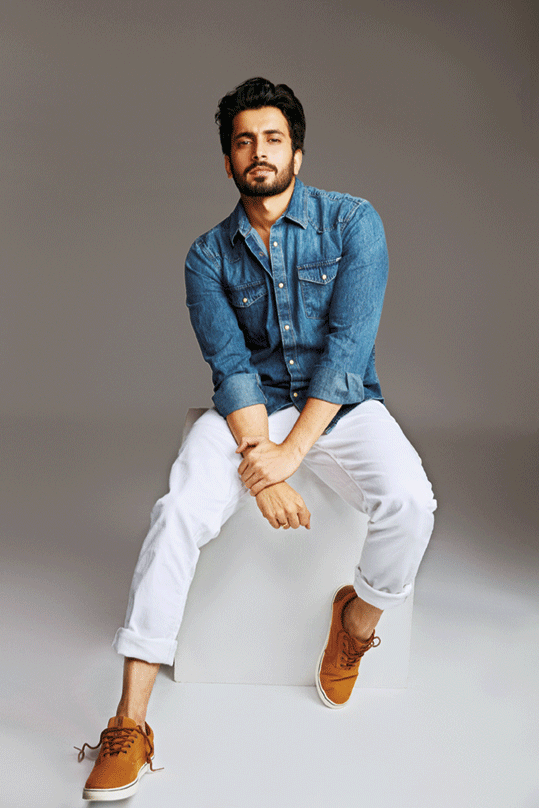 Do you cook? If yes, what is that one dish you enjoy cooking?
I don't cook at all. The one thing I've tried making is omelette, and it turned out pretty decent.
Growing up in Mumbai, the best street food you'd suggest, or your favourite?
Pav Bhaji
Do you have a sweet tooth? What is your favourite night-time dessert?
Yes, I love sweets. That's probably one thing I would forever have cravings for. I love mithais, any kind- ladoos, barfis, all types of mithais could be my kind of night-time dessert.
Are you a gym person? What is your favourite gym wear?
Yes, I am a fitness freak and love going to the gym. Fitness for me is more like a , which I can't miss on. My favourite gym wear is something I'm always comfortable in, ie. zipper and track pants.
On what do you spend the most: Clothes, accessories, perfumes, or anything else?
I am a shopaholic, I shop wherever I travel. I love investing in clothes, shoes and perfumes.
You've been a model before entering Bollywood. Any tough projects you went through?
Not really. It's always been a smooth journey for me since thankfully, I've met such amazing people in my life who encourage and support me always.
Any brand favourite, or your go-to designer?
True Religion.
What would be your lazy-day wear?
T-shirt paired with track pants.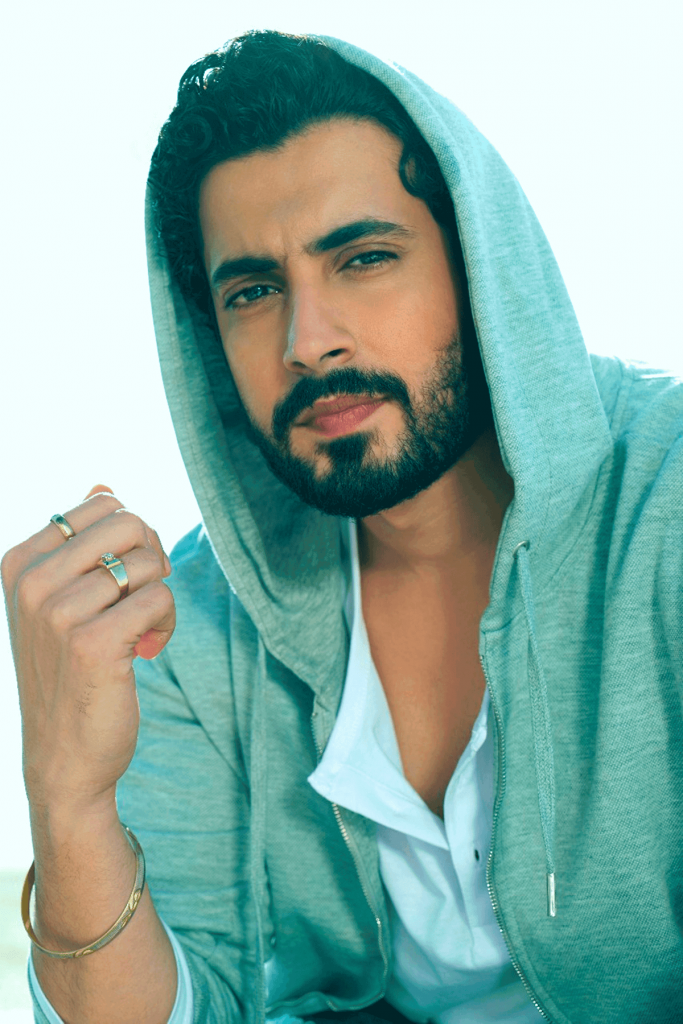 Pick a classic movie from Hollywood and the character you would like to play in it.
The Rocky series or Rocky Balboa. I am big fan of the Rocky Series, I've always admired it and have been watching it since childhood .
In your personal life, would you ever date a fan?
I do appreciate the love that they shower, but dating, I don't think so.
Who is your celebrity crush?
Jennifer Lawrence.
Dance or high-intensity workout?
Dance anytime anywhere.
What is that series you last binge-watched?
Luke Cage.
On a Saturday night, do your plans aim to chill, or to party hard?
Chill with friends and family.
Interviewed so many times, what's the one question you wished someone had asked you, but never did?
You ask so many questions, I think there's nothing much left… (lol)