The 34th edition of the highly acclaimed IMC Ladies' Wing Women Entrepreneurs' (WE) exhibition went live on www.imcexhibition.com till 11 October, a much-awaited event on the social calendar of Mumbai's high society. This exhibition has an established reputation for a meticulously curated selection of products from apparel, jewellery, fashion accessories, lifestyle and gourmet to home décor.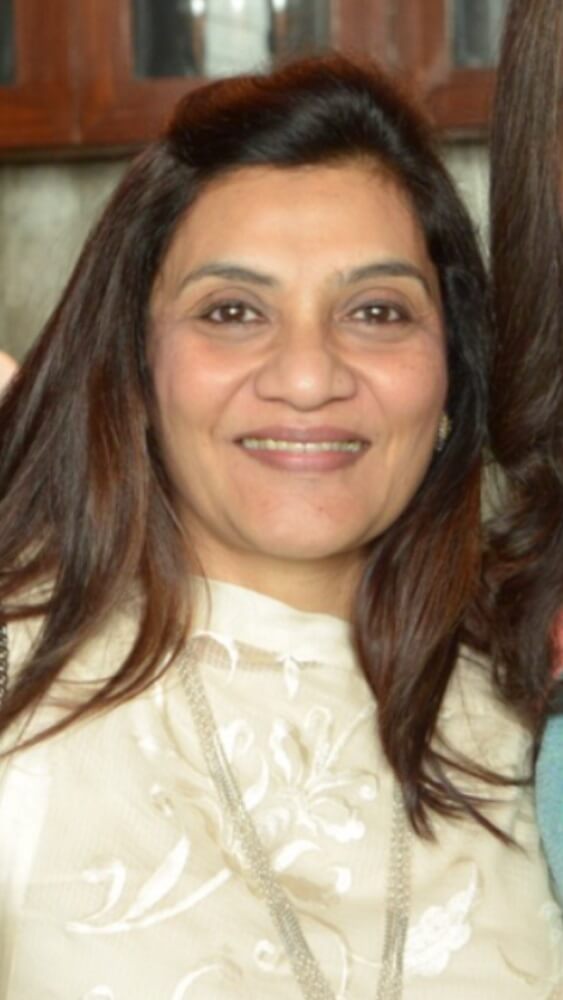 One of the most respected forums for creating socio-economic awareness, IMC Ladies' Wing encourages the spirit of enterprise and empowering women. The virtual Women Entrepreneurs' 2020 Exhibition is to support women entrepreneurs to sustain their craft and elevate their entrepreneurial realm.
Responsible for this event was Mrs Anuja Mittal, President of the IMC Ladies' Wing. An active member of the wing for more than two decades, Mrs. Mittal is a jewellery designer by profession. She holds diplomas in Gemmology and Diamond Sorting as well as in Interior Designing, passion led her to obtain a teachers degree from The Bombay Sogetsu School of Ikebana. Mrs. Mittal also devotes her time to a family run trust KG Mittal Ayurvedic Hospital.
On this occasion, Mrs Anuja Mittal spoke to us about her journey as well as about the virtual Women Entrepreneurs' 2020 Exhibition. Excerpts:
1. Starting out by serving in the executive committee and now holding the position of President, what's your journey been like with the IMC Ladies Wing?
The various qualities I've learnt over the past decade of being part of the IMC ladies wing executive committee cannot be put into words. In these years I've had the immense pleasure to work alongside many dynamic, intelligent and hard working ladies. Despite the challenges of this year, I hope I am able to do the same.
Apart from the executive committee, being part of the various sub committees has most importantly taught me the value of teamwork, something I have tried to inculcate in my presidential year.
So my journey has been full of learning every step of the way, while having the privilege to meet amazing individuals.
2. As the President of IMC Ladies Wing, what exclusive steps have you taken to empower and support the women members?
My theme for the year is WE Elevate; WE stand for Women, Environment and the literal meaning of being together. Apart from the general activities and events being planned for the year, I would like to focus on these aspects.
My plan and vision is to create several opportunities for women to come together and get inspired. My various subcommittees' members have a plethora of events in pipeline such as talks, panel discussions, film discussions and art appreciation, virtual tours and much more calibrated to enlighten our members on varied subjects as diverse as health, entrepreneurship, law, current affairs, cinema, culture, art and much more.
3. Heading towards a digital age especially with the given global scenario, how are you, as the President handling this situation? What does the future look like for your forum?
It's time for all to adapt and get accustomed to the 'new-normal', we have planned many exciting events that would mostly be held as 'E-events' until the situation is better. Though we expect for a better future, we take the health and well-being of our members and staff very seriously. We are doing our level best to support the people in need. These are testing times for us as a nation, but if we strive together we can definitely come out stronger. Our resilience and compassion will help us get through this and emerge victorious against this invisible enemy.
4. Coming to the IMC Ladies' Wing Women Entrepreneurs exhibition, tell us about the preparations of this event.
Before lock-down we were enthusiastically working towards the physical Women Entrepreneurs' Exhibition which was supposed to be held in September 2020. A sector that relies and thrives on the physical experience was thrown into a tizzy by the ongoing pandemic.
To survive and recover, we needed a new blueprint and that was a Virtual edition of our exhibition which was held from 4th to 11th October, 2020 with an aim to boost the creative spirits of the Women Entrepreneurs.
5. A glimpse into what was new and different in this year's exhibition that people got to see as well?
This year the exhibition adapted its avatar from a physical to a digital one. The online exhibition format allowed the thriving platform to adhere to the safety requirements of the new normal, while extending its reach beyond Mumbai to cities across India and the world as well.
The digital showcase presented an array of goods by 85 women entrepreneurs in categories including – exquisitely designed apparel, bespoke jewellery, lifestyle, gourmet products and home décor accessories – all meticulously curated in accordance with stringent quality standards set by the IMC Ladies' Wing Exhibition Committee. Patrons experienced a variety of fashion including bridal, semi formal, western, indo-western, menswear, stoles, shawls, real and fashion jewellery, kids wear, nightwear, footwear, handbags and even masks. A variety of home decor, gifting and stationery items were surely an exciting draw as we headed towards the festive season.
For fans of the WE exhibition's popular food segment, a variety of mouth-watering treats including  homemade sushis, dips, pickles, chocolates, stuffed and sourdough breads were a big draw.