It's the dawn of a new celebration, and also the time to get your life with more glitz and glamour. It's time to get a brand new start in your life, it may not be the new start emotionally but you can always have a new accessory. As we all get ready to start working on our resolutions this year with being healthy, working out at the gym, getting the best clothes, and always learning something new; let's also accessorize yourself while doing all that! This year is already going to sparkle, why miss it on your bags?
Begin the new year right with the best of luxury bags listed here:
Caprese x Manish Malhotra:
Shine this year as bright as your sequin bag, Caprese handbags are designed with the modern woman in mind. Adorned with sparkling fringes and embellished with countless light reflecting crystals and stones this collection of bags and clutches have the right amount of razzle dazzle.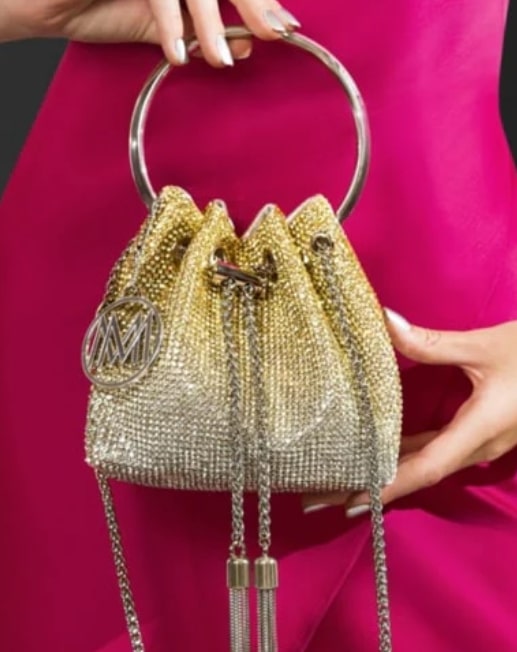 Price: INR 9,999 /–
Available at: https://www.capresebags.com'
ALDO:
New year new me, ladies mini top handle with front embellished bow detailing.
Light pink colour bag, with synthetic material, this satin top handle bag will soon become your newest obsession.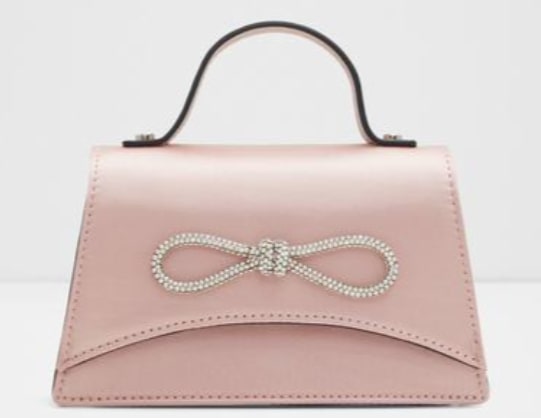 Price: INR 8,999 /-
Available at: https://www.aldoshoes.in
Da Milano:
When arriving in style, we got you covered. Yellow Quilting Sling Bag, designed to enhance your style quotient, this piece with its chained handles and emphasis on utility is a statement in itself. its subtle tones give them a timeless finish and versatile character.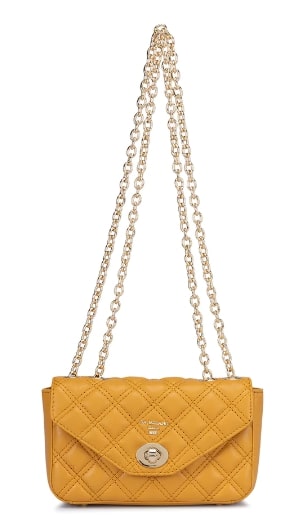 Price: INR 6,399 /-
Available at: https://www.damilano.com
Hidesign:
Expertly handcrafted from croco embossed leather, Hidesign's lock bag comes with a deceptively spacious interior and durable structure. Making it ideal for every day. Designed with a chain-link strap and top handle for versatile carrying options.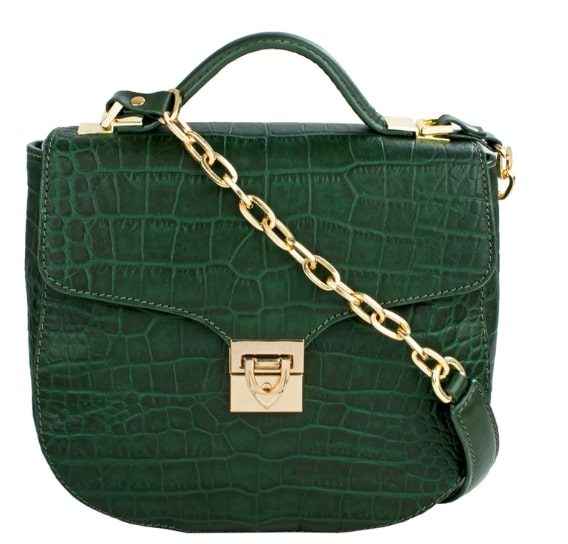 Price: INR 6,647 /-
Available at: https://hidesign.com
GUESS:
Add a tinge of elegance to your look with this pink sling bag from Guess. Crafted using premium material, it features a flap closure and beautiful design. Style it up with a cute pair of heels and waist belt to complete the look.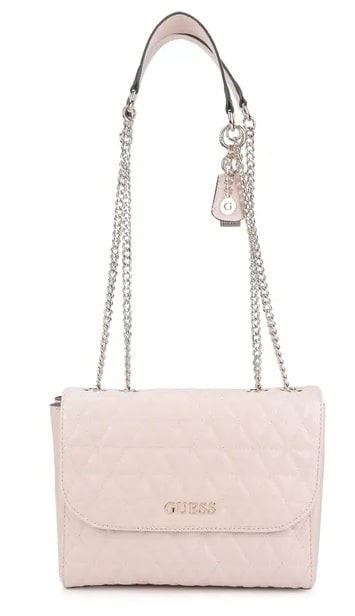 Price: INR 7,199 /-
Available at: https://www.nykaafashion.com