Gallery G, an influential force in the art world, is proud to present a dual exhibition of two maestros hailing from the royal families of Kerala: Yusuf Arakkal and Jay Varma.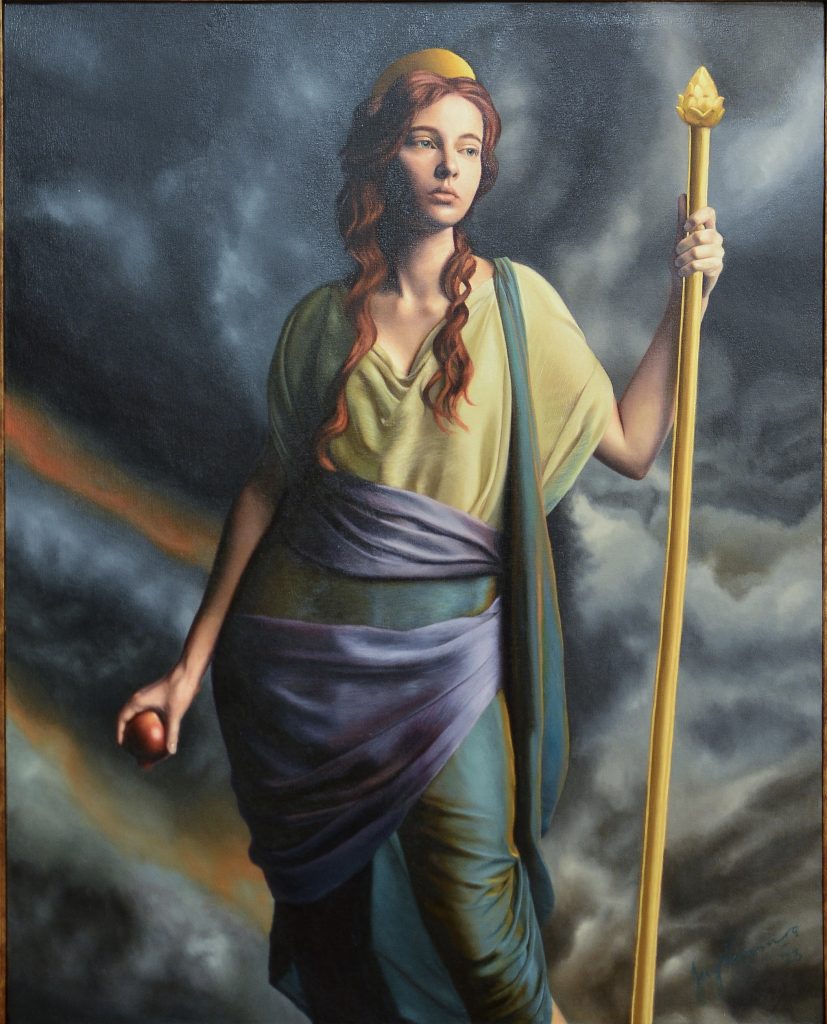 This unparalleled showcase at Art Mumbai 2023 invites art enthusiasts to embark on a journey through the 'Expressionist Universe of Yusuf Arakkal', intertwined with the 'Realistic Realm of Jay Varma'. Though their brush strokes and visual interpretations diverge, the undeniable influence of their shared Kerala roots shines through, weaving a narrative of heritage, tradition, and avant-garde creativity.
Yusuf Arakkal's Expressionist Universe plunges viewers into a world where emotions supersede reality. Arakkal's canvases are alive with bold strokes, abstract forms, and evocative colour palettes that convey a depth of human experiences and socio-political concerns. As a member of the royal Arakkal family, his pieces often hint at the grandeur of royal life, but they also venture far beyond, into the universal human condition. Gallery G's curated collection encapsulates his journey from his earliest days to his latest masterpieces, each telling a story, asking a question, or presenting an emotion in its rawest form.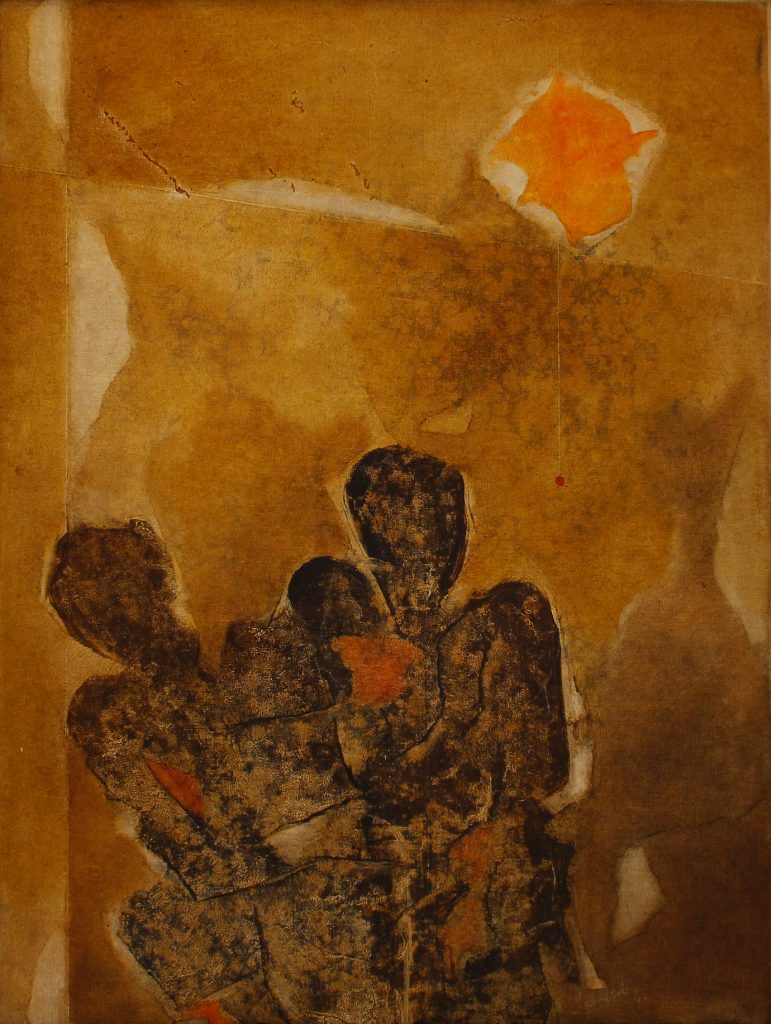 Juxtaposed beautifully against the vibrant tapestry of Arakkal's work is Jay Varma's Realistic Realm. A scion of the Travancore Royal Family, Varma's artistry lies in capturing the world in its most meticulous detail. Every droplet of water, strand of hair, or flicker of light is rendered with such precision that viewers often mistake his paintings for photographs. Yet, beyond the photorealistic technique, lies a deeper connection to the Kerala landscapes, its people, and its rich history. His artworks are not just depictions; they are memories cast in oil and canvas.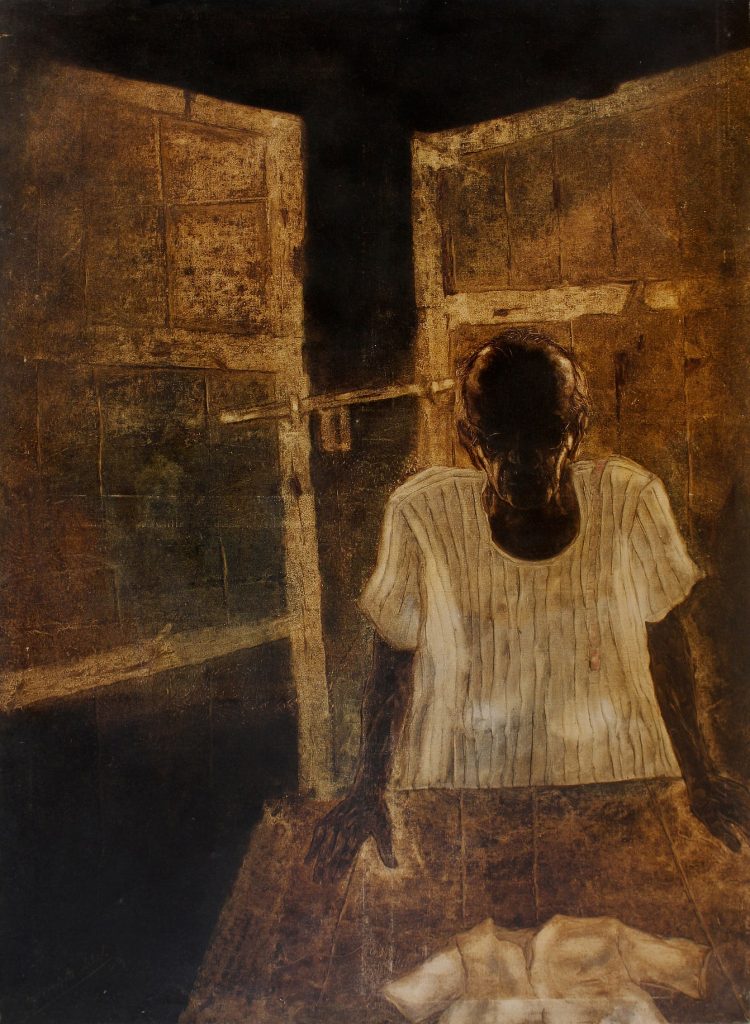 Despite their contrasting styles, the shared legacy of Kerala permeates their art. Whether it's in the rich hues reminiscent of the state's lush landscapes, the intricate motifs echoing traditional Kerala art forms, or the subtle imprints of royal heritage, their roots are undeniably present. This dual exhibition by Gallery G seeks to celebrate this interplay of tradition and individuality.
Art Mumbai 2023 attendees are in for an unprecedented treat. Gallery G's showcase is not just an exhibition; it is an immersive experience, a symphony of two distinct artistic voices harmonizing through the common chords of heritage and passion.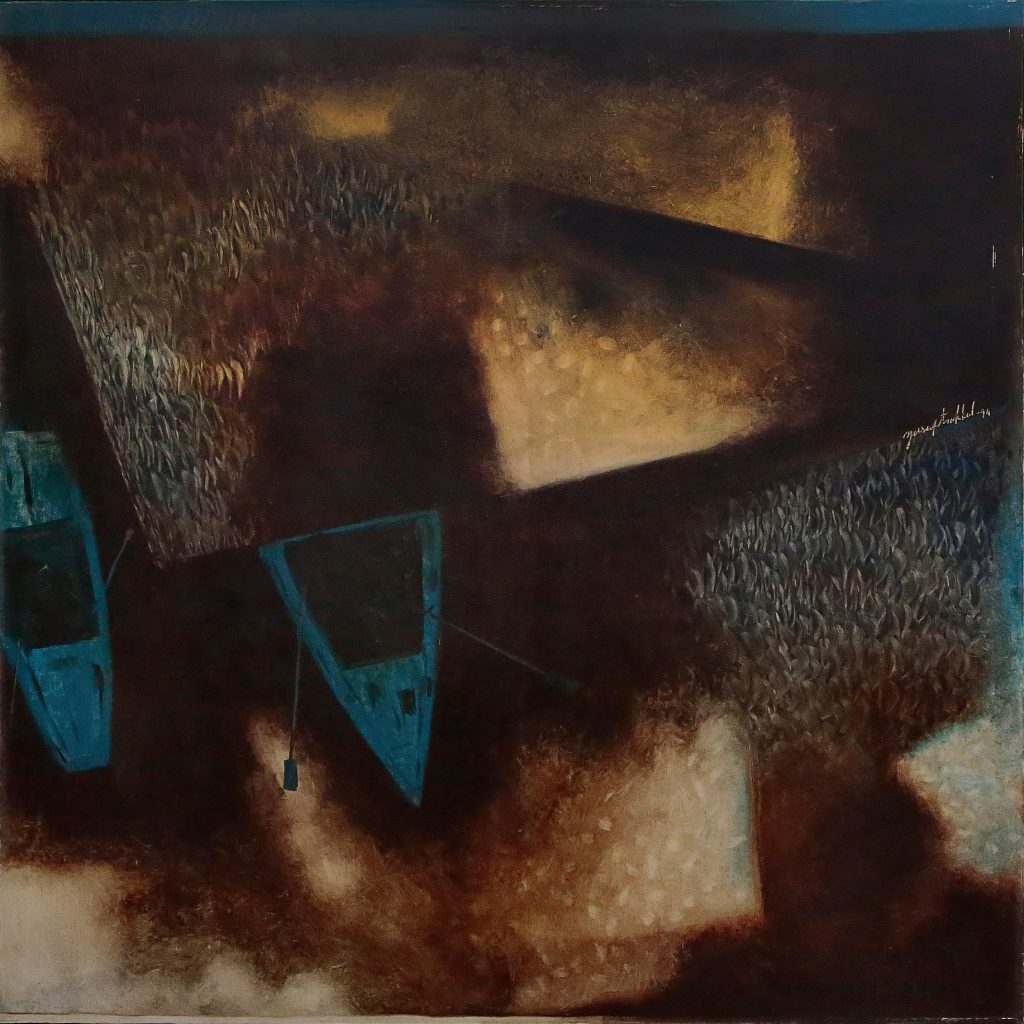 Art aficionados, historians, and viewers are all invited to join this captivating voyage through two unique yet intertwined artistic universes. A journey that promises to be as enchanting as the tales of Kerala and the artists themselves.
About Gallery G
Established in 2003, Gallery G has been at the forefront of championing both established and emerging artists. With a mission to bridge the past, present, and future of art, it remains a beacon for art lovers across the nation.
Gallery G is well-known for its directional mix of new, established and internationally known artists. Our Lavelle Road location, just off MG Road, makes us one of Bangalore's most sought-out art-resource-cum-exhibition venues. With extensive, well-proportioned spaces, Gallery G works as an intimate viewing space for the serious collector and investor as well as a larger venue for exhibitions and related events.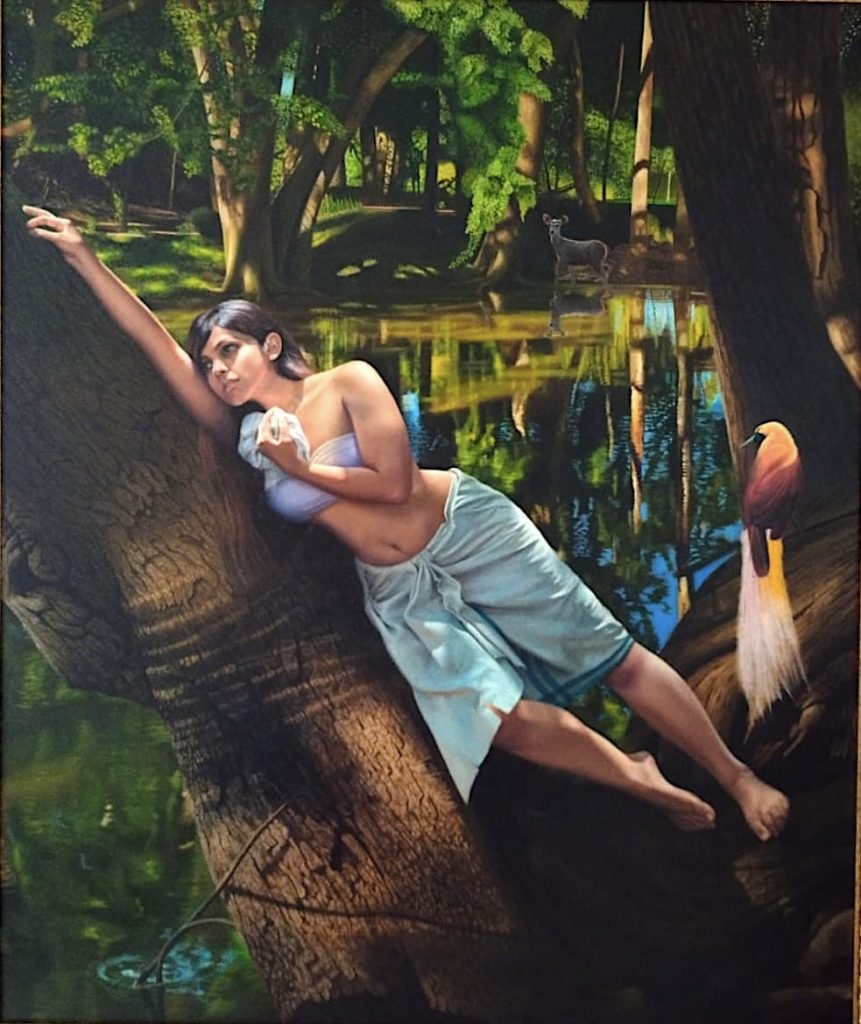 Curatorial Narrative by Dr. Manu S Pillai
Author, historian & writer
Arakkal & Varma: Interwoven legacies & artistic echoes
Centuries ago in Kerala, a serendipitous event tied two diverse communities together. A Muslim man heroically saved a Hindu woman belonging to the Kolathiri Rajah's lineage from drowning. When he offered her a cloth for cover, it unintentionally symbolised a marriage ritual. Instead of causing a rift, the Kolathiri Rajah acknowledged this union, granting them a substantial portion of his territory, including the Lakshadweep Islands. And thus was born the royal house of Arakkal: Muslim in faith but of Hindu descent.
The Kolathiri lineage also shared a bond with the rulers of Travancore. Owing to the matrilineal succession system of Travancore, there were times when the royal family ran out of female heirs. During such periods, they adopted princesses from the Kolathiris. The Travancore rulers were devout Hindus, dedicating their reign to Lord Padmanabhaswamy. However, post-Independence, their royal status diminished. Adapting to the changing times, some shifted to Bangalore, exploring new careers. A significant portion of them ventured into the world of art, a talent traceable to their ancestral connection to the iconic artist, Raja Ravi Varma.
Two artists from this Arakkal and Kolathiri legacy –Yusuf Arakkal (1945-2016) and Jay Varma (b. 1961) –represent the diverse tapestry of this heritage. Arakkal, a descendant of the Muslim royal line, left the comfort of royalty to carve out an independent identity in Bangalore. In a parallel tale, Jay's grandmother also rebelled against the norms, leaving the palace in Thiruvananthapuram to bring her family to the same city. Their household was adorned with artworks ranging from Raja Ravi Varma to other artists. This environment inevitably nurtured Jay's artistic pursuits. While he began with coloured-pencil sketches, he eventually delved deep into oil painting, refining his craft at an atelier in the U.S.
Jay and Arakkal never met. And their works too are different in technique and style. One took to a darker, more brooding palette; the other prefers vivid splashes of colour. Arakkal's Ganga is rooted in the here and now; the boats on the river could have been painted this very morning. Jay's works, on the other hand, seek inspiration from the past, telling timeless tales from the great Indian epics. And yet, one can also find similarities between these artists.
Arakkal's representation of Jesus portrays him as a dark-skinned figure, contrasting the popular Caucasian depiction. Similarly, Jay's interpretation of characters from Indian mythology, like Ahalya, deviates from mainstream narratives.
Their shared ancestry –both descended from the Kolathiris –has more intertwined threads. Arakkal, honoured with the Raja Ravi Varma Award by the Kerala government, acknowledged being influenced by a member of the Varma family. Jay, on the other hand, actively contributes to preserving this legacy as a trustee of the Raja Ravi Varma Heritage Foundation.
While they never met in person, their art reflects shared tones and themes, indicative of their deep-rooted shared lineage. Their combined works here present a harmonious blend of historical tales, rich heritage, and individual artistic expression.
Curatorial Note by Gallery G
"Brushstrokes of India: Where Expressionism Meets Realism in Art"
Indian art boasts a rich and diverse heritage, rooted in its ancient traditions and cultural tapestry. Over the centuries, it has evolved and adapted to various influences, resulting in a dynamic amalgamation of styles and expressions. Two significant art movements, Expressionism and Academic Realism, offer unique lenses through which we can interpret the complexities of Indian art. While Expressionism explores the emotional and psychological aspects of the human experience, Academic Realism emphasises technical precision and representation.
Expressionism, a groundbreaking art movement that emerged in the early 20th century, sought to convey emotions and inner turmoil through bold and distorted forms, vibrant colours, and exaggerated brushstrokes. Although Expressionism initially found its roots in European art, its principles resonate with many Indian artists who have used art as a powerful means of self-expression and storytelling.
In the context of Indian art, Expressionism found a natural affinity with the country's deeply spiritual and emotional ethos. Indian artists have often employed vivid and emotive depictions of deities, myths, and folk tales, transcending the physical world to evoke the metaphysical. For instance, the works of Amrita Sher-Gil, a prominent Indian artist of the early 20th century, exemplify the essence of Expressionism in Indian art. Her paintings, such as "Brahmacharis" and "Hill Women," captured the inner struggles and emotions of her subjects, reflecting the broader societal and cultural paradigms of her time.
On the other hand, Academic Realism, rooted in classical art traditions, emphasises technical prowess, precision, and adherence to traditional academic rules of representation. In India, this approach can be traced back to the ancient art of the Ajanta and Ellora caves, renowned for their impeccable execution and attention to detail. The influences of Academic Realism can also be observed in the works of Raja Ravi Varma, an iconic Indian artist from the 19th century.
Varma's paintings showcased a remarkable fusion of Western Academic Realism techniques with traditional Indian subjects and themes. His lifelike portrayal of mythological characters and historical figures captured the imagination of the Indian elite, contributing to the popularisation of Academic Realism in the country.
While Expressionism and Academic Realism may seem contrasting, Indian art effortlessly integrates both these approaches. Indian artists have demonstrated a unique ability to blend technical prowess with emotional depth, resulting in a distinct style that stands at the crossroads of various influences.
Indian art provides a fascinating canvas for the exploration of different art movements, particularly Expressionism and Academic Realism. Through Expressionism, artists have been able to imbue their works with profound emotions and psychological depth, connecting with the spiritual and metaphysical realms. At the same time, Academic Realism has enabled Indian artists to master the art of representation and capture intricate details with precision. The fusion of these two perspectives has given rise to a captivating tapestry of Indian art, weaving together the threads of tradition, innovation, and human emotion. As the art scene continues to evolve, these movements will undoubtedly continue to inspire and shape Indian art for generations to come.