In a breathtaking amalgamation of seamless eyewear and contemporary fashion, John Jacobs proudly unveils its newest treasure – an exquisite collaboration with the visionary Masaba Gupta. A luminary in the realm of fashion, Masaba personifies fearless innovation, making her the quintessential partner for this exceptional endeavour.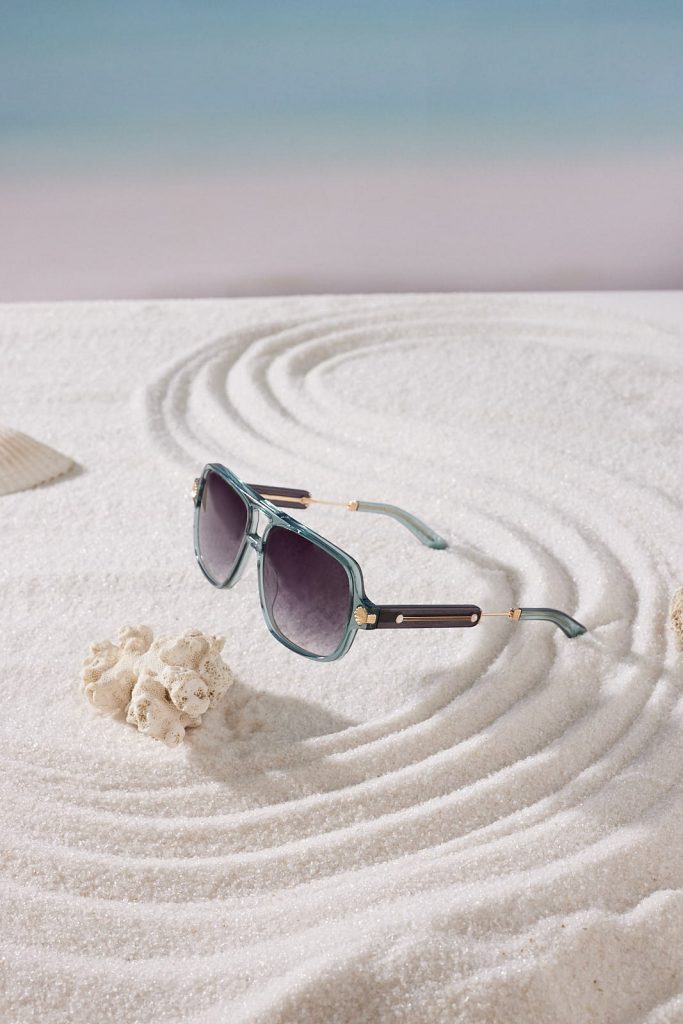 This collection harmoniously merges the distinct essences of John Jacobs – known for its refined eyewear – and Masaba, a trailblazer celebrated for iconic motifs, vivid palettes, and a dash of fusion flair. The result? An awe-inspiring limited edition, destined to leave everyone awestruck. Inspired by Venus De Milo, Masaba for John Jacobs creates a vision that transcends reality and enters a realm of see-side surrealism.
Apeksha Gupta, CEO & Creative Director at John Jacobs, says, "Masaba is the quintessential voice of this generation, well-known for her artistic excellence. Our collaboration with her is bound by a shared vision and a keen eye on the ebb and flow of the zeitgeist. Masaba for John Jacobs perfectly fits into the JJ universe, diving deep into a realm of ethereal beauty and eye-catching intricacy."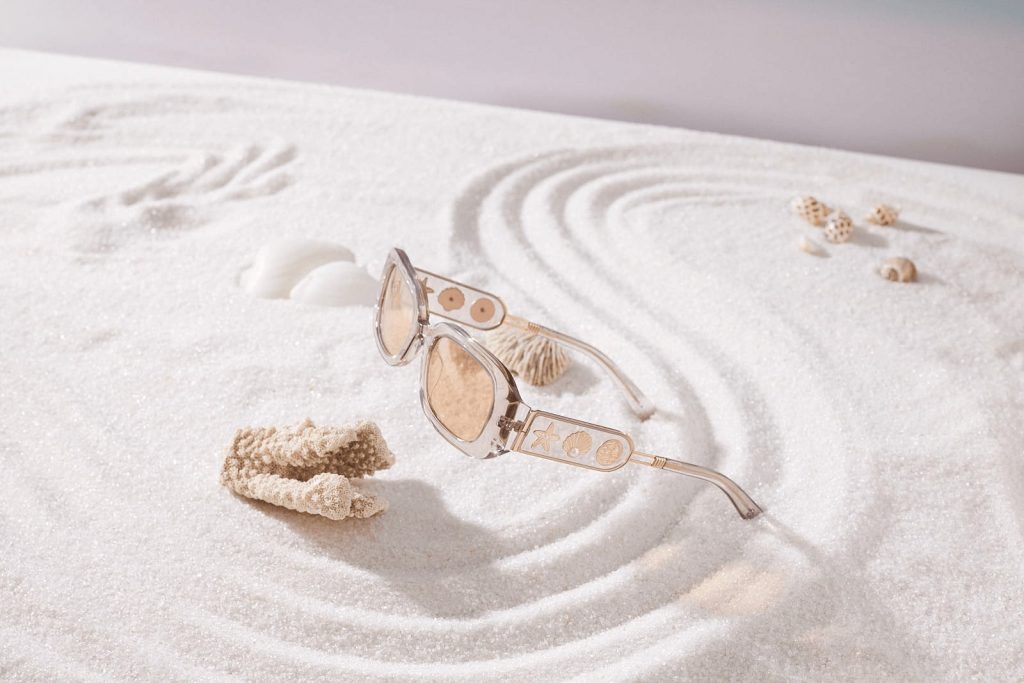 Infused with cultural symbolism and invigorated with a modern twist, this collection transports the viewer to an underwater paradise. It narrates stories, embraces individuality and celebrates the bold and unabashed. Each frame is a blank canvas upon which eyewear transforms into a resounding personal statement – a celebration to embrace the extraordinary.
Dive into a world of oceanic motifs, where sea shells, gentle waves, and enchanting ocean creatures come alive in a vibrant symphony of colours. Deep Blues, Pearly Whites, and shades of Iridescence – this edit's luminescent palette captures the sea itself.
Each piece in this collection is a tantalising testament to the creative symphony between John Jacobs and Masaba. Crafted with meticulous precision and adorned with metal engravings, etchings, and textures like the alluring mother-of-pearl sheen and matte translucency, each frame encapsulates the mystical allure of underwater reflections.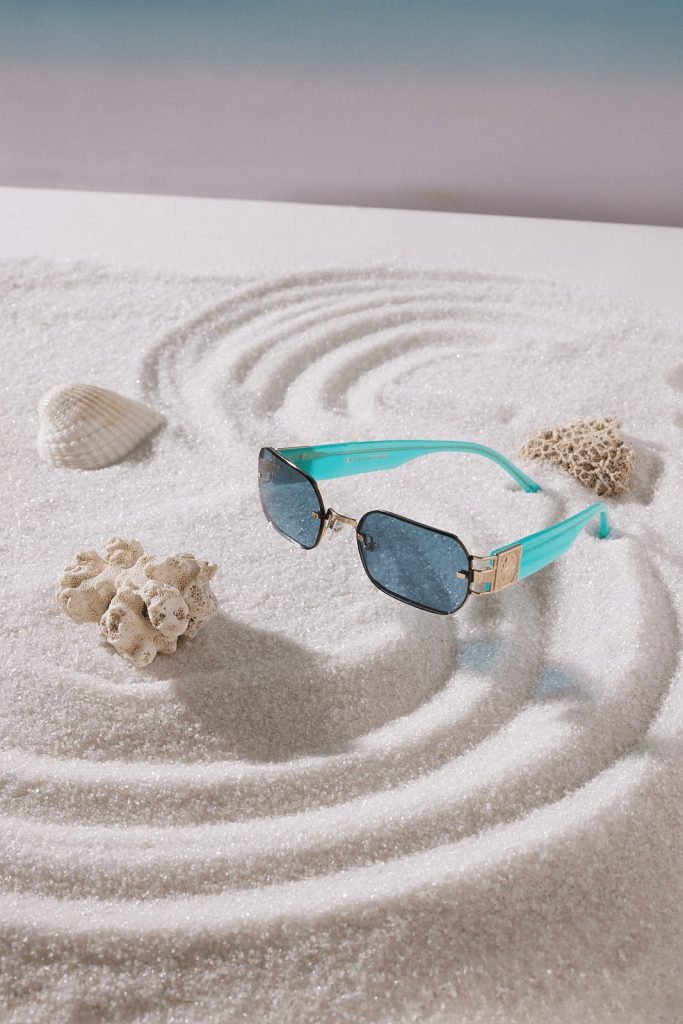 Masaba speaking on the collection adds, "Collaborating with John Jacobs has been a thrilling artistic journey. Eyewear, like fashion, is a medium of expression and self-discovery. This collection is an ode to the unconventional, the bold, and the beautiful. Together, we've woven a tapestry of style that celebrates individuality and blurs the lines between fashion and art. Each frame tells a story, an expression of creativity. I'm excited to see how wearers embrace these pieces and make them integral to their unique journeys."
Immerse yourself in an aquatic realm with the Masaba for John Jacobs collection. Brace yourself for a visually decadent journey, where eye-fashion evolves into a potent instrument of self-expression.
About John Jacobs:
Gaze into the JJ universe, where eye-fashion becomes a canvas for self expression. We believe in the intuitive ability of eyewear to impact sensibilities with their own tales to recite.
We thrive on making exquisite eyewear accessible to our discerning customers with a focus on exacting quality, material innovation and design experimentation. We work with only the best, and count industry powerhouses like Mazzucchelli from Italy, Rodenstock from Germany, and Tokai Lutina from Japan as our steadfast partners. Our vision for the future of eyewear embodies a drive to bring cutting-edge technology to the forefront, and stay rooted to the pulse of the zeitgeist.
Fact Sheet :
Available at: www.johnjacobseyewear.com, www.lenskart.com, and, all John Jacobs and Lenskart Outlets
Price range : Starting from Rs. 8000
Link to the collection: https://www.johnjacobseyewear.com/collections/masaba