Lavazza India:
Lavazza entered India by acquiring Fresh & Honest Café Limited, India's leading coffee, vending and retailing company in 2007. Luigi LavazzaS.p.A., with its origins back in 1895, is an international coffee powerhouse, synonymous with all things Italian – creativity, art, passion and of course espresso coffee. The brand is one of the most important coffee roasters in the world – in Home and Away-from-Home sectors (Foodservice, Vending and Cafes).
Today it has consolidated its presence in the retail branded coffee, café products as well as in the coffee machines segment and has become a leading player in the country.
Enlighten the mood of your Friendship Day celebration with some simple but interesting coffee at home using some readily available ingredients in your kitchen. Every occasion is incomplete without a good cup of coffee and coffee dessert, few easy Friendship Day coffee recipes to help you out.
Dublin Fizzy Coffee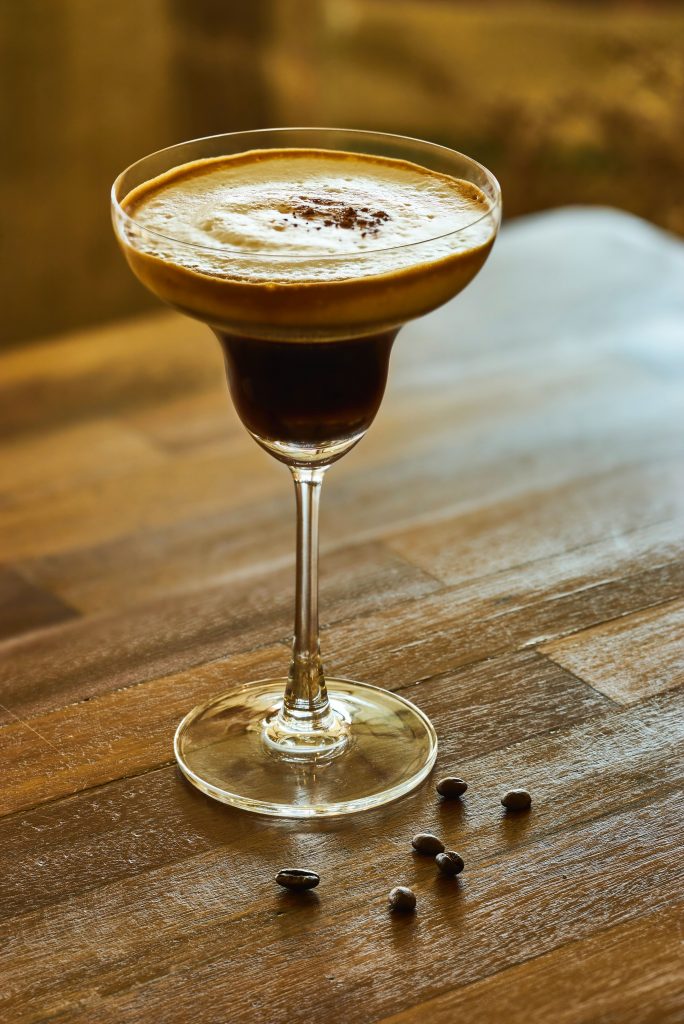 Feel like you're in Dublin and enjoying the holiday with your friends while drinking this boozy cold coffee.
Ingredients
 1 shot Espresso or Mokapot coffee
 60-80ml Club Soda
 15ml Simple Syrup
 60ml Bailey's original Irish Cream or just Irish Flavour
 Whipped cream
 Pinch of Cinnamon, for garnish
Directions
 Combine coffee, Club Soda, and simple syrup in an ice-filled 12-oz. glass. Carefully pour Irish cream over top. Top with whipped topping and sprinkle with cinnamon, enjoy with friends.
Creamy Spiced Mocha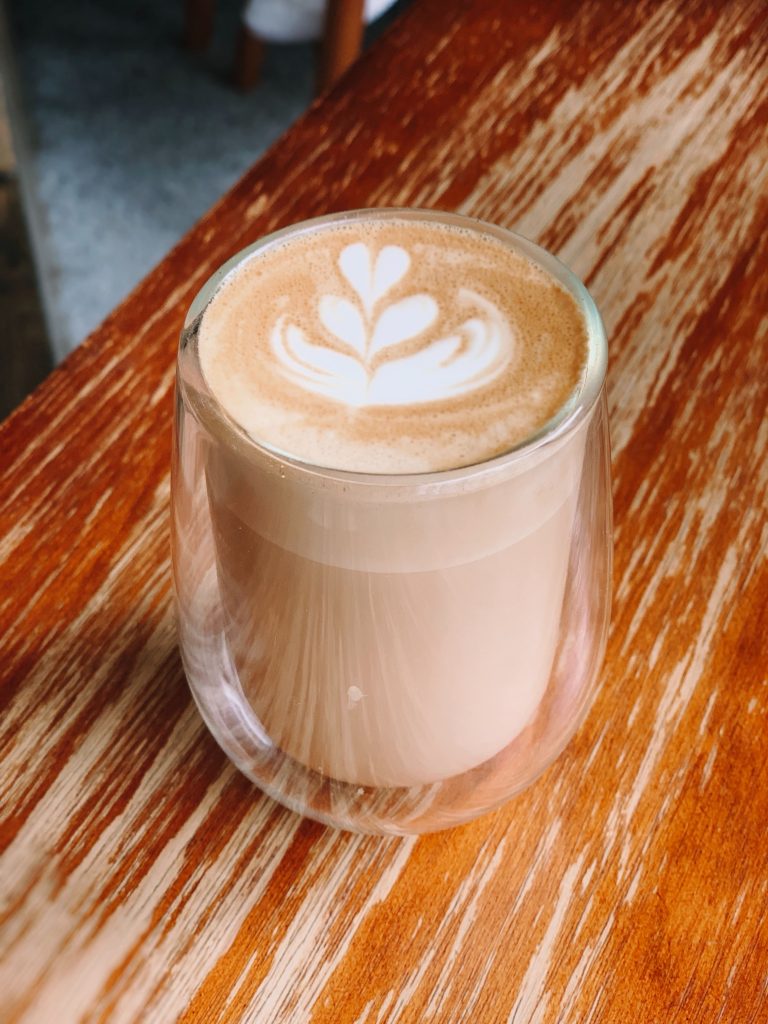 3 ingredients transform an ordinary cup of coffee into a interesting mocha.
Ingredients
 60-80ml hot Brewed Coffee or strong Frenchpress Coffee
 15ml Chocolate Syrup
 60ml Half-and-Half
 Whipped Cream and Chocolate Shavings, for serving
Directions
 Pour coffee into mug loved by your friend. Add chocolate syrup and stir it well, top it with half-and-half. Garnish with whipped cream and chocolate shavings before serving. Garnish it with bigger chocolate chunks if your friend love chocolates.
 Half-and-half is simply a mixture of half-whole milk and half cream.
Almond Cinnamon Latte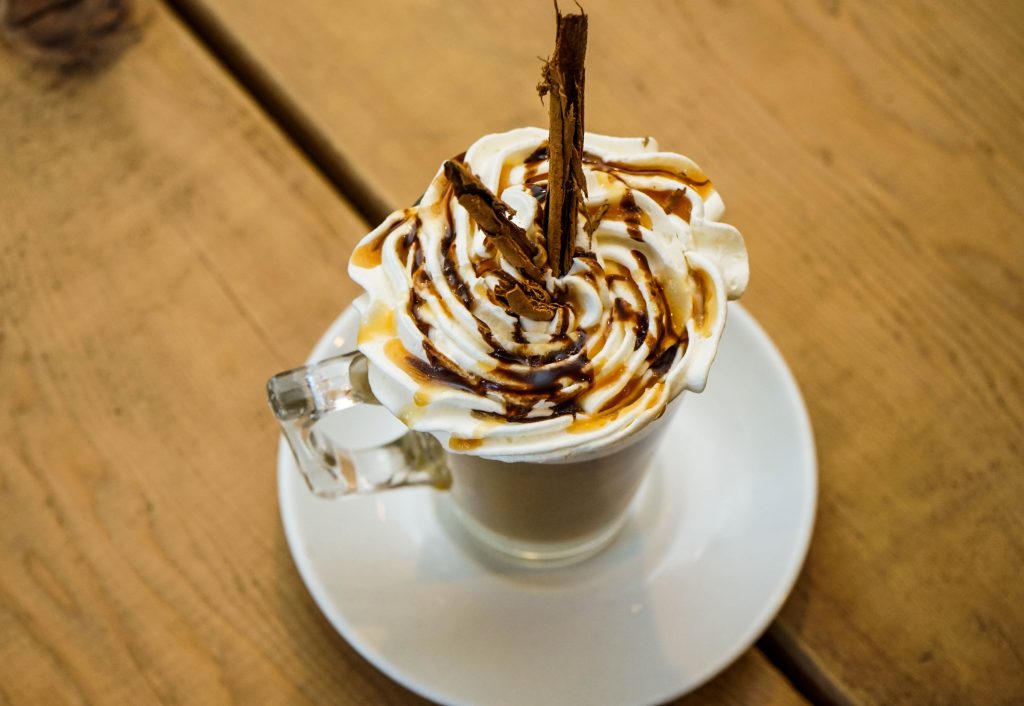 Try this sweet and refreshing take on a latte: a vegan and lite cinnamon latte. It's great steaming hot or over ice whatever your friend enjoys the most.
Ingredients
 60ml Almond Milk ( You also can try Vanilla almond milk)
 2 tsp Demerara/ Brown Sugar
 1 pinch Cinnamon powder, plus additional for garnish
 1 pinch Nutmeg Powder
 Shot of Espresso or Moka Coffee
 Cinnamon stick, for garnish
Directions
 Add almond milk, brown sugar, and cinnamon to a microwave-safe container with a lid. Shake until slightly frothy, about 1 minute.
 Place container, uncovered, in the microwave. Microwave at 30-second increments, or until hot.
 In addition, if you have an electric hand frother, that's the best do frothing after heating it in microwave.
 Add coffee to a mug and pour milk mixture over top. Stir gently to combine. Top with additional ground cinnamon and a cinnamon stick for garnish.
 Coffee Cardamom Ice Cream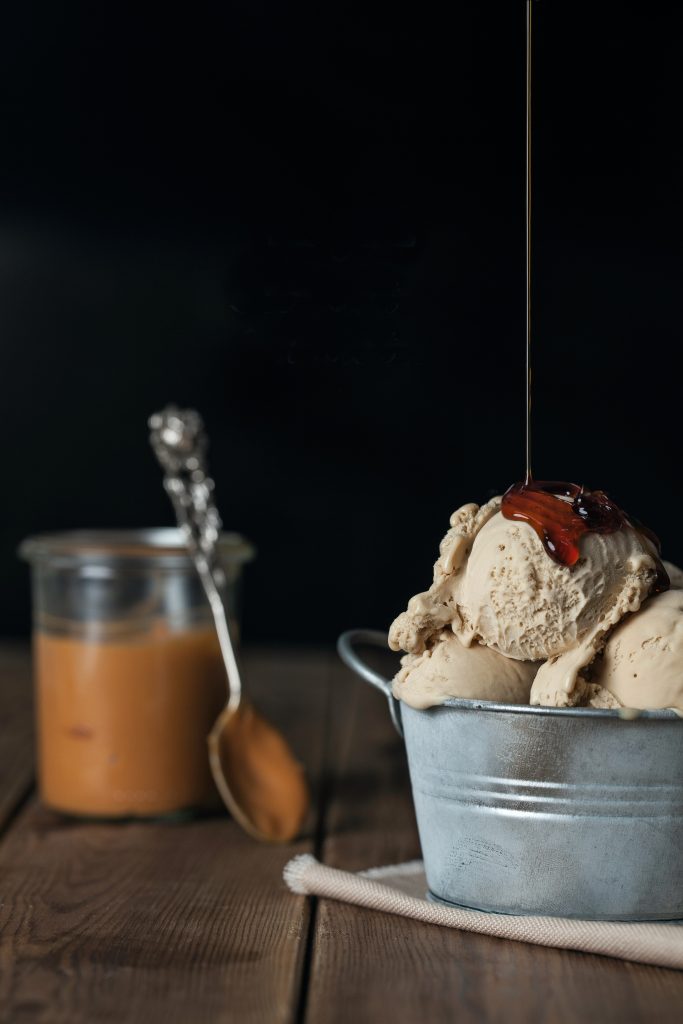 So tasty & easy! This is a 'custard' type ice cream that uses condensed milk to give an extra creamy smooth mouthfeel. The cardamom adds a flavor that is suitable for Indian taste and best for celebrations.
Ingredients
 2 cups Light Cream (35% fat cream)
 125 ml coarsely ground Coffee Powder (Preferably darker roast)
 6 whole Cardamom, lightly crushed
 Pinch Cinnamon
 ½ tsp Salt
 4 Egg Yolks
 300ml Condensed Milk
 Directions
Combine cream, coffee, cardamom, cinnamon, and salt in a saucepan over medium-high heat. Bring to a boil, then remove from heat and let steep for 20 minutes.
Strain cream mixture into a saucepan and return to medium-high heat until heated through. Whisk egg yolks and condensed milk in a medium bowl until pale and smooth.
Slowly whisk hot cream mixture into the yolk mixture until smooth. Cover and chill completely.
Pour this chilled mixture directly into the ice cream maker and follow the process (Instructed in ice cream maker).
Transfer to a sealable container, and freeze until set.