With Internationally trained instructors, the board surfing school aims to attract adventure tourists and also provide a platform to train and employ local youth, generating opportunities for them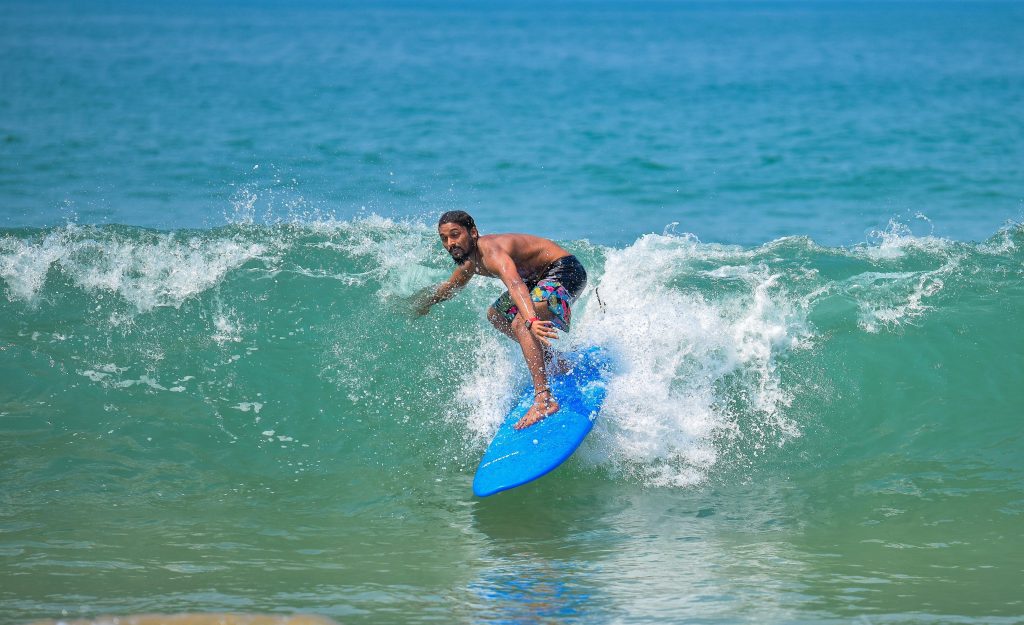 The Devgad based adventure company, Flying Konkan, which launched India's first coastal Zipline in the country earlier this year, now launched a Board Surfing School at the pristine Taramburi and Devgad beaches. With Internationally trained and certified panel of instructors, the Flying Konkan Surfing School aims to attract tourists and surfers alike to the enjoy the pristine beaches of Devgad, and also providing a skill development opportunity for the local youth, who can learn and teach as well as compete on several international platforms as professional surfers.
India's long and pristine coastline, especially in Konkan, can be a dream come true for board surfers. However, there are very limited quality surfing schools in the country, and most of them are located off the southernmost part of the country. Konkan, and especially the Sindhudurg area, has some of the most beautiful beaches with surf worthy waves. While the Konkan beaches of Ratnagiri and Malvan have been popular tourist spots, mainly known for basic water sports, Devgad, the quaint little town in Sindhudurg, has been not so popular.
With the aim to put Devgad on the tourist map, with special focus on adventure sports, and to generate employment opportunities for locals, Flying Konkan has launched its Board Surfing School at the Taramburi and Devgad beaches. In addition to the board Surfing school, Flying Konkan is also launching a tourism web portal which will enable local entrepreneurs and cottage industry to enlist and promote their products and services on the portal, free of cost. The tourism portal will also enlist and highlight the yet unexplored gems of Devgad that are sure to enchant every tourist, from historical and petrographic sites and temples to local delicacies, activities and festivals, the portal will be a one stop platform for all travel related quires for Devgad. Earlier this year, they also launched India's first coastal Zipline at the windmill gardens in Devgad, which is becoming a popular adventure tourist attraction. With the Board Surfing School at Devgad, Flying Konkan aims to further attract both national and international tourists willing to explore coastal adventure sports.
A true labor of love of brother sister duo, Shrikant Sudhakar Joil and Vaishnavi Sudhakar Joil, the Flying Konkan was conceptualized in 2016 as an idea, and finally took shape in January 2021, after years of meticulous research, planning, permissions, paper work and several trials. The pandemic and the lockdown in 2020, played a pivotal role in the way the venture shaped out eventually. Speaking about their journey and the vision, Vaishnavi Joil, Co-Founder, Flying Konkan Devgad Surfing School, said, "Devgad has been our family native and our cherished holiday destination as children.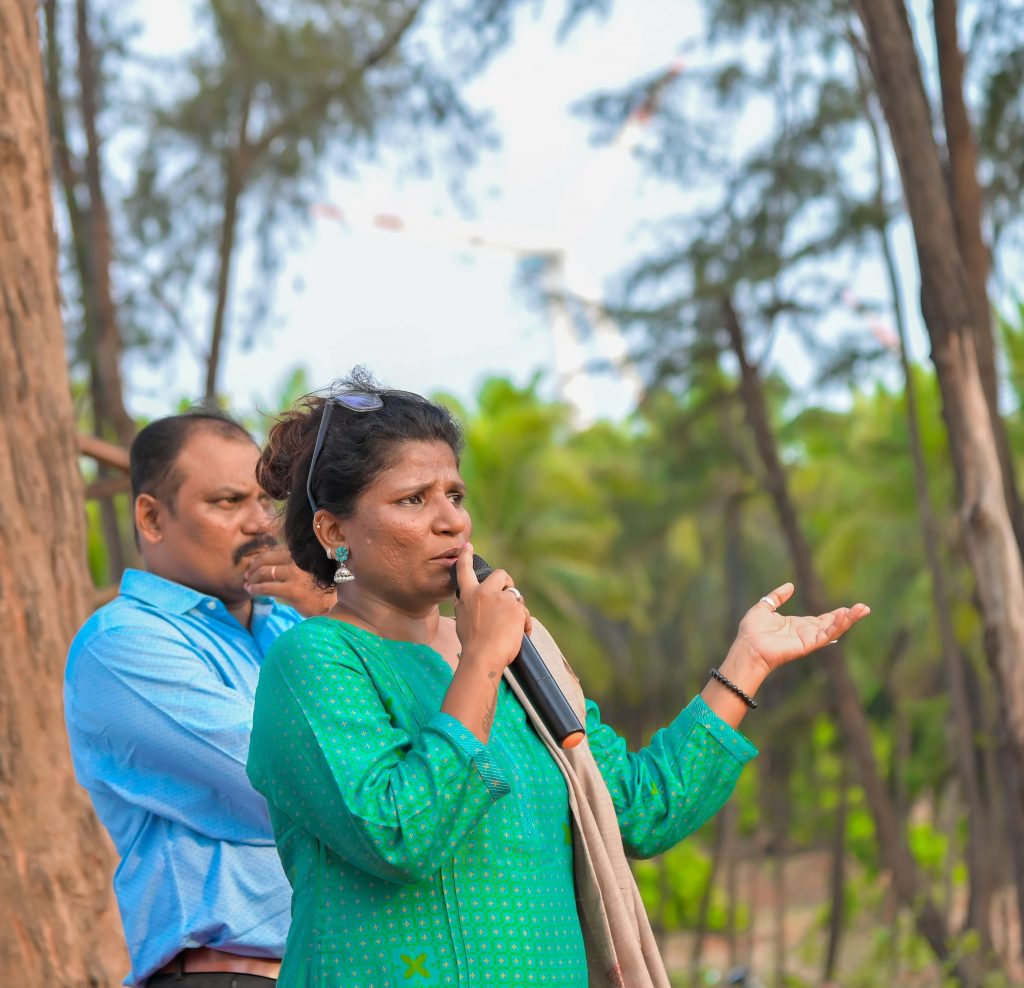 However, during the lockdown when we moved here, I became acutely aware of the lack of opportunities for the youth and the high rate of unemployment. Also, the fact that although equally picturesque when compared to some of Konkan's popular tourist destinations, Devgad had not witnessed any tourist flux unlike its neighboring towns of Malvan and Ratnagiri. While we were already working on the zipline and the surfing school idea, we decided to make it count for the local community and worked around a plan to offer training and employment for the local youth as well as rope in local women to curate a wholesome tourist experience, needed to put Devgad on the tourist map, especially adventure tourism. In line with this, we have envisioned a lot of new offerings under Flying Konkan, with the zipline and the surfing school just the first of several such initiatives."
The Flying Konkan Surfing School has roped in the youngest female PADI specialty instructor in India, Ms. Janhavi Deodhar, as the expert instructor on the panel, along with a host of other national and internationally acclaimed guest instructors on a regular basis, to not only offer the tourists an opportunity to learn from the best but to also help locals train from the best.
Through the surfing school, they also aim to provide skill based employment opportunities for the local youth who can become instructors, volunteers and also compete on national and international platforms for surfing sports. With the surfing school, The Zip line, and the tourism web portal, Flying Konkan also plans to enhance the reach of water sports beyond just a form of leisure water sports and bring adventure tourism to the Konkan coast.
About Vaishnavi Joil, Co-Founder, Flying Konkan:
After 18 years in IT, working with some of the leading MNC's, Vaishnavi joined a start-up in Pune and then the lockdown forced her to move to her hometown in Devgad. Although raised in Mumbai and working in Pune, Vaishnavi had dreamt of a regular Tech career trajectory. However, when she was faced with a dilemma and an opportunity to give back something to her hometown and in the process, disrupt the coastal adventure tourism sector, she grabbed it and went on to develop India's first Coastal Zipline Adventure, The Flying Konkan Zipline, along the picturesque beach of Devgad.
As a woman entrepreneur herself, Vaishnavi is also invested in empowering the local women folk and plans to start a restaurant/ eatery that employs local women, who cook the best of local cuisines, so as to allow travelers the most authentic taste of the region while also helping local women become independent. Having immense experience in Technology, she also plans to launch a Tech Start-up in Konkan so that locals there don't have to ever leave their beautiful hometown to earn their livelihood. When she is not inspiring women folks or recruiting local youth as adventure volunteers, Vaishnavi is busy innovating with RPA robots and creating solutions that help solve a series of real world problems!