Gifts and smiles go hand-in-hand, in the same way that Arttdinox and luxury do. This festive season, create beautiful memories with Arttdinox as your gifting partner with a host of new designs that champion class and elegance, expressed through the art of stainless steel.
1. Poppy Cookie Platter: Price- Rs 6885/-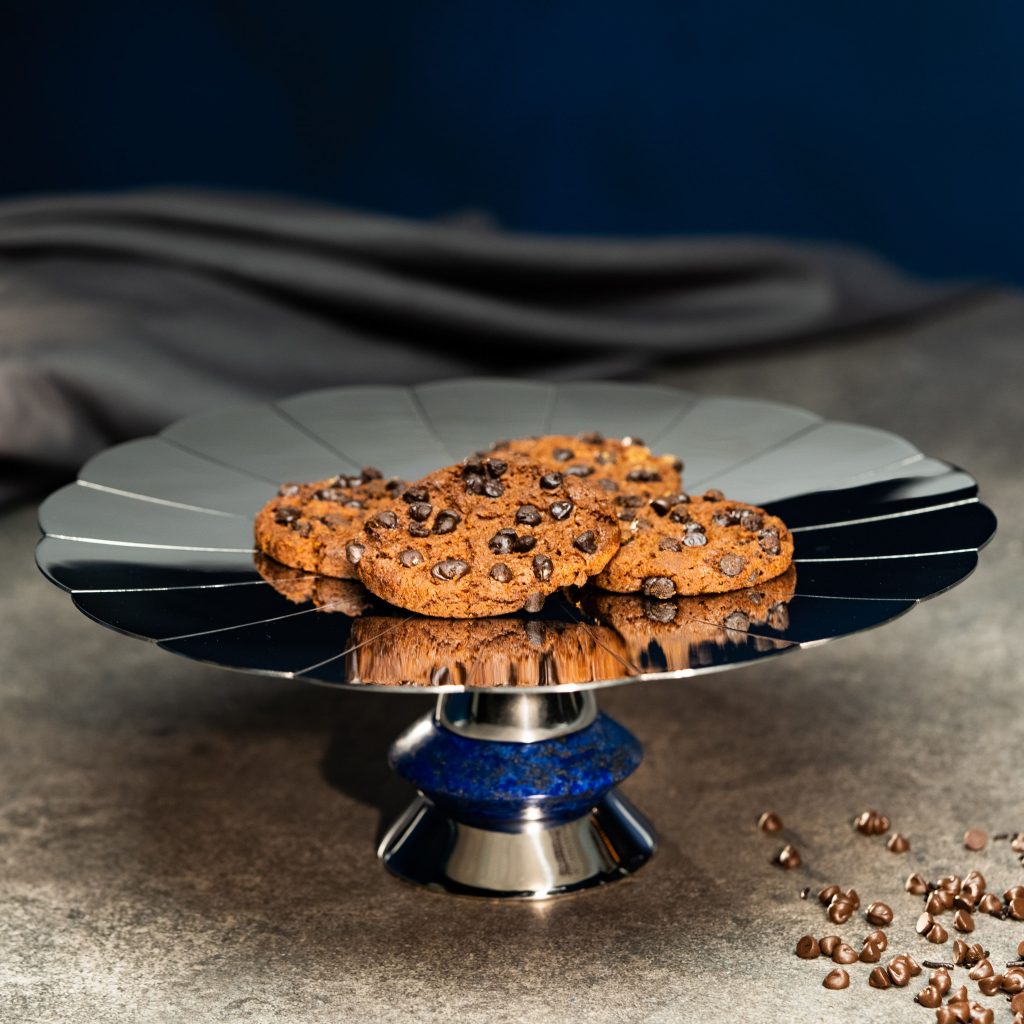 An opulent and magnanimous present for someone who loves flowers and gems, the Poppy Cookie Platter exhibits an appreciation for nature in its intricate design and use of the precious stone- Lapiz Lazuli. This experiential product is bound to make your high tea evening an artsy affair.
2. Maasai Kebab Platter: Rs 5550/-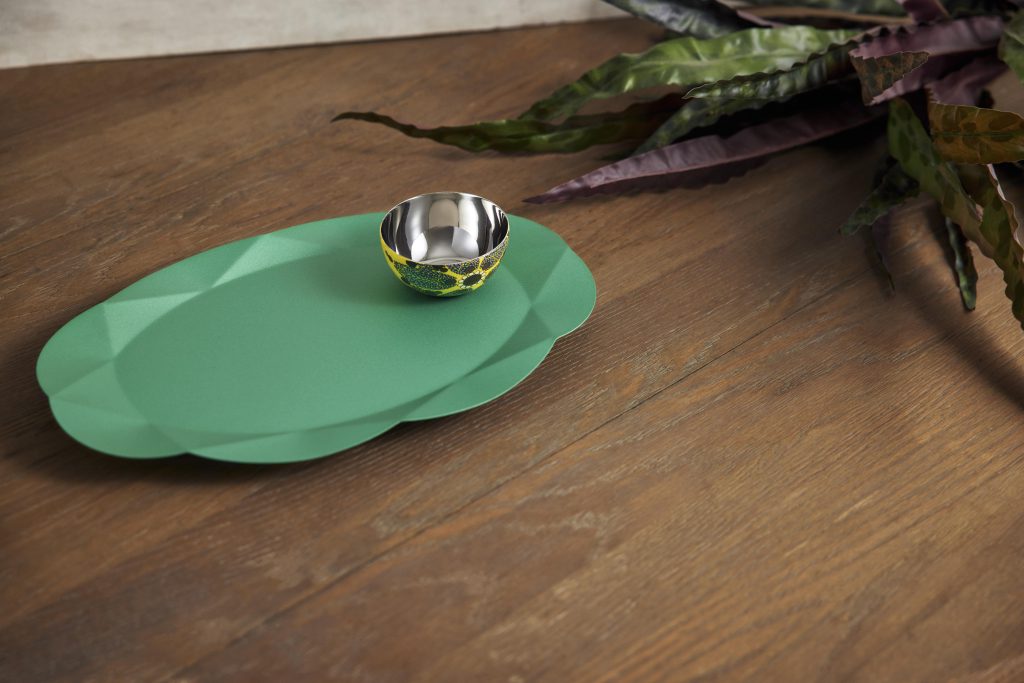 A dining experience that includes the Maasai Platter is bound to transport one to the great African grasslands, which makes it the perfect gift for someone with insatiable wanderlust. An elegant representation of the Saharan wilderness on the sleek surface of stainless-steel serveware, this beautiful green platter can present your wildest dishes with great flair.
3. Maasai Two Tier Platter: Rs 9265/-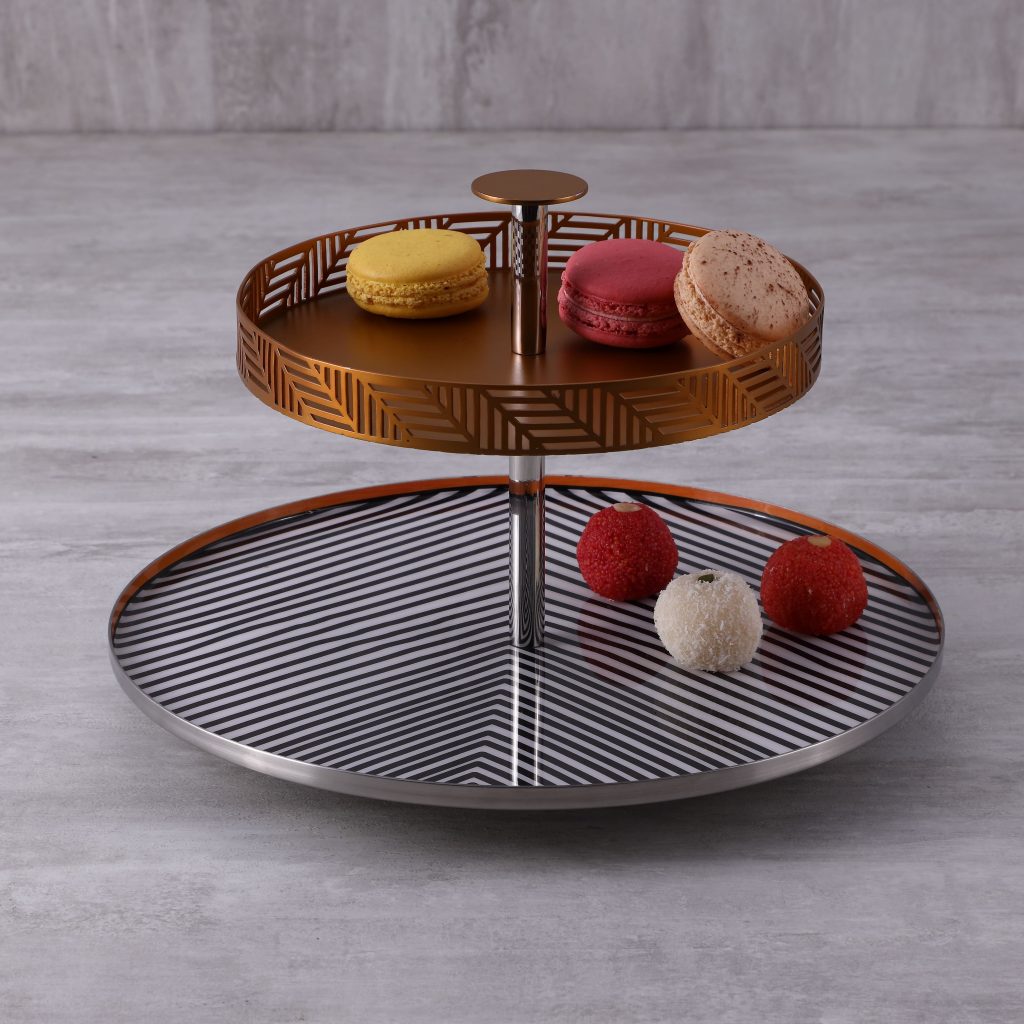 The show-stopper to your next garden party has to be the Maasai Two-Tier Platter. In addition to being an elegant centrepiece that will elevate your dessert or small nibble plating
4. Pink Ikat Platter (Large: Rs 8095 | Medium: Rs 4195)
Bring something exclusive and traditionally modern to your serving experience with our Pink Ikat Platter, which is crafted with etchings inspired by the age-old art of Ikat. The platter renders the striking symmetry of geometric patterns etched to perfection on sustainable stainless steel, elevating the class and character of any home.
5. Silver Ikat Platter: Rs 6495/-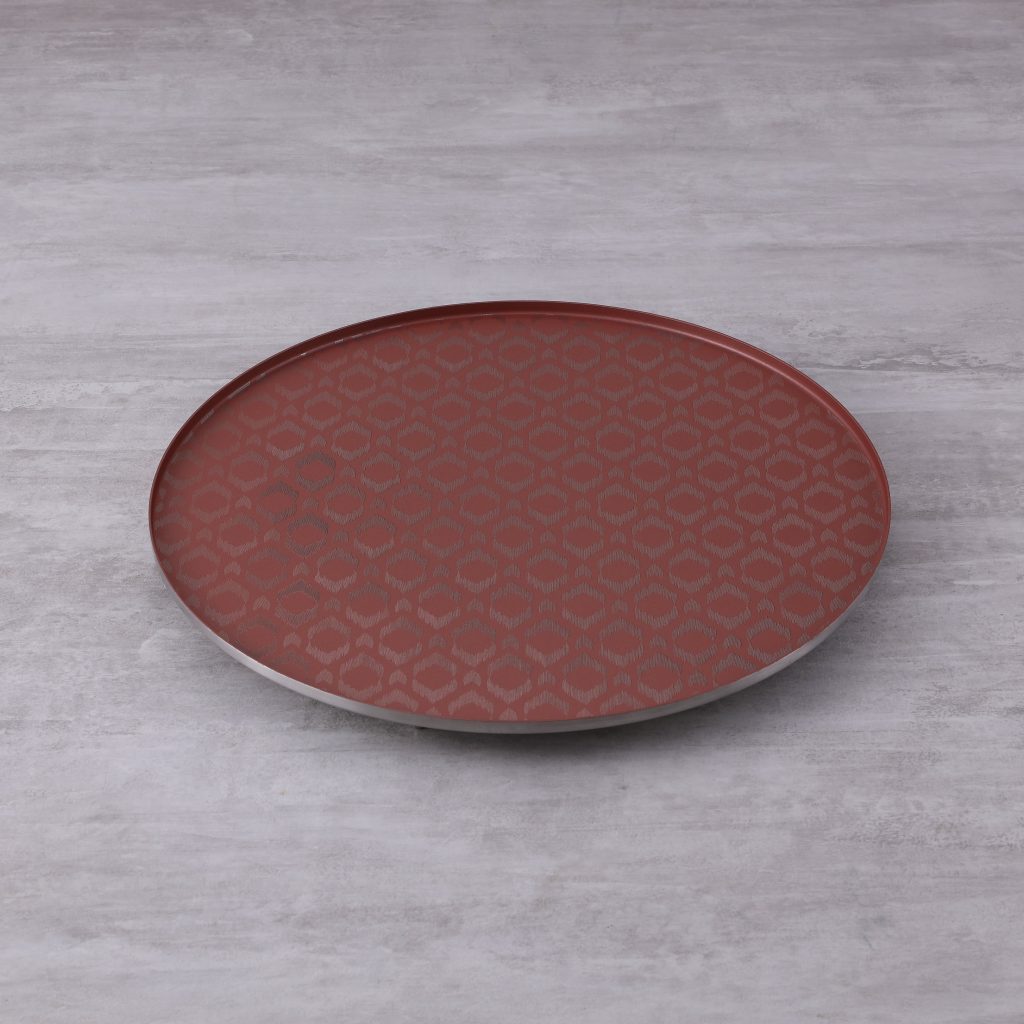 Enjoy the look of wonder stamped on your guests' faces when you serve them in this Ikat Tray that comes in a matt finish. Etched with stories of peerless craftsmanship, this tray from our Ikat Collection sparks conversations, inspires awe, and serves as a receptacle for gourmet delicacies year on year.
6. Flower With Hammer Decorative Platter: Rs 12600/-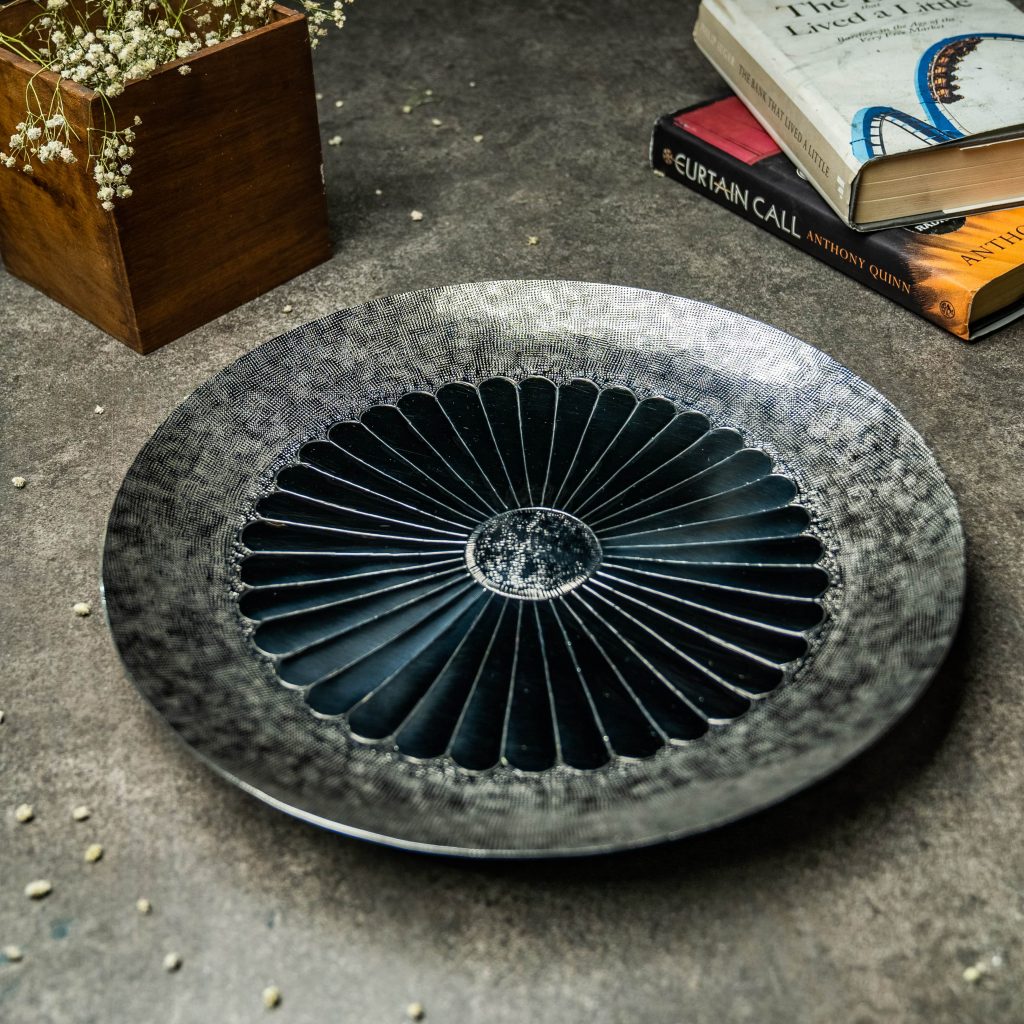 Know of a nature lover who wishes they could inculcate nature into their serveware? Artt'dinox's handmade Flower with hammer decorative platter reflects the unique craft of hammering and can be used to create an enriched table layout or even as a unique wall décor item.
7. Poppy platter: Rs 8835/-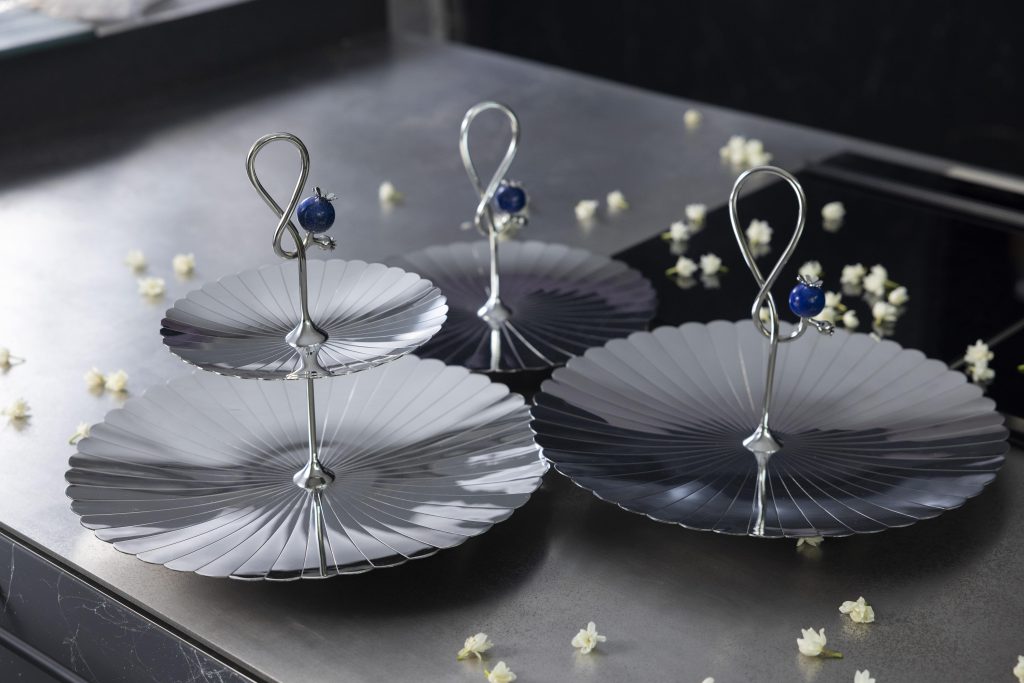 Extracting inspiration from nature and amalgamating artisanal craft with a technical edge, the Poppy Platter is crafted with utmost poise while abstracting its aesthetic from the bounties of nature. With sustainability at the core of the product, its splendour and ethereal spirit will amplify your tablescape for an enriching experience.
8. Polka Platter With Handle: Rs 15,995/-
For all your dinner parties and hosting this time around, serve gourmet recipes with a touch of elegance and artistry. This particular Polka Platter will entice your guests with its beauty and upscale your home.
You can shop these at the Arttd'inox retail store or from https://arttdinox.com/