With Diwali just a few days away, we wanted to explore opportunities to showcase how the Festival of Lights is being celebrated across the world. Deepavali is a festival of great importance in Singapore and this year, in order to infuse a sense of positivity as the country inches back to normal post pandemic, Singapore's Little India is all lit up and ready for the festival.
While celebratory gatherings, family visits and international travel look difficult in present times, in an effort to continue engaging with Indian travel enthusiasts and its long-standing practice of celebrating the richness of Indian culture, Singapore has lit up its Little India district for Deepavali. Also known as the Festival of Lights that celebrates the triumph of light over darkness, it is one of the vastly celebrated Indian origin cultural festivals in Singapore also marking its strong cultural ties with India. Just like every year, enthusiasts will get to witness a gorgeous light up at Little India with candles being lit, beautiful rangoli decorations to bring good luck, mouth-watering Indian cuisine. Just when you think the street lights can't get any more dazzling, one can witness massive peacocks, lotus flowers, oil lamps and Mahalakshmi, the goddess of wealth and prosperity in Hinduism, guarding Serangoon Road. The lights will switch on from 7pm till midnight until 6 December 2020. Little India Shopkeepers and Heritage Association (LiSHA) has organised the official light up as it has for many years, with the support of the Hindu Endowments Board (HEB).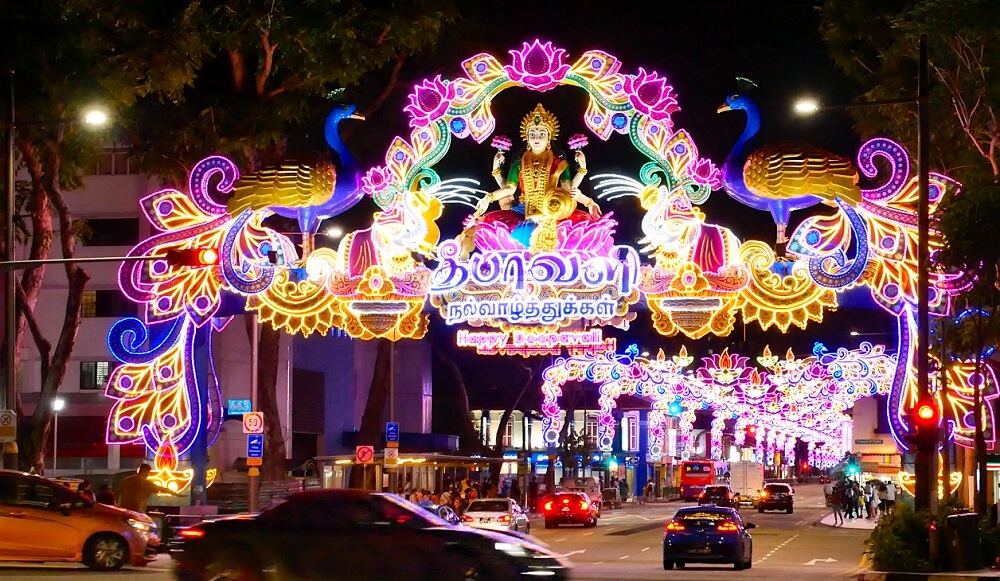 The theme this year is Goddess Mahalakshmi, the goddess of wealth in Hindu mythology. She is featured on the main arch in Serangoon Road sitting on a lotus flower, with two elephants anointing her with water.  2 Grandeur arches along Serangoon Rd with the motifs of Goddess of Wealth, Peacock, Oil lamp, Lotus flowers, white elephants and Rangoli / Kolam designs.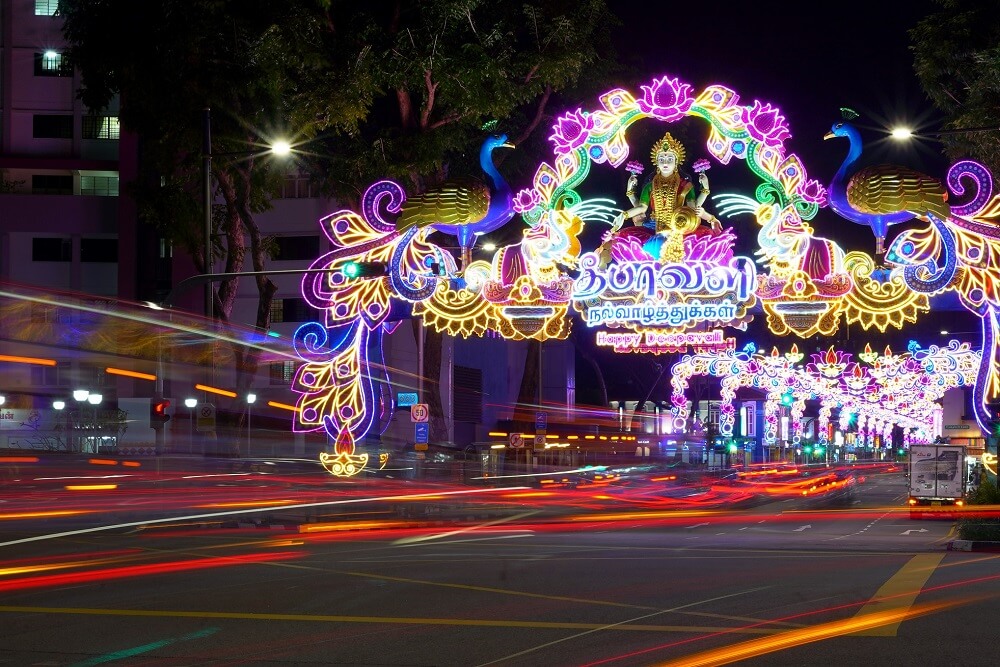 The countdown to the festival is relayed through Live stories on LiSHA's fb page:
https://www.facebook.com/watch/?ref=external&v=335005917776747
One can also login to LiSH'S FB page to attend a Mega Deepavali Online show on 14th November 2020 from 10am to 12pm, featuring a new Deepavali community song which has been produced in Singapore along with other performances by local celebrities.
To know more, one can check in at:
Event website:
https://www.littleindia.com.sg
https://www.facebook.com/watch/Officiallishasg/