From topping the academics to moving fearlessly on the court, Raspreet Sidhu knows her game.
A proud athlete who plays for the flag.
How many roles can a woman possibly play in her life?
Embracing a family to being a coach to make the nation proud, Raspreet Sidhu, the former captain of Women's Basketball team of India, knows how to dunk and dribble and make the perfect move even in life.
Prioritising her studies as it was the route to follow her passion, Raspreet set her eyes on the National Basketball jersey of India at a very early age and since then have never looked back.
After having a good insight into the sporting culture of India, the lady is pumped up to work in her niche to bring a wave of change in the country and is not going to stop till her trajectory shoots up to the stars.
Working day and night, Raspreet knows one thing that hard work has no substitute and no dream is for fickle-minded people because it always needs sacrifice and constant effort.
In a brief talk with us, Raspreet Sidhu opens up about her life and how she is playing her part to set a milestone for the younger generation:
1.Tell us something about your childhood. How did basketball come to you? And when did you decide to pursue a professional career in basketball?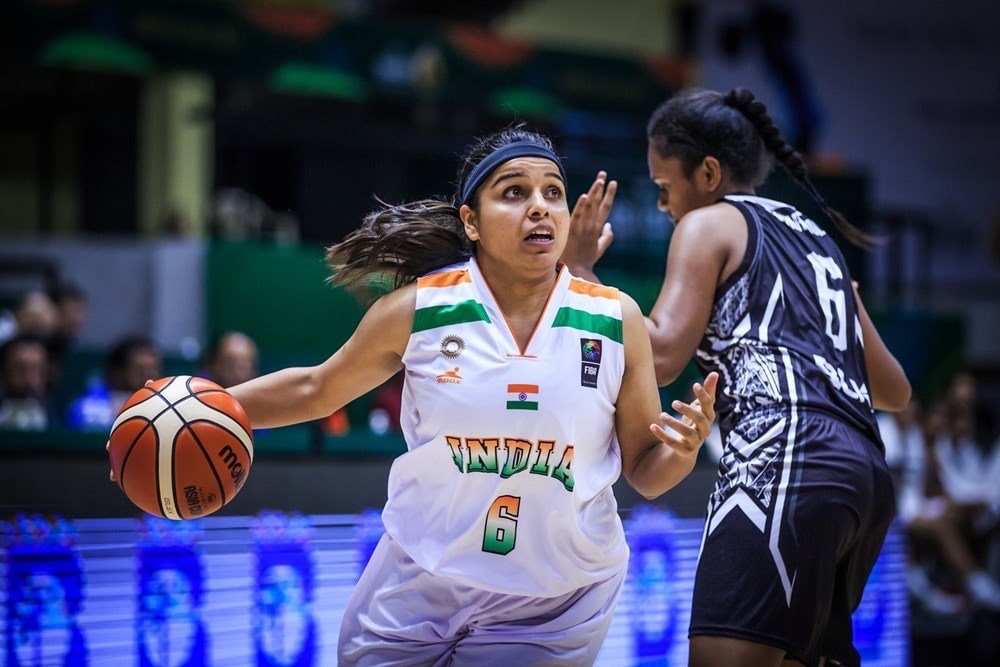 My father was a national athlete and played basketball, representing the state along with the college. A very important part of my father's daily routine was adherence and commitment to be fit. I have always seen him maintain a disciplined life and as a kid, I used to just accompany him. Initially, I just fooled around but unconsciously, I did develop a lot of athletic calibres. As I was the most athletic kid, one fine day my Physical Education teacher came to me and said, 'Raspreet, why don't you come and join the basketball class tomorrow? We have got a new coach coming' and I agreed. Since then I never looked back. Basketball became like a drug to me and I got super addicted to it.
2.You're an alumnus of St Stephens College. What role did your college play in sharpening your skills and giving new angles to your career? Who inspired you the most on this incredible journey?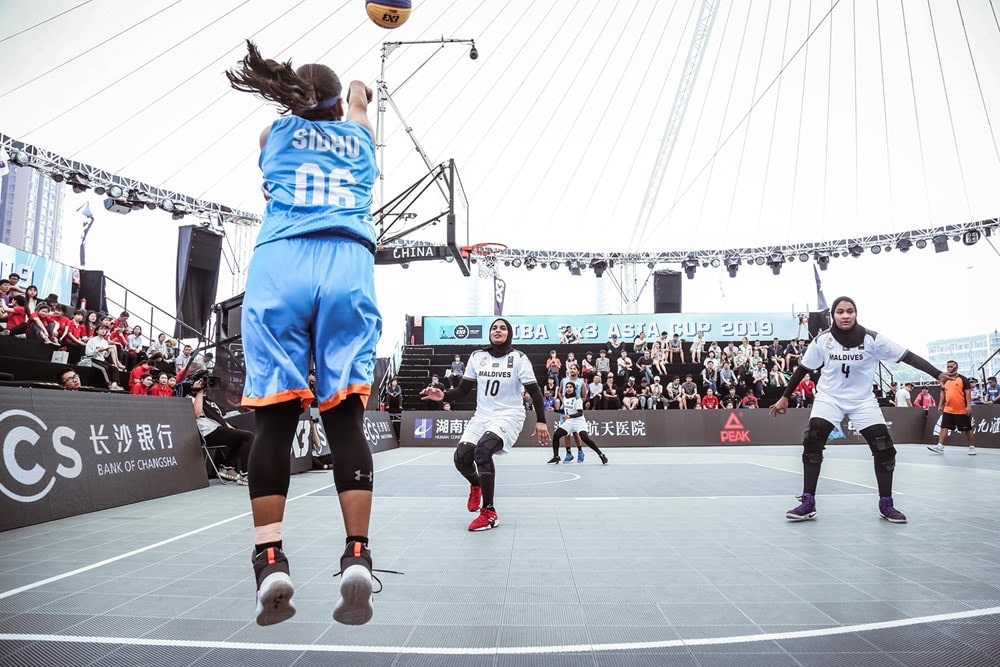 It started at my school. I am an alumnus of Montfort School, Vasant Vihar, Delhi. We had the history of being the champion team for decades in Delhi and we have won a lot of CBSE All India Championship. Before I take a jump on my college I will give a lot of credit to my school and my coach Mr VP Narula, in shaping me and making me who I am today. I got admission in St Stephen's College, Delhi because of my basketball as I had played for the country for the first time when I was in the tenth grade. I did Literature in English from St Stephen's college and those three years gave me so much boost. I was pushed to my limits because I was playing for the country and pursuing a regular course from a highly reputed college at the same time. Because of which I learnt the art of juggling between academics and sports. That just kept going on once I did masters and bachelors again in Physical Education from Delhi University.
The very first inspiration was my coach, Mr VP Narula, a national level player who played for India in the 1960s and was also a Chemistry Honours Gold medalist from Rajasthan University. That gave me a very big push to do well in whatever I choose to be in life.
3.Did you ever have to compromise with your studies for the love of basketball?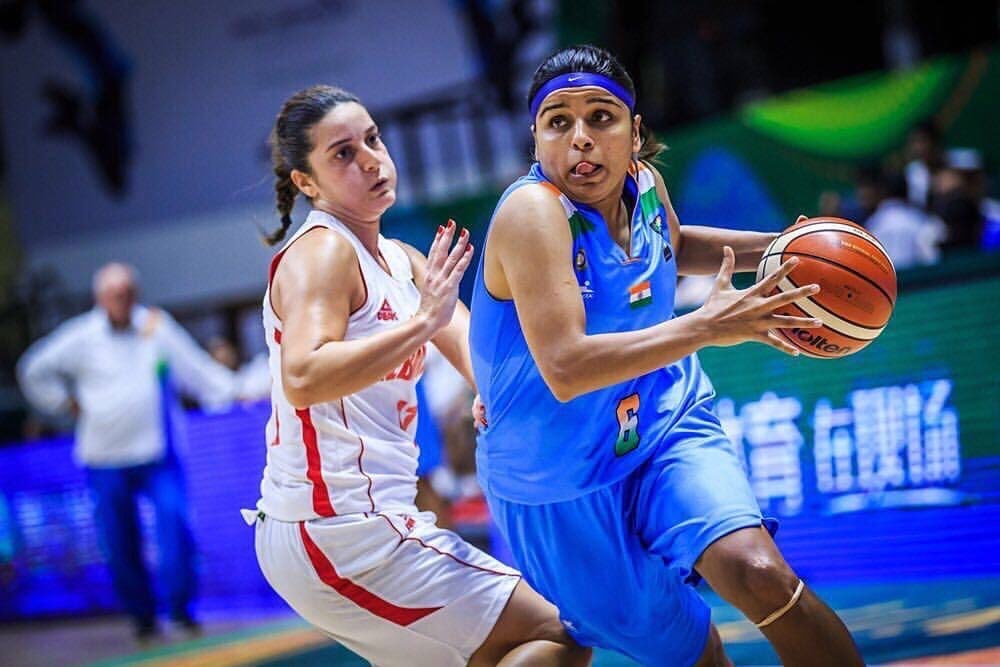 From the very beginning, my parents, especially my dad, to my coach, they have always put an emphasis on being a good student first and then maybe a good basketball player. Also, there were conditions; my dad was very clear, he said, 'I am so proud of you that you are playing for the country but the moment you start dropping down in academics, that's when your basketball stops.'
When my dad had taken me for a tournament to see an Indian team playing in New Delhi, I had set my eyes on Jersey and knew what my aim is and in order to achieve my vision, I will have to study equally hard. Also, my sister was a gold medalist of Delhi University in Physics Honours and went to study in the US with a scholarship. All that inspired me to do good in both the fields and it is the result of all those years of grinding that I am talking to you.
4.What all hindrances did you face when you started your career in a field which is particularly male-dominated? What role do sports play in the empowerment of women? Did you ever feel like giving up on basketball at any point in time?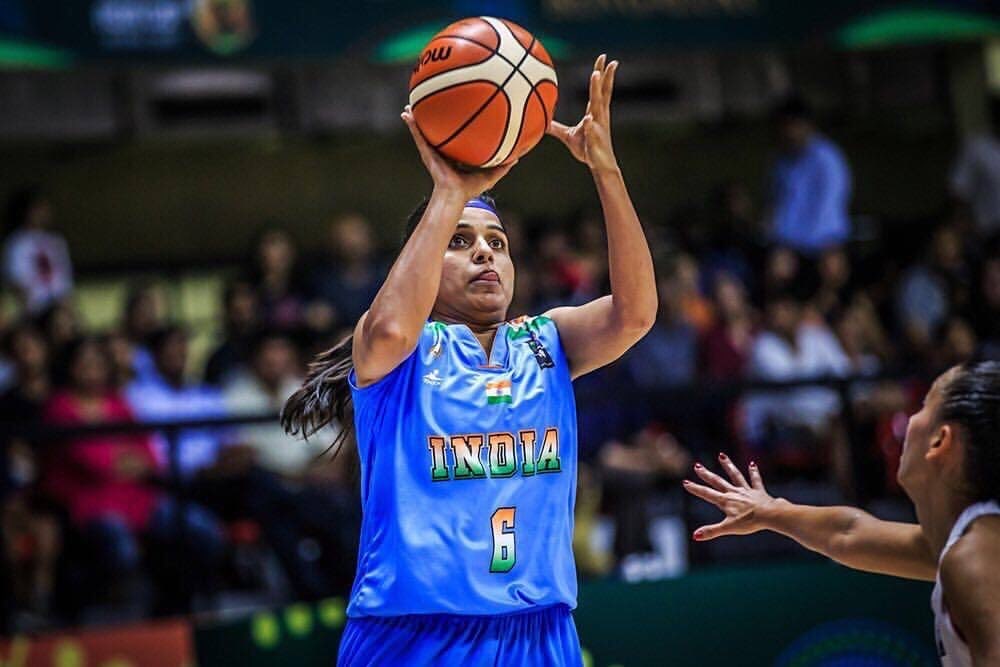 As far as bringing up is concerned, I was raised like every child irrespective of the gender should be raised. When it comes to professionalism, even today, irrespective of which team is performing better and which is not, the male-counterpart, has many professional opportunities with respect to the female. I'm a completely passion-driven player and the only one in the country, playing for the country who is not a professional player as it's very tough. To practice and to perform, it demands a lot of time and attention. There are very few professional bodies that are giving a job to the female athlete. I'm trying to fight it in my own little way to ensure that the coming generation gets more opportunities but there has been and there still is a lot of disparity when it comes to professionalism in the sports.
Sports play a huge role in empowering women because it gives you an identity and respect which builds confidence as you get to realise you are no less. We don't consider ourselves any less than Virat Kohli or other sportspeople who are representing the country at the global level.
When I was studying, I didn't even give a second thought but once the realization came that now I need to stand at my own feet, there was a little dilemma in my mind whether I need to continue in the line of basketball or should I try to make a career out of something else. I thought I have done way more, played for the nation, graduated from St Stephen's college being equally good in academics, I had bigger dreams. But eventually, I had to be in my lane which is sports. That's when I decided to do Bachelors and Masters in Physical Education. I started my career as an Assistant Professor at Miranda House, Delhi and then I shifted from University level to school level because I wanted to work at grassroots.
5.What is your training routine? What is the one thing that you always tell your team before heading out on the court?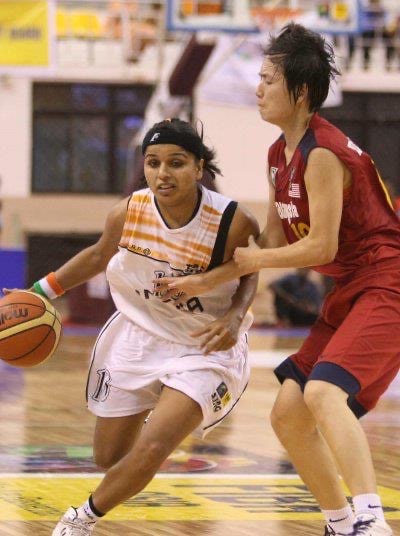 In general days, before the major tournaments, we go for three months in national camps and rigorously train. Whenever I am back in my city and working, my routine is 4-6 hours of practice in a day along with my 8-10 hours of regular work and post that I have no energy to do anything else.
To give out our best, to compete at the highest level and not give up, till the last second and the last whistle is blown.
6.What is your favourite moment from the basketball court?
That's a very difficult question, to narrow my 15 years of playing for the nation down to one moment. Since I am at a difficult spot now, I can only think of something that is extremely close to my heart. It is a dream that every athlete playing for the nation has; getting gold for the country and I am very proud that I was the captain of the team in 2011 when we won the first-ever gold medal in the history of basketball in the South Asian Games in Sri Lanka. Being on the podium, singing the National Anthem, the entire world standing and you receiving the medal, I still get goosebumps while talking about it.
7.Last year the NBA visited India, what new doors of opportunity did it open for athletes?
When the NBA came to play here, there was a major boost in terms of the younger generation taking up the sports. During our time, we did not have exposure to go and study in universities abroad. We did not know that basketball can be the medium to go and pick up an NCAA scholarship from the USA. The NBA has been working in India for the past decade now and in the last five years, a lot of younger athletes got an opportunity and a scholarship to be a part of NCAA college divisions.
8.Streetball league has gained popularity in the nation; do you think it shows a wave of change that is coming to the country in the sports field? What policies should the Basketball Federation adopt to get the maximum of the Indian talent?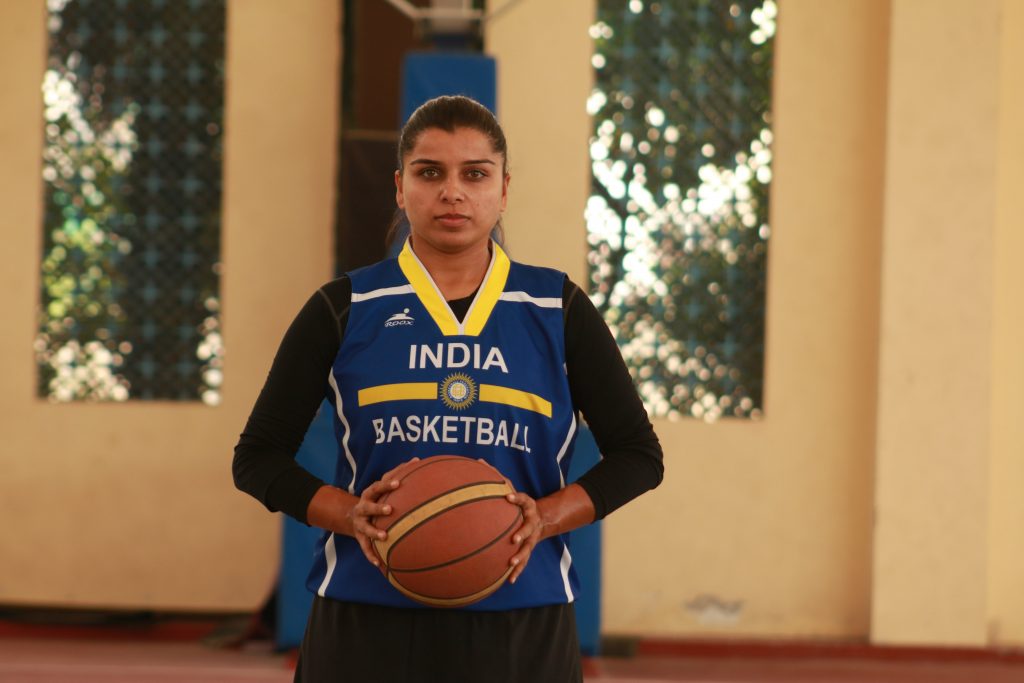 I was really blessed to be a part of the Streetball league as a technical director. It was the initiative of Harman Singha and Rann Vijay Singha, the two brothers who are really passionate about basketball. They got even the film industry involved as a part of the league. We need leagues like this in our country. This is a semi-professional league but I am sure moving forward we will be able to convert it into a professional league. It gives a medium to the players who have no platforms to showcase their talent to the country. It just happened in one state and I'm sure moving forward with all of your blessings and federation's support, the league will go ahead.
The talk has been happening for a long time but till the time a professional basketball league does not come to India, the graph is not moving up. We will remain stagnant. A professional league and more opportunity for players to choose the profession, these are two things the Government along with federation, PSUs and the private corporations have to come up with.
9.Many athletes start their own coaching institutes. Is it next on your plate too?
I am an active member of the team and playing and working full time. I am a wife, I am a sister, I am a daughter-in-law, I am a daughter, juggling between many roles (laughs) but very happy and blessed to be a part of both the families, who are a big support to me. I won't say no to start my own institute but if I have to I will start something for the grassroots level. Because that's where the actual work is needed.
10.What is your success mantra? And what should the young talent always keep in mind if they are trying to build a career in basketball?
It's to keep dreaming, keep believing and putting in the hard work because if these three things are not combined, it's humanly impossible to achieve anything.  If I'm talking to you and wherever Raspreet Sidhu exists, it's because of this mantra.
For the new talents, there is no substitute for hard work. It comes with a lot of sacrifices, which you have to make on a daily basis but you need to know whether your dream is worth it or not.