There is no doubt that the celebrities look stunning in everything they wear. To maintain this charm, they work hard on their diet and daily regime. But, they are humans too. They're just like us when it comes to craving sweet and savoury.
Taking a day off from a strict diet can be great for both body and mind. Cheat meal is often the key to stopping us from getting away from a diet. So, go ahead, take a day off and if you need a little inspiration just take a look at what celebs eat on their cheat meal.
1. Shraddha Kapoor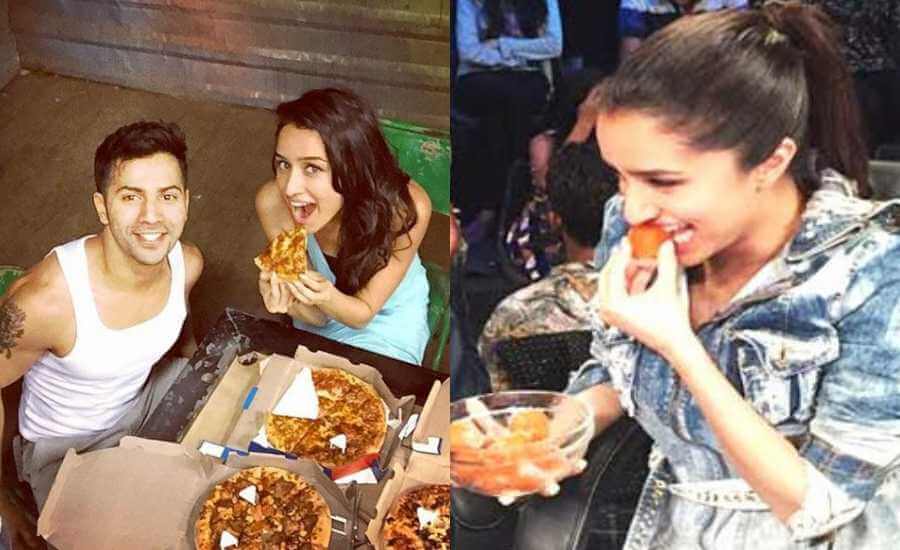 Our very own 'Half Girlfriend' Shraddha Kapoor is a big time foodie. She finds it really difficult to control herself when her all time favourite Maharashtrian style Rava-Fried Fish is right in front of her. Shraddha, who is considered as one of the fittest celebrities in Bollywood right now, also indulges in Mumbai street food. She also has a special place for Vada Pav in her heart.
2. Jacqueline Fernandez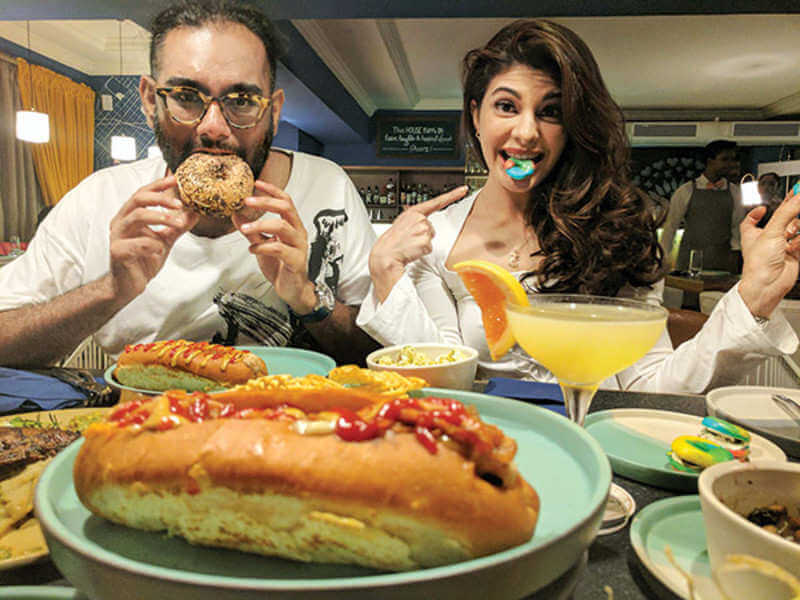 Jacqueline Fernandez is very health conscious and loves to keep herself in shape. Even on a cheat day, whether it's Sooraj Dooba Hai or Jumme Ki Raat she loves to eat Sau Tarah Ke chocolate-cakes which are sugar-free, gluten free and dairy free. I wonder what is even left in that cake to be regarded as a cheat day meal! That's how much of a health freak Jacky is!
3. Katy Perry
The famous American singer, Katy Perry's diet and fitness regimen keeps her in shape. But she is a big burger lover and loves to have it on every cheat day. While on her California Dreams Tour, she stuck to a very strict meal plan but still made time for burger. She usually has her cheat meals on Sundays where she goes buck wild and eats Burgers.
4. Sushant Singh Rajput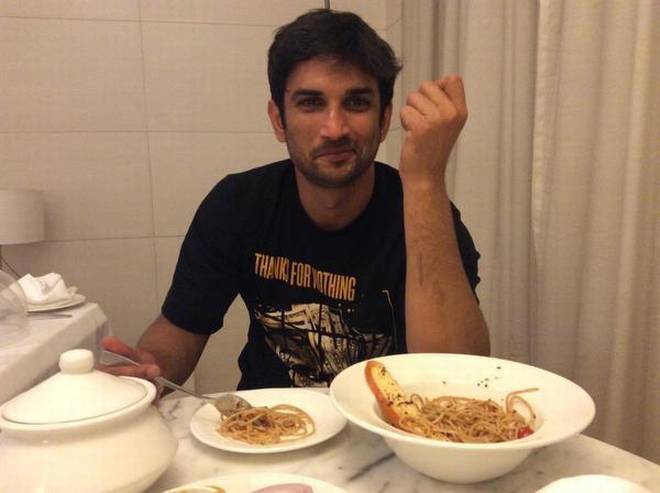 This M.S Dhoni of Bollywood impressed everyone with his chiselled body in the song 'Main Tera Boyfriend' and left us all swooning. He may upload fitness inspiration videos daily but Hyderabadi Biryani is his weakness and cannot go without eating it. He also goes all the way out for Jalebi, ice-cream and a tonne of chocolates. I wonder how he burns off those calories.
5. Jennifer Lawrence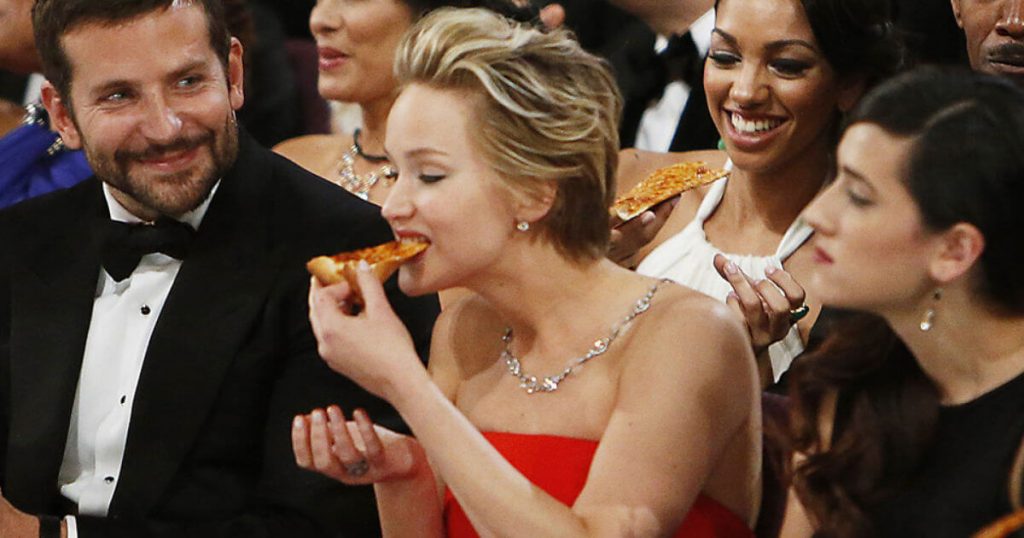 Jennifer Lawrence loves pizza as much as we love her. Her favourite headline or caption ever written about her is "Look how much pizza Jennifer Lawrence ordered" and this is a woman who has been nominated for four Oscars.
6. Shah Rukh Khan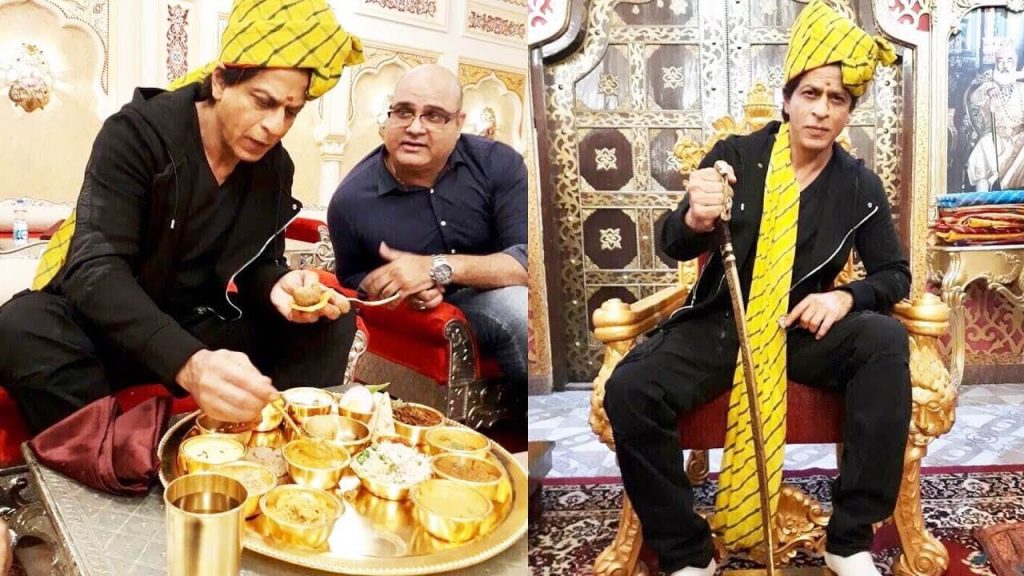 Shah Rukh Khan can't resist the occasional binge on his favourite cheat meal. King Khan has a weakness for Mughlai food since he grew up around it. All he wants is a plate of Chhole Bhature from Bengali Market in Delhi. The actor uses travelling as an opportunity to eat what he wants.
7. Shilpa Shetty Kundra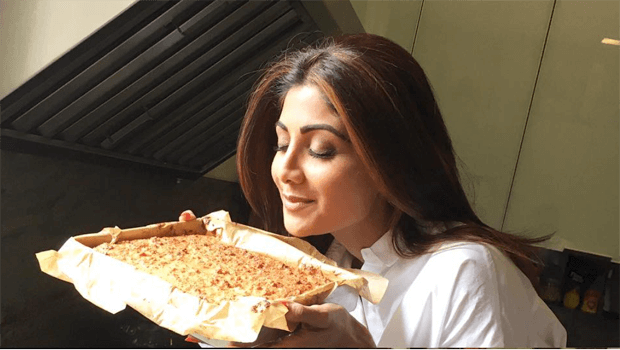 A firm believer of balance and moderation, this actress takes us through her decadent binge sessions and advices against being super strict with your diet. If you don't know then you need to check out Shilpa Shetty Kundra's Instagram feed, right now.  Among pictures of her being fit and fabulous, you'll find some delicious sneak peeks into how the actor indulges in her cheat meals on Sunday. Of course, she is a big foodie and loves to eat desserts like rasgulla, tiramisu and cheesecake.
8. Ryan Seacrest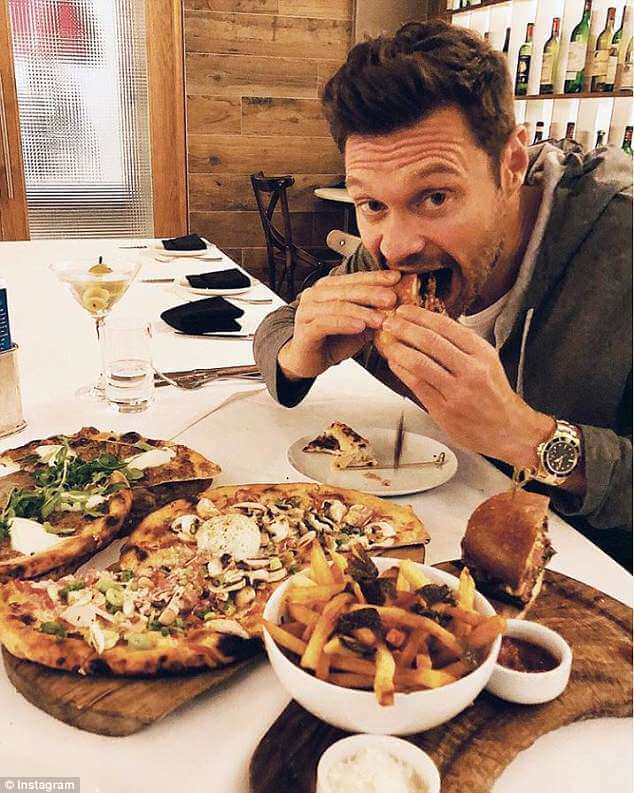 Ryan John Seacrest, a famous American radio personality, television host and producer loves milkshake when he is not in front of the camera. He posted a picture on Facebook posing with a very chocolaty looking beverage with several straws with a caption, 'My milkshake my cheat day'.
Because Cheating on Food Is Allowed…!!!