With signature dishes and the brand being recognized by world renowned chefs like Marco Pierre White, Bombay Brasserie, the award-winning all-day bar and eatery has launched its all-new menu that promises to take the diners on a culinary journey across India as they dive into its all-new culinary travelogue themed and flavour packed menu. The new menu will roll from 20th July with dishes and drinks focused on hyper-local ingredients, and diverse regional cuisines, across the country.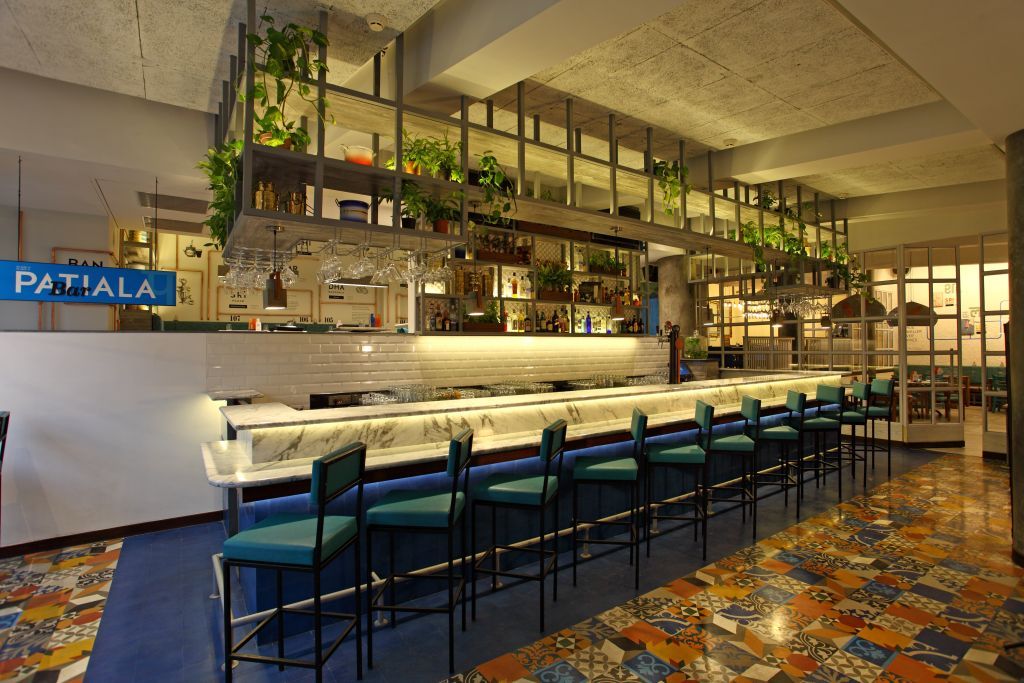 The thoughtfully curated food and bar menu taps India's diverse cultures, local ingredients, regional cuisines and the historical influences. With over 20 new food dishes and 15 drinks, the menu beautifully highlights local ingredients and regional Indian cuisines stimulating different, unique flavour profiles that transport diners to a culinary escapade through every page. Guests are showcased the eatery's culinary influences through a colourful map of the subcontinent displaying the source of many key ingredients.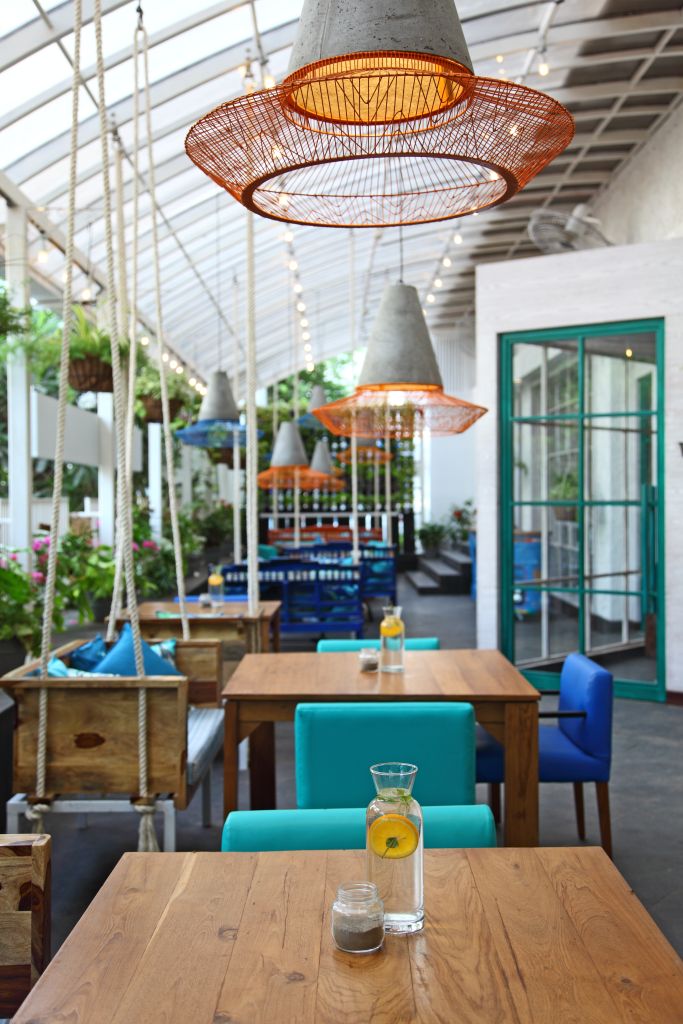 "When curating the new menu, we have incorporated dishes and drinks that inspire curiosity, interaction and even evoke nostalgia while staying true to India's culinary heritage. Each dish and beverage integrates hyper-local ingredients, with a twist, from regions across India, taking you on a journey across Incredible India. The new menu reflects this through crisp explanations of each item, alongside visual depictions of dishes and regional influences", says Mrs. Shikha Nath, Culinary Director, Charcoal Concepts.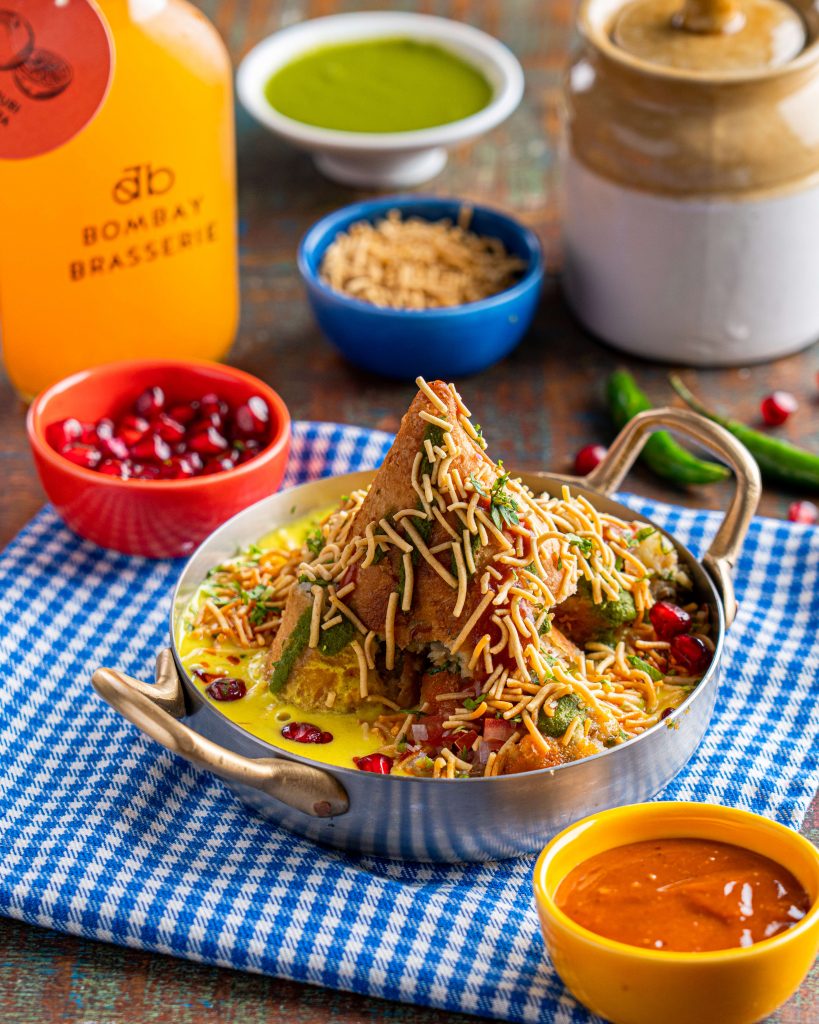 The new menu pays homage to many of India's distinctive ingredients some of which are remote and sourced specially such as Black Stone Flower, Bhoot Jolokia, and much more. The menus' new Small Plates comprise of texture-rich Hot Kadhi Samosa Chaat, south inspired crispy Madurai Mushroom Dosai and a crunchy Street Fried Chicken. Hot Plates and Street Grills have additions like the charred Chilli Roast Cauliflower, homemade spice marinated Spicy Meetha Achar Chicken and Bengal's favourite Panch Phoran Fish. BB Specials feature the BurmeseSurat inspired Surat Street Khausa, and sukka spiced Shetty Hotel Chicken & Dosai. The Big Plates and Biryanis comprises of the Marwari Papad Kofta, home-style garam masala inspired Punjabi Cooker Chicken and Irani café styled Parsi Berry Pulao.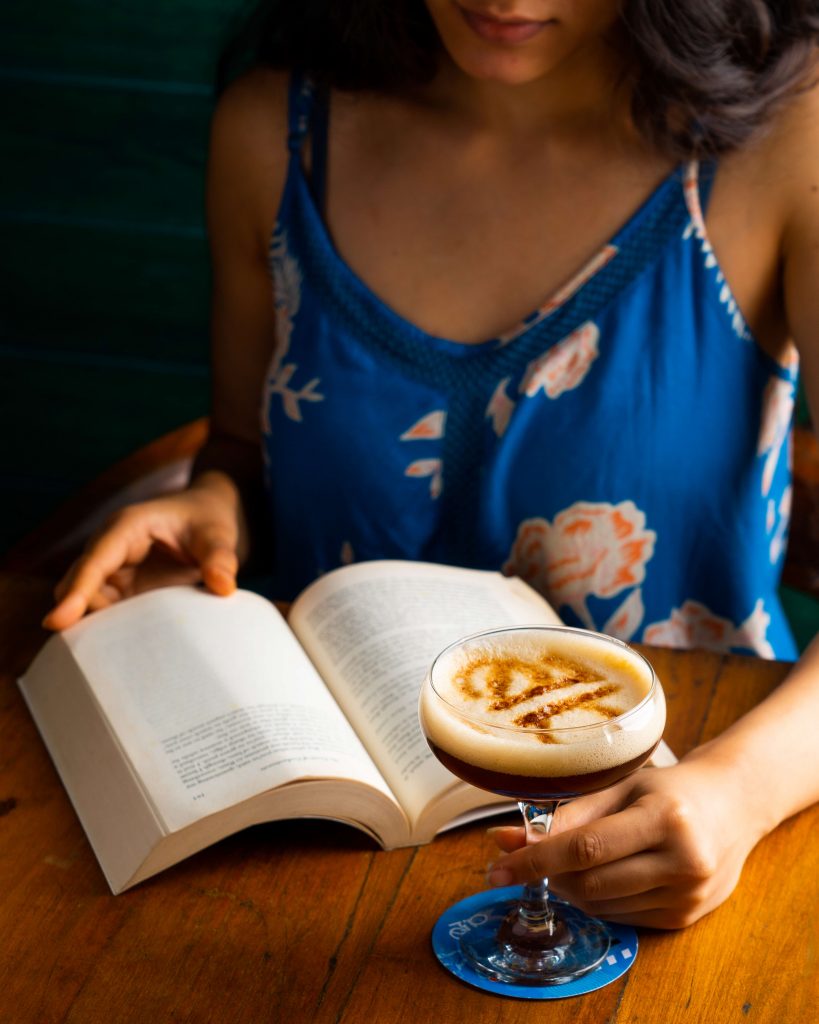 Moreover, Bombay Brasserie's latest addition to the Patiala bar includes a list of signature Pauwas such as the Bi Bhitaki – an ayurveda inspired ancient ingredient Triphala combined with gin and passionfruit, Madras Raja – a journey taking you to south with whiskey, bitters and fresh curry leaf shrub, Desi cocktails like Kaapi Martini – a blend of whiskey and rich espresso. The nostalgia inspired cocktails for all 90's kids out there include Aam Rush – a desi household mango drink now mixed with white rum, and Coffee Toffee – a favorite childhood toffee – Coffee Bite meeting its adult companion in this smooth dark rum and coffee creation.
Additionally, the mocktails menu isn't far behind. The brand new desi mocktails list includes The Indian Rose – a ruby coloured 90's special rose syrup Rooha Afza, Curry Leaf and Keri Mojito – a popular familiar flavour, and Satrangi Atrangi – a progressive twist on our everyday tea.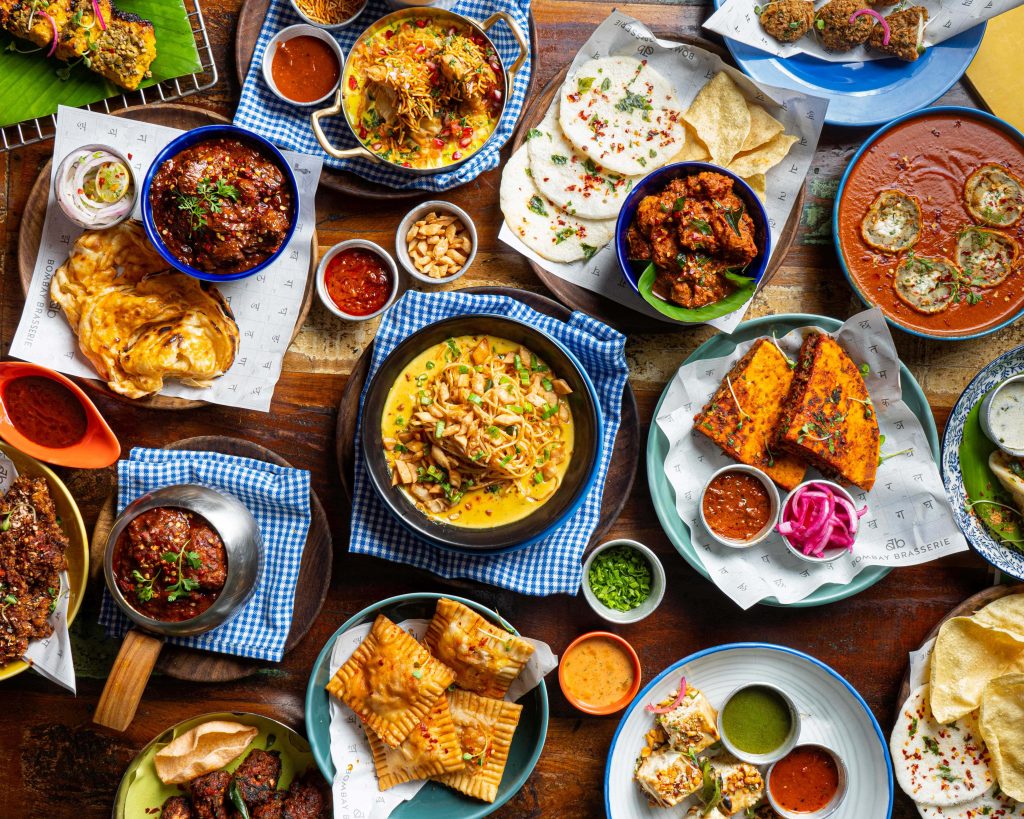 From small bites to large feasts, desi to global cocktails, along with a vast spirit and wine list, Bombay Brasserie offers a space fit for all occasions, including business lunches, family gatherings and date nights. With impeccable service, it sports an ideal dining atmosphere for enjoyable conversations and great food while ensuring an armchair journey across India with every bite.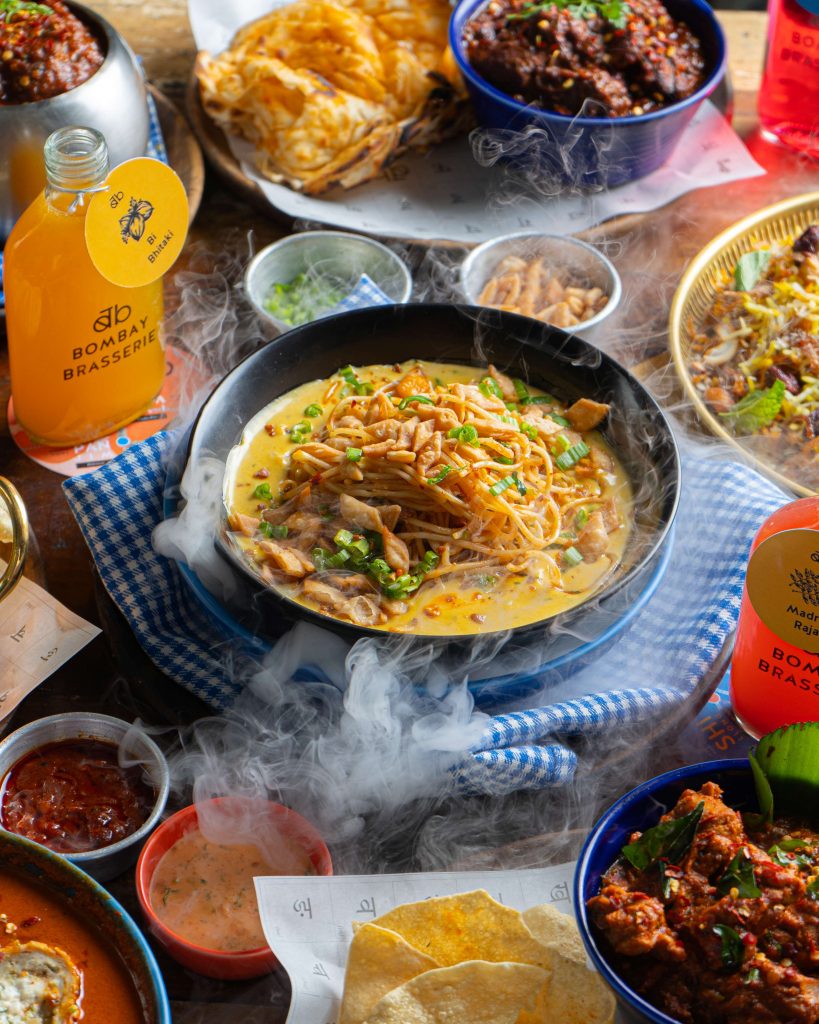 Guests can either walk in or make a reservation by contacting 8657497150 or by visiting https://bit.ly/3OeF1Wn It is advised to book ahead to guarantee the table you want. Delivery orders can be placed online through Zomato and Swiggy.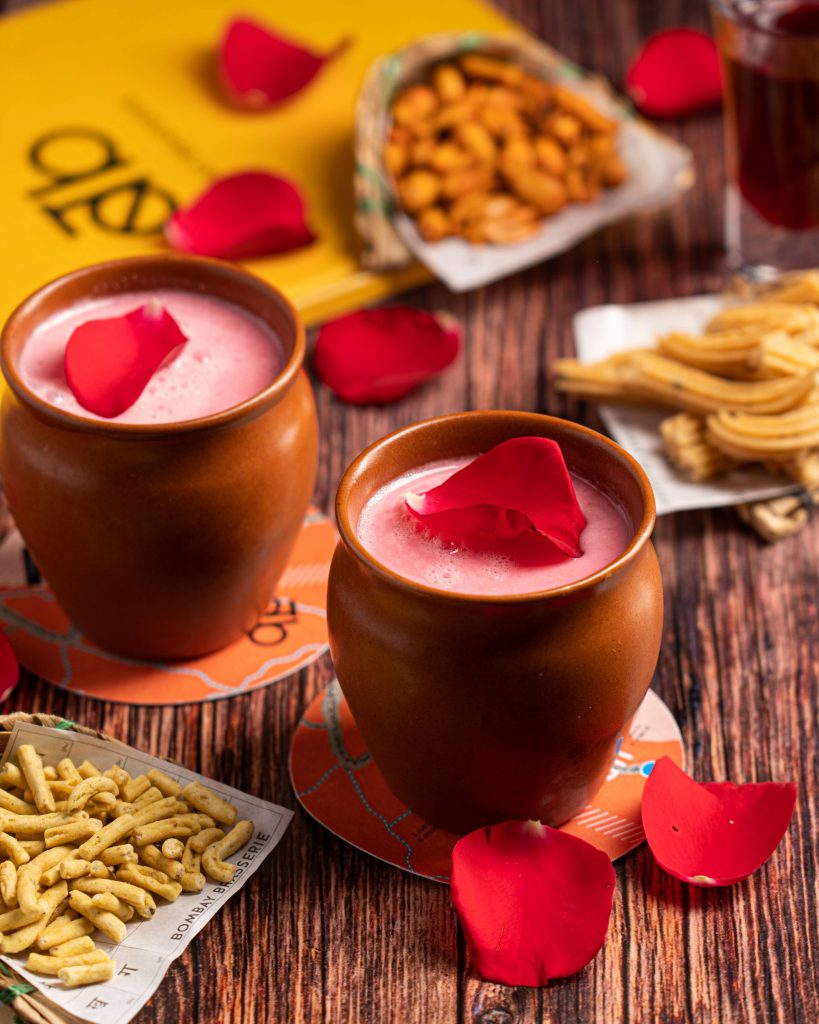 Click here for high-res images.
Note to Editors:
About Bombay Brasserie
Bombay Brasserie is an award winning All-Day Indian Bar & Eatery with international off-shoots in Sri Lanka and the UAE. The brand is owned by Charcoal Concepts, a specialist Indian Food and Beverage operator, founded by K Hospitality Corp, one of India's largest hospitality and foodservice companies.
Bombay Brasserie offers an eclectic menu of hyper-local Indian cuisine, offering guests unique Indian ingredients, spices and flavours, taking guests on a culinary journey across Incredible India.
The all-day Bar & Eatery is open 7 days a week from 12 pm – 4pm and 6pm to 12 am from Monday to Sunday. Bombay Brasserie is located in Villa 12-A, Lotus Cinema Building, opposite Nehru planetarium, Lotus Colony, Worli, Mumbai – 18. Bombay Brasserie is also available for delivery on Zomato and Swiggy.
Telephone Number (91) 8657497150
Website and Social Media:
Website: https://bombaybrasserie.in/
Instagram: https://www.instagram.com/bombaybrasserie_in/
Facebook: https://www.facebook.com/BombayBrasserieIndia/