'Raeza' takes a leap into the world of Ridhi Mehra with its bohemian charm, darker hues, and Phulkari-inspired embroidery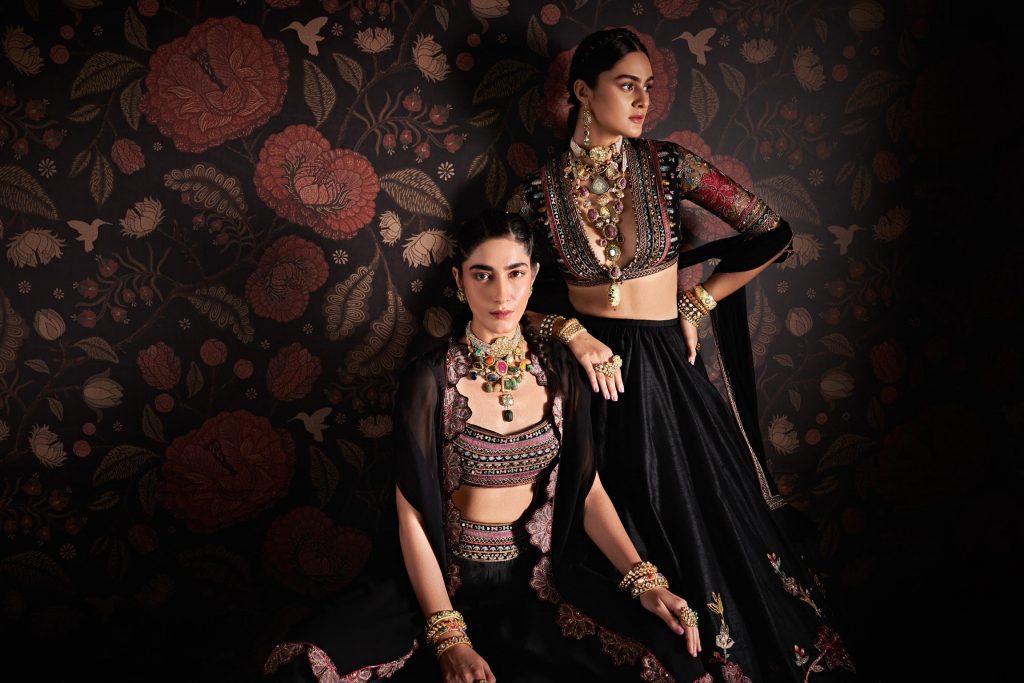 The unfathomable beauty that lies within awaits exploration.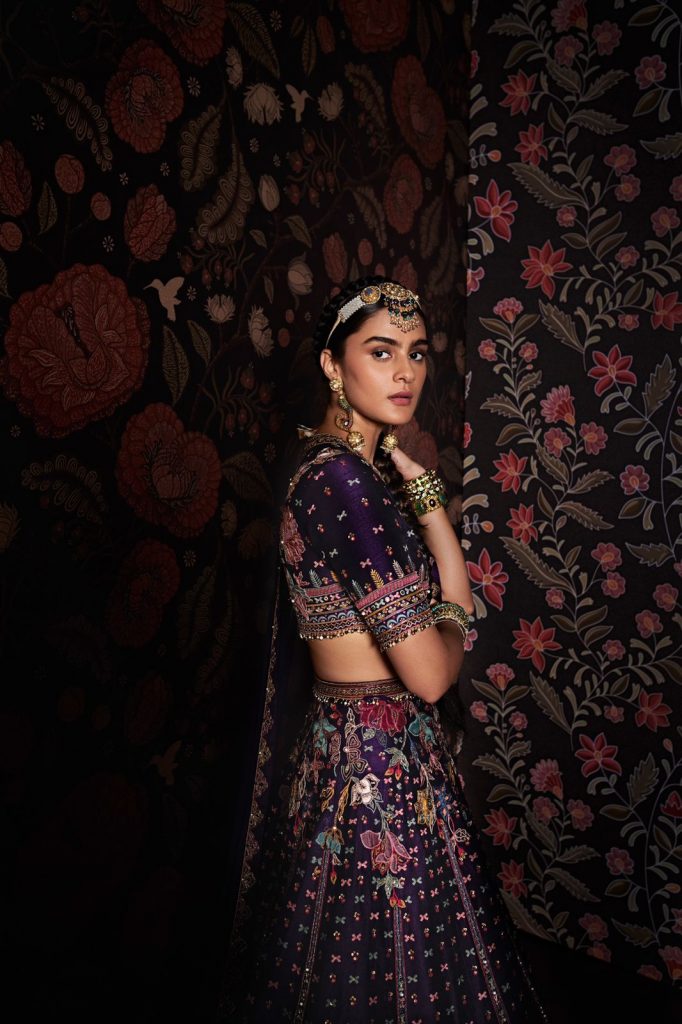 Her ever-inspiring light, brighter than ever now illuminates the path to self-discovery…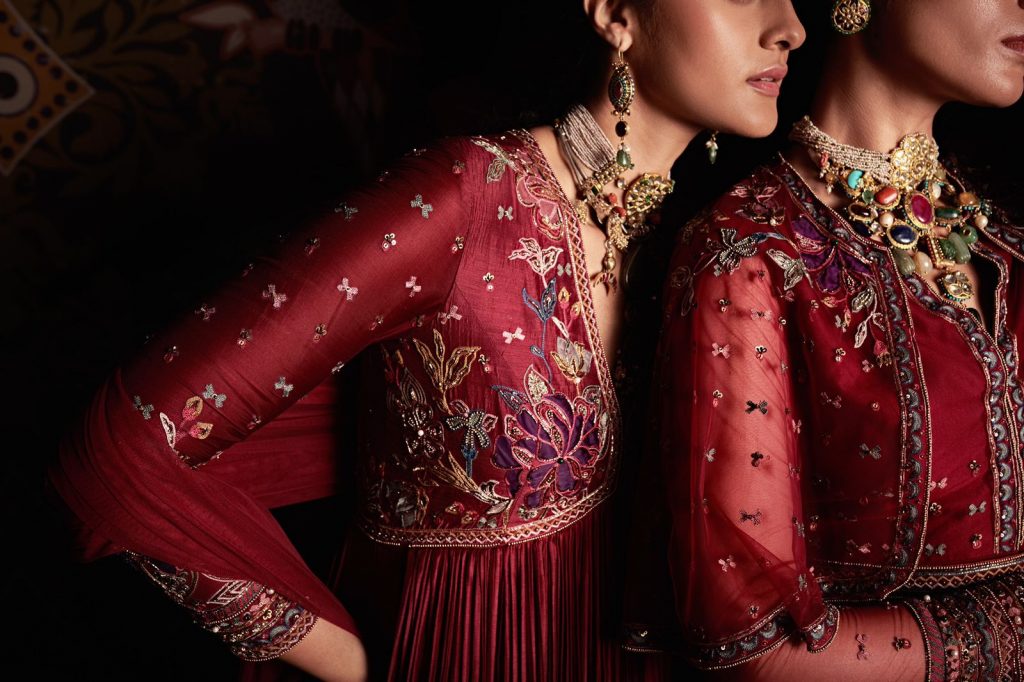 …a leap into the New, label Ridhi Mehra introduces Raeza an eloquent, fluid, and truly enticing collection exploring You. The Autumn Winter'21 collection is defined by the rich and majestic ensembles in darker hues and enhanced by intricate handwork, which exudes a bohemian charm. From regal, lush to timeless and all things elegant, this collection made in silk, chiffon, and organza is replete with a multitude of styles and statements that swiftly transition from dusk to dawn.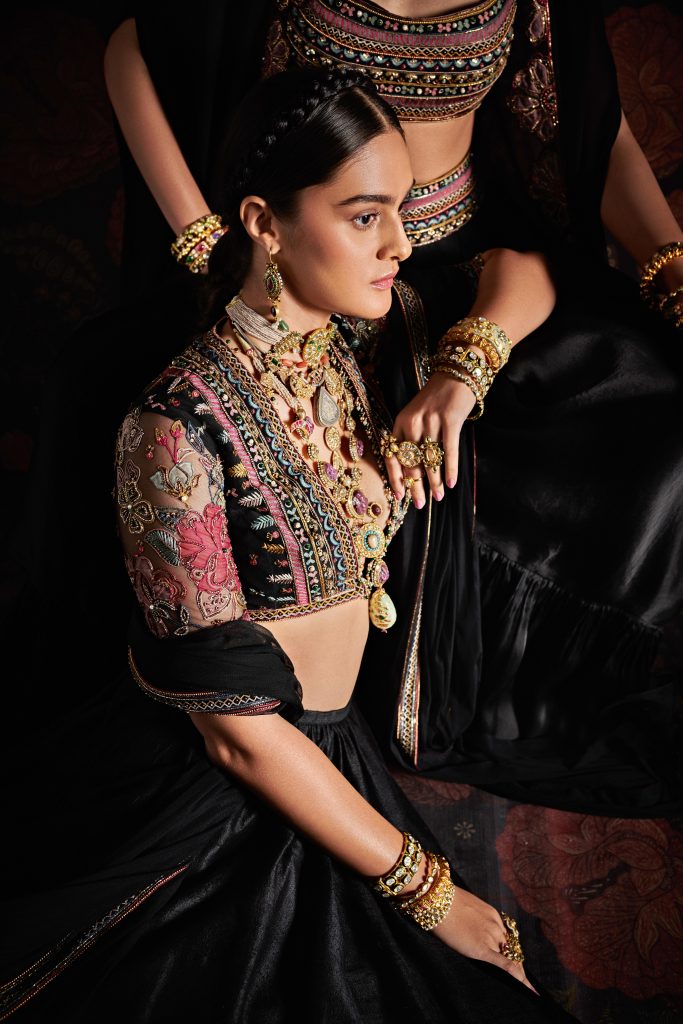 The Raeza collection embodies every facet of womanhood depicted through bold motifs and delicate threadwork. It's a collection that has taken a creative deviation from vibrant lighter shades to more intense hues while keeping the signature silhouettes as is.
Ridhi Mehra

Deep Dark Hues of Love
Raeza has explored different modes of expression in the form of colours. The brand's journey began with darker hues and then went on to explore vibrant lighter colors. This engagement with a darker color palette is more of a reiteration to introduce pieces imbued with the enigma of a dark color palette featuring black, purple, and burgundy. The color palette plays the perfect canvas to the intricate placement embroidered designed for the collection.

The Sultan of Silhouettes
Exploring new silhouettes every season is something label Ridhi Mehra has loved doing. The elaborately detailed blouses, voluminous flows, structured outlines, and complementing overlays add character to every expressive piece in this collection. It's a delightful treat to the eyes complete with timeless silhouettes such as lehengas, signature sarees, classic peplums, and many more. The collection has also added an exciting range of cape jackets.

Embracing Embroideries
Intricate and placement embroidery is a signature of the label Ridhi Mehra. Raeza predominantly features placement embroidery in various sizes and colors. Handcrafted in traditional thread work such as phulkari and reimaged in label Ridhi Mehra's design language, each meticulous bold motif explores the magic of floral designs in the collection.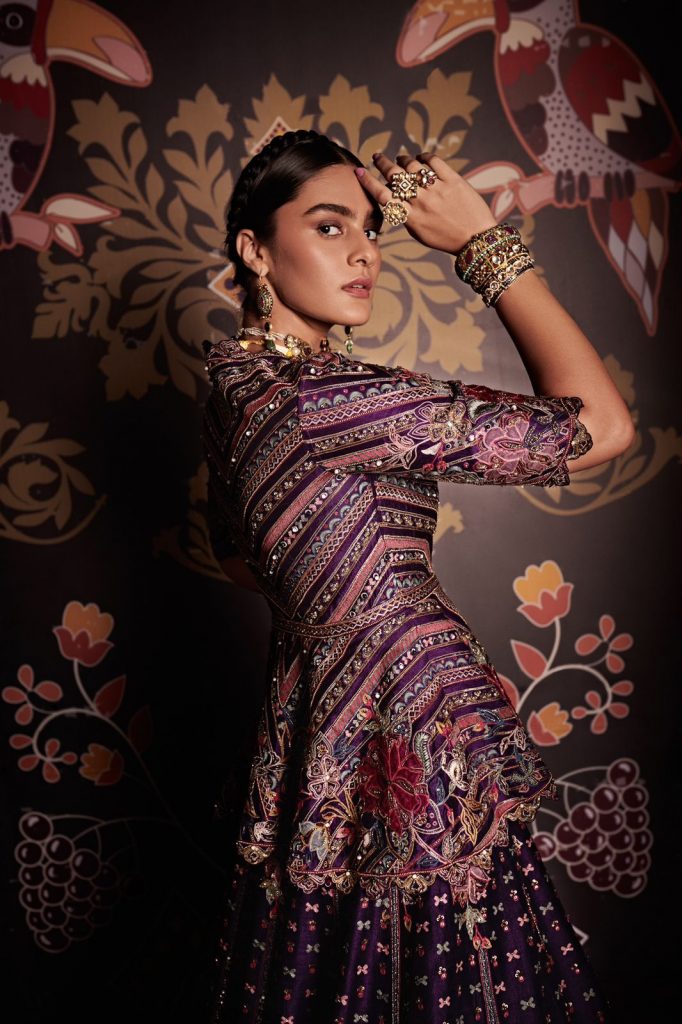 A beautifully woven soiree of expressive pieces,  Raeza is a collection for your days which is deeply infused with grandeur!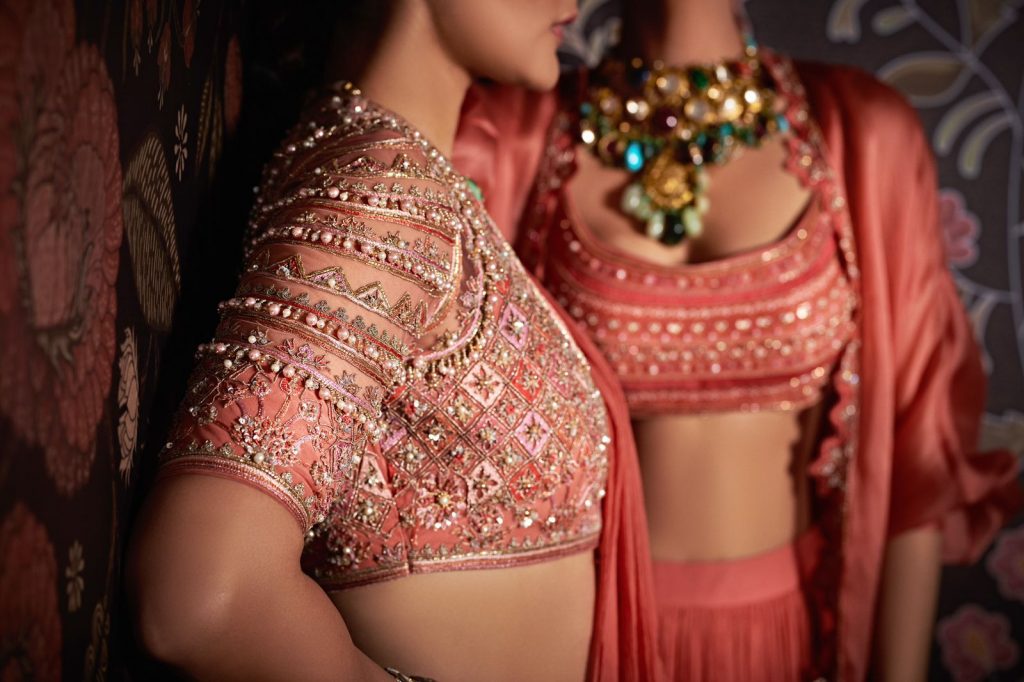 The collection ranges between INR 50,000/- to INR 2,50,000/-