An ode to resilience, to making your mark, to being malleable enough to mold yourself in a range of forms and roles till you there is no way to be unseen, till you are undefeated and one with what you desire.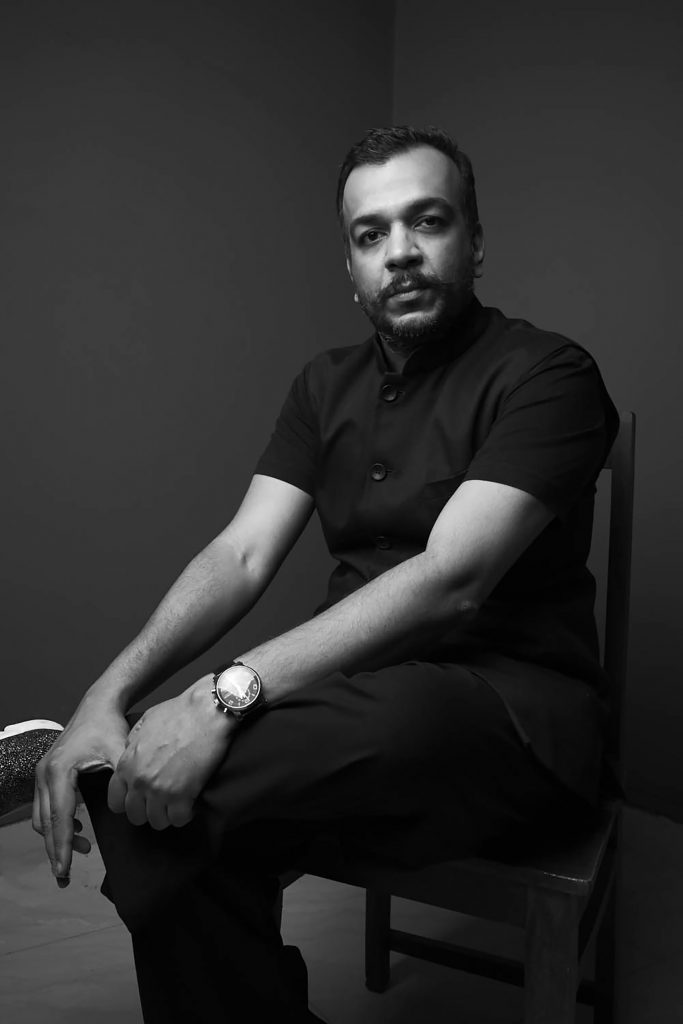 To understand that evolution is made of your desire to go war with your internal battles and come out stronger. To fight yin with the yang and know that this is what makes you whole.
To immerse yourself in without fear and allow your spirit to infuse in unchartered waters, is the only way to add the colour you wish to paint the world in. That victory is theirs to claim who can conquer themselves, for affecting change within, is how the victorious lay the path for journeys unknown.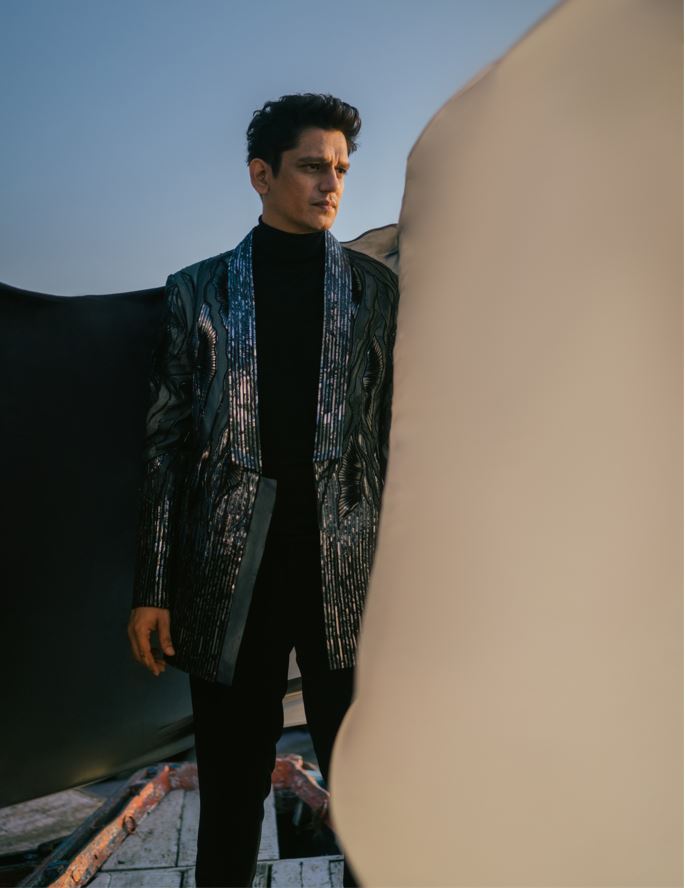 With acclaimed actor Vijay Varma playing muse and protagonist, the latest menswear collection from Amit Aggarwal is a dedication to a deep reflective understanding of one's own conscience, projected perfectly by the artiste. The war one fights everyday with their own yin to defeat internal turpitude and claim personal victory as we evolve, serves as the inspiration for Victore, a deeply personal collection from the designer, who for the first time ventures into the category of Menswear with a standalone collection.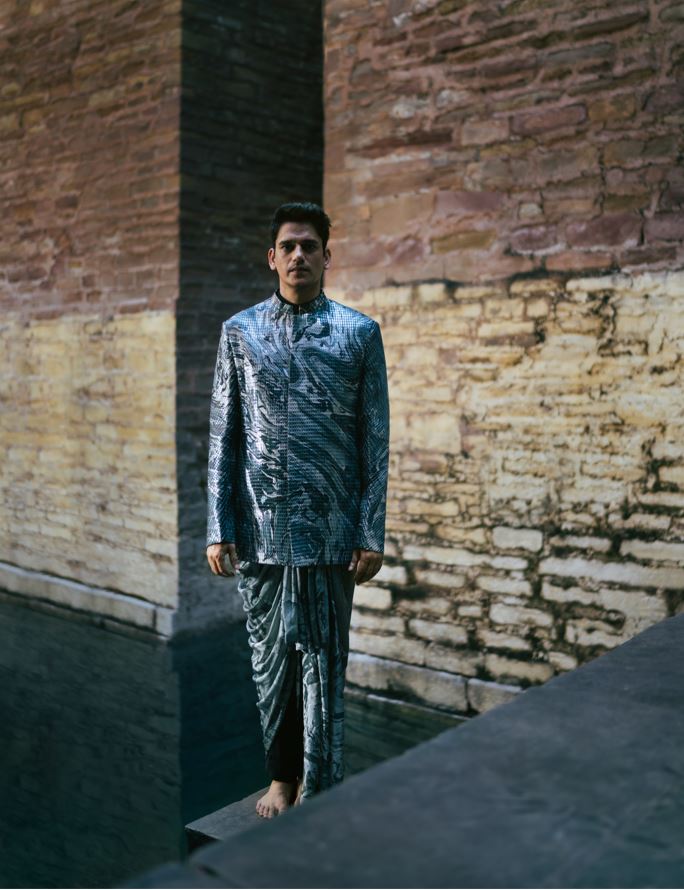 Comprising of 27 unique styles across pret and couture, the collection features structured yet fluid silhouettes in colours ranging from soothing shades of ivory, blush, beige and mint to bold tones of ink blue, ice grey, bottle green, pewter and black.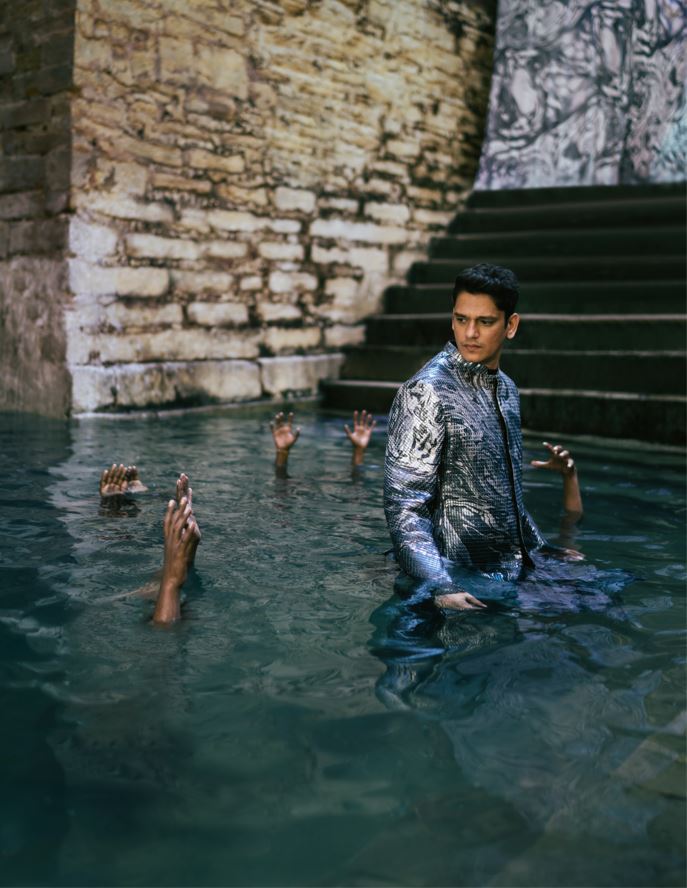 The collection spotlights the use of the brand signature metallic polymer using techniques of handweaving, handmolding appliques, 3D pleating and hand painting.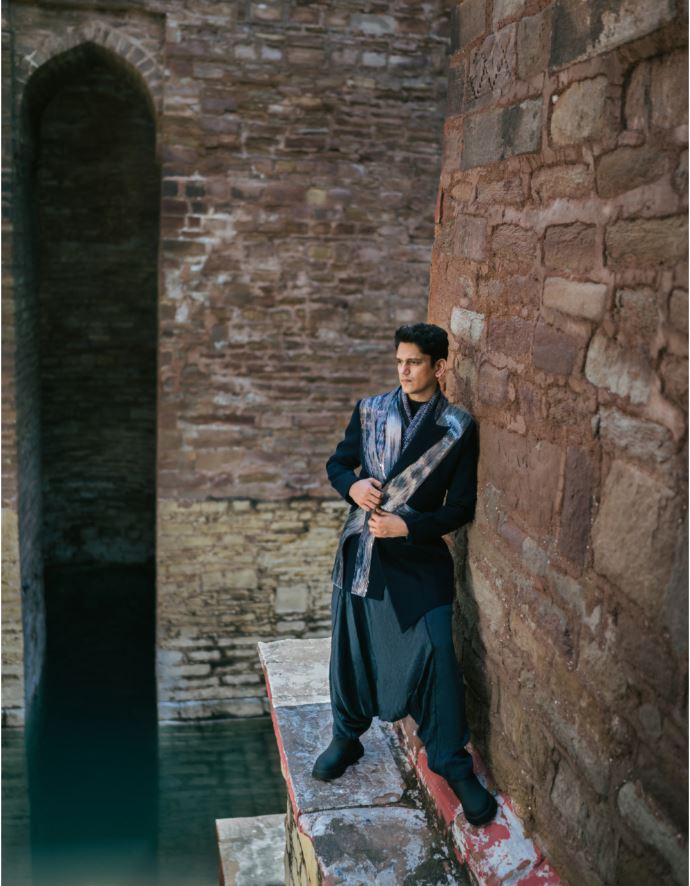 Gradient painting and hand marbling techniques have been applied on silk chanderi, satin, mesh and handcrafted signature fabrics.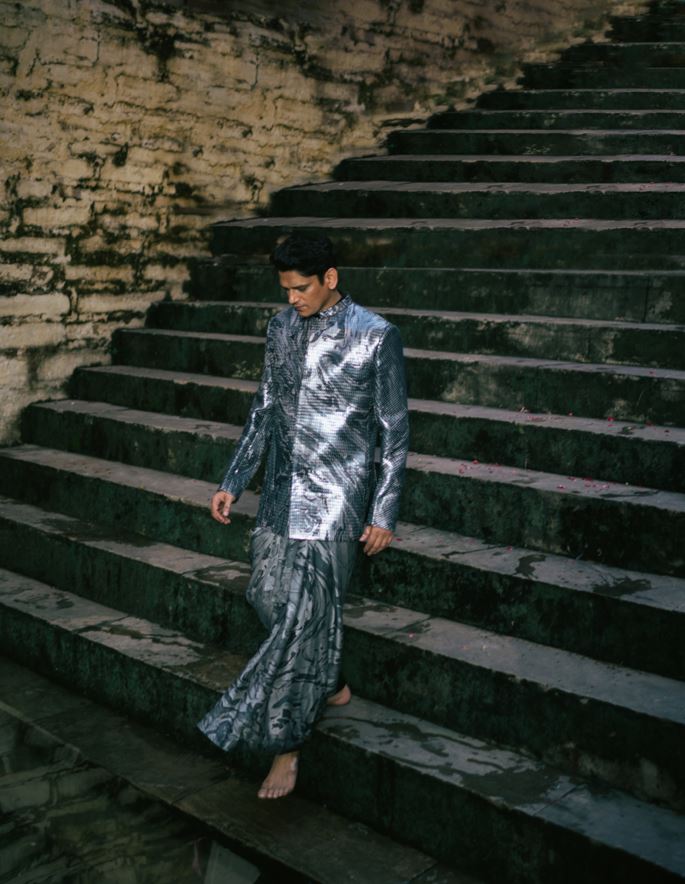 A wide range of tuxedos, jackets, waistcoats, bandhgalas, sherwani, kurtas, dhoti pant sets, long line shirts and kimonos, completes Amit Aggarwal's first expansive standalone collection for men, which is the culmination of a journey that leads us down the path of what it means to seek victory within thy self.
Victore by Amit Aggarwal is available at:
Amit Aggarwal
The Kila, New Delhi
http://amitaggarwal.com/