The increasingly popular trend in the beauty industry is incorporating ingredients from our favorite desserts into serums, lotions, moisturizers, and body butter. Think cocoa beans, vanilla, cheesecake, and more!
The Skin Pantry – a decadent clean beauty brand serves up delightful skincare offerings that don't just smell good, but are intensely hydrating and soothing at the same time. Whipped up by founder Colette Austin, these skin-care confections feature ingredients from around the world, are packed in adorable jars, and simply smell divine!
The Lemon Cheesecake body butter is a souffle-textured skin treat. With a fragrant fresh tang, it melts right in, infusing the deliciousness of raw mango butter, apricot oil, and aloe vera to leave your skin quenched, plump and smooth.
The Vanilla Hazelnut body butter for extra dry skin is a heady concoction where rich, melted cocoa butter meets cupcake vanilla. The delicious-smelling Hazelnut oil is a plush, fragrant moisture wrap promising super silky skin.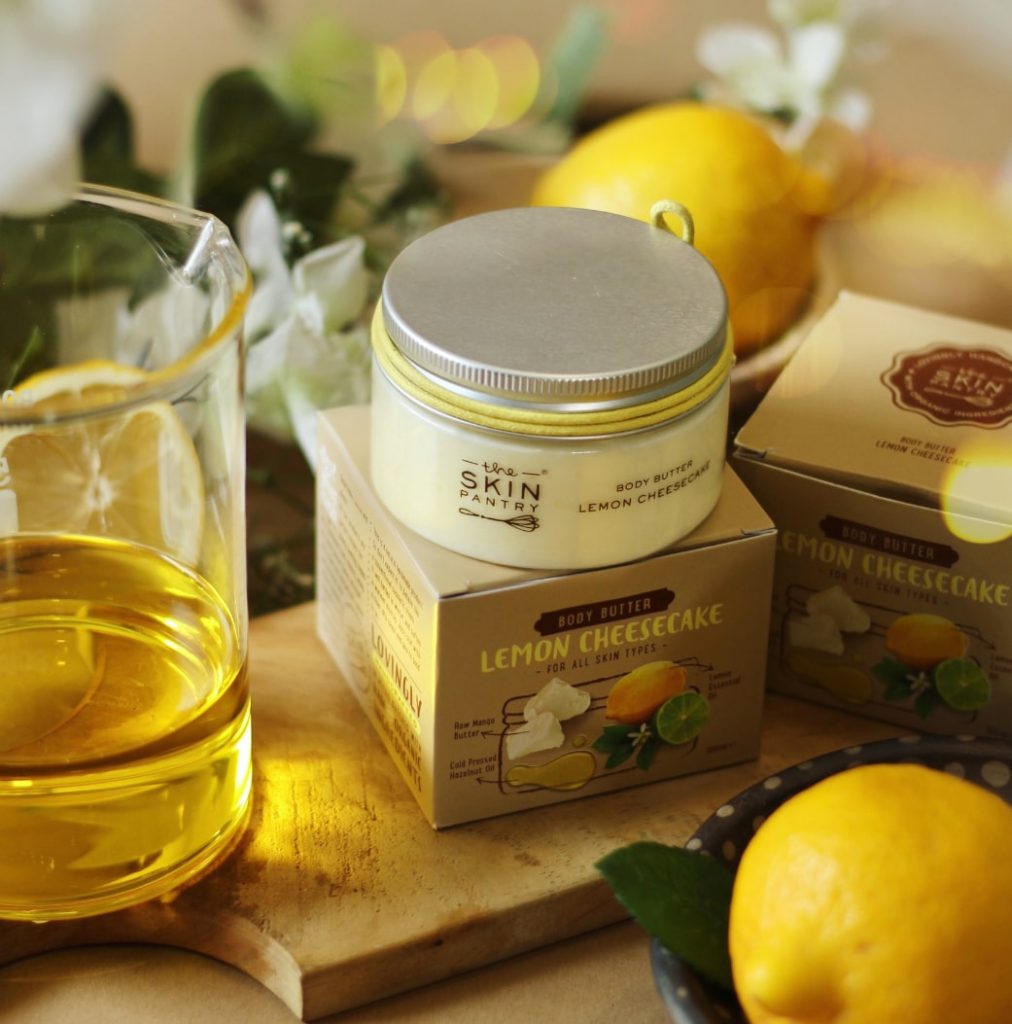 The Espresso is a body scrub for all skin types and features the divine aroma of roasted and ground coffee beans. Cane sugar, lush apricot, and sweet-smelling vanilla oils combine to slough and repair tissue, encourage skin renewal, retain moisture, increase elasticity, and minimize stretch marks to reveal silky, glowy, energized skin.
About The Skin Pantry: Founded by Colette in a studio kitchen in the year 2015, the brand promises a deeply nourishing, honest-to-goodness range of skincare products, with the sensorial appeal of fresh food to encourage customers to delight in their wholesome beauty products.