The brand also announces a partnership with revereed designer Suneet Verma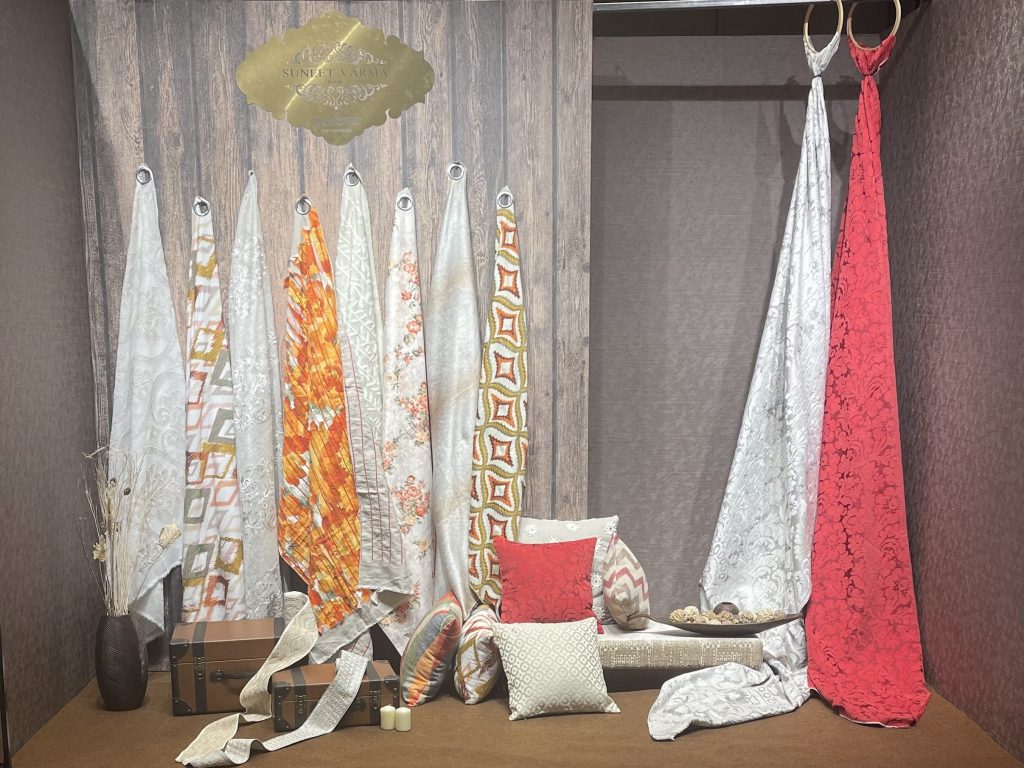 A decade into transforming concepts into fine furnishings, Ascent Decor marks its 10th year anniversary and 100 crore milestone with a grand celebration held on 2nd September at the ambient Shangri La, Bangalore. The evening ended on a glamorous note with a fashion show by the celebrated Suneet Varma Choreographed by Prasad Bidappa followed by an extravagant dinner & cocktails.
Ascent showcased all the brands under their umbrella like Rumors, Suneet Varma Décor for Rumors, PT, Fabric Engine, Vaneli, & Rosara Home at the day long affair. On this milestone occasion Ascent is also unraveling a one of its kind brand "Antaarya – Timeless Textures & Plains" in a unique format aiming to provide more variety to their brand portfolio.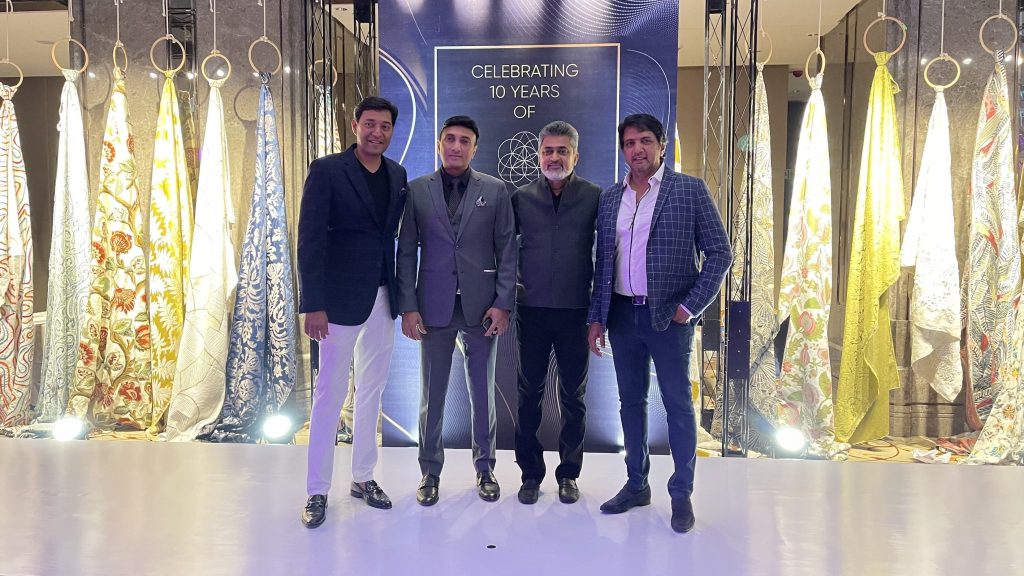 With this, Ascent Decor envisions to continue growing in the B2B segment all the while establishing a base, and launching verticals into the B2C brand portfolio in India yet again for home furnishing.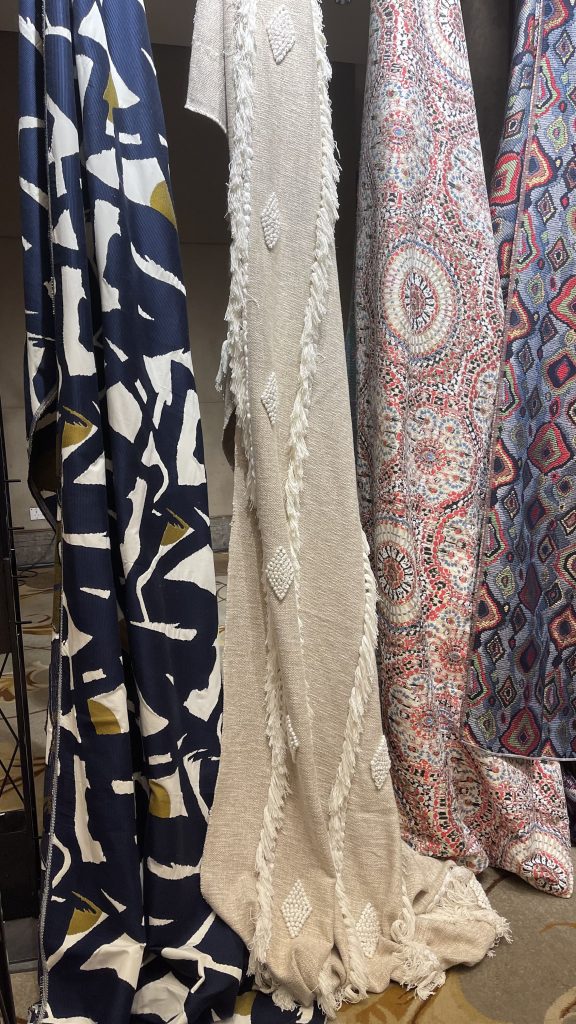 First founded in 2012, Ascent Decor has become a leading supplier of fabrics that caters to all consumers from high end niche products, mid segment products, as well as value line / economical range for both domestic and international markets.
This became possible in 2019, when the directors decided to merge three different entities under one umbrella of Ascent Décor with a strong vision for the future. This was to consolidate the strengths, synergies, competencies, capacities & capabilities and simultaneously optimizing the costs. With this merger Ascent has emerged as a strong reckoning force with the widest customer base as well the product range.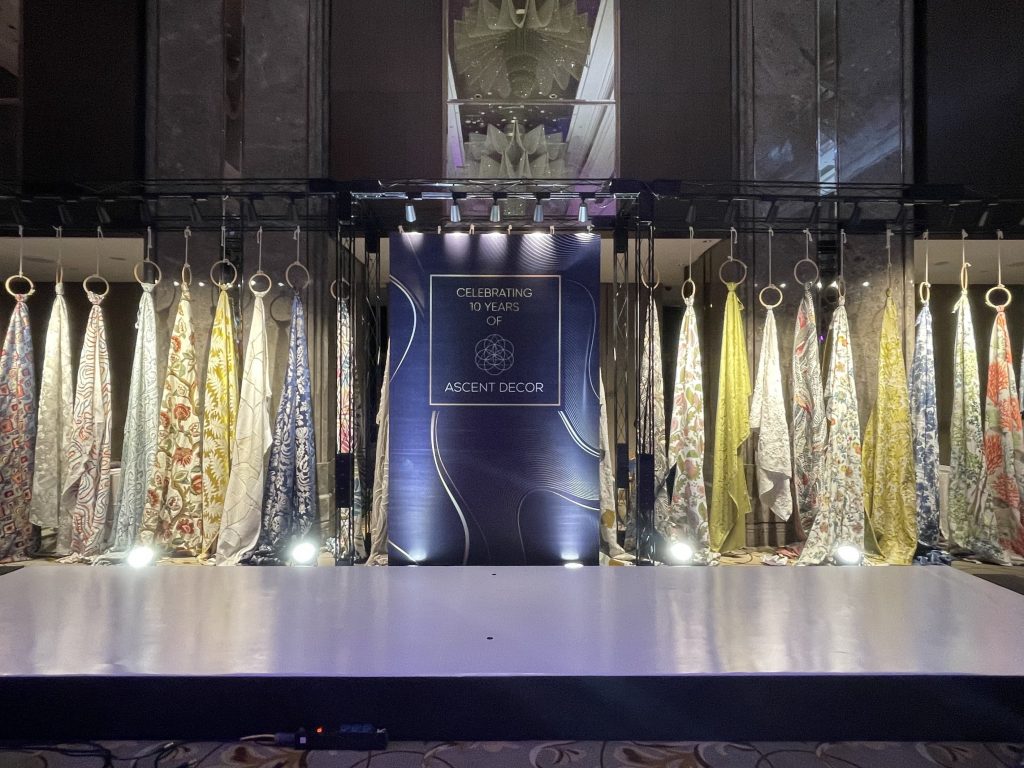 With an exclusive 'Design Studio' and an impeccable design sensibility, Ascent Decor is one of the most sought-after companies as a supplier in the segment globally. The Company has seen a growth of over 25 to 30% year on year from its inception, and has already reached the much coveted 100 crore mark.

Acquired Brands Showcasing their collection –
RUMORS:
Suneet Varma for Rumors: One of India's renowned fashion designers, Suneet Varma is a name that immortalizes glamor and timeless style in the world of fashion. He has stepped into this home textiles collaborating with RUMORS through the new launch of an eclectic collection which speaks about stylised & luxurious living.
Prestigious Textiles – UK:
Prestigious Textile from the UK is being exclusively stocked & serviced by Ascent Decor. Over the years, PT has been recognized as one of the most popular international brands in India. It has the treasures of unparalleled creativity in its widest range of prints. PT makes a statement with Bold colorful designs as well as subtle soft ever appealing patterns.

Fabric Engine:
A value-for-money brand aims to blend creativity & economy to make its collections attractive as well as affordable so that it can reach out to customers from all walks of life to fulfilling their household furnishing needs. To say in a few words, FE brings THE CLASS TO THE MASSES.
Vaneli :
Vaneli is a new acquisition by Ascent Decor to compliment other brands in the group with something new and something specific. Vaneli pitches in predominantly as a mid-segment designer brand. Vaneli covers the entire spectrum of furnishing fabrics and coordinated collections involving plains, textures, jacquards, embroideries, prints, and sheers.
Antaarya:
timeless texture & plains: Antarya is aimed as a new weapon in your armory. A gallery of timeless textures and plains in vivid colour and qualities curated into colour schemes comprising 7 books covering 600+ SKUs to cater to all segments of drapery and upholstery.
Rosara Home:
Effortlessly bringing joy and life into a room with this vibrant treatment of Haute Couture Textiles. Rosara Home is an Ascent Décor's undertaking brand for made-ups for the Indian domestic market with an omnichannel approach. Rosara offers a unique standard of Design & Quality in the ready-made & Made to Measure space. Our State-of-the-art in-house manufacturing facilities along with our talented team of Designers and Weavers come together to conceptualize and create one of a kind products for our discerning customers.

About Ascent Decor Private Limited –
Ascent Décor Pvt Ltd is amongst the leading home furnishing fabric manufacturers in India. Founded in 2012, it has become a single source of fabrics that can cater to all ranges from high end niche products, mid segment products, as well as value line economical range for both domestic and international markets. The brand is an amalgamation of six powerful brands across the spectrum of furnishing fabrics. Ascent Decor is led by the four directors who have been working in a powerful synergy for years. Mr Gaurav Sureka, Mr Ramachandra Shastry, Mr. Farook Syed & Mr. Mukarram Syed are all hands on in the business and have experience back up of over 2 decades each in the home furnishing textile line and have led the company to be a reckoning force in the industry in a remarkably short period of time.
Ascent Decor marks its 10th year anniversary and 100 crore mark with a celebration with a starry evening will be held on 2nd September at Shangri La, Bangalore.