Tamaraa by Tahani is synonymous with vibrant hand-made embroidery entwined with threads and floral shapes that together stands out as a colony in its most natural form. After three exciting years in the industry, fashion designer Tahani Manaquib decided to welcome the new year with an amazing adventure – her first flagship store! and what better place than her hometown – the historic city of Indore. Deriving inspiration from the beauty of nature, the designer's luxury brand store is a culmination of natural abstract elements and a geometric kaleidoscope.
"Indore is very close to my heart. Apart from being my home town, Indore is a place that offers the best of both worlds – the culture and history of the past and the globalization of the present. Hence, it made perfect sense to have my store here.", says Tahani Manaquib, the founder and designer at Tamaraa by Tahani.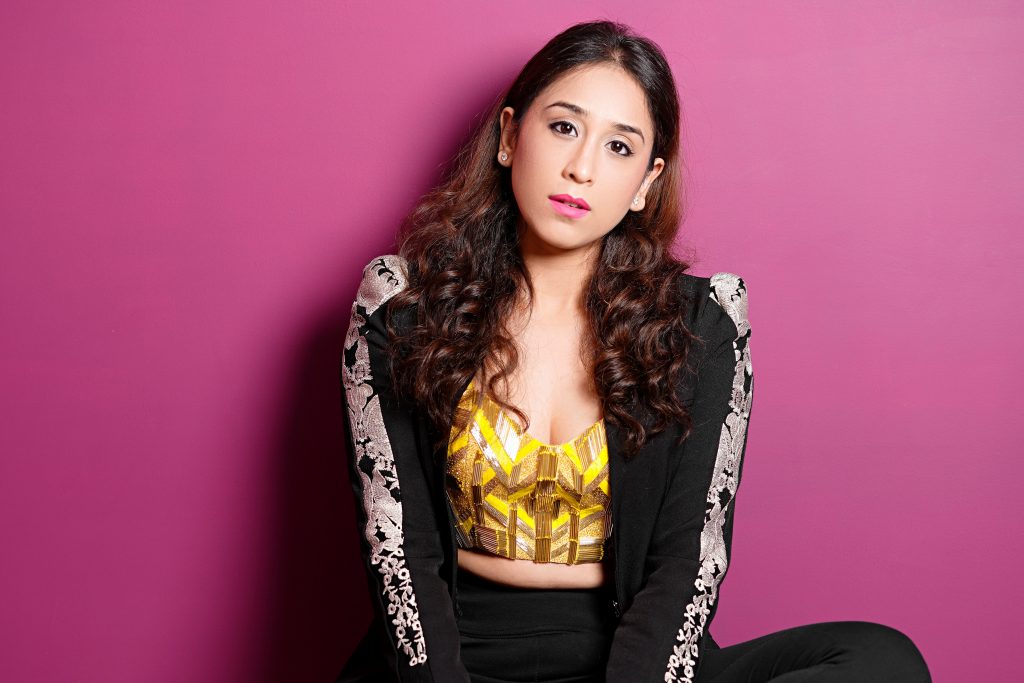 The Tamaraa by Tahani store would also be Indore's first designer store, the perfect luxury destination for patrons to find their dream outfits whether it be traditional, modern or contemporary. With a beautiful domed entry to the space, the entire ambiance is aimed to be calm and serene, creating a peaceful yet dynamic environment. The floors have geometric patterns that flawlessly contrast the accent wall with statement embroidery – a representation of the brand's technical finesse and potential. Adding to the nature-inspired decor, the mood lighting elevates the ambiance even further. The mint and white walls complement the rose gold fixtures, while the floral installations add the natural element most subtly. Neha and Sonam Sahani, the interior designers for the store have fabulously incorporated the abstract elements with the nature-inspired corners of the store giving it a picturesque view.
The Tamaraa by Tahani store will house a curated collection of the brand's couture and pret collection crafted with exquisite craftsmanship using the best of our country's embroidery and generation old techniques. The brand aims to emphasize on the client service including a complete end to end experience to ensure the best of service and attention to their couture needs. The store has a designated area for bridal appointments which ensures undivided attention to the bride and family."Our store is going to be Indore's first luxury outlet and we aim to give our clientele a one-of-a-kind service that will elevate their shopping experience heaps more!"- Tahani Manaquib, Founder Tamaraa by Tahani
An avid traveller herself, Tahani finds geometric patterns and abstract elements amusing. Her latest trip to the Grand Sheikh Zayed Mosque in the UAE inspired the brand's wedding couture collection 'Aabroo'. The collection dives deep into culture, tradition, and craftsmanship, a magical culmination of design, art, and architecture. Find yourself mesmerized with the enchanting collection during the launch of the Tamaraa by Tahani's flagship store.