A top trend this winter is plush multiuse throws. Winter comes with the comfort of wearing thick woollens that make you feel super comfortable. It's only in winter where you can be carefree and hide what you're wearing under a big ol' hoodie. But why hide when you can flaunt? Winter wear is cute and cosy and it isn't right to let an old sweater take the glamour away from your outfit. In such situations, throws work best. They are designed in a way to compliment your outfit and amp your style. Plus you get to be cuddled in it throughout the day. It's like having a comfy mini blanket with you at all times and of course throw in a cup of hot cocoa and toasted marshmallows to give you that X'massy feel
Read on as we introduce you to four of the cosiest throws from Script by Godrej & Boyce that are guaranteed to provide comfort, warmth and style with this winter:
Beige Wrap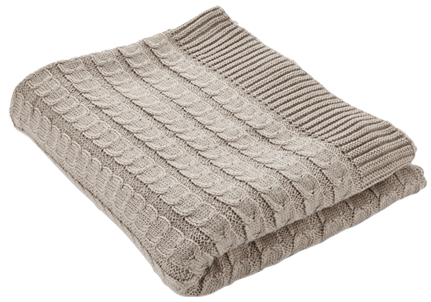 The Wrap Throw in Beige adds the perfect contrast to the dark tones this winter. More so it compliments your space. The texture and the triangular knitting pattern of the throw add the much-needed character to your space. You can also pair it with floral and pastel to style your space or outfit. It is made up of sturdy acrylic yarn which ensures that the Wrap Throw is durable, resistant and long-lasting.
Cosy Comfort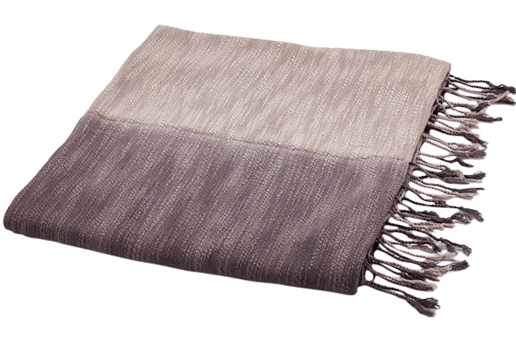 The Murk throw is highly aesthetic thanks to its ombre effect. Its two-toned shade of grey goes well with bold colours like red and yellow. It can be paired with quirky designs and prints to balance the look add appeal to it. If used as a throw on a sofa or a bed it's monochromatic tone adds sophistication to your home. The most important part is that it isn't chunky as other throws but does provide the same amount of comfort. While pairing it with winter outfits the tassels of the throw add an element of quirk to the look.
Pretty Pink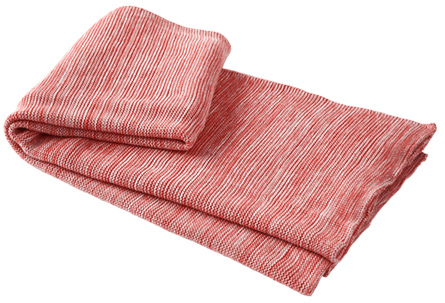 The Ruby Throw in Pink can be matched well with your daybed, futon or with the cushions on your sofa. It surely makes the room look more inviting with its pretty pink colour. It is made with select cotton fibre and its lovely colour elevates your home in terms of elegance and style. Use it to snuggle up during a movie marathon or whilst reading your favourite book.
Festive Throw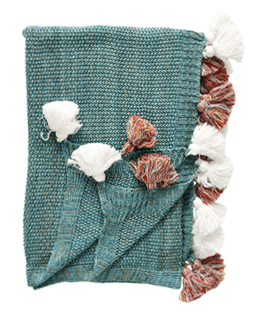 Festive colours are a must buy during winter. Getting your hands on red's, greens and whites are simple when it comes to décor but finding an appealing throw in this colour can be tricky. With the Lush Throw- Green you have a beautiful textured pattern and a multicoloured tone throw that acts as a statement piece during the festive season. It is made from a breathable and durable yarn to make it long- lasting. It's attracting large tassels are the highlight of this throw.