Every day, we see women are growing strong and powerful day by day. From challenging gender norms to saving themselves, they have been fighting to make the world a better place to live. Parents are the main reason behind their children's brave personality. They build core values and beliefs in their children, especially daughters from a young age. Fathers themselves have been brought up in a world subjugated by patriarchy, and thus it takes a special kind of superpower for fathers to stand up against society's preconceptions and stand with their daughters through every choice they make in every step of their life.
A father is the most special person in every girl's life. He is the superhero of his daughter. A father supports his daughter like a pillar to help her achieve her dreams and goals. A father who believes in his daughter and allows her the freedom to decide and choose what's best for her, especially during the time of his daughter's wedding is truly rare.
This Father's Day, platinum jewelry brings to you a perfect choice to shower love and gratitude to celebrate the special man in your life. A rare gift, something as rare as his bravery and strength. Gift your father a statement platinum jewellery piece to rejoice the precious bond your share with him. One of the scarcest metals on earth, platinum is the perfect choice to express love and gratitude to your father who has been your supervisory strength through all of life's ups and downs, special moments and milestones.
Platinum Collection
Choose from a collection of designs from men's platinum collection from Platinum jewellery for men which includes bold, understated, and classic designs of platinum bracelets and chains. The spectacular collection is made keeping in mind the modern man who represents progressive standards. The designs are enthused by geometrical figures and patterns. From classic chains to rings and bracelets, each piece is designed to suit the sensibilities of a discerning man like your father.
Availability
Top sellers have a platinum counter at their stores. Please visit – www.preciousplatinum.in to get more information on designs and trace a platinum authorised vendor nearby.
Essenza Di Wills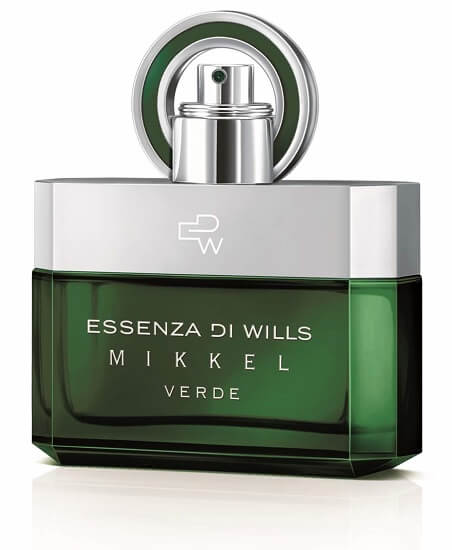 Father's Day being around the corner, we have also come up with another perfect and ideal gifting option for your superhero father. Essenza Di Wills, variety of good perfumes manufactured in France, presents to you an innovative masculine fragrance – Mikkel Verde. Offered in a handsome wrapping, this strong and magnetic evening-wear perfume has been designed exclusively for a fascinating explorer on a pursuit to reconnect with nature. Strong yet stylish, sensual yet sophisticated, the beautiful notes of Mikkel Verde bring together the human wish to explore, get lost and be found again afresh!
MIKKEL VERDE personifies the symbol of life and revels the convergence of true elements; the depth of water, the massive escapade of air, and the dark warmth of the woods. Packed with glittering citrus accents and mineral notes of flint, these new scent mixtures are together to create subtlety in a bottle. Get ready to explore this new masculine fragrance that is idyllic for every occasion.
MRP: INR 3950 for 75ml
Availability
In line with the brand attitude and its exclusiveness, the choice is available across Wills Lifestyle stores and top ITC hotels in India. It is also available on Amazon and select Health and Glow outlets.
Happy Father's Day!