Globally the season of spring is signified for bringing with it a sense of rejuvenation and coming back to life after the winter. However, in the vast nation of India, where the climate has only three main seasons (winter, summer, and monsoon), spring is largely based on Vedic astrology and a season on the Hindu calendar rather than a change in weather. The vernal equinox on March 20 or 21, which marks the beginning of spring in the northern hemisphere, occurs midway through Vasant. One of the most popular festival celebrated in spring is 'Holi'.This festival is one of the best known outside of India, and it is often referred to as the Festival of Colors. People celebrate by joyously throwing colored powder on each other and squirting each other with water guns. At the end of the day, everyone is covered in a brightly colored mixture. A festival of Colors and love is incomplete without music. Singing sensation and popular painter Soumita Saha released a beautiful rendition of a Traditional Dadra 'Rangi Saari Gulabi Chunariya' this this 'Holi'.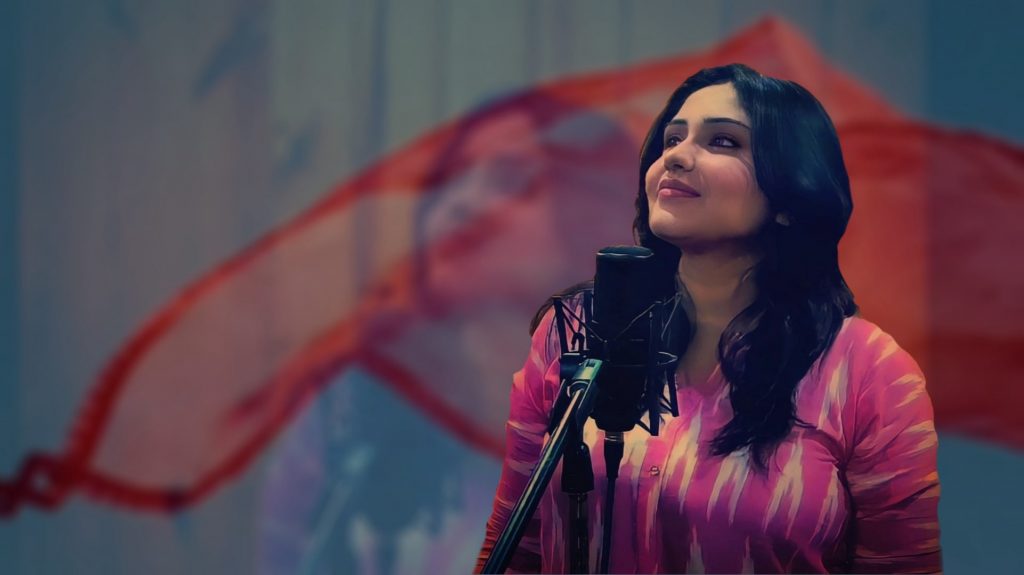 Dadra is a light classical vocal form in Hindustani classical music, mostly performed in Agra and in Bundelkhand region. It was originally accompanied by dadra tala (from where the term for the genre was borrowed), but later dadra compositions are often found in other light talas such as keherwa.
Rangi Saari Gulabi Chunariya is a love song full of Romance, love, gesture of sweet mischief and youthful spirits. Soumita Saha's rendition of the song is soft fusion of traditional and blues.
"Rangi Saari Gulabi Chunariya" published by Melotunes Records, the song is streaming on all music streaming platforms like Spotify, JioSaavn, Resso, Amazon Prime Music, Deezer etc. The Music Video has been published from Melotunes official YouTube channel.
About song Soumita adds " My rendition of Rangi Saari Gulabi Chunariya is a soft fusion the didn't disturb the flow of dadra much. I am optimistic about this song, Audience will judge the rest".