Whether it's personal or professional, Priyanka Chopra never misses a single chance to praise and show loads of love to American singer husband Nick Jonas. Recently, the desi girl took to Instagram where she shared pictures from the celebration of the premiere of Jonas Brother's documentary titled Chasing Happiness. In the picture, we can see the couple in love can't take their eyes off from each other. Also, she penned down a heart-warming message for Nick saying, 'I'm so proud.. Last night was a another testament of how incredible your bond is as a family.. @jonasbrothers I love you all and am so proud  #chasinghappiness on @amazonprimevideo  @nickjonas @joejonas @kevinjonas team @philymack and @johnlloydtaylor you crushed it!'.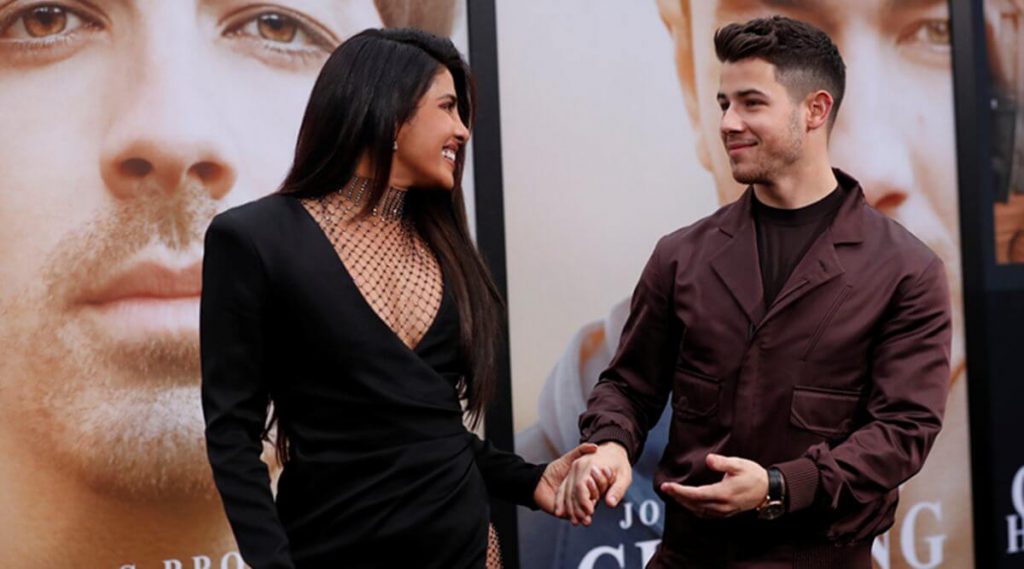 In one of the picture Priyanka Chopra is also seen pointing her finger in the nose of Nick Jonas poster to which an Indian stand-up comedian Tanmay Bhat took a dig at her saying, 'Yes but why are you putting your finger in his nose?'. The documentary featuring Nick, Kevin and Joe is streaming on Amazon Prime Video now.
On the other side, Nick Jonas also shared couple of pictures with Priyanka Chopra and with his brothers from the event. While the boys were looking dapper in suits, Priyanka Chopra looks stunning in long sleeved black net dress.
He writes, 'I am so grateful for our journey together. The good the bad and the ugly. All of it helped us grow closer together. Stronger every day. I love my brothers with all my heart. #chasinghappiness out now on @amazonprimevideo'.
Don't they look perfect with each other?