This may seem like a simple wish on May 9th, 2021, but for a mother it means the world to her. With the pandemic and lockdown in action, moms all across are ensuring the lockdown doesn't take a toll on them and their children. From spending ample amount of time with their kids to exploring different tenets of motherhood, the journey seems like an adventure for all mothers out there.
On Mother's Day, fashion designers- Sarika Kakrania (Pink City), Saloni Panwar (Gulabo Jaipur), Karishma Mehra (Joolry), Ayushi Kanoi Gupta (Lovetobag) and Prerna Rajpal (AMARIS) share some sweet lockdown memories of 2020 and how Mother's Day in 2021 is looking for them.
Motherhood demands you to rise above every challenge: Sarika Kakrania (Pink City)
Being a full-time working mom, Sarika Kakarnia, founder of label Pink City, always craved for some quality time with her kids. However, considering everyone's packed schedule, it ended up happening less than she would like. The lockdown has helped her and her kids to catch up and bond together. Sarika says, "We bonded over various things including cooking, snuggling in bed, and watching some Netflix, playing games such as cards, UNO, Sequence, taking evening strolls in our society considering anywhere outside is not safe in the current scenario. On some lucky days, we end up having heart to heart conversations which unwinds us."
According to Sarika, some days have been really hard considering the new format of working and adapting to her business to endless household chores with little to no help, constantly playing master chef to the entire family who is binging more than often due to boredom. However, Sarika believes that all of it has been absolutely worth it. "Motherhood demands you to rise above every challenge and if you asked me pre-lockdown if I could handle so much, I would say: Hell no. But life surprises us every day. As hectic as this time has been, it's been worth every sweat I broke into to get things done for my kids," expresses Sarika.
Making Memories: "My kids have been after me for years now to bring a dog home. I finally gave in to their plea and I am so glad I did. I now have a third child and the only furry one named Phoebe. I never imagined I will enjoy having her around as much as I do. Phoebe has been the best part of our family's lockdown journey, making it easier with her adorable tricks," says Sarika.
Tips on Motherhood: This lockdown is here to not only test our physical health, but also our mental and emotional strength. "Being a mom, you always have to self-inspect your energy because you need to safeguard your children's sanity. It's a complicated and confusing time for kids, who are suddenly confined at home; when that's the last thing they want to do," shares Sarika, adding, "Few things that have worked for me as a mom are living in the moment and not overthinking, practising gratitude and counting our blessings together, helping whoever we can in this tough time, teaching the kids how lucky we are to be able to do that. And most importantly: staying home, staying safe and wearing a mask whenever we have to step out for essentials."
We must communicate with our kids just to see how they are taking this lockdown: Saloni Panwar (Gulabo Jaipur)
For new mom Saloni Panwar, founder of Gulabo Jaipur, this is her first Mother's Day. "The lockdown with my baby boy has been great but tiring for sure. I spend most of my day with him or around him or doing something for him," says Saloni Panwar. While motherhood is new for Panwar, she shares that she is learning at every step. She says, "Like at night, when I want to sleep, he wants to play and during the day when I have time to play with him, he sleeps. My day quickly goes by when I am with him."
Making Memories: The 3 am play time is my favourite. Though I am sleepy, he is most active and playful at the time. These moments make for great memories and stories to share with my son in the future.
Tips on Motherhood: "Since I am a new mom, I don't have as many tips for all the lovely mothers out there. But I would say keep your kid busy. Make sure they are doing something that stimulates their brain. We must communicate with our kids just to see how they are taking this lockdown and make sure they feel loved and protected," shares Panwar.
My daughter understands to wait around when I am on work calls: Ayushi Kanoi Gupta (Lovetobag)
Since the advent of the first lockdown, Ayushi Kanoi Gupta, founder of Lovetobag, started consciously planning productive everyday activities for her little one. "Every day I set aside some time for organising activities, sourcing materials such as art and craft books, activity books etc. and even planning out her schedule," says Gupta, adding, "Fortunately, I have great help at home, without whom I couldn't have kept my tiny tot on her toes. I spend some time with my Help to educate her about the various activities I plan for my daughter. Ultimately, it is a learning opportunity for my Help, who can now write her ABCs like a real boss."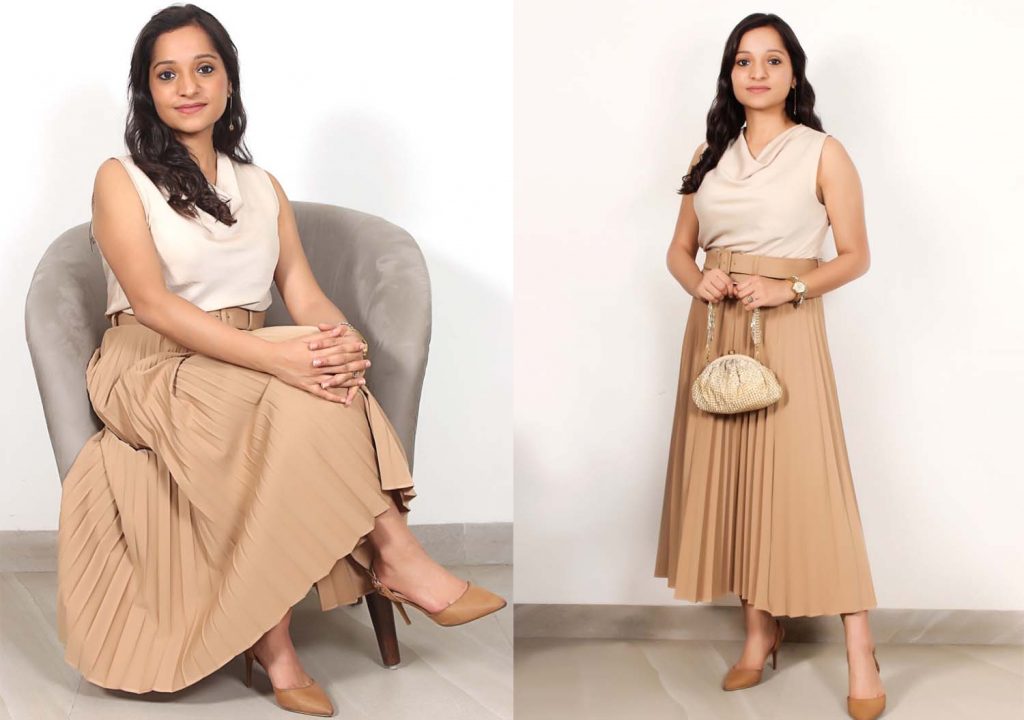 Making Memories: According to Ayushi Kanoi Gupta the one time when the COVID-19 surge began, she was in an absolute dilemma on how to go about my work-life and business. "I had absolutely no clue as to what to do and was stressed and anxiously walking around the house. My tiny toddler comes running to me and starts singing the song "Oh Beta Ji, kismat ki hawa kabhi naram, kabhi garam" out loud and out of nowhere. This caught me off guard and I just couldn't digest the coincidence of the lyrical meaning and of course the situation I was in (She learned the song off Alexa)," shares Ayushi Kanoi Gupta
Tips on Motherhood: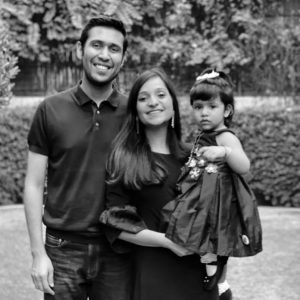 According to Ayushi everyday, her daughter is on an exploration mode, finding something or the other. For mommy's out there, this could be your situation too, so curate a routine for her so it sets a structure for both of you. "My daughter understands to wait around when I am on work calls or when I am in a meeting. So, it has been a real breeze for me during the lockdown," says Ayushi Kanoi Gupta, adding, "A staple part of our everyday routine has always been spending time during her bath time and before her bedtime to discuss how our day was and of course, reading her favourite books."
My kids always make a card for me on Mother's Day: Karishma Mehra (Joolry)
For Karishma Mehra, founder of Joolry, the lockdown has been a boon for her as she gets time to spend with her kids. "My kids always make a card for me on Mother's Day. I feel the lockdown has been more special as far as spending time with kids is concerned. So, every day has been great as I have them around," says Karishma Mehra.
Making Memories:
"Recently, my son ordered something I wanted from Amazon and paid for it from his piggy bank. That gesture really touched me," says Karishma Mehra.
Tips on Motherhood: The one and only tip Karishma suggests is to feed the kids what they like to eat.
It's a challenge to keep the family protected from all the gloom around us: Prerna Rajpal
For Prerna Rajpal, founder of Amaris, motherhood in the lockdown has been a breeze as well as has been tough on her. A mother to a 11-year-old boy, while the lockdown gave her ample time to spend time with her son it also challenged her at every step. "The entire family was affected with COVID-19 last month. So currently, the lockdown is a mix of managing post COVID side effects and channelising their energy by bonding over indoor board games, movies, baking and lots more," shares Prerna Rajpal, adding, "While we get tons of time together, it's also a challenge to keep them protected from all the gloom and doom happening all around us and not let them get adversely affected."
Making Memories:
Getting her first family picture together after beating COVID-19 is what Prerna Rajpal adores and cherishes the most. "After we recovered from COVID-19, we decided to celebrate being alive. The family picture we took together represents our safe recovery and being together in these tough times. It also reminds us that there is a lot to be grateful for," expresses Prerna.
Tips on Motherhood:
Prerna Rajpal mentions a number of activities that can help break the monotony in your child's life during the lockdown. Prerna suggests learning a new skill including taekwondo, musical instrument, robotics, language etc. "Encourage play dates over zoom calls (they miss their friends tremendously), watch light-hearted movies and TV series together. Don't expose them to a lot of breaking news that TV channels are currently playing and let them enjoy and take it easy," says Prerna, adding, "Don't over structure every free minute and don't set up too many rules."