The Lexus flagship model gets high-end upgrades offering bold choices to its discerning guests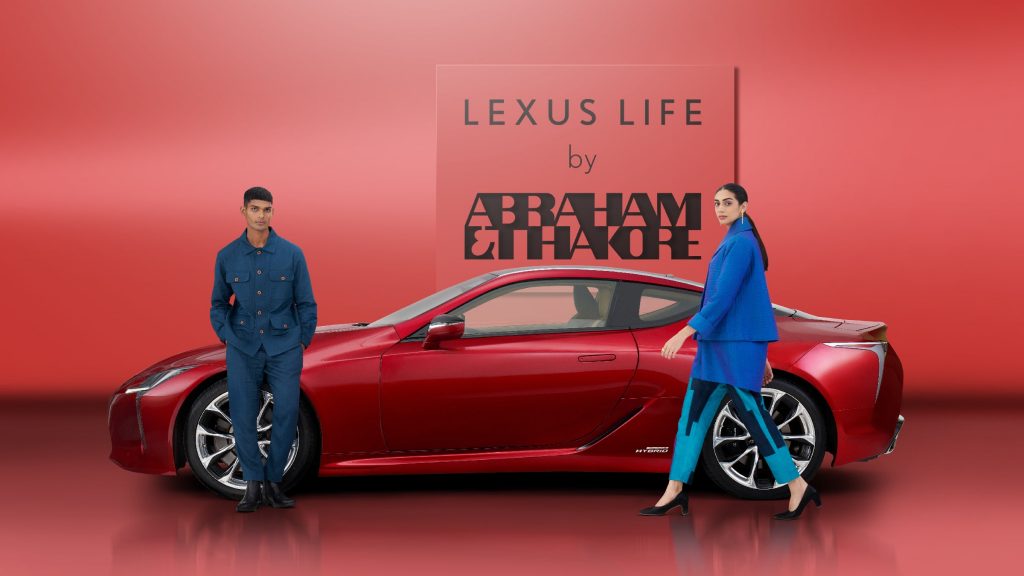 Committed to delivering exceptional customer experiences and seen as a luxury lifestyle partner, Lexus has embarked on a collaborative journey with renowned designers Abraham & Thakore to pursue luxury that is personal & conscious. The lifestyle luxury brand has teamed up with the masters of minimalism – Abraham & Thakore to release limited edition jackets featuring custom designs inspired by Lexus. Designed based on the Lexus philosophy, the collaboration compliments the Lexus style and its purpose as a luxury lifestyle brand in India.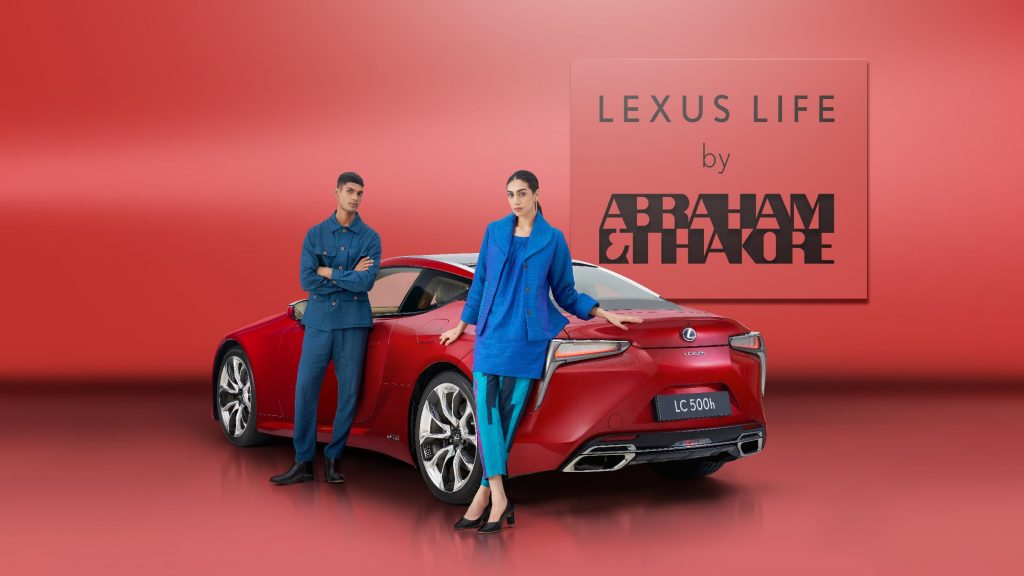 Akin to the design philosophy of the new LC, the Abraham & Thakore capsule collection as aptly titled Lexus Life, symbolizes the luxury of craft, the sustainability of design, the beauty of the handmade, and is in line with Lexus' Omotenashi principles of luxury and fulfilling guest needs.
The menswear range is a striking Lexus electrified jacket quilted using Trapunto technique – layers of tabby silk are stitched together to create a layered, tone-on-tone effect. The corozo buttons are made from the nut of a palm tree and are akin to 'vegetable ivory'. The womenswear is a majestic Lexus electrified puffer jacket, featuring a contrast stitch. Quilted in pure shot silk, the jacket's light weight viscose lining keeps one warm and comfortable. The collection features Abraham & Thakore's signature touches in a design sensibility that is thoughtful and inspired by traditional craftsmanship.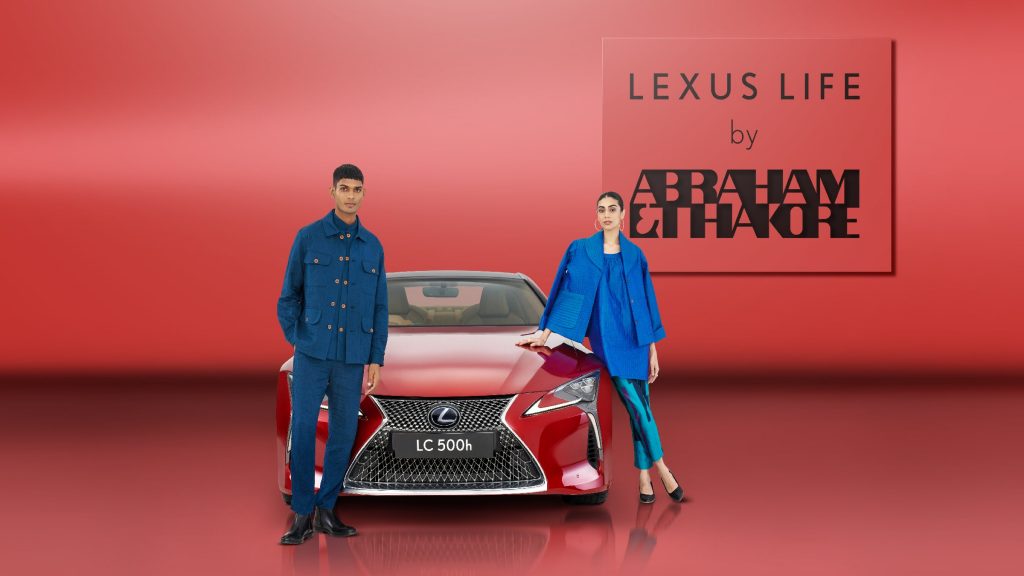 Commenting on the new range, Mr. David Abraham & Mr. Rakesh Thakore said, "Lexus Life by Abraham & Thakore is about the luxury of craft, the sustainability of design and the beauty of hand. The design language of brand Lexus matches the DNA of Abraham & Thakore that is understated, bold, luxurious and humble. We are happy to see the start of an exciting journey together towards making luxury personal".
Also sharing his views on the collaboration and the latest offering from Lexus in India, Mr. Naveen Soni, President, Lexus India said, 'As a conscious lifestyle luxury brand, we are always open to working with like-minded brands and individuals who believe in crafting amazing experiences for a better tomorrow. We are proud to partner with Abraham & Thakore who are bringing their own creative aesthetic to reflect contemporary yet non-conforming fashion and sustainability that is synonymous with both the brands. Both Lexus and A&T believe that real luxury lies in specially crafted products in limited numbers of high quality and this collection is no exception.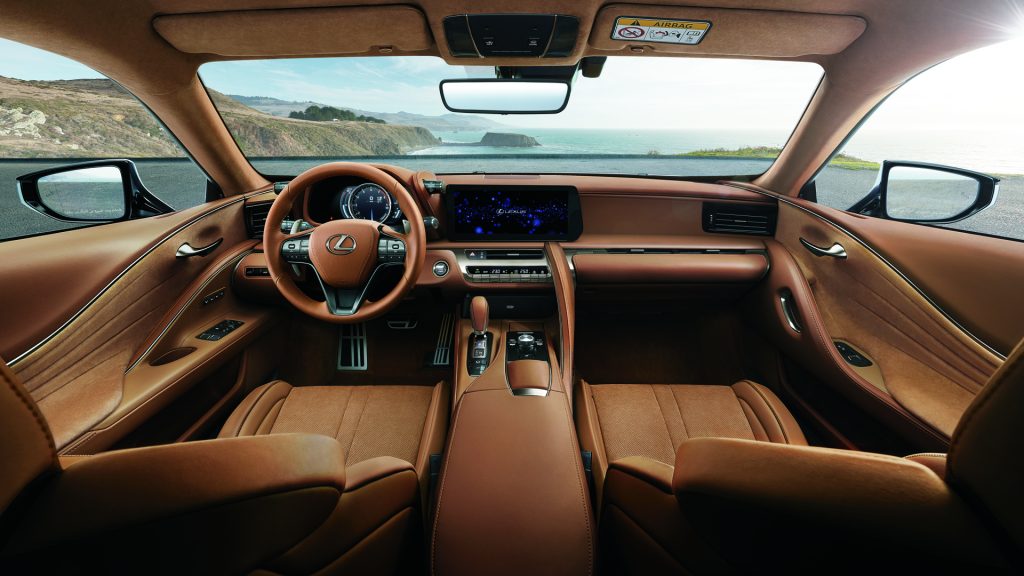 The transition to the new model of LC 500h is in sync with our commitment to designing products that offer unparalleled comfort and superior performance to our discerning guests. I am confident that the new enhanced LC will surely catch the imagination of our luxury consumers with newer technology and design upgrades', he added.
The new Lexus LC 500h gets distinct enhancements to further up its lifestyle quotient. From changes ranging from an all-new Instrument Panel to the layout of the Center Console, the enhancements in the new LC have been made considering its usability and comfort. The bold & high-end upgrades in the Lexus flagship LC 500h comprise of:
• Instrument Panel/ Display shape changed: A 12.3-inch-wide touch-screen display (21CY multimedia) has been adopted, and the display position has been moved 86 mm toward the rear of vehicle to allow natural touchscreen operation.
• Centre Console Switch Layout: Switches arranged in a longitudinal layout, enhancing usability.
• Ornamentation of passenger side instrument panel: The passenger side ornamentation panel has been unified with the instrument panel upholstery, emphasizing the horizontal design theme.
• Grill holding: A shape integrating the camera cover has been used for a more compact size
• All new super gloss black metallic alloy wheel design with 3D machined finish
The new Lexus LC 500h, a 4-seater Luxury Coupe, is priced at INR 2.39cr in India.
Lexus will eventually expand its luxury lifestyle merchandise collection down the line. For more information on the Lexus Life by Abraham & Thakore collection, please enquire at your nearest Lexus Guest Experience Centre.
ABOUT LEXUS
Lexus launched in 1989 with a flagship sedan and a guest experience that helped define the premium automotive industry. In 1998, Lexus introduced the luxury crossover category with the launch of the Lexus RX. The luxury hybrid sales leader, Lexus delivered the world's first luxury hybrid and has since sold over 2 million hybrid vehicles. Since its debut in India in March 2017, Lexus has aimed to craft a better tomorrow and redefine luxury in the world's fastest-growing major economy. The brand strives to consistently deliver exceptional design and quality to the discerning Indian guest with a portfolio of 6 vehicles, 5 of which are self-charging hybrid electric vehicles. In 2020, Lexus' presence in the Indian market was further strengthened with the introduction of its first locally produced model, ES 300h. A global luxury automotive brand with an unwavering commitment to bold, uncompromising design, exceptional craftsmanship, and exhilarating performance, Lexus has developed its lineup to meet the needs of the next generation of global luxury guests and is currently available in over 90 countries worldwide. Lexus associates/team members across the world are dedicated to crafting amazing experiences that are uniquely Lexus, and that excite and change the world.
ABOUT ABRAHAM & THAKORE
Abraham & Thakore is one of the India's most successful and respected design resources for fashion and accessories. The design label was initially established in 1992, by David Abraham and Rakesh Thakore, graduates of the National Institute of Design, Ahmedabad who were later joined by Kevin Nigli, a design graduate of NIFT, New Delhi. The brand was initially launched with a handmade collection of scarves and kimonos, in exclusive stores in London and in Europe, as stores like The Conran Shop, Browns, Liberty, Selfridges and Harrods in London and Le Bon Marche in Paris started carrying the Abraham & Thakore collections.
The label is known to craft contemporary yet non-conforming fashion that lasts seasons. The design sensibility is low key with a strong respect for material, form and craft and reflects the way we live in urban India, creating fashion and textiles rooted in our Indian identity yet with a contemporary and international take. In a consumer world of mass-produced fast fashion, Abraham & Thakore reiterates the belief that real luxury lies in specially crafted products in limited numbers of high quality.
Website: www.lexusindia.co.in
Facebook:@LexusIndia
Instagram:@lexus_india