Kingfisher – The King of Good Times, presented to all football enthusiasts a once in a lifetime opportunity to live their dream at the 'Kingfisher Shootout' Season 1, which took place today, at Orion Mall, Bengaluru. Taking the football frenzy and excitement forward, Kingfisher offered selected lucky fans a chance to play penalty shootout with their favourite footballers – Sunil Chhetri, Gurpreet Singh Sandhu, and Raphael Augusto from the Bengaluru FC team.
Fans witnessed the three favourites in action with their best strikes and defence skill over a penalty shootout match. 16 winners were selected through an online contest which ran across the Kingfisher World's social media handles. Followers were asked to curate their own chant to support Bengaluru Football Club, and the lucky winners received a chance to meet and play with the footballers. Some winners were also selected through on-ground activities. The winners from the shootout got a golden chance to win tickets for the next home match of Bengaluru Football Club team. The huge crowd that gathered at the venue were seen cheering and chanting for both the players and the winners.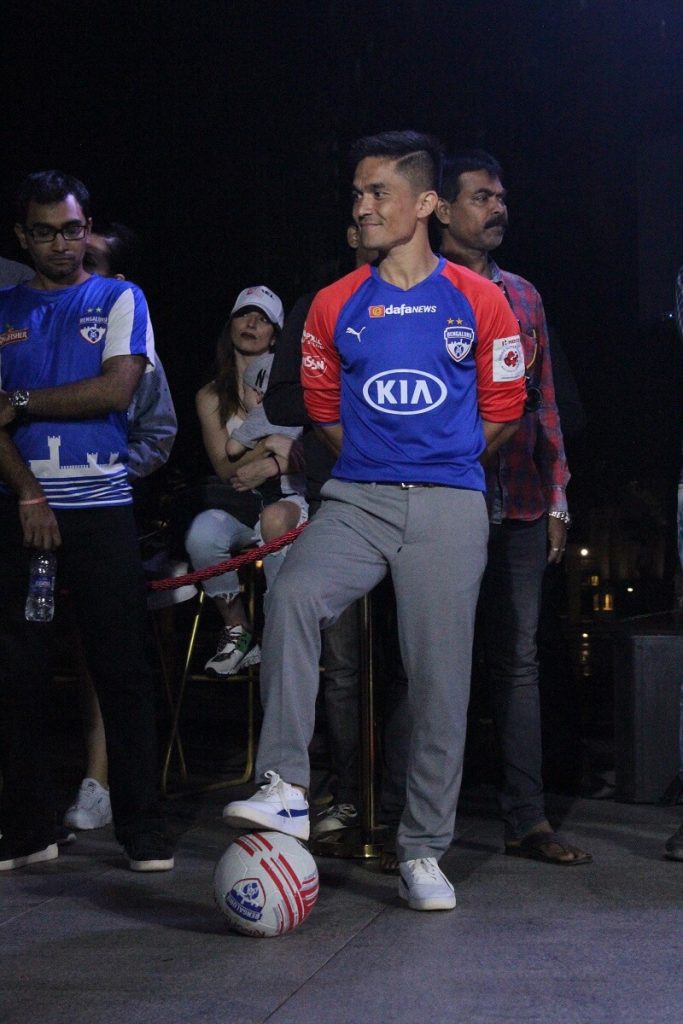 Commenting on the occasion Mr Gurpreet Singh, Head Marketing, UBL said "Kingfisher has a long-standing association with the defending champions of ISL, Bengaluru FC. The army in blue are seen to have the most enthusiastic football followers, and in the spirit of Good Times, Kingfisher is thrilled to connect fans with the players through The Kingfisher Shootout event. The event is an opportunity for fans to get real-time experience through engaging in a game of shoot-out with the players themselves."
The players were seen displaying their finest football skills and having a delightful time with the crowd in Bengaluru. The 'Kingfisher Shootout' has received an overwhelming response with a huge turnout.