An epitome of functionality, this reversible leather belt is a versatile and chic statement piece. With black finish on one side and tan brown on the other, it can be styled with different looks including dresses, jumpsuits and saris, amongst others.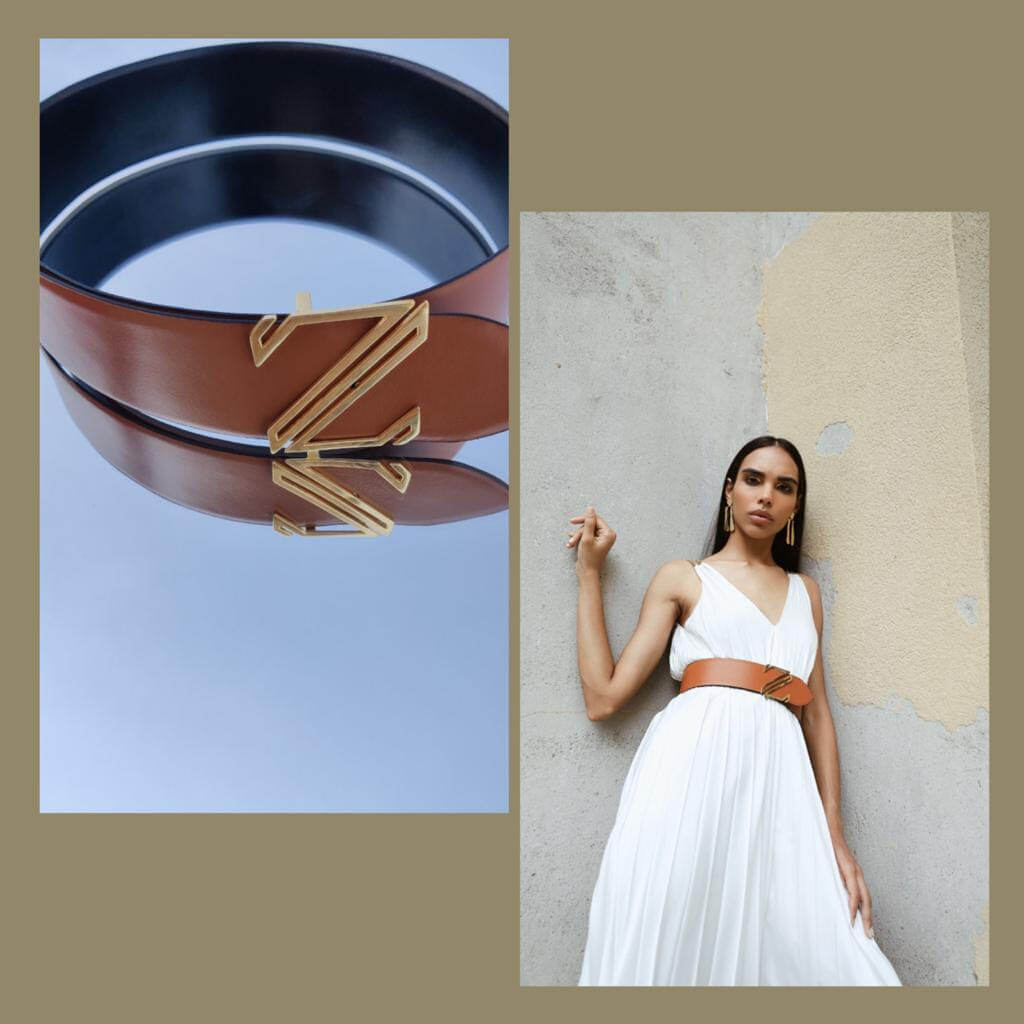 The broad and adjustable belt – adds structure to flowing silhouettes giving you the perfect hourglass shape. The Z brass buckle is intricately designed and crafted to give your look a detailed finishing touch.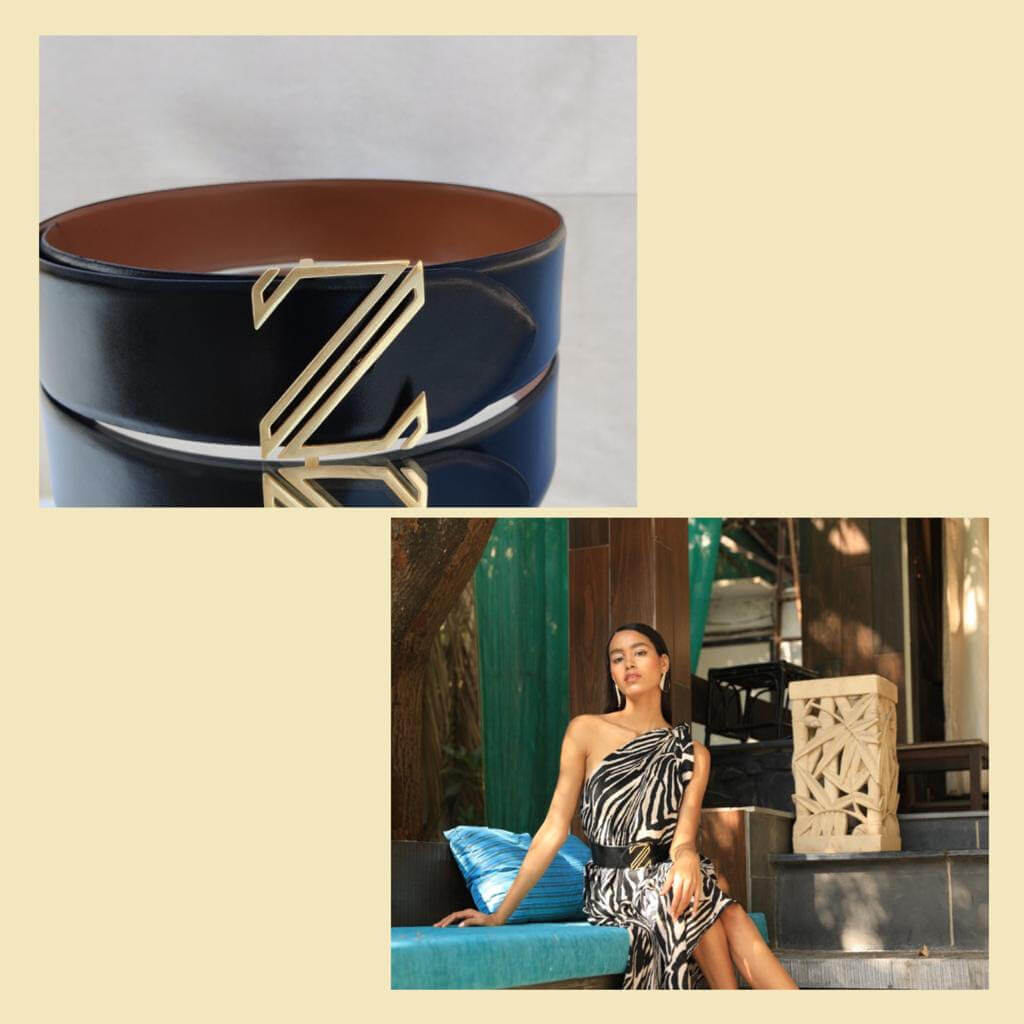 Composition: Leather and Brass
Price: 7,200 (inclusive of taxes)
ZWAAN By Tanvi Sawlani
Tanvi Sawlani, a Graduate from National Institute of Fashion Technology (NIFT) Gandhinagar, founded ZWAAN with the objective to cater to the occasion wear segment with western silhouettes, bringing her love for drapes in her designs. She appreciates simplicity and functionality and aims at creating a lifestyle brand that is driven by the idea of designing classics that be re-worn, increasing the life of a garment and making it sustainable.
ZWAAN, the dutch word for "Swan", symbolises grace and elegance. It was founded in 2016 with a vision of creating minimalistic and timeless evening gowns for the contemporary woman. Romantic silhouettes combined with unique drapes and geometric designs characterise ZWAAN's eclectic range of Ready To Wear outfits. From sleek Jumpsuits to dreamy, elegant Ball Gowns, ZWAAN is where simplicity meets style.