#StBotanica #Bioactives #BestSellers #ParabenFree
Leveraging the power of science to extract the best from nature and natural botanics, St. Botanica masters the art of hair and skincare to offer a carefully curated range of premium hair, skin care & wellness products. Derived from nature and elevated by science, St Botanica is the perfect choice for the Indian woman wanting natural hair and skin care that delivers. Each product contains unique organic ingredients, paired with extensive research-based formulations, creating a brand that steers away from preservatives, parabens, mineral oils, synthetic colours, perfumes and so on. Carefully crafted products that are vegan, cruelty free and PETA certified, ideal for consumers who are conscious about their purchase impact.
All products from the brand are enriched with 'Bio Actives' like biotin, retinol, collagen etc. that are the most potent compounds found in natural ingredients intended to make the formulations effective, giving you desired results. While 'Naturals' is a well explored space today, with a myriad of brands in the personal care space, St. Botanica aims to focus on efficacy while having natural roots for the discerning Indian consumer.
A glimpse into the best-sellers
Moroccan Argan Hair Mask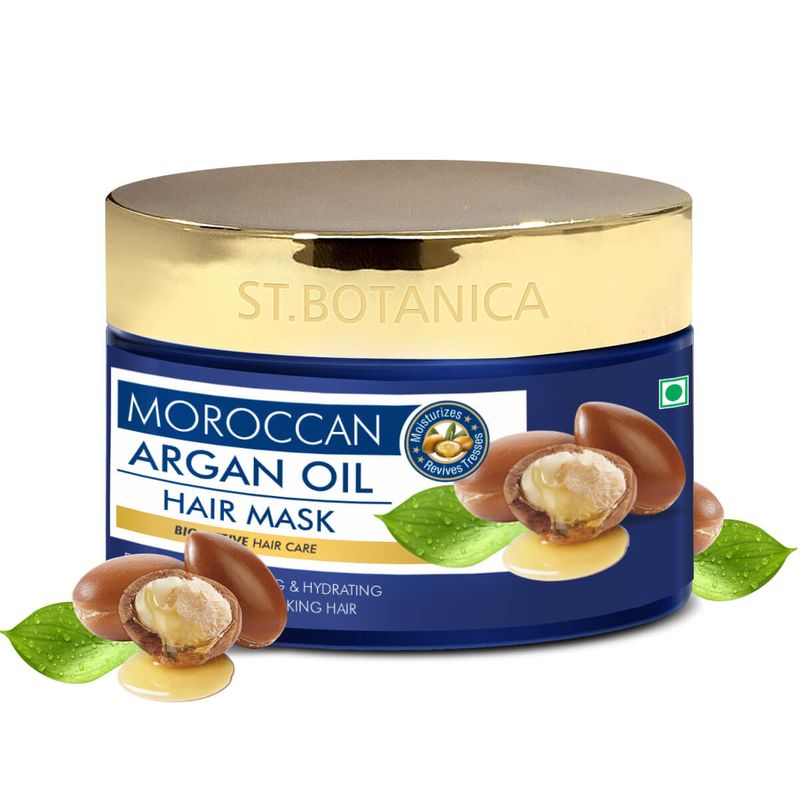 This rich moisturizing Hair Mask combines the goodness of Moroccan Argan, Oats Protein and Pro-Vitamin B5 to help lend extraordinary softness to your strands. Devoid of any harmful chemicals, this lightweight, ultra-nourishing Mask will help provide hydration and deep conditioning to the tresses. This union of the essential ingredients works from the roots to the tips to help proffer an improved texture to your mane. The high performing formula of the revitalizing hair Mask will surely leave you with gorgeously flowing hair that is softer and silkier to touch.
Quantity: 200ml
Price: INR 549
Biotin & Collagen Hair Conditioner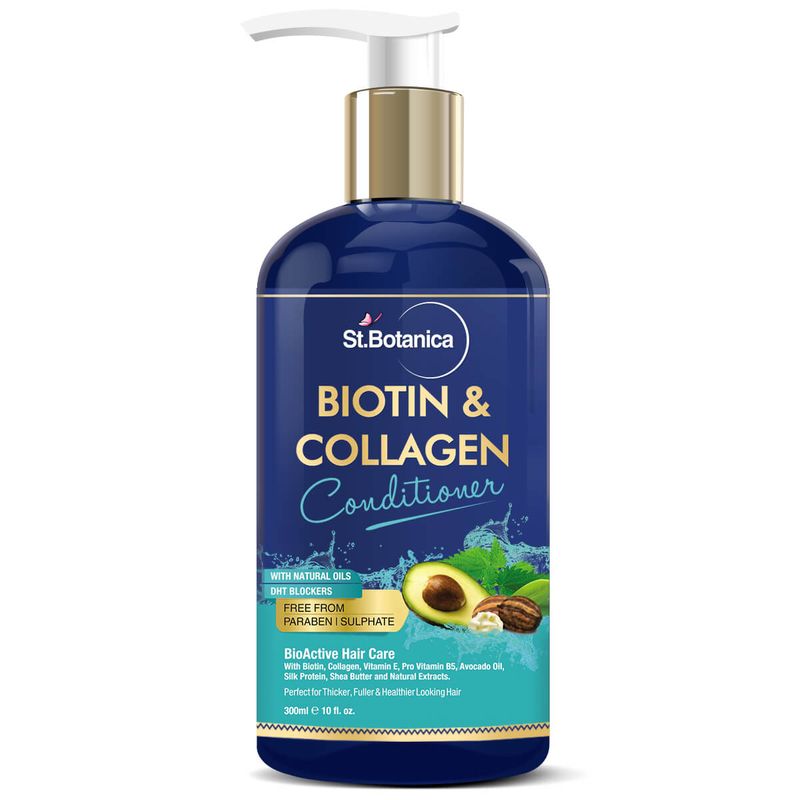 The deep conditioning product is formulated with natural oils and DHT blockers to take care of your hair. The conditioner forms a protective coating around the surface of the strand to keep it safe from harmful environmental damage. It transforms dull, dehydrated & brittle hair into smooth, manageable strands leaving you with a gorgeously flowing mane. It does not contain any harmful chemicals and can safely be incorporated into the haircare routine.
Quantity: 200ml
Price: INR 549
Pro Keratin and Argan Oil Hair Serum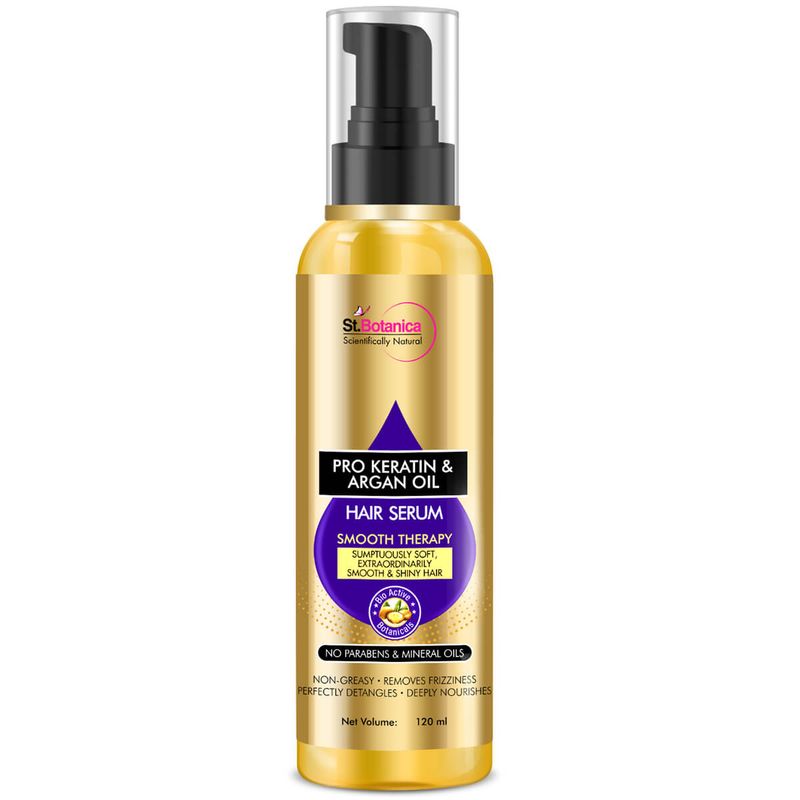 The extraordinary blend of ingredients in Pro-Keratin &Argan Oil Hair Serum is your way to softer, smoother and more glamorous hair. Keratin Protein helps protect your hair from damage and helps detangle them easily in the long run. Constant tug and stretch leaves your strands vulnerable to breakage and split ends. It is formulated to offer that extra love and care that your hair deserves. The deeply nourishing ingredients improve the overall appearance of your mane and helps them preserve elasticity in the long run. The non-greasy texture easily helps tame frizzy hair while detangling the mane. The concoction of everything essential will leave you with beautiful, healthy looking hair.
Quantity: 120ml
Price: INR 799
Ultra Nourishing Hair Shampoo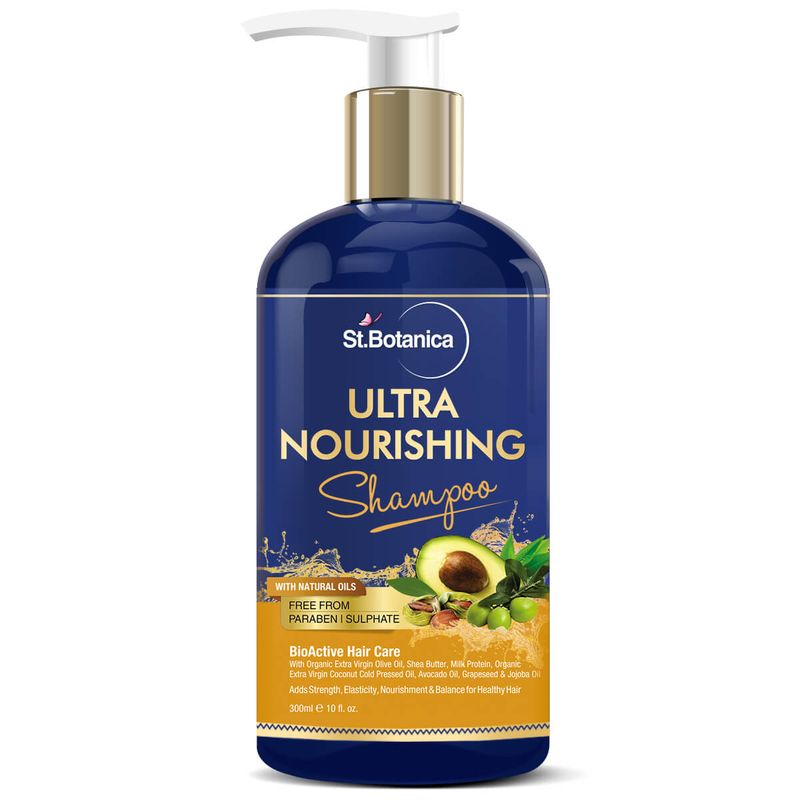 Nourish your hair and scalp with the goodness of Ultra Nourishing Hair Shampoo and add strength & elasticity to your strands. BioActive Hair Care with Olive Oil, Shea Butter, Coconut Oil & Avocado Oil will leave your hair gorgeous and lustrous. Packed with the goodness of natural oils and BioActive ingredients, this Ultra Nourishing Shampoo will feed your hair and scalp with the required moisture & hydration. In addition, it helps remove traces of impurities and residues from your strands to keep them healthy and strong in the long run. The external nourishment that the Shampoo offers improves the overall tone and texture of your mane. It will help preserve the natural shine of your hair, minimizing the damage caused by the Sun, free radicals and hair styling equipment. It helps add volume to the limp and dull strands and makes them appear healthier.
Quantity: 300ml
Price: INR 599
About the brand
At St.Botanica, we believe in perfecting the art of Skin and Hair Care by using the endowment of Science to bring out the best from Nature and Natural Botanics. St.Botanica is a quality-driven, premium brand that specializes in developing innovative products that are unique but natural in their formulations and deliver the results as promised. All our formulations are carefully formed following extensive research by a team of cosmetic scientists to create exceptional products that meet the expectations of all. We are spread across the globe with our products creating a positive impact on the lives of people in the USA, Australia, Singapore, India, and the UK.
Website: https://www.stbotanica.com
Instagram: https://www.instagram.com/stbotanica.india/