Gifting your mother on Mother's Day is a wonderful way to express your affection for her. After a rather uncertain year, let's celebrate the only role that did not get leave during the pandemic! On this Mother's Day, give your leading lady the gift of motherhood. We surely think your mother is going to love these stunning Organza Sarees and matching juttis from Shilpsutra.
Here's a curated selection of items from Shilpsutra's stunning new collection SRJAN that will make your mother look even incredible on this special day.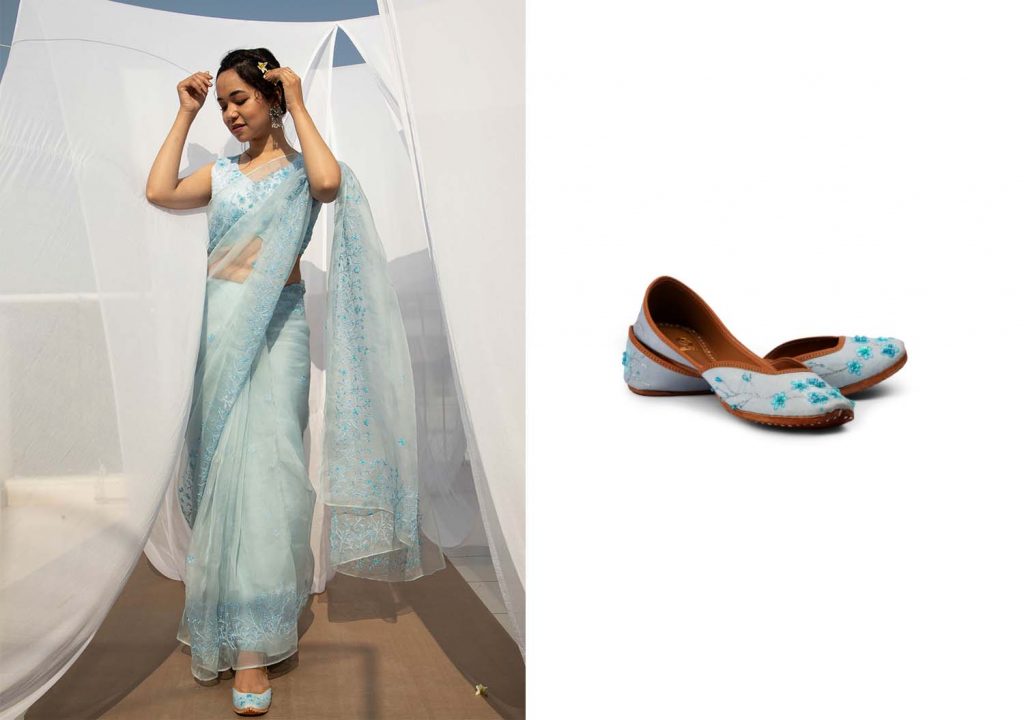 AUS
If your mother loves handwork, this lovely periwinkle blue hand-embroidered organza saree is an excellent choice for a gift. The craftsmanship is a clear representation of the best Indian art forms with a flower dreamy embroidery combined with a wildflower painted blouse on alluring silk fabric. To complete the look, pair a pastel-coloured hand-painted matching jutti.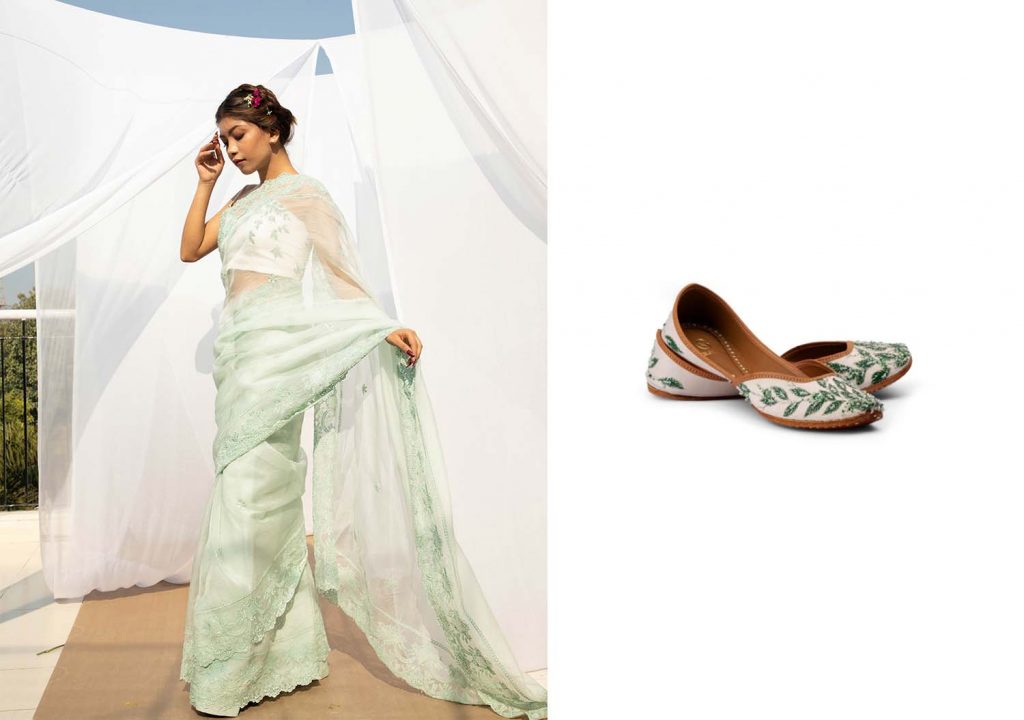 DHOOP
The use of intricate designs in the form of Resham threads on a silk organza saree has added elegance and beauty, a one-of-a-kind beautifully embroidered piece! The blouse is the same colour adorns a hand-painted fabric with embroidery. This emerald-coloured ensemble, combined with the hand-embroidered enchanting juttis, will make your mother look stunning for the occasion.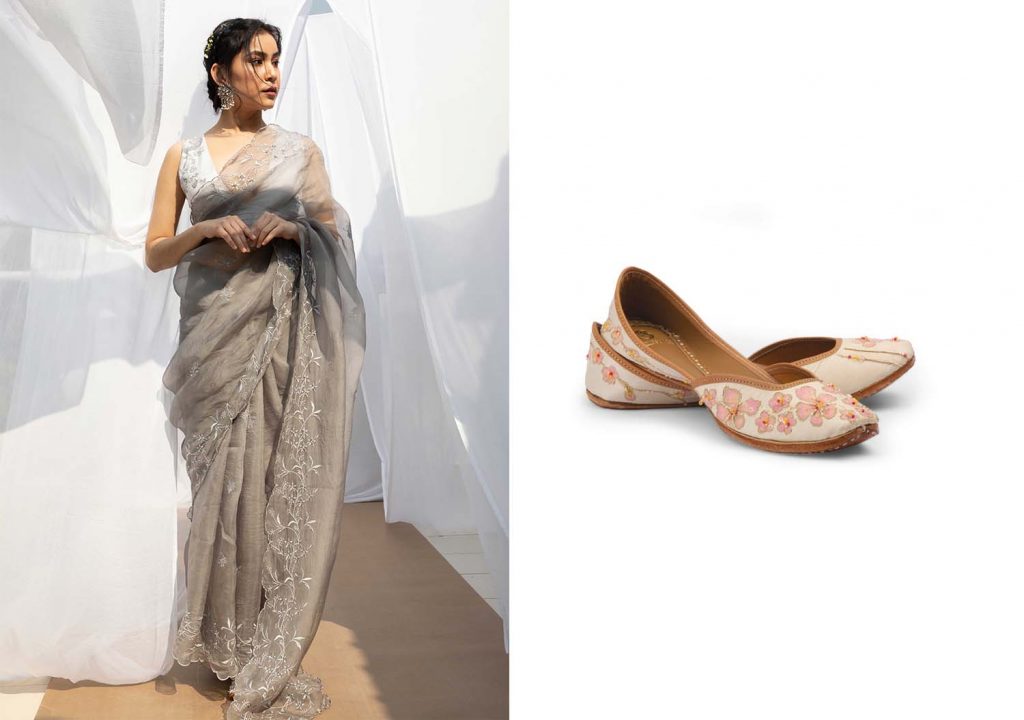 ROOP
Sway away in this powder grey organza saree, which has been exquisitely made with wildflower thread embroidery. With a classic touch of the ring and crystal-based silk embroidered blouse, this masterpiece is sure to make your mother look brilliantly radiant for the evening celebration. Combine this look with hand-painted juttis in softer grey shades.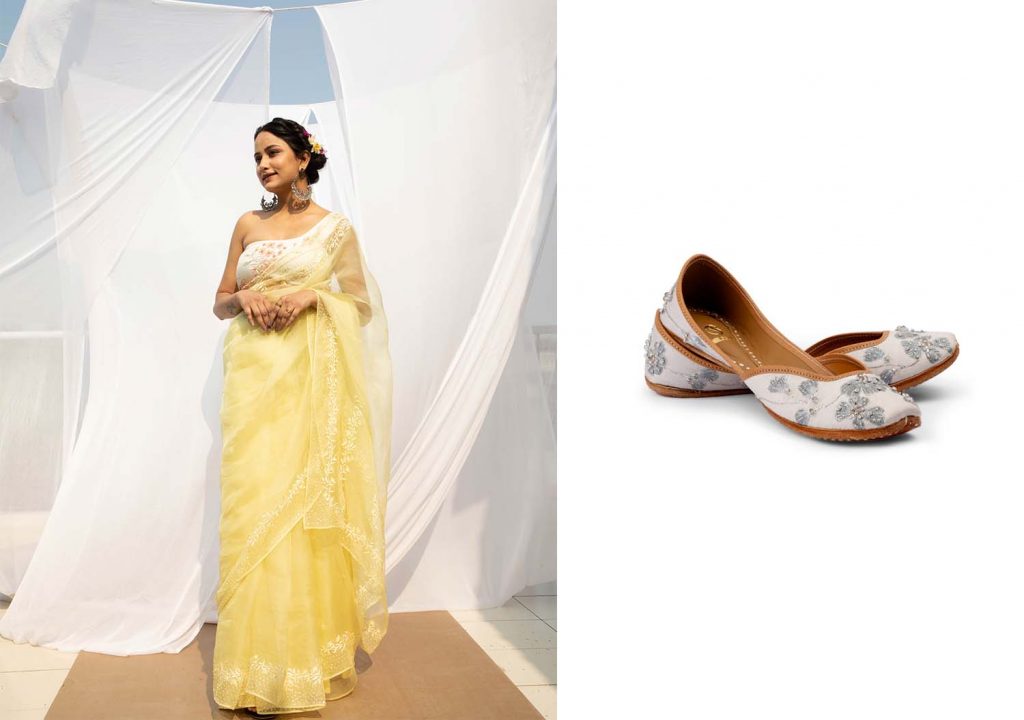 BASANT
Bringing in the freshness of the Basant season, this lightweight breezy lemon yellow organza saree represents the bloom of spring by bringing together the raw and natural essence of nature. A season appropriate gift for your mother this Mother's Day as the refreshing colour combination of white hand-embroidered blouse and hand-painted Basant juttis add brightness to the look!
Shilpsutra's offerings are not only beautiful but also consumer-centric. When it comes to clothing, comfort is a priority. The brand designs all of its items with the customer's preferences and needs in mind. These summer-friendly colour palettes and light and breezy fabrics are ideal for those who want to give their mother a one-of-a-kind mix of gifts that she will enjoy for the rest of her life.
About Shilpsutra: Shilpsutra is a brand known for its handcrafted juttis and is now introducing its very own luxury apparel line. Founded in 2015, Shilpsutra has created a single business model exclusive for the ladies who are searching for ethnic yet comfortable fashion footwear like – Juttis. Since the inception of the brand, it's marked the subsequent expertise into footwear designing, creating contemporary designs with handwork. As a result of keeping up with changing market trends and where one's customer interests lie, the label has ushered in a new era of the apparel line. This new addition is a natural progression of what they already do.