Abu Dhabi is one of the most diverse destinations anywhere in the world. Here you will find the vibrancy of a cosmopolitan capital, beautiful desert landscapes, inviting warm waters, secluded island getaways, shifting sand dunes, cool oases, myriad attractions – ancient and new – and an all-embracing traditional welcome that permeates them all.
This multicultural city offers something for everyone irrespective of their age and interests.
Below are 8 reasons why Abu Dhabi beckons travellers:
1. Multicultural city
Emirates PalaceAbu Dhabi has a rich and charismatic culture that is well preserved. The combination of international influences and a strong commitment to local heritage has created an intriguing mix of new and old. With its multicultural nature and combined nationalities, the city offers you unique opportunities for memorable experiences.
2. Remarkable desert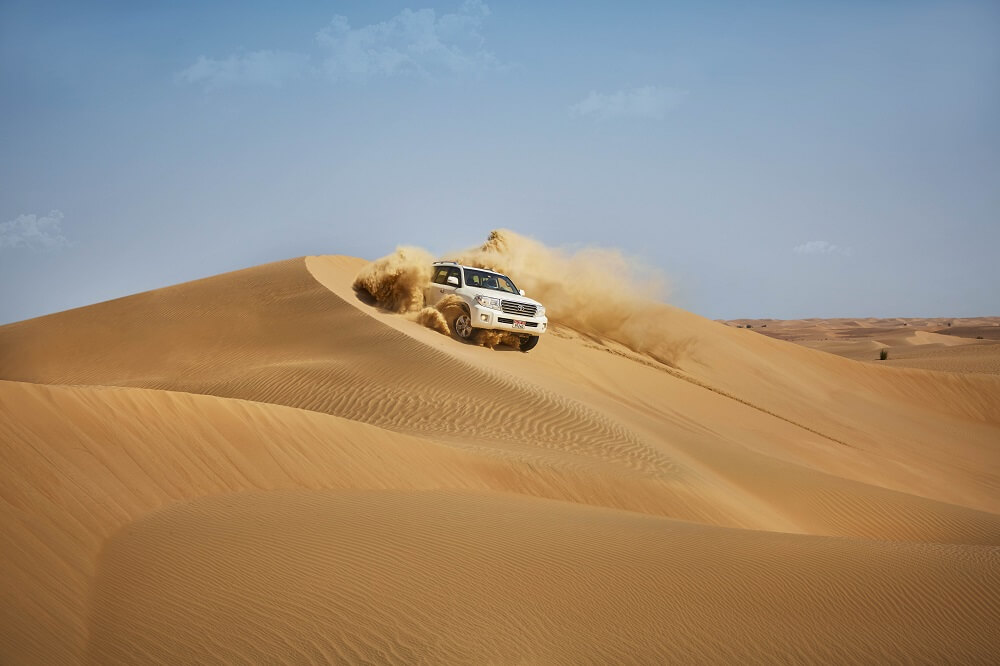 Desert Dune bashingEnjoy adventurous off-road driving and some incredible and dramatic scenery, including some of the biggest dunes in the world. After driving a short distance to a permanent desert camp, you'll be treated to a sumptuous barbecue, followed by shisha, camel rides, falconry displays, henna painting and much more.
3. Shopping Paradise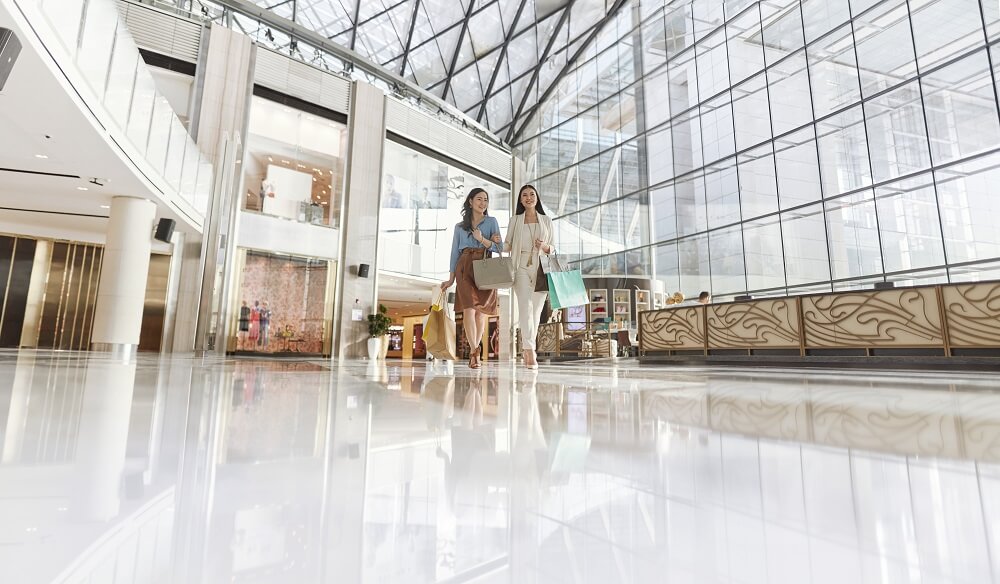 Galleria Mall ShoppingIn Abu Dhabi there are numerous ultra-modern malls which house a range of stores selling everything from the latest beauty products and watches from the world's top brands, to locally made souvenirs. You can spend thousands of dollars on a bejewelled designer watch, or pick up a basic timepiece in a supermarket. You can splash out on an haute-couture designer outfit or buy fabric and have a local tailor make up your very own creation.
4. Delicious cuisine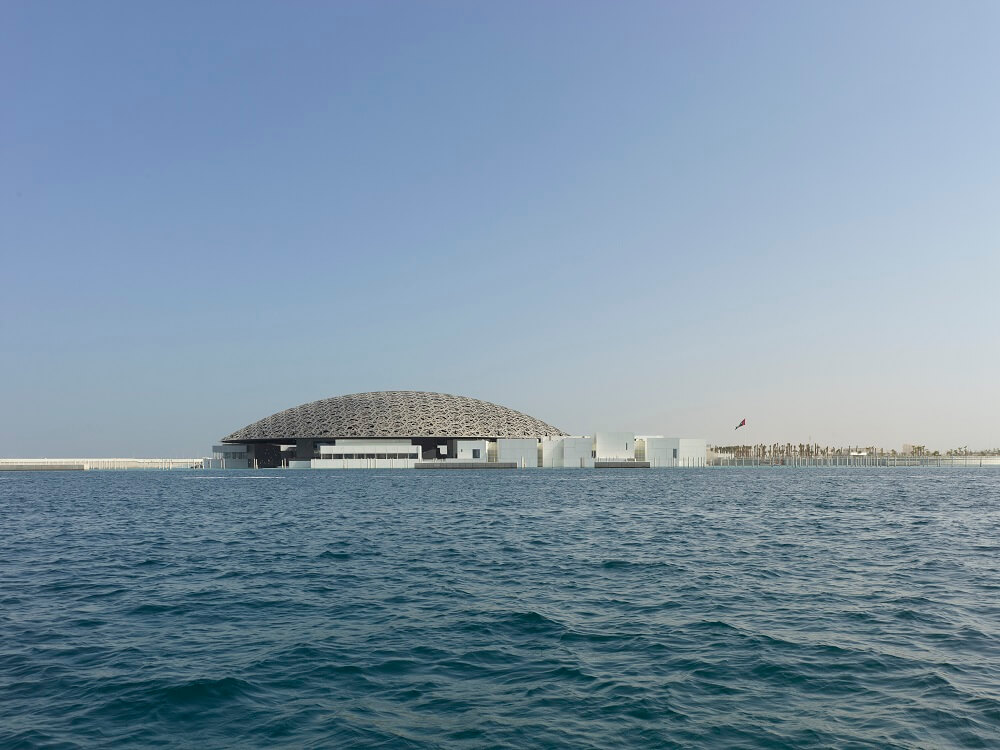 Louvre Abu DhabiAbu Dhabi has numerous dining options and visitors are often bewildered by the sheer volume and diversity of choice across the emirate. Cuisine from around the world mingles with restaurants offering a vibrant and varied mix of international flavours and impressive culinary standards. For a taste of the local cuisine, you can head to Mezlai at Emirates Palace – the destination's only five-star outlet given over to Emirati fare and with an Emirati chef at the helm.
5. Gulf's best golf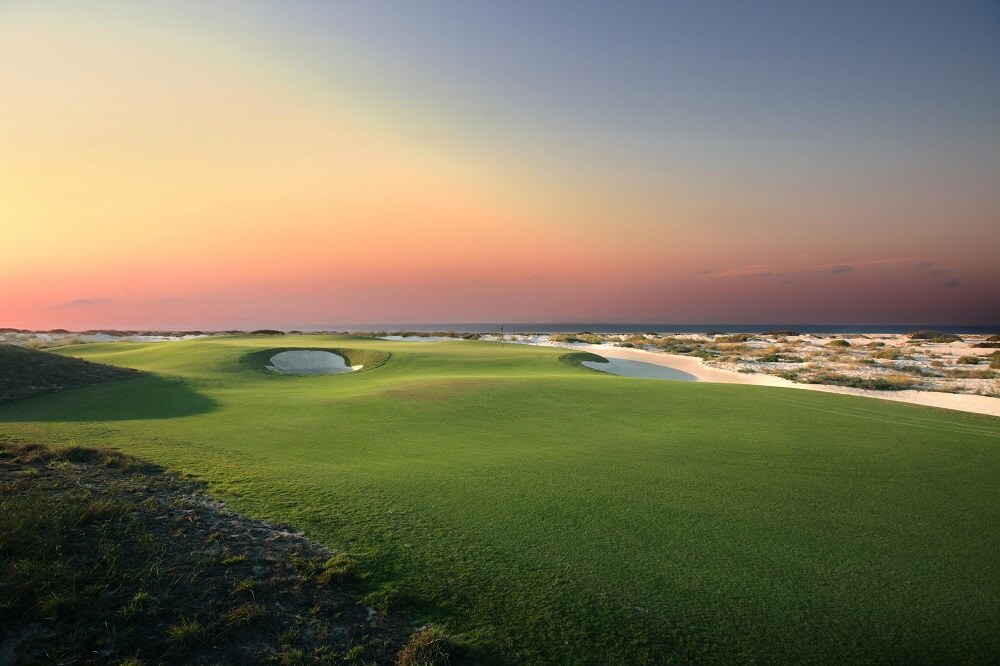 With three championship-ready courses within a 25km radius and lots of clubs within a 90-minute drive, Abu Dhabi has a wealth of offerings – from parkland and gentle urban courses, to world-class, globally respected courses.  Seasoned veterans and beginners can take their pick of sea, dune, oasis, or mountain backdrops and are welcome at all clubs.
6. Record-breaking attractions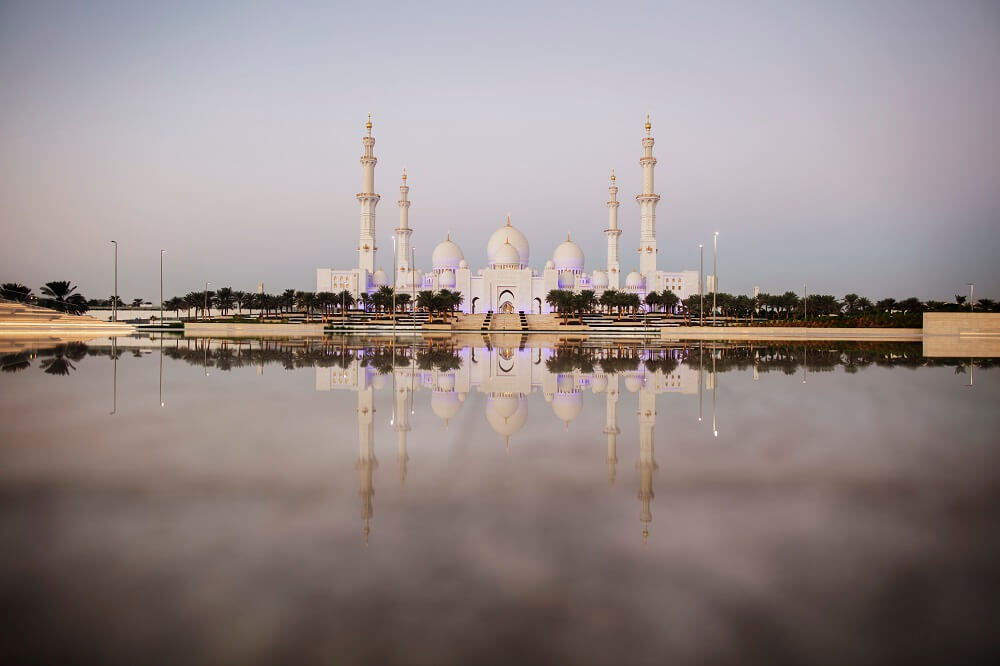 Visiting Abu Dhabi's attractions is one of the top things to do in Abu Dhabi. Whether it be historical or modern-day attractions, the architecture will mesmerise you. Sheikh Zayed Grand Mosque is one of the city's most beautiful buildings, the biggest mosque in the UAE and a stunning showcase of the rich Islamic culture of the city, while Ferrari World Abu Dhabi is packed with thrills aplenty – including the world's fastest roller-coaster. Whether it's theme parks, zoos, cultural villages, skyline views or unique entertainment, the options in Abu Dhabi are too numerous to count.
7. Luxury getaway
Abu Dhabi isn't all sun and sand – here you can also splurge and enjoy a luxurious getaway. The city is filled with stunning hotels exuding luxury and is home to myriad luxury brands. Abu Dhabi boasts 5-star luxury accommodations, luxury shopping destinations and other extravagant activities.
8. Warm water almost all year around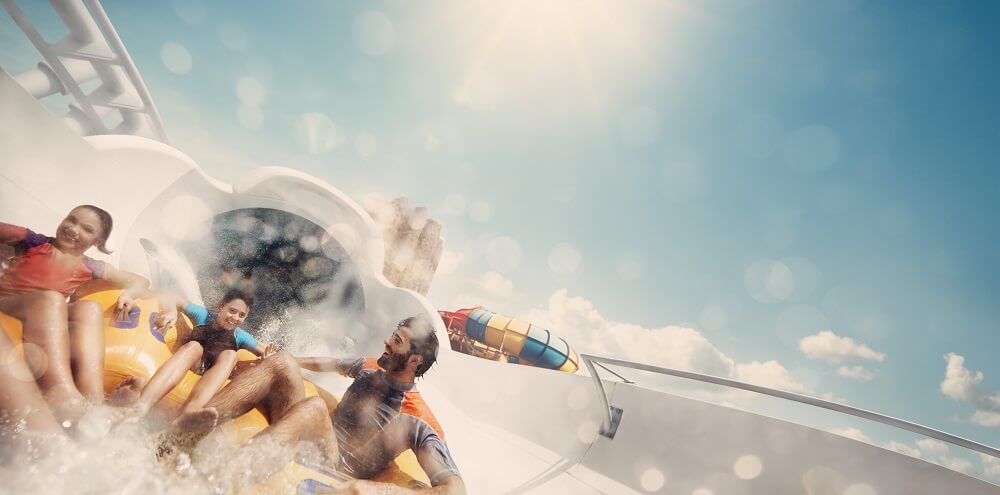 Make a splash in Abu Dhabi! Swim in shimmering turquoise waters, relax on amazing white beaches or connect with a sailing legacy that stretches back centuries.