The festive season is just about to commence, and the first festival to kickstart the onset of festivities in India is Raksha Bandhan. It's a day that holds a special significance for both brothers and sisters, and celebrates their unique and loving bond. There is plenty to do on this auspicious day which not only includes keeping up the traditions and happy cheers with friends and family, but also dressing up to dazzle for the occasion.
If you haven't got your Rakhi attire together yet, The Chikankarists is here to help you with a plethora of their ethnic wear options that are not only comfortable, but will also make you look perfect in no time. They are absolutely stunning looking, and the way they fit and feel is amazing too. The Chikankarists, is an affordable daily wear brand selling a range of quality outfits with chikan embroidery. You won't get enough of wearing these outfits that showcase true craftsmanship.
You can buy the kurtas, dupattas, and pants; basically, you can put together a whole look. They are elegant and extremely comfortable to wear and lounge around in all day long. Chikan attires have this unique quality of looking both simple and perfectly dressy at the same time. The color palette comprises gorgeous pastels in yellow, pink, blue which never go out of style. The Chikankarist have long-sleeved kurtas in at least seven different colours and each piece has splendid thread work on them. You can also get chikan anarkalis and pair it with an amazing cotton chikan palazzo to complete the look.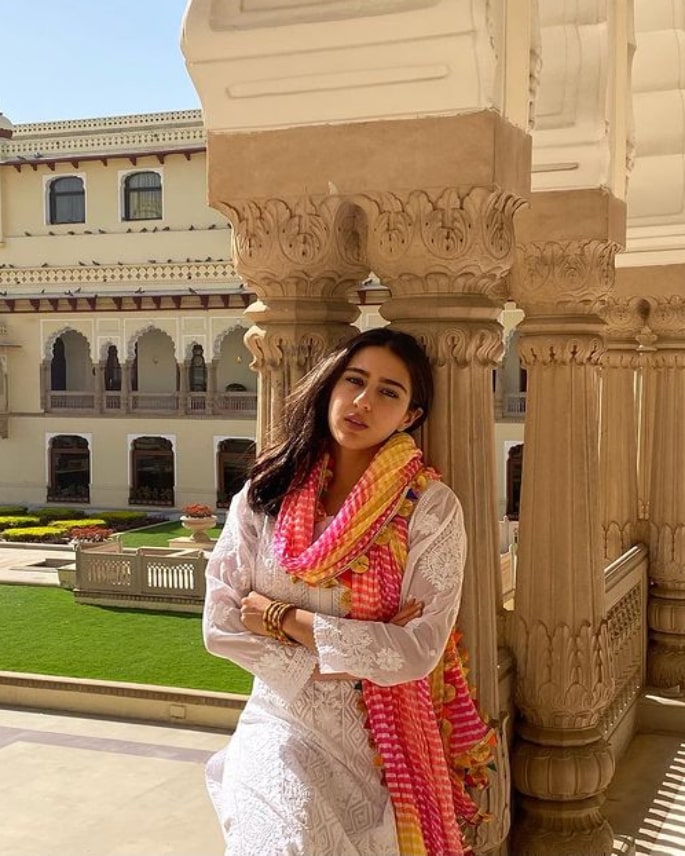 They are also favorites of our leading Bollywood celebrities who love light-hued classic Chikankari ethnic wear. So, if you prefer to keep things simple and tranquil, take a lead from these Bollywood ladies on how to make a statement on this Raksha Bandhan.
Price: 1500 onwards
Available at Ogaan Marketing and The loom
Website: https://thechikankarists.com/