Desmania – brainchild of Anuj Prasad and Sandhya Raman – joins forces with LML, a brand that is the epitome of two-wheeler space in India, to design their new line of Electric Vehicles – Moonshot Bike and Star Scooter. The designs were launched recently in the presence of Shri Nitin Gadkari – Minister for Road Transport & Highways at Oberoi.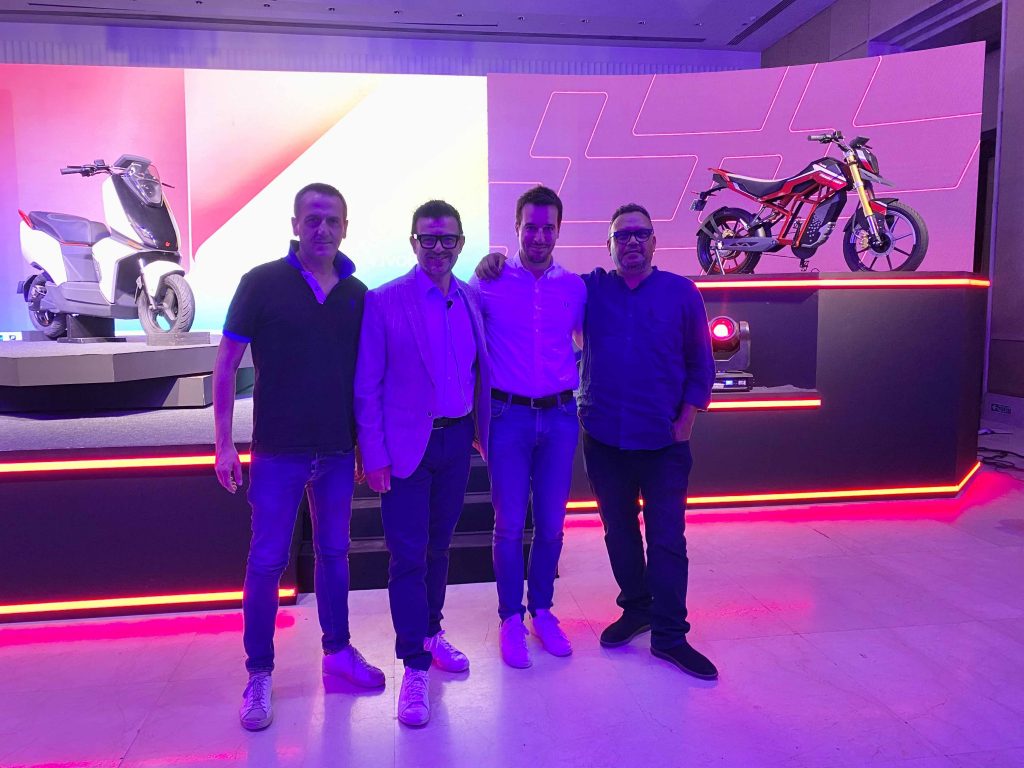 Known as LML e-Motion under the leadership of its new MD and CEO Dr. Yogesh Bhatia the brand which has originally been traditional has now made its foray into electric vehicles. The design has been made with the help of creative professionals at Desmania spearheaded by designer Anuj Prasad who has created global designs to appeal to the young emerging audience that treats its mobility as utility, fun and gadget. The design is extremely sleek and light, ready to cruise varying terrains.
Desmania has taken utmost care in gaining insights of its target groups in order to churn out a product that is not just convincing but also grows onto becoming a pride possession of its owner.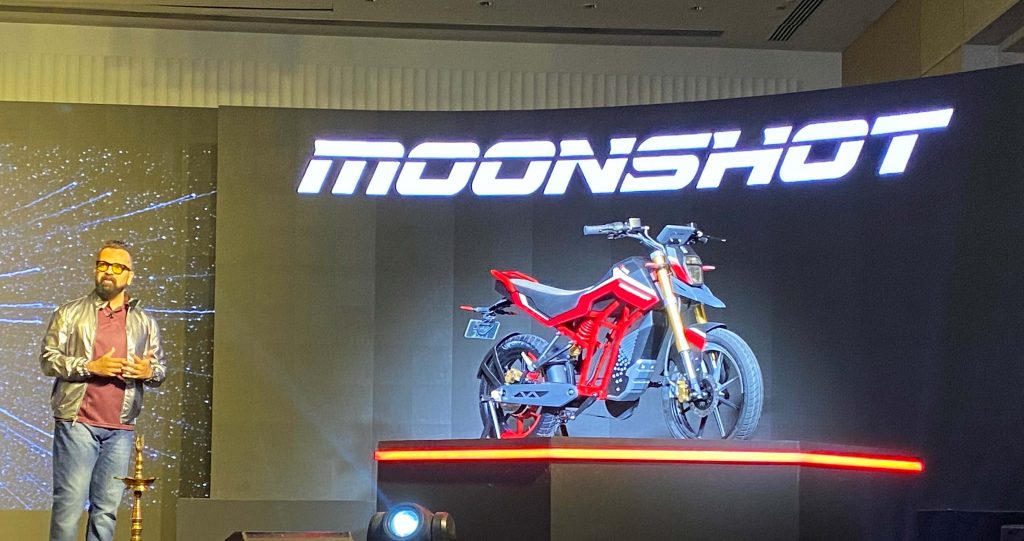 Starting from scratch, Moonshot Bike has been designed right from the concept to making the launch model in Desmania's in-house Studio at Manesar, Gurgaon. It is a slick and agile design keeping the millennial user in mind, ready to cope up with heavy traffic scenes whilst ensuring suave manouvering through the way.
The second product Star Scooter is a marvel of design with path breaking styling and features. It has come alive in collaboration with Anyma Design of Italy who have joined hands with Desmania to offer premium design services in India. It flaunts a smart moving 'status' display on its front, apt for the social media savvy generation that updates almost everything it does.
Happy with this venture Lorenzo Naddei, co-founder of Anyma Design days, "It was a great experience working on the LML Star project in India. Collaborating with Desmania helped us in understanding the cultural aspect of Indian design. Desmania's talented team and its state-of-the-art facilities helped us in co-creating and realising the design to the global standards."
"Design in India has evolved at a tremendous pace in the last decade. With our state of the art facility in Desmania, we are able to churn out international quality designs from end to end. Our studio in Manesar is one of its kind for designing EVs, right from design, clay modeling to prototyping, as good in creativity and quality as anywhere else in the world," says Anuj Prasad, CEO and co-founder of Desmania.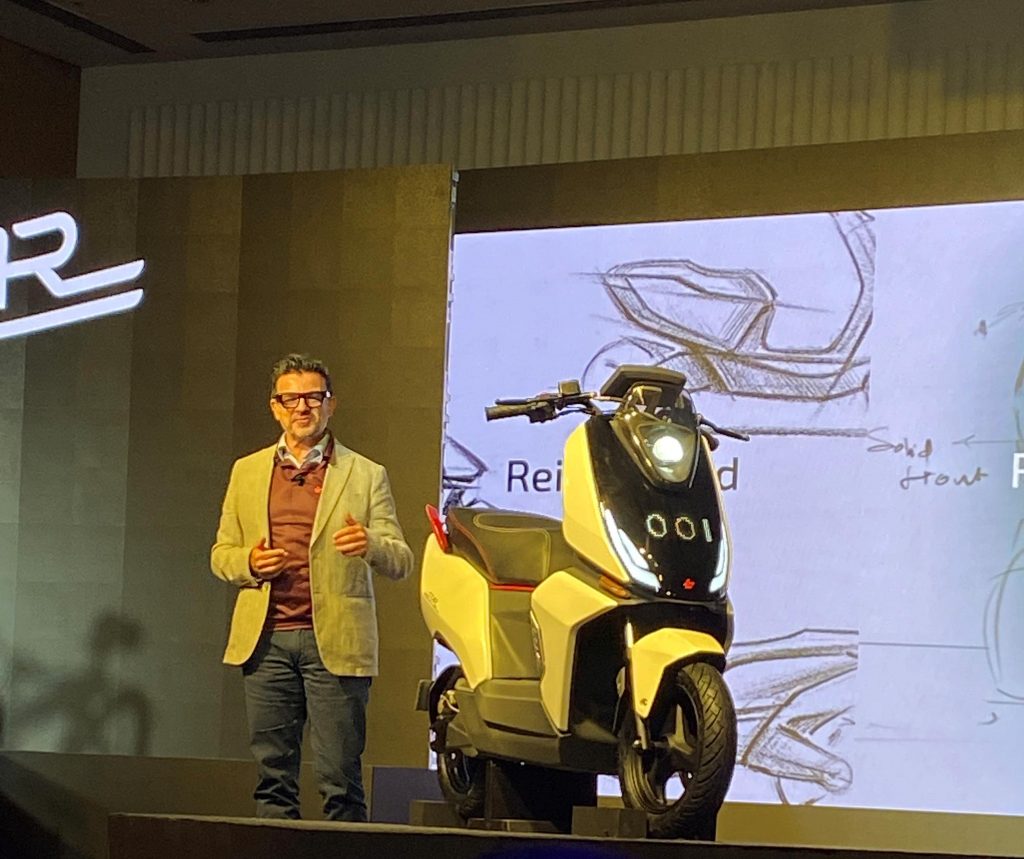 The two products launched are evidently clear signs of India's increasing stance of "Make In India", making the nation more self-reliant than ever.
About Desmania: Holding a legacy of over 25 years, Desmania is a multi-disciplinary design studio co-founded by Anuj Prasad and Sandhya Raman. Over the years the company has made its mark by coming up with breakthroughs and out of the box ideas. Having been duly recognized in the industry the company has won several accolades and awards and has also been voted as the Best Industrial Design Studio in India on multiple occasions.
With its perfectly set up integrated design excellence centre propelled by a team of 60+ talented resources, that includes in-house Designers and Engineers, the company is consistently coming up with unique ideations that are brought to life by a team of Engineers & Modellers. The services rendered by Desmania, to its plethora of clients in India and overseas, encompass strategic design, industrial design and automotive design.
Desmania's unique Design Excellence Centre houses a Clay Studio dedicated to designing life size clay models of cars, trucks and bikes.
The new feather on the cap is its Desmania Innovation Labs – the state of the art lab that is working vigorously on a patented design that will meet the unmet needs of Indian consumers.