Father's day gifting from NUMERO UNO
1.Check and Floral shirt from Numero Uno
Aligning to the latest trends, Numero Uno this season brings forth a new range of check, stripe and Floral designs in their shirts collection comprising of contrasting shades that adds a vibrancy to boring and dull outfits. From getting a vacation beach vibe to all summery feel adding warmth, these can also be used as an easy outer layer and can be styled with neutral-colored trousers. So, add a little bloom to your father's wardrobe with these shirts for a duty to off-duty occasions.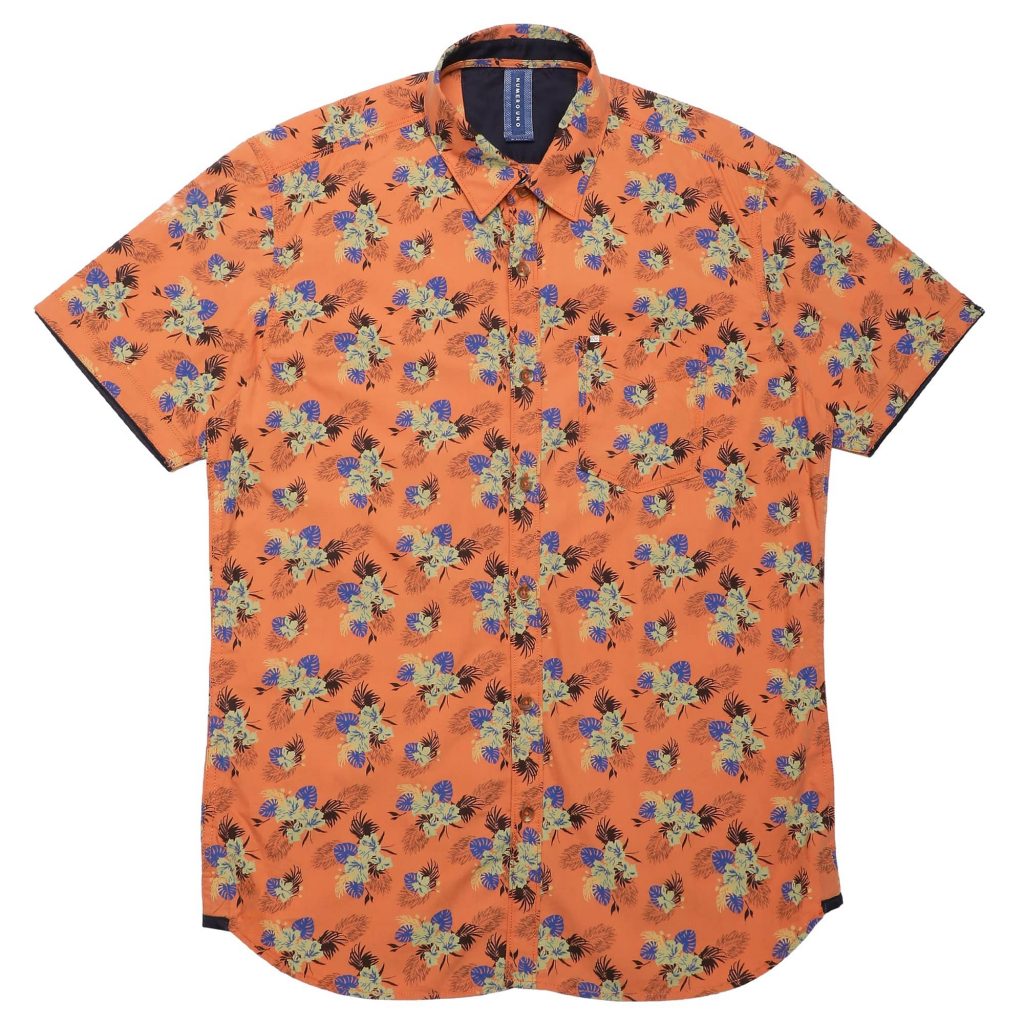 Price:INR 1799 for Checks, INR 1899 for Floral
Availability: https://www.numerounojeanswear.com/
2.Footwear from Numero Uno:
The Numero Uno's footwear range has been fabricated in the finest of leather with each pair of shoes crafted with edgy designs, stitching embellishments and extensive detailing. The shoes are extremely light weight, breathable and comfortable to wear all day long. For the stylish gent finding their feet in the shoe domain for summer season, then Numero Uno's loafers' collection is a must check!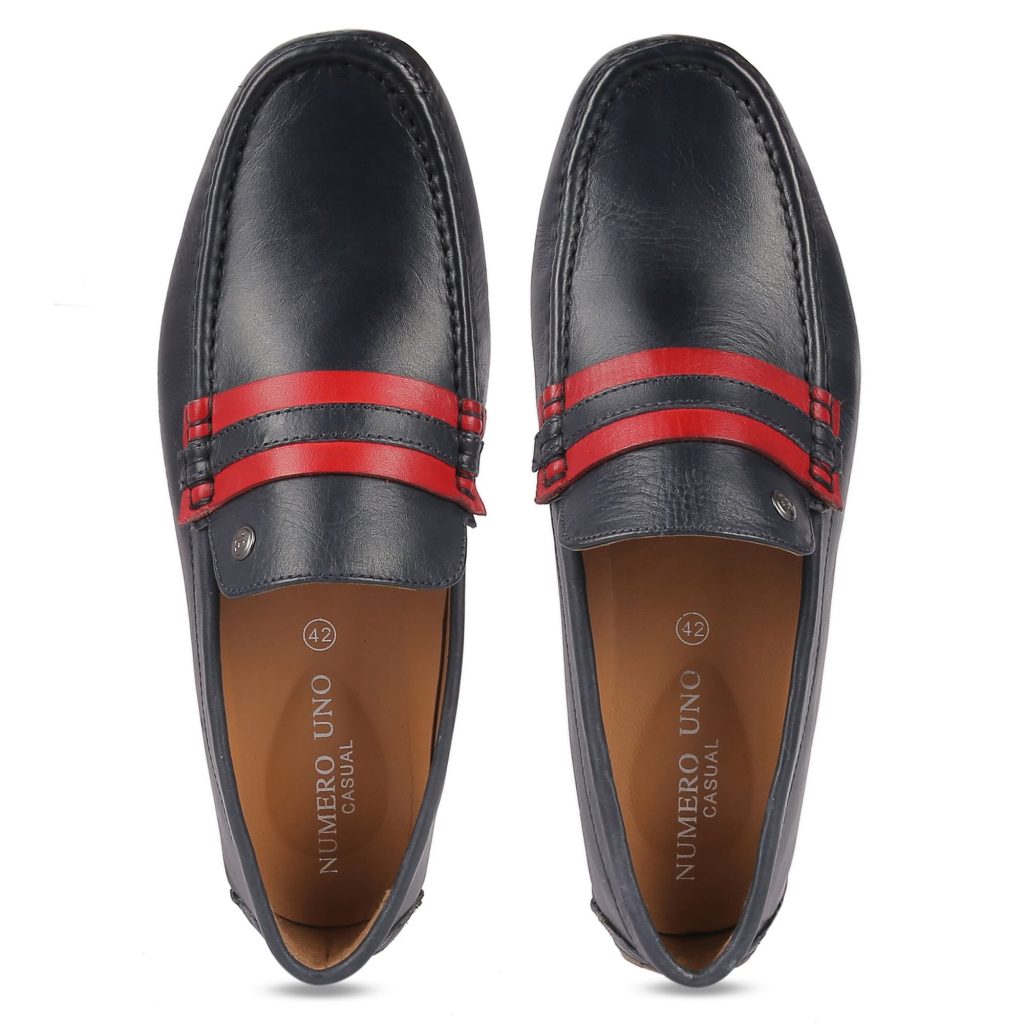 Price: INR 1299
Availability: https://www.numerounojeanswear.com/
Father's day gifting from ANDAMEN
3.Grey trousers from Andamen:
Presenting a lightweight and comfortable linen pant. Made from Belgian linen flax, widely known as the finest in the world. Simple, yet distinguished with subtle details in a mindfully constructed regular fit. The waistband has been designed with a v-slit at the centre back of the waistline to release any tension and provide additional comfort. The pant works well in most casual and semi-casual occasions and is one of the best picks to feel completely comfortable, yet distinguished in. Pairs well with sandals, loafers and sneakers.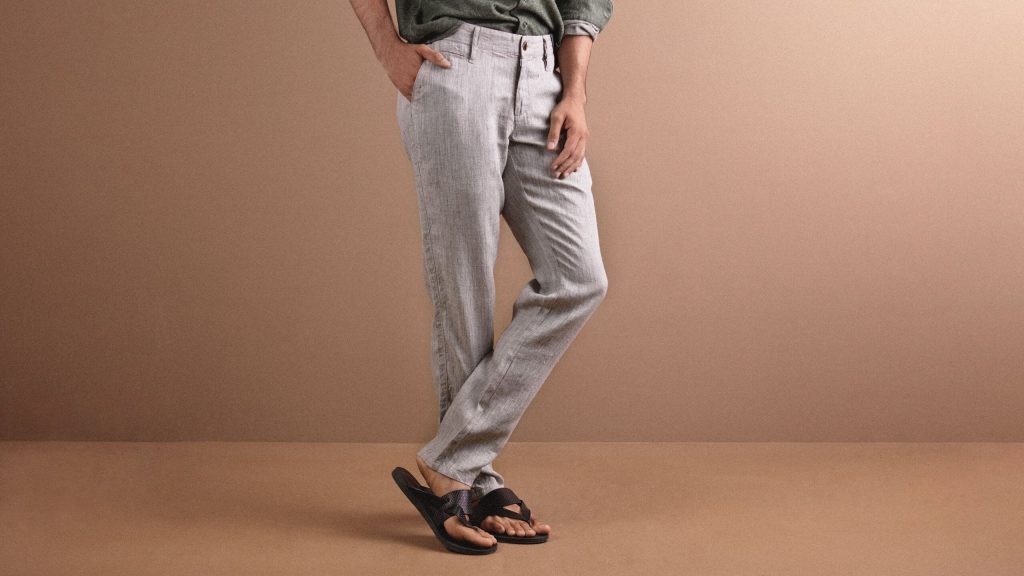 Price: INR 5990
Availability:https://www.andamen.com/
4.Pocket Square from Andamen:
Inspired by the centre mandala of the heritage Baolis of Rajasthan. Made from 100% fine silk, this Three mandala bright and royal colored pocket square is a fantastic go-to accessory for all your festive occasions.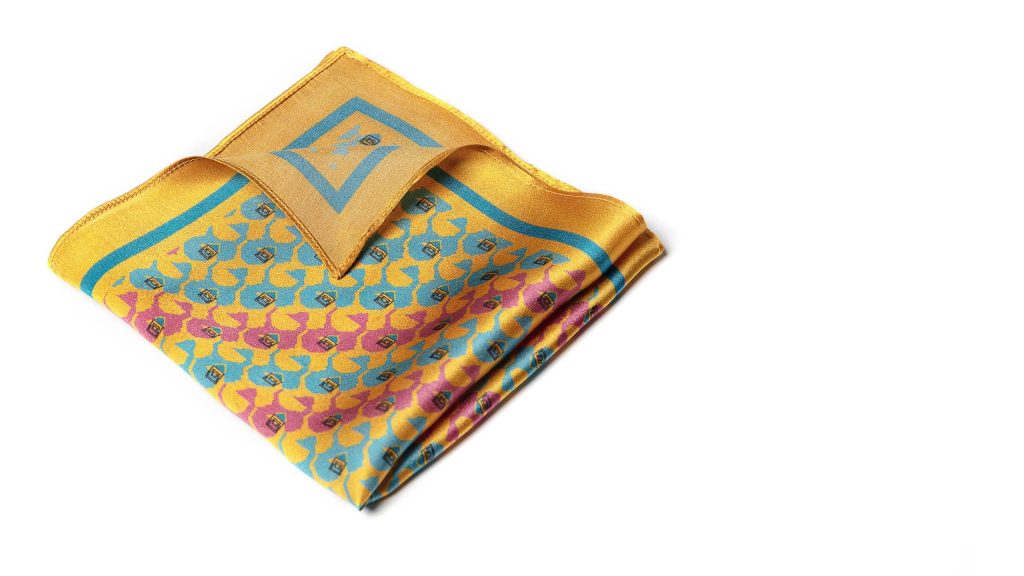 Price:INR 1990
Availability:https://www.andamen.com/
5.Polo T-shirt from Andamen:
The perfect springtime deep green polo. Made from 100% Supima cotton (the finest in the world) and designed for everyday comfort. Precisely spun into a 24's single jersey fabric for the right balance between breathability, lightness and the right weight. Dipped in bio enzymes and topped with a silicon softener to get an ultra-fine, lustrous handle.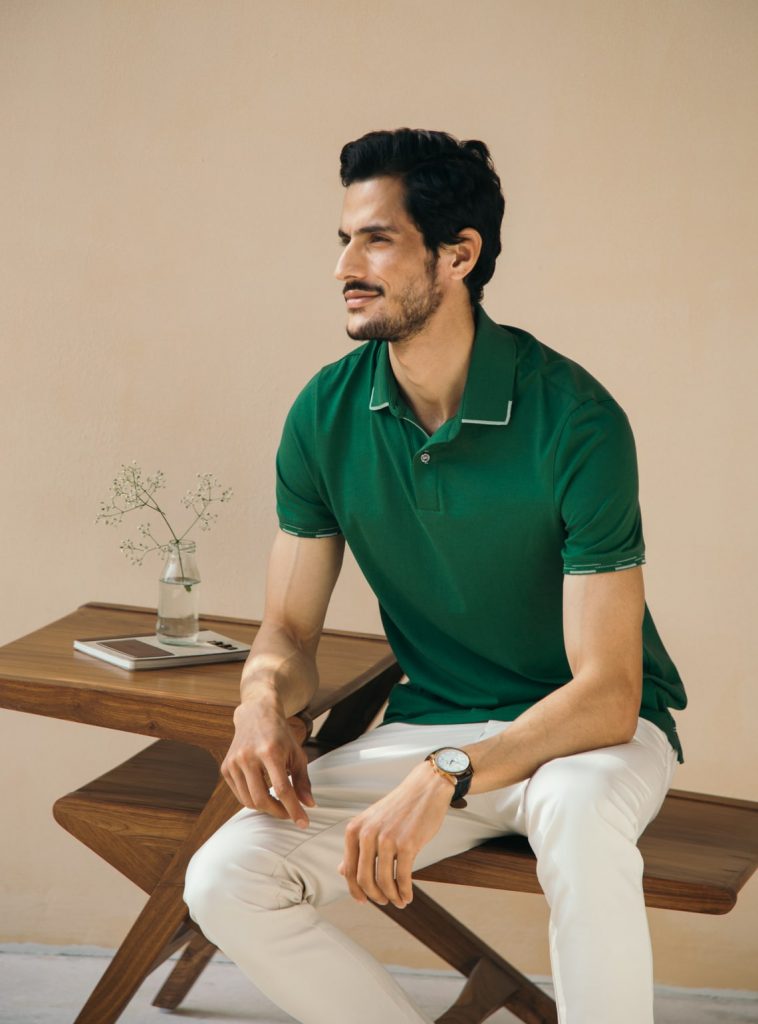 Price:INR 3490
Availability:https://www.andamen.com/