Differently abled individuals often interact with environments that are not developed according to their barriers and challenges; from spaces that are physically inaccessible to scarcity of assistive technology and lack of awareness among people. On the occasion of International Day of Persons with Disabilities, DLF Mall of India in association with Shankara Special School organised a two-day program to spread awareness about the needs and rights of people with disabilities.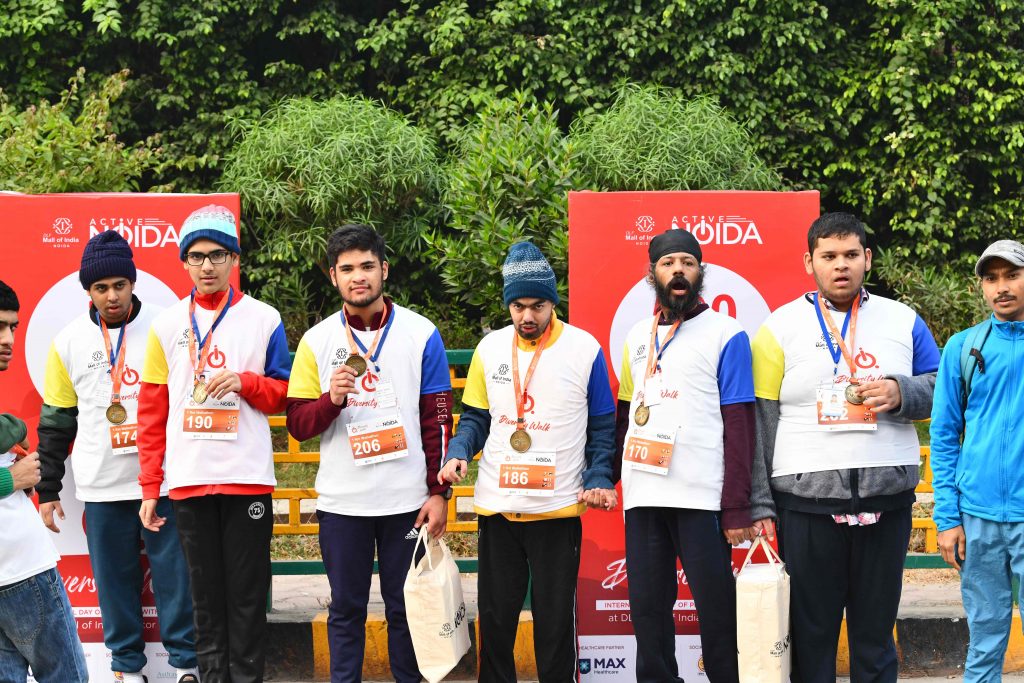 The 3rd session of DLF MOI ACTIVE NOIDA was thus held on 3rd and 4th December 2022, comprising of workshops, diversity walk and host of joyful activities for differently abled children. The event provided a platform to individuals with disability to express with a series of activities including a 1KM Walkathon, live canvas painting, a music & dance performance, and street play by differently abled children to showcase their talents. The event also witnessed a motivational talk session with International Para Athlete and National Gold Medallist Ms. Kanchan Lakhani and Mr. Shrey Kadian soft ball gold medallist, special Olympics. The mall also hosted workshops for its employees to train them on the identifying the needs of a person with disability and the appropriate ways to assisting such individuals.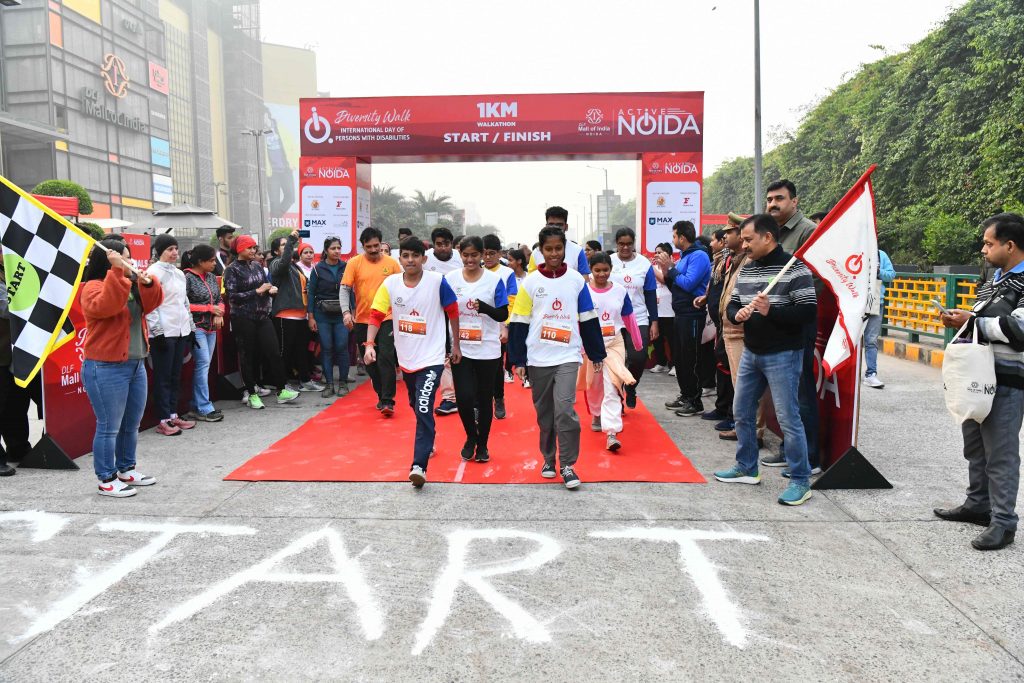 Commenting on the event Ms. Pushpa Bector, Executive Director, DLF Retail said that at DLF Malls our endeavour has always been on creating a more inclusive society for all. Our retail spaces are developed considering the needs of people with disabilities. Events like these are in line with our larger initiative WE CARE which undertakes comprehensive and long-term programs towards community outreach and sustainable development. Through this event, we aim to promote an understanding of issues related to disability and mobilise support for the dignity, rights, and well-being of differently abled persons."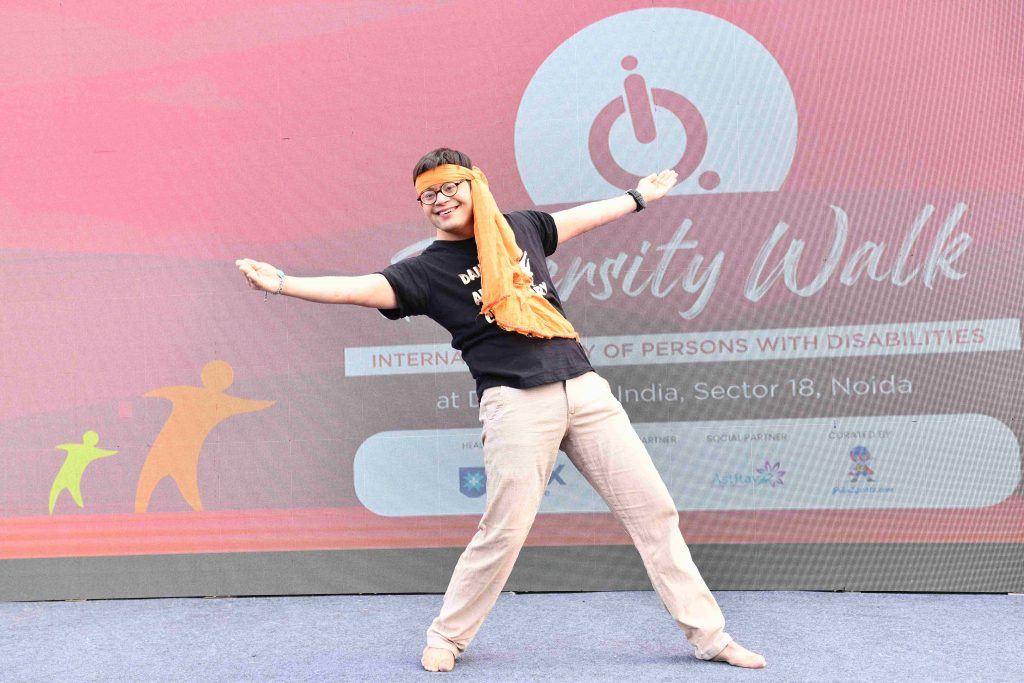 Mr. Manish Mehrotra, SVP & Head of Operations, DLF Malls said, DLF Mall of India is equipped with accessibility features that enables differently abled persons to navigate the mall with ease. Regular training sessions are organised for our staff to sensitise them about the requirements and barriers of persons with disabilities and how to provide them specialised assistance. With programs such as DLF MOI ACTIVE NOIDA, we intend to foster an inclusive environment that allows individuals from all backgrounds to express their talents and share their experiences with the larger audiences.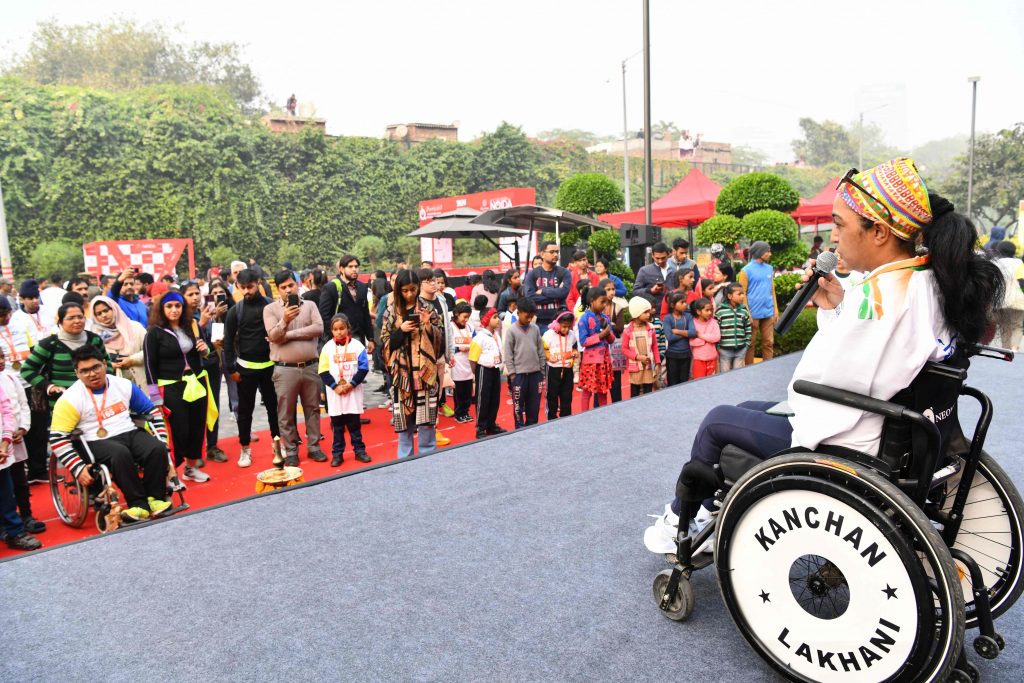 150 differently abled people participated in 1 KM Walkathon. Dance Performance by "Dance India Dance" and "India's Got Talent" Fame Abhinav Choudhary who is diagnosed with Down Syndrome elevated the energy and vibe of the entire event. Keyboard Performance by Ayush Sundriyal – an autistic child whose musical knowledge and extraordinary talent won everyone's heart. An interactive Session with Children with Cochlear implants followed by Live Canvas Painting by differently abled kids – Rishi & Tohid
A street titled "Humare Astitav ki Asha" was performed to spread awareness and sensitivity about disability by a unified group of underprivileged students of project "One hand for happiness" and differently abled students of ACE (Astitav Centre for Empowerment)
About DLF Mall of India
DLF Mall of India is the largest Mall of the country and a benchmark in the retail business of India. Spread across the retail space of 2 million (sq.ft. GLA) DLF Mall of India brings the unique concept of 'Zoning' for the first time in India for the ease of Customer's shopping experience. It has 6 customized levels of retail experience like international and Indian premium fashion, dedicated kids' zone, entertainment, international cafes, food courts and restaurants with a racetrack atrium ensuring equal and excellent visibility to all stores. It is home for 330+ brands which include more than 120 Fashion brands, 75+ Food & Beverages options including 51 Cafes and Casual Dining Restaurants. Strategically located in Sector-18, Noida, DLF Mall of India has excellent connectivity with the key affluent catchment areas – East, South and Lutyens Delhi as well as Noida and Greater Noida. With its sheer size, innovative zoning strategy and impressive location, DLF Mall of India has redefined the way retail is perceived in India.