Designed to echo the free spirit of today's modern women, Caprese has been known to delight its customers by manifesting the free spirited culture from the island of Capri into its handbags. And they are now collaborating with Bollywood's most elegant young diva- Tara Sutaria to launch one of the most exquisite assortment of handbags inspired by the fresh pastel palettes from the Mediterranean paradise!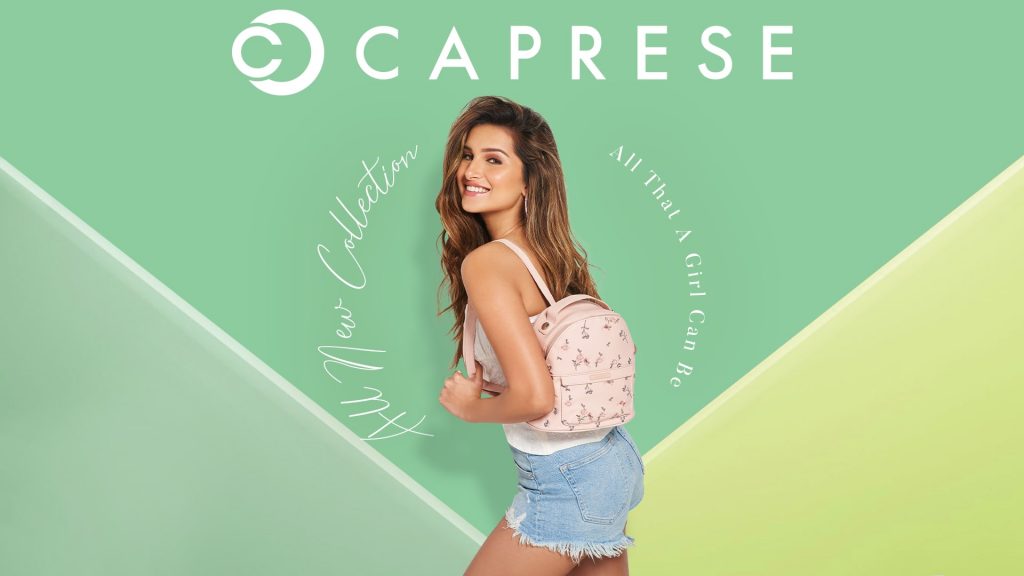 This new collection is sure to make heads turn with its striking designs adorned by the beautiful Tara as she saunters with their signature shades of pastel palettes in powder pinks and aqua blues (inspired by the pristine and beautiful island of Capri) to the season's favorite colors of periwinkle & hot pinks! Chic, high fashion and timeless in their looks and designs, the collection spoils Tara and every other woman for choice with their unique designs and colors. Be it the signature luxe staple handbag called the Poppy Satchel in dark red, or the playful cross body bag called the Felicia Crossbody in lime, the collection is here to make sure that you are covered for all occasions!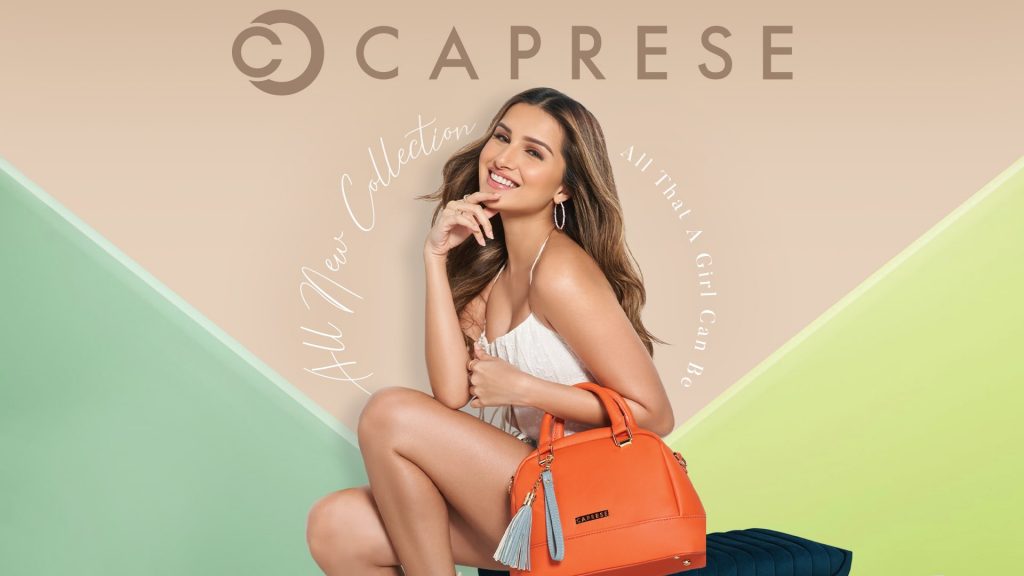 The collection has been thoughtfully designed keeping in mind the woman of today. With the rise of social media and fashion influencers, handbags have now become more than just an accessory! They have uniquely evolved to become an extension of our personalities and thus, they need to keep up with the changing trends of both fashion and functionality. And with their latest collection, Caprese handbags have taken this challenge head on. Blending the alluring aesthetics of international high-fashion in their soothing palettes with superior functionality in the form of spacious interiors and multiple compartments- Caprese's new collection of handbags is the essential fashion accessory for every woman this summer.
Tara Sutaria is extremely thrilled to launch this new collection of Caprese's high fashion 'arm candies' that are set to make a statement in fashion this year.
Pushpita Gaur, Business Head – Caprese says "The fashion industry has seen tremendous change in the past few years with the handbags becoming more than just a utility accessory. A handbag has become a statement of your personality and hence, with our new collection, we present an exquisite assortment of these bags in striking designs and shades. The color palette and the designs have further been curated with great craftsmanship to blend the best of aesthetics and functionality in Caprese's new launch."