Filmstar Mouni Roy graced the launch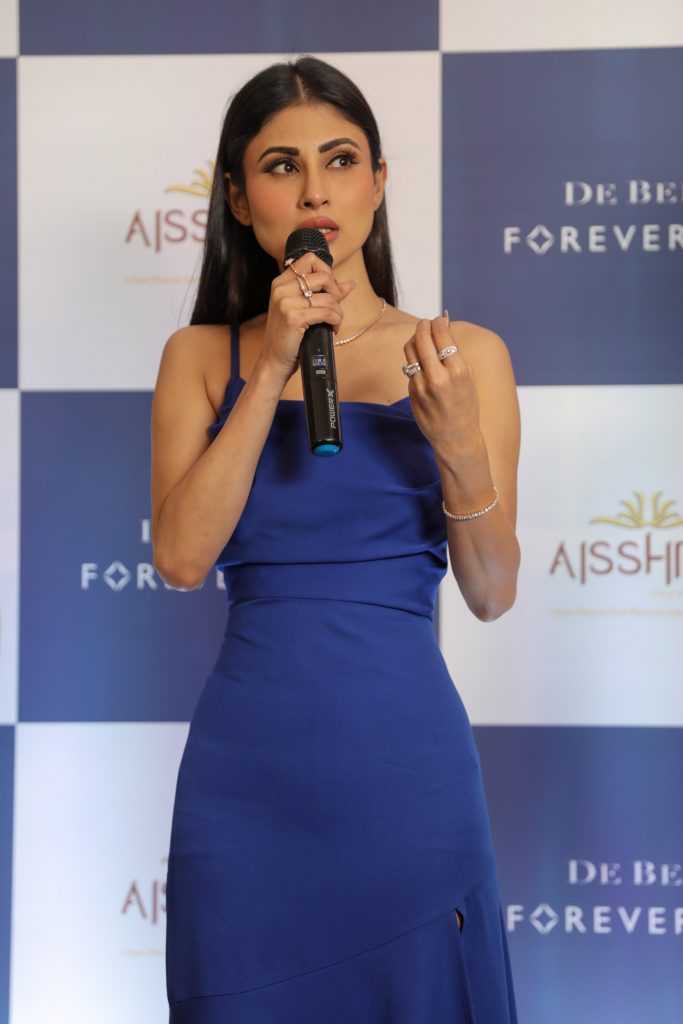 Uttar Pradesh's leading jewellery chain, Aisshpra Gems and Jewels, has joined hands with De Beers Forevermark, the world's leading and trusted diamond jewellery brand, to launch Forevermark for the first time in Gorakhpur. Talented film star, Mouni Roy graced the occasion wearing among the world's most beautiful natural De Beers Forevermark diamonds. Aisshpra Gems and Jewels's commitment to offer the best quality of diamond jewellery is shared by De Beers Forevermark and is reflected in each creation, from their highly innovative, elegant designs to the care and precision with which each piece is created. The sale of diamonds were unveiled by Directors, Aisshpra Gems & Jewels, Atul Saraf and Anoop Saraf, along with General Manager De Beers Forevermark, Amit Pratihari and Actor Mouni Roy.
Highlighting the partnership, Director, Aisshpra Gems and Jewels, Saumitra Saraf, said, 'Aisshpra Gems and Jewels and De Beers Forevermark share a synergy to create jewellery with impeccable craftsmanship and exceptional quality thus forming an ideal collaboration. We are proud to associate with De Beers Forevermark, a trusted brand to our clients in Gorakhpur. With a heritage of over 134 years, it is our privilege to be associated with a brand that has the most stringent process of selection offering only the best quality natural diamonds. With this association we hope to enhance our offering to our clients ensuring exceptional jewellery in modern designs."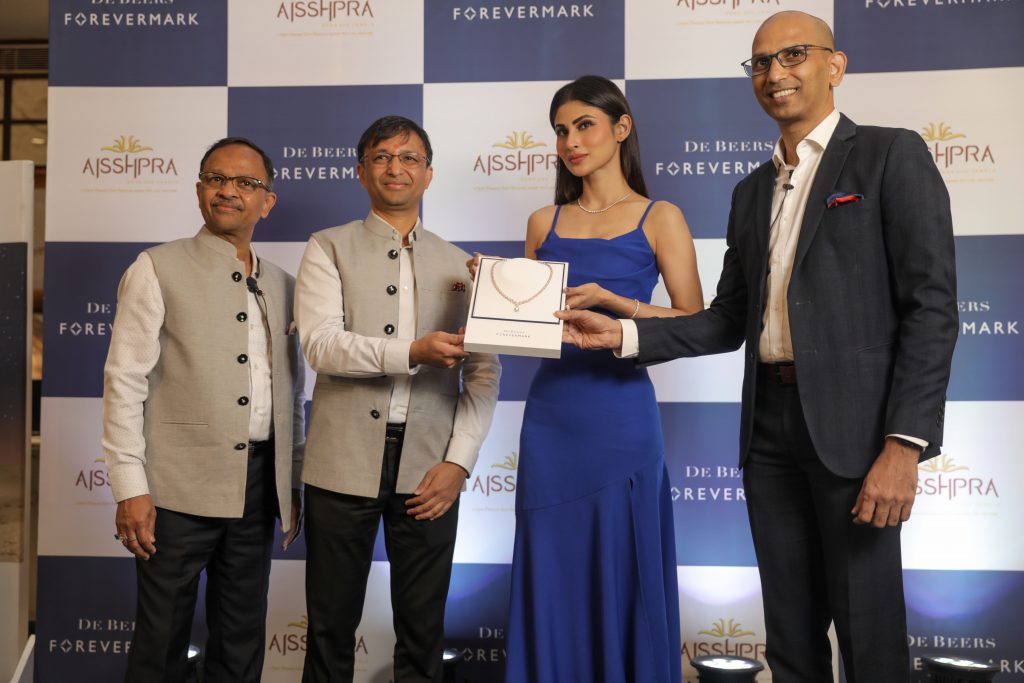 Commenting on the launch and partnership, General Manager De Beers Forevermark, Amit Pratihari, said, "De Beers Forevermark's diamonds are the world's most carefully selected diamonds and Aisshpra Gems & Jewels are known for their transparency, trust and quality. We are proud to have associated with them as we launch in the new market of Gorakhpur. We only collaborate with retailers who are not only passionate about diamonds, but also meet the brand's strict criteria of business, social and environmental integrity. By launching our collections at their store, we look forward to a long-standing relationship with them."
At the launch film star, Mouni Roy said, "It is truly an honour to associate with Aisshpra Gems & Jewels and De Beers Forevermark to launch the brand in Gorakhpur. Knowing that each De Beers Forevermark diamond is inscribed with a unique identification number, is natural, hand-selected and comes with a promise of being natural, beautiful, rare and responsibly sourced makes me feel extra special to wear this beautiful piece of jewellery today. Aisshpra's clients will have a wide range of diamond jewellery to select from for this festive season and from a brand they can trust."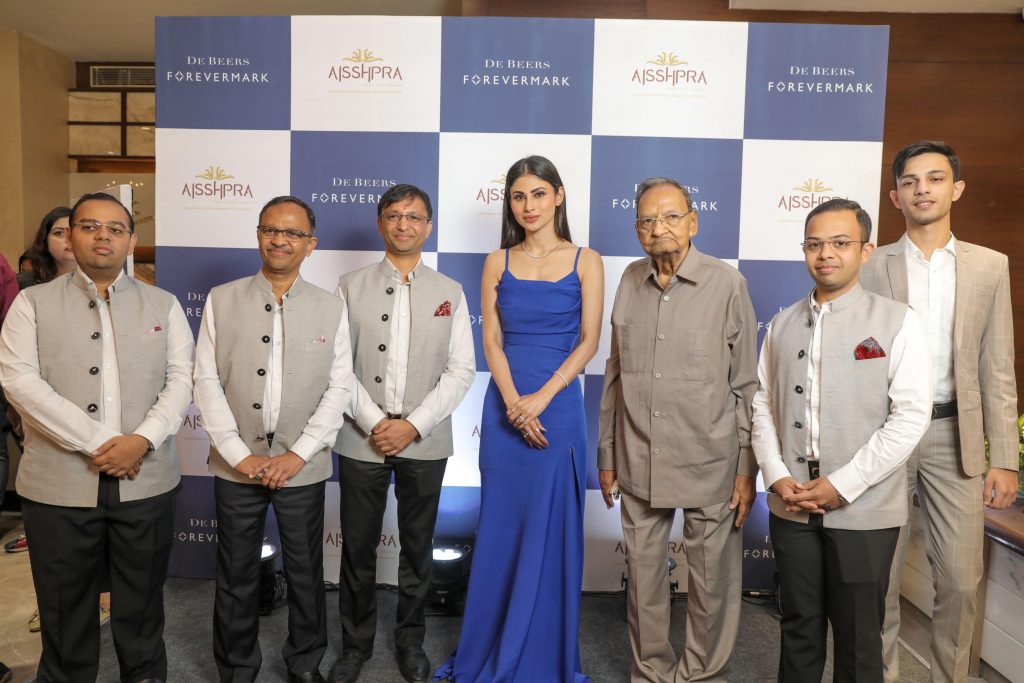 The store will showcase a selection of the brand's exquisite jewellery designs, including the Forevermark Icon, the Avanti Collection , Forevermark Setting, the Twogether Collection and the Encordia collection in an array of rings, earrings, pendants and bracelets.
About Aisshpra Gems & Jewels
Formed in the year 1940, as the Hari Prasad Gopi Krishna Saraf Group by Shri Balkrishnaji along with his elder brother Late Sri Gopi Krishnaji; Aisshpra Gems & Jewels has witnessed a three generation-long and rewarding journey. Today it has grown into a much-trusted Heritage Jewellery brand of Uttar Pradesh with a strong appeal for the masses and jewellery that is truly unmatched.