On Wednesday, Imtiaz Ali directed movie 'Love Aaj Kal', starring Deepika Padukone and Saif Ali Khan completed ten years. On this occasion, the director shared his thoughts on his social media handle about the change in the love relations over the past ten years. Imtiaz wrote, "In these ten years after Love Aaj Kal, I see that the process of a love relationship has changed dramatically. The way young people think of relationship now, I could not have predicted ten years back. It's fascinating and very inspiring.
#DineshVijan #SaifAliKhan@deepikapadukone #RishiKapoor#GiselliMonteiro @ipritamofficial@kamil_irshad_official @erosnow@maddockfilms".
The characters, Meera and Jai, portrayed by the two actors were hugely appreciated by the audience. The film showcased the difference between two generations and their different approaches towards love. In the movie, veteran actor Rishi Kapoor tells his love story which was accomplished even with the hindrances, contradictory to the love relation shared by Meera and Jai, two strong career-driven youngsters, who mutually break up even though they had a strong love bond.
The film stood out because of its simple love story presented in a very unique manner and etched its mark on the hearts of the audience.
On the tenth anniversary of the film, Music director, Pritam also shared a story on his Instagram handle asking people their favourite pair of the movie.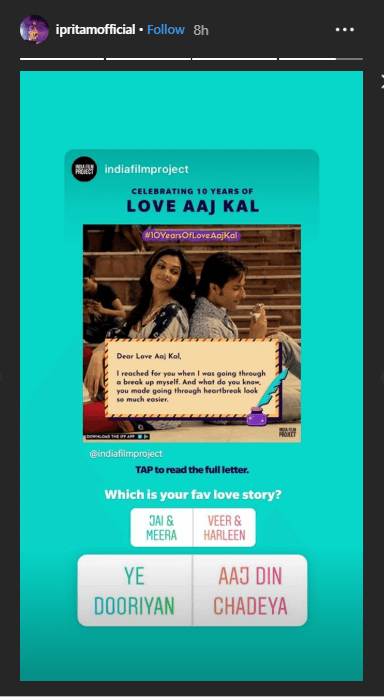 Maddock films production company also shared a post celebrating ten years of 'Love Aaj Kal', writing, "A film that made us fall in love with love itself! ❤
Celebrating 10 years of #LoveAajKal.
#DineshVijan @imtiazaliofficial#SaifAliKhan @deepikapadukone#RishiKapoor #GiselliMonteiro@ipritamofficial".
As the film marked a decade since its release, fans took to social media to celebrate one of the most iconic characters played by Saif Ali Khan and Deepika Padukone.
@deepikapadukone as #Meera was the sweetest character!#10YearsOfMeera #10YearsOfLoveAajKal #DeepikaPadukone pic.twitter.com/0ARBn08VKT

— 💥DP1stDay1stShow💥 (@dp1stday1stshow) July 31, 2019
Meera was one career ambitious woman! And that's commmendable on her part! Though the movie takes one through the high and lows of her personal life, one never sees Meera letting her career take a backseat. #10YearsOfMeera pic.twitter.com/IyOzayFp0L

— ख़बरबाजी™ (@khbarbazi1) July 31, 2019
Shooting of the sequel, starring Kartik Aaryan and Sara Ali Khan has already wrapped up. Fans are now waiting for the announcement of the release.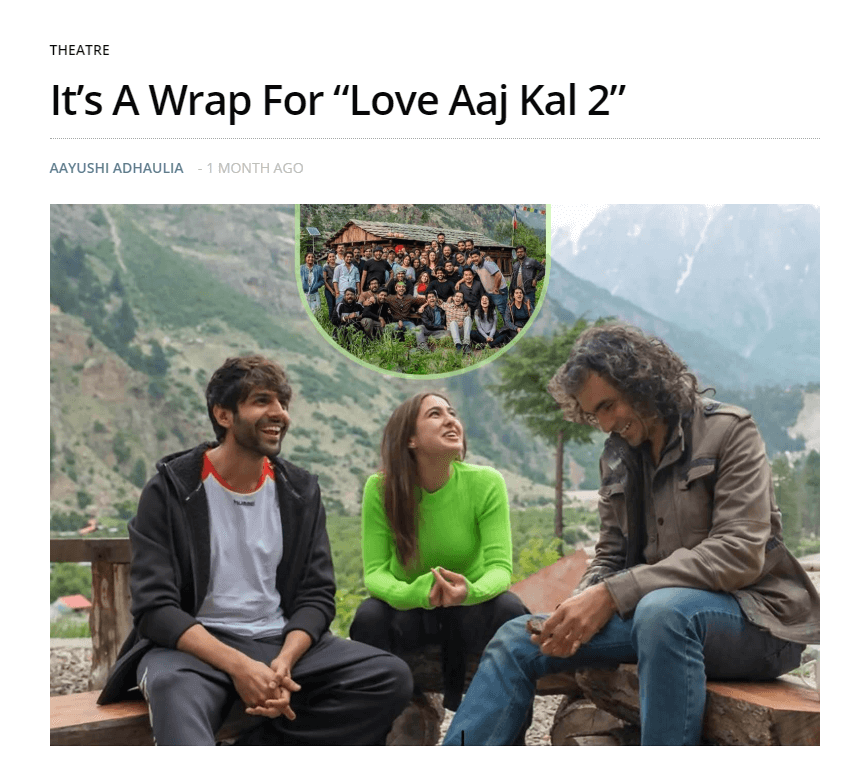 And now we wait for these 'dooriyan' to end!
(urgh too single)