While brides have always been the focus and their outfits are the prime elements of the wedding, the grooms are now getting more adventurous and are ready to experiment a lot more. We now seeing men more active in their clothing decisions leading to trends come into place. Co-founders Sarah and Sandeep of SS HOMME, Mumbai, who have just launched their uber luxurious Groom's Lounge space exclusively dedicated to wedding garments for the groom and his groomsmen, spell out the top trend in Grooms wear for the coming season. The store with stylish grey interiors with pine and gold accents and hints of grey marble, velvet, and silk brings alive new-age tailoring with some Avante Garde designs. On offer are handcrafted heavy embroidered sherwanis to custom designed shawls, accessories, bandhgalas and much more. Check out the top trends for the Groom-to-be before you start to splurge.
Top trends for the 2018  groom are:

1. Asymmetrical Cuts: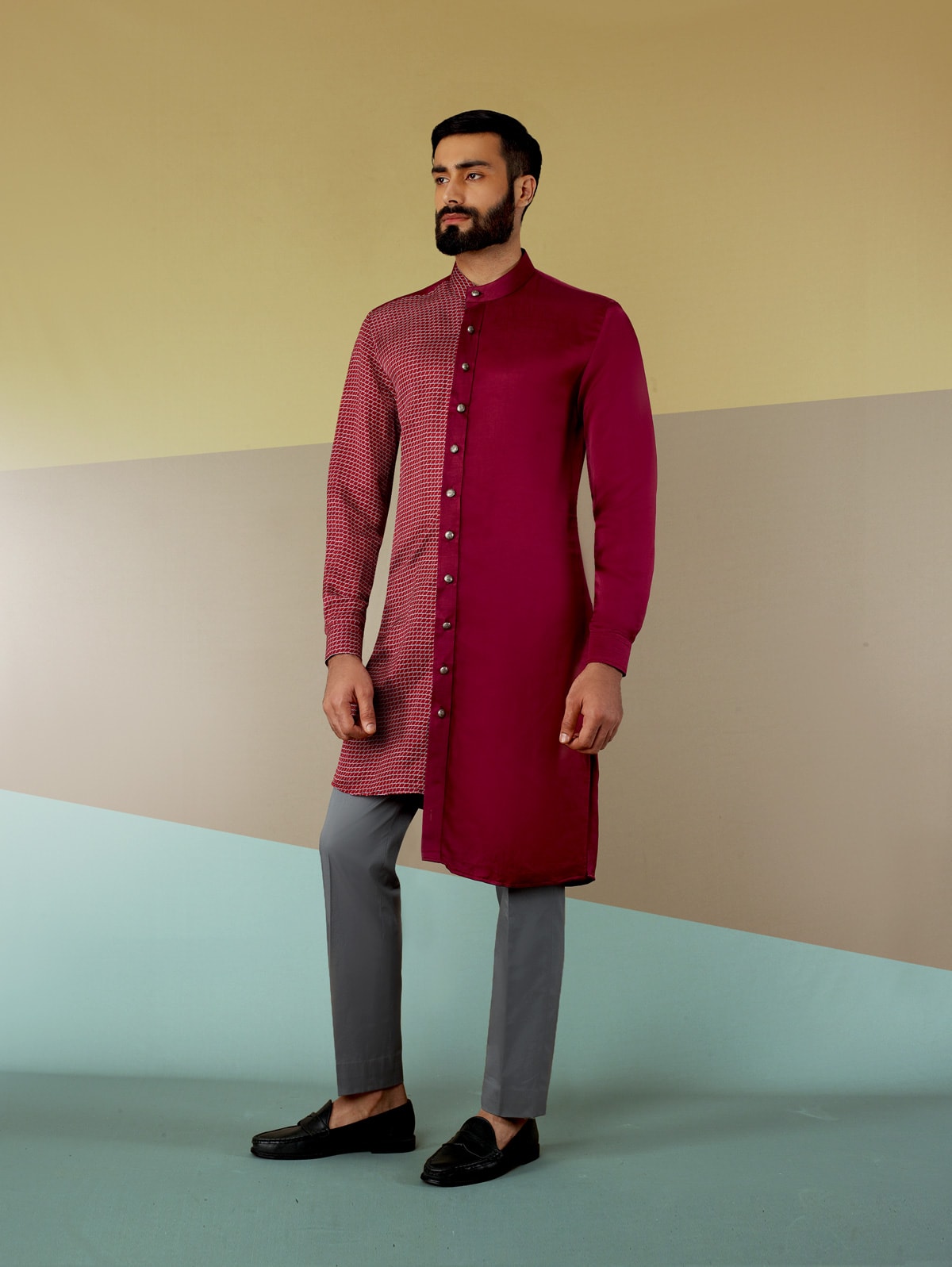 The most common trend seen in most of the outfits this season is the 'asymmetrical cut'. It definitely adds a more edgy appeal to the classic outfits.
2. Layering: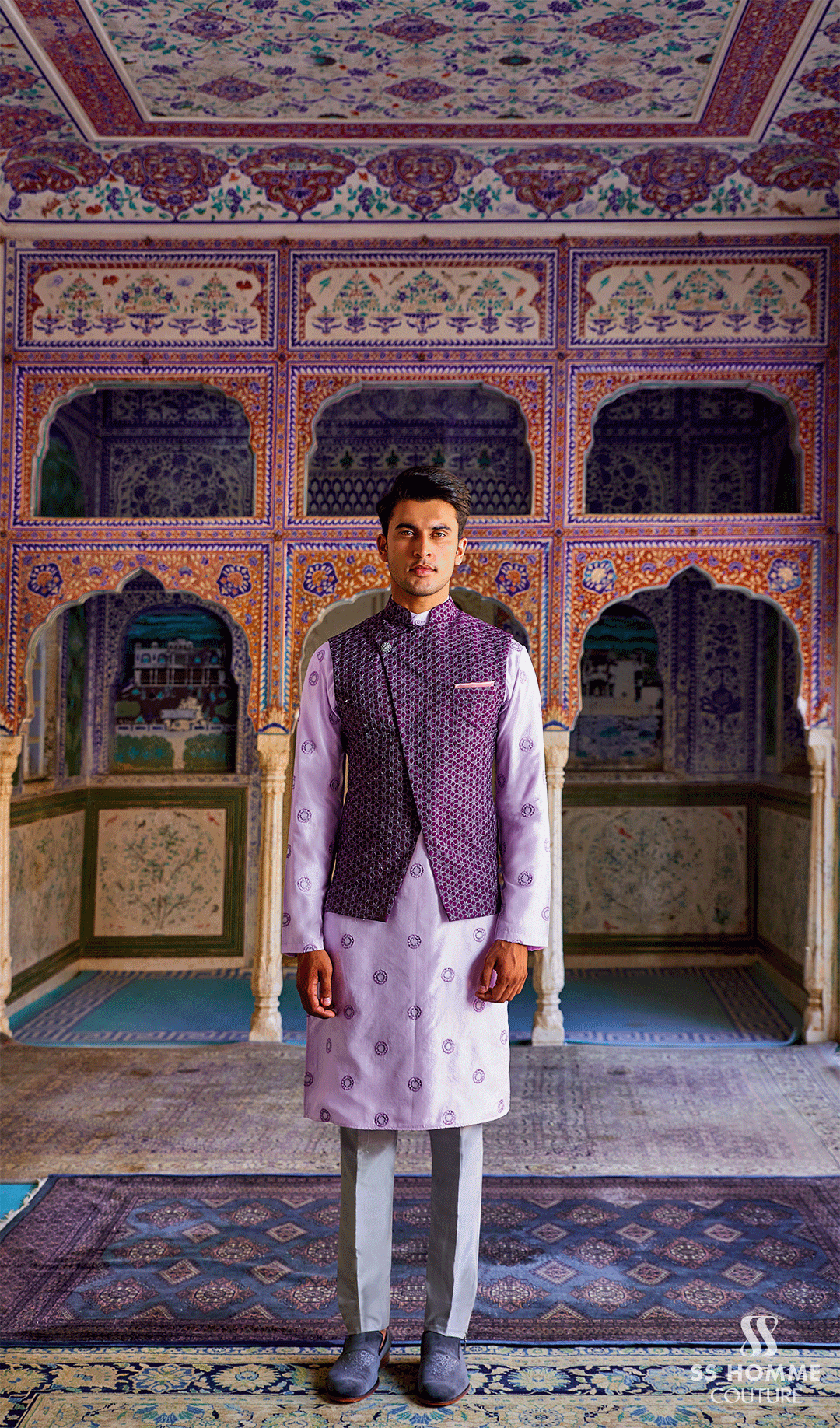 To add a pop of colour and patterns, layering the sherwani with a contrasting coloured kurta is the definite element to make a less boring outfit.
3. Pastels:
Colours always help makes you stand out from the rest. Pastels in the shades of blue, yellow and pink look amazingly chic on a groom.
4. Inner Lining: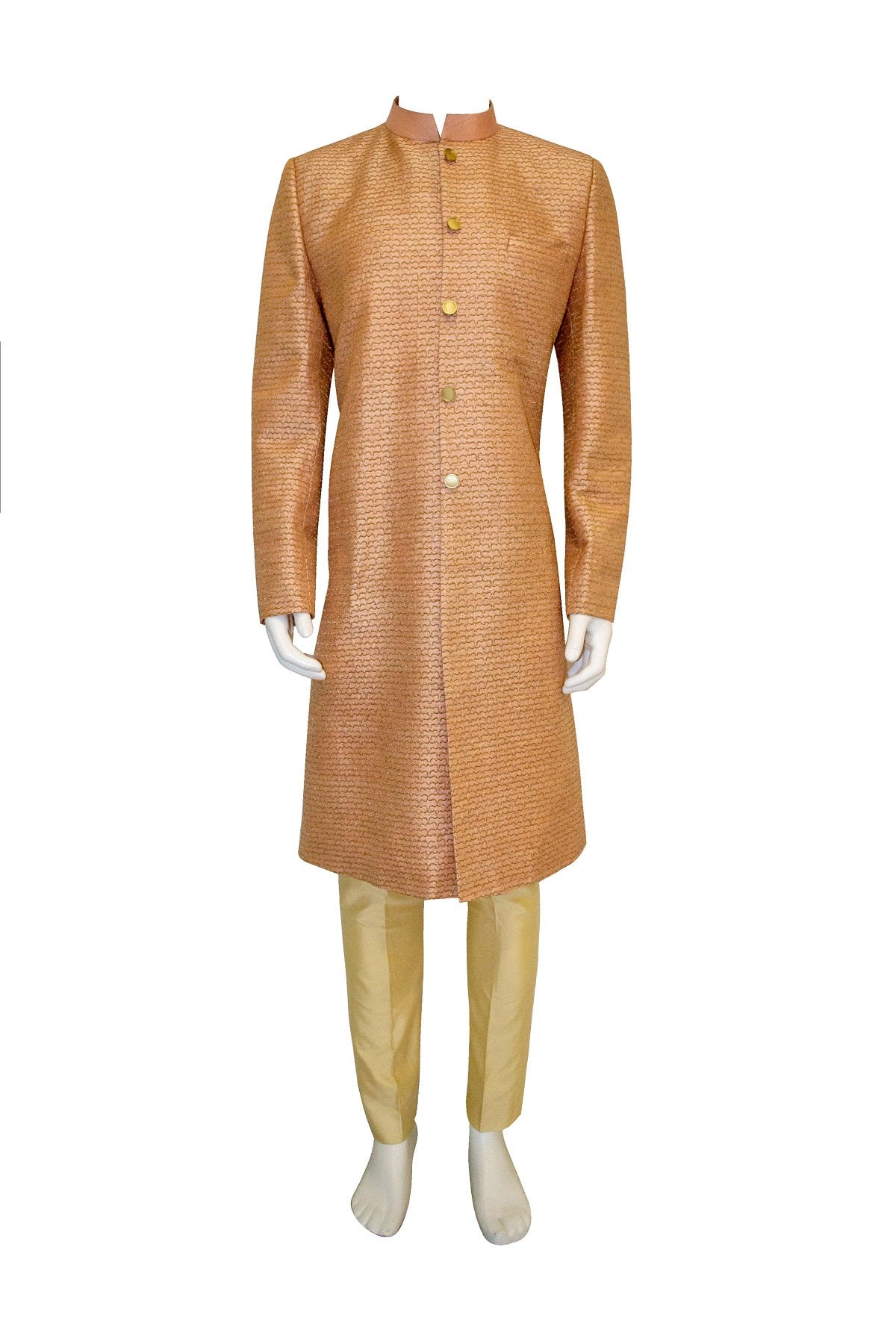 For the public, linings would not make much of a difference. But, in reality, it is a vital element of your garment. Contrast linings with distinct patterns are for the grooms who do not necessarily want to be over the top.
5. Geometric Accessories:
Be it a brooch or a lapel pin, handcrafted geometric accessories are most subtle options for the groom. Add a pop of colour and fun with geometrically printed pocket squares matched with classic sherwanis.
6. Metallics: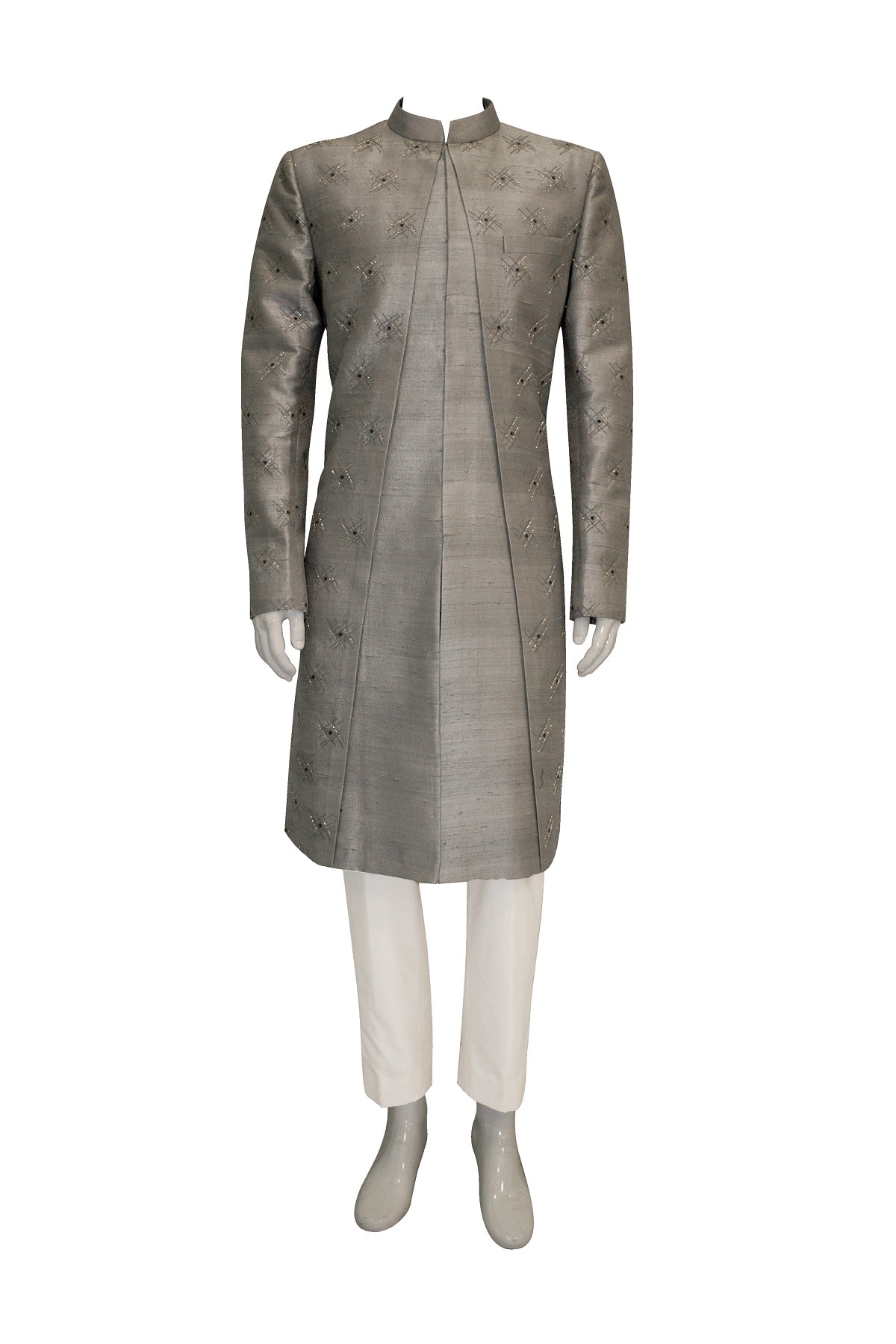 Be it a sherwani, a brooch or a trouser – a hint of metallic shades is a must in your outfits. It can be an extremely elegant option while making a statement.
7. Detailed Tuxedos: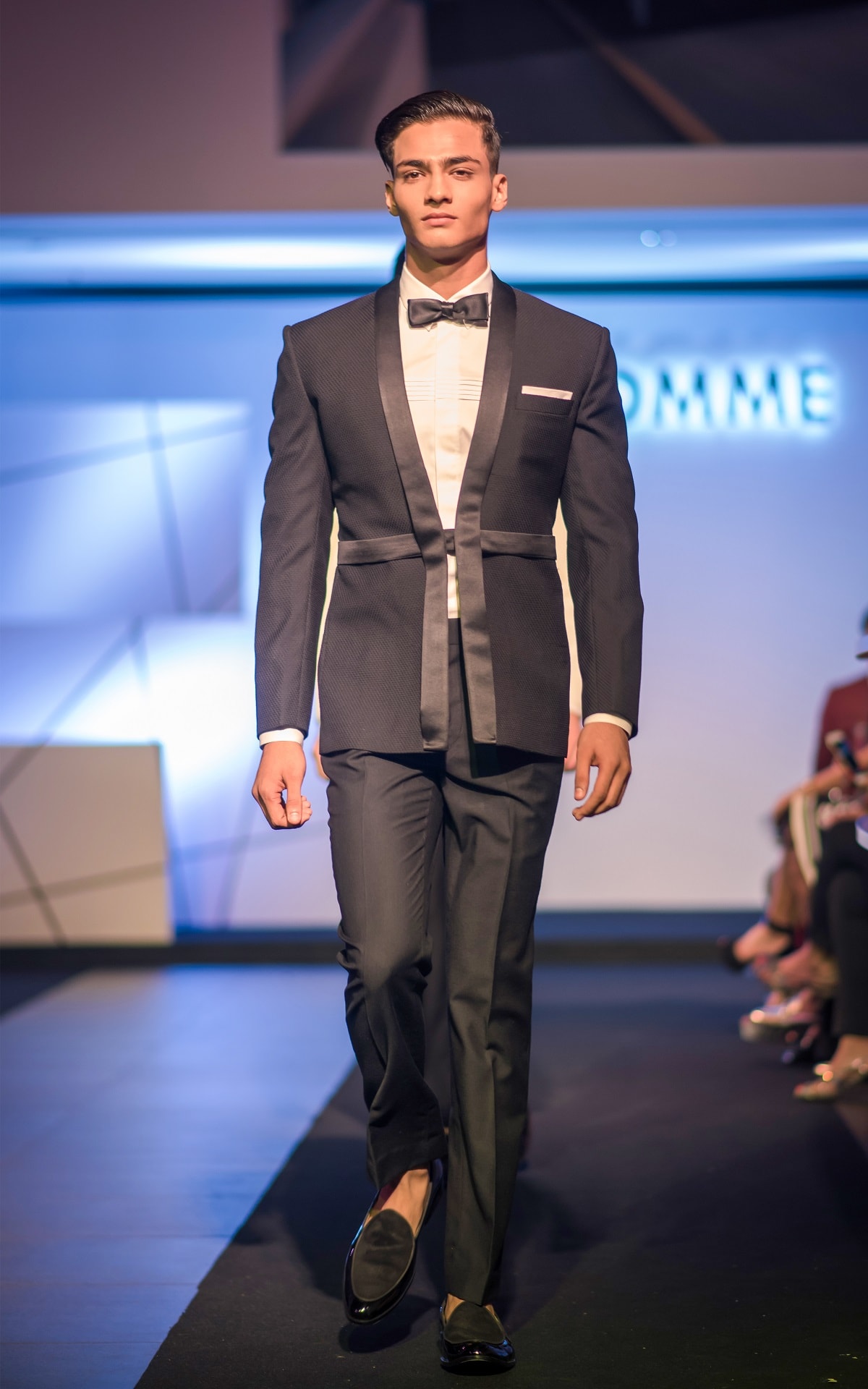 Shy away from the classic black tuxedo and experiment further with a hint of detailing in the tuxedo. Commonly observed elements such as belt detailing, buttons or even textured fabrics are the go-to options to modify the classics.