As we are on the cusp of a new season, let it bring plenty of new and refreshing options. The fall fashion is all about taking chances and pushing the boundaries outside our comfort zone. After closely examining the run-ways and the red carpets here are the top makeup looks that are going to hit the trend-setting charts this fall.
These makeup trends had us swooning as much as the clothes. We saw colors from the entire spectrum used to accent eyes in the form of colored mascara, eyeliner and  . Glitter too, seems to be the trend of this season for eyeshadows. While for the makeup nude or no-makeup makeup, pale foundation, low-key contour, tan eyeshades ruled the shows.
1. Hot pink lids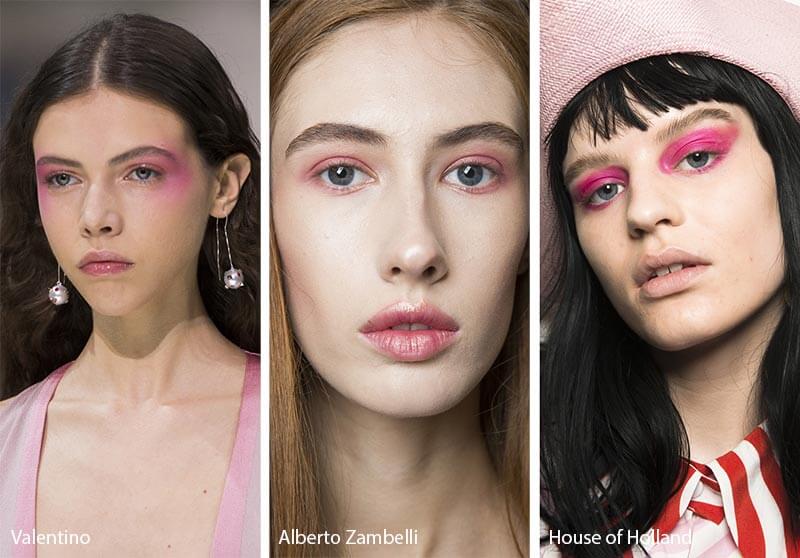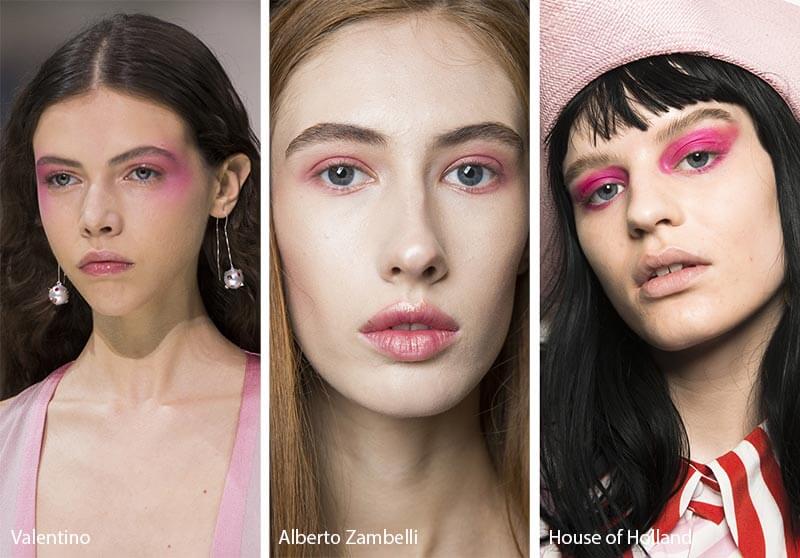 Pink might be the frontrunner for color of the season. It is the powerful colour which is exuberant and flirty, and sassy with a warm feel. It's been a red carpet hit for a few months now, and it's not going away anytime soon. You can go monochromatic, and pair it with a matching lipstick shade. Etch some splash of bold colour on your eye. If pink and orange aren't for you, try a pretty blue look.
2. The '90s lips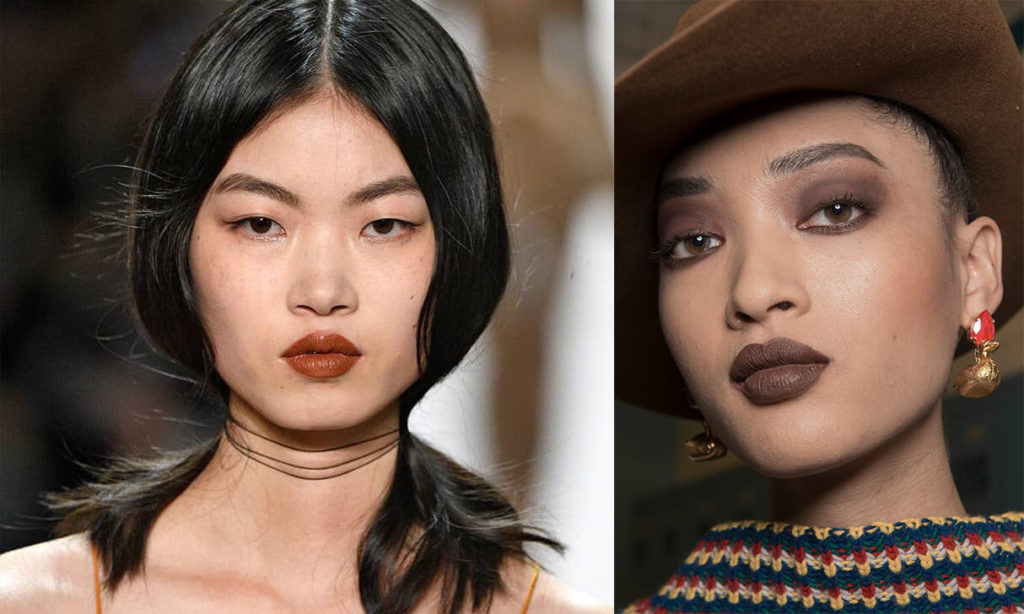 Everyone's favourite throwback decade is still going strong, and we're super happy to report that grungy lips made the cut—from brown to burnt orange to visible lip liner. It's all happening. Swap your fuchsias and reds for bright berry, and keep the tone slightly deeper. The fall fashion shows looked back to the 90s and were inspired by the burgundy and brown lipsticks of the decade of grunge.
3. Peachy pink blush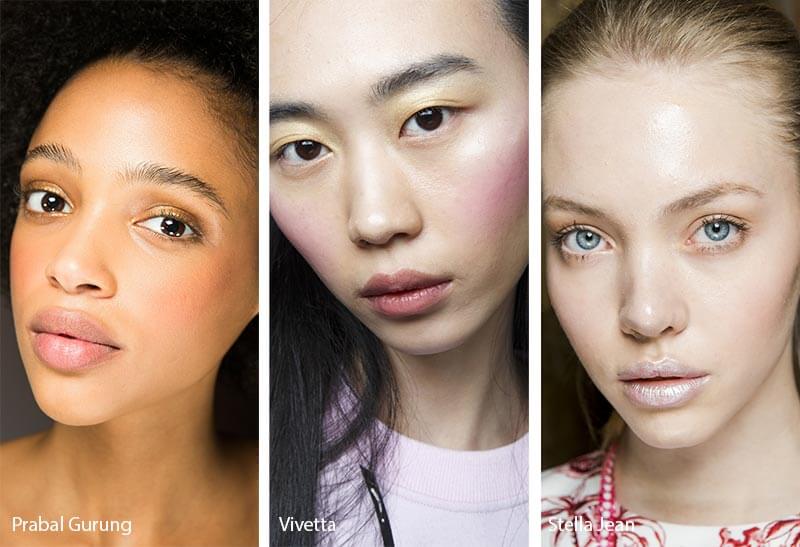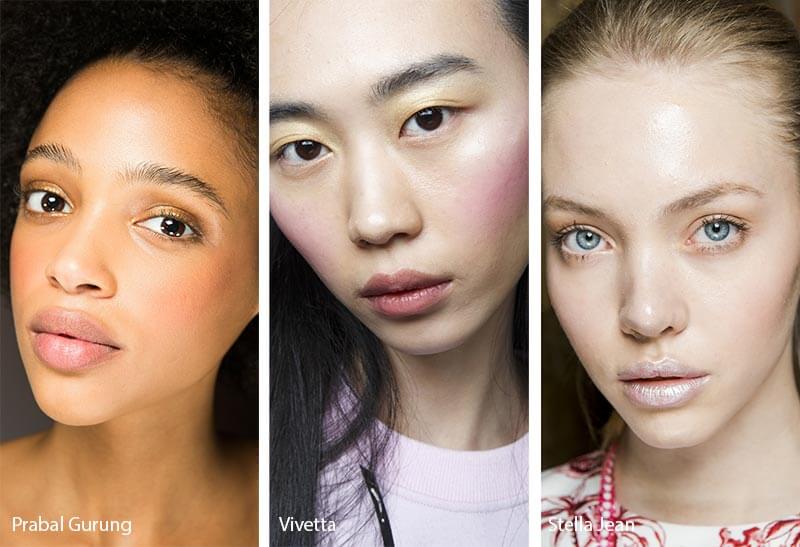 In keeping with the natural mood of the season, Blusher has made a big comeback this year, with sweet cherry temples taking over.  Not quite tan and not quite pink, the best shade of the season was a warm peach. In some instances it was used as contour and applied to the hollows of the cheeks and across the temple and for some it was applied high on the cheekbones, extending up to the eyebrow bone creating a flushed and youthful appearance.
4. Cherry Lips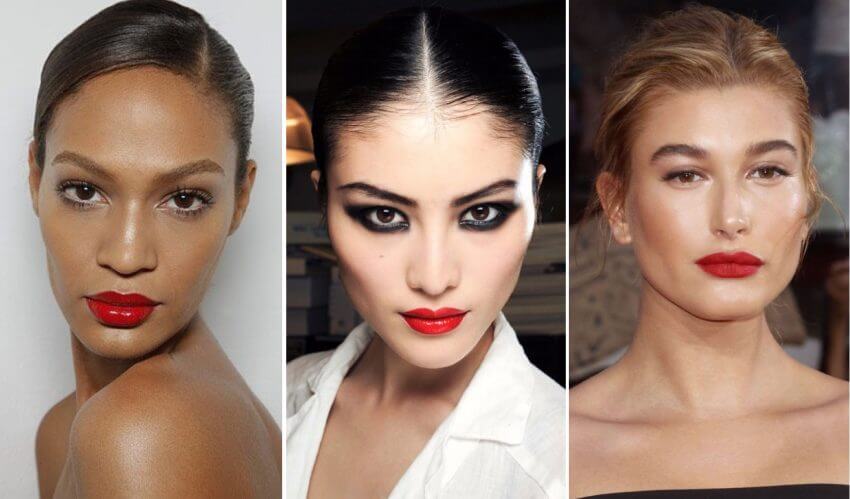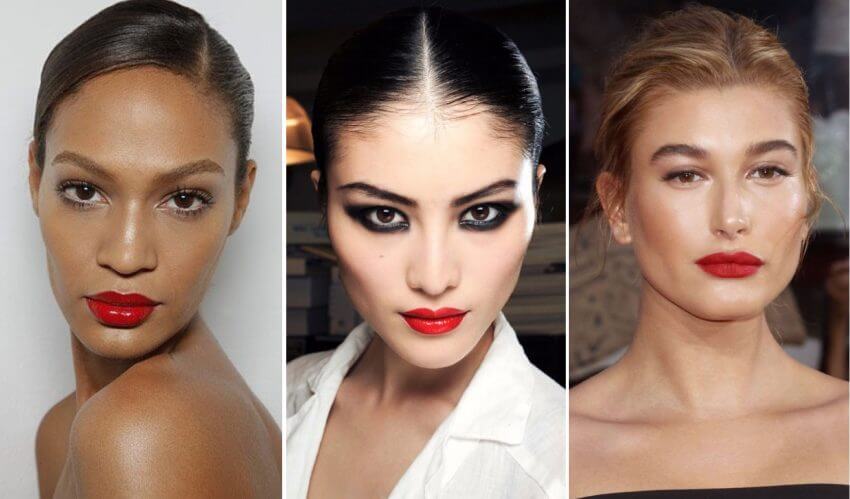 Red lipstick is exuberant, welcoming, and at once enigmatic, alluring, and devious. It invites myriad possibilities and it suggests magic and mystery and the color exudes major confidence. Pair a bright cherry lipstick with soft golden eye makeup. Scarlet pouts made a bold statement. Red lipstick is as perennial as the sky and this fall season it is the master of all.
5. Punk-inspired eye makeup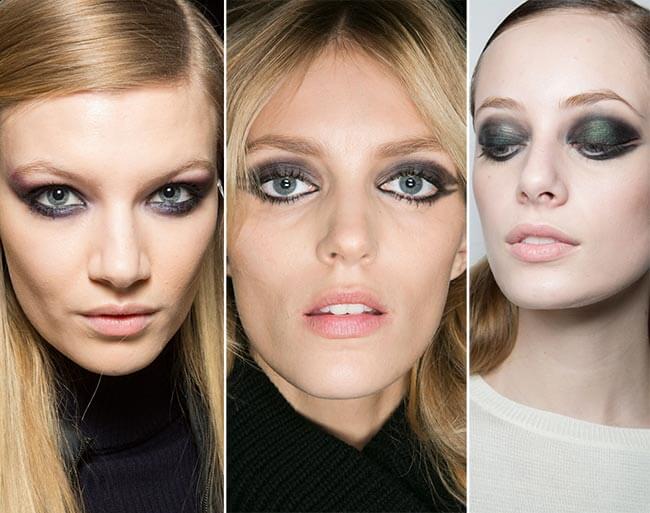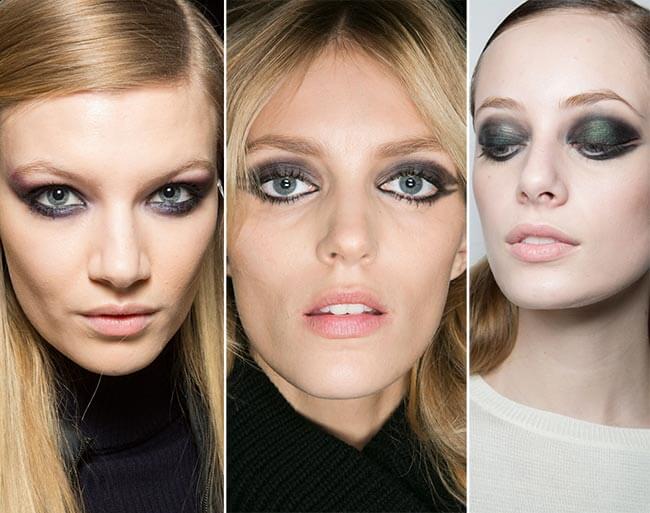 Think of this as the smoky eye's edgy older sister, with kohl eyeliner pulling most of the weight. Just be sure to prep your lids with an eyeshadow primer so nothing migrates or creases. It's a classic that shows up every single season, and we have nothing to complaint against. You can wear a smoky eye with a metallic gray with a subtle shimmer, a perfect pick for a rebel spirit.